Mitsubishi Outlander Vs Montero Sport - The Fight Between The Best Vehicles!
Updated Jun 17, 2022
It's time to grab a new car to ride and shine, but things are getting more difficult as you don't know which car is better for you between Mitsubishi Outlander Vs Montero Sport.
In this comparison article, we will run down the key features between these two variants to help you decide which car will be a better fit! Stay tuned!
Mitsubishi Outlander Vs Montero Sport Overview
Mitsubishi Outlander
This PHEV car is one of the latest Mitsubishi's in the Philippines market. With a double motor system that empowers the car to travel fast and long, Mitsubishi Outlander is a critical vehicle to consider. There are eight colors and four variants to serve drivers who want to drive in style and power.
Montero Sport
If we discuss the popular seven-seaters in the Philippines, then Montero Sport will be one of the first names to be mentioned. 
This is a symbolic family car, with a robust body-on-frame SUV and strengthening driving time. It includes the signature Dynamic Shield, which highlights this lineup from Mitsubishi. 
Mitsubishi Outlander Vs Montero Sport Comparison
Exterior
The most significant difference between these two Mitsubishi breeds is that Montero Sport can occupy seven passengers, while Outlander only has space for five people. 
Since both cars come from the same Mitsubishi mother, the signature Dynamic Shield design is included on the car's front. The three-tier LED lighting system also exists in both designs, including LED tail lights, headlights, fog lights, and daytime running lights. 
Outlander has an upper advantage in appearance and accessibility for the rear and side profile compared to Montero Sport. Due to the big size, Montero Sport has a wider ground clearance and wading depth capacity, but for that, turning and steering may be more difficult.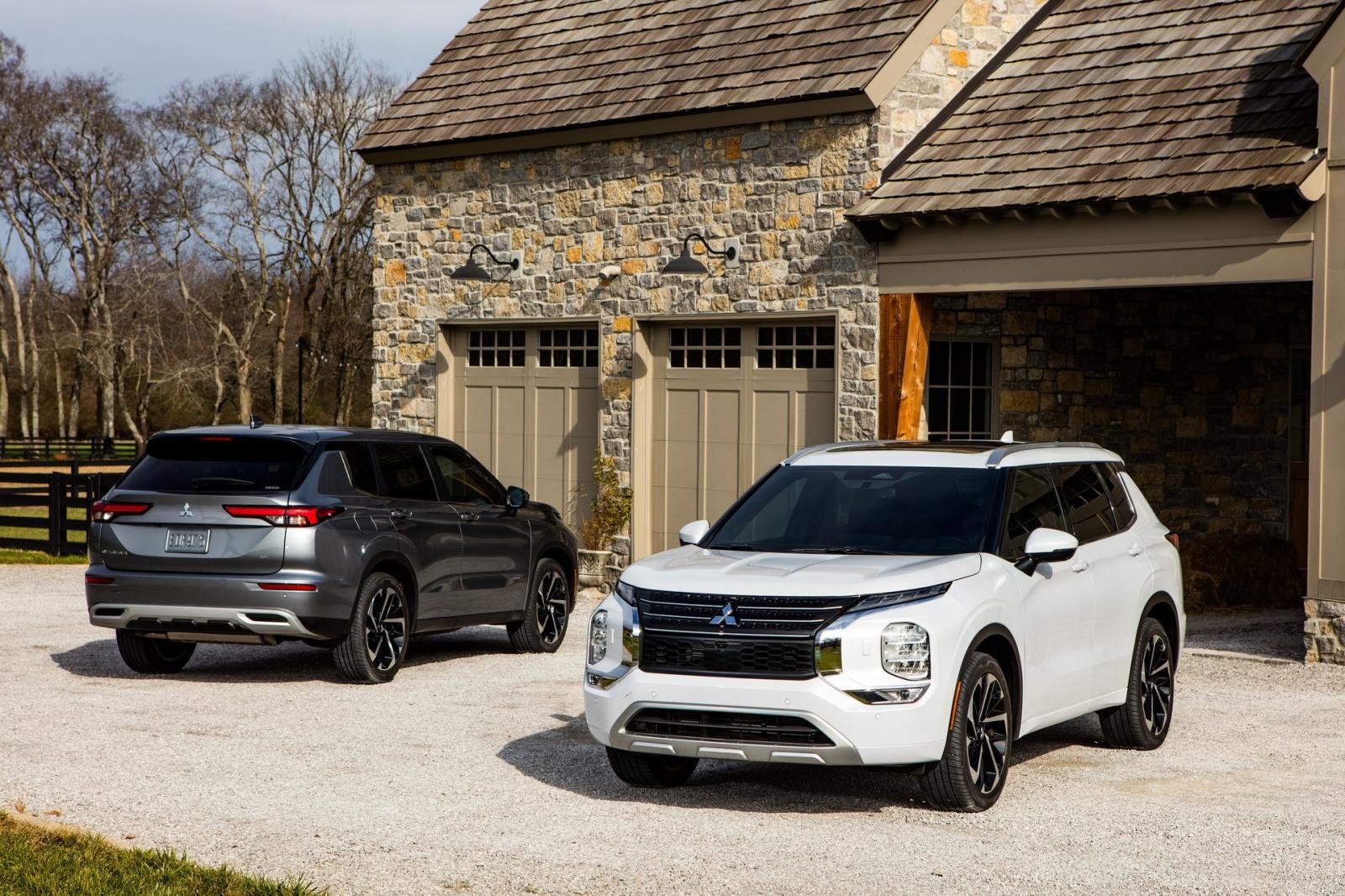 Mitsubishi Outlander Vs Montero Sport
Interior
The interior winner between the two cars must be the Montero Sport. You will get a high-class black and brown interior with comfy leather seats and silver-detailed highlights across the cabin. 
And there are more specific details that can only be found in this breed, including piano black and satin chrome plastic.
However, for Outlander, it is plain black with fewer decorating details, so passengers barely feel impressed with this monotonous in-areas. Montero's interior stands out if we look at the interior design only.
For cargo space, Montero Sport offers a more spacious space than its rival because it is a seven-seater compared to five. 
Thanks to the folding seats, the loading space can even be adjustable, so families can have no worries loading luggage in this large car. The same cargo size does not apply to Outlander, as its space is only sufficient for five people. 
Talking about in-car technology, Outlander surely offers more technology-advanced features, as it was born later. 
Suppose the interior, in your opinion, includes the in-car tech. In that case, Montero Sport had to witness a loss to Outlander, as fewer tech and safety points were included in these seven-seaters. 
Engine/Performance
Both vehicles from Mitsubishi have a reliable history of owning powerful engines and running smoothly on every kind of path. 
However, Montero Sport's engine will be more robust than Mitsubishi Outlander engine, as it must take enough power to drive seven people, not five.
A 4N15 engine can be found in the Montero, a 2.4-liter turbocharged inline 4 DOHC 16-valve diesel motor that powers up the car up to 179 hp and 430 Nm of torque. 
On the other hand, powering the Outlander is also a 2.4-liter four-cylinder run entirely by the petrol engine, whose maximum power output is 128 hp and 199 Nm of torque. 
The common point in the engine of these two is they are both equipped with Variable Technology Geometry Turbo, which creates fuel efficiency.
Price
To your surprise, Montero Sport price, though being a seven-seater crossover, is lowered compared to Outlander, which is respectively P1,568,000.00 and P2,998,000.00.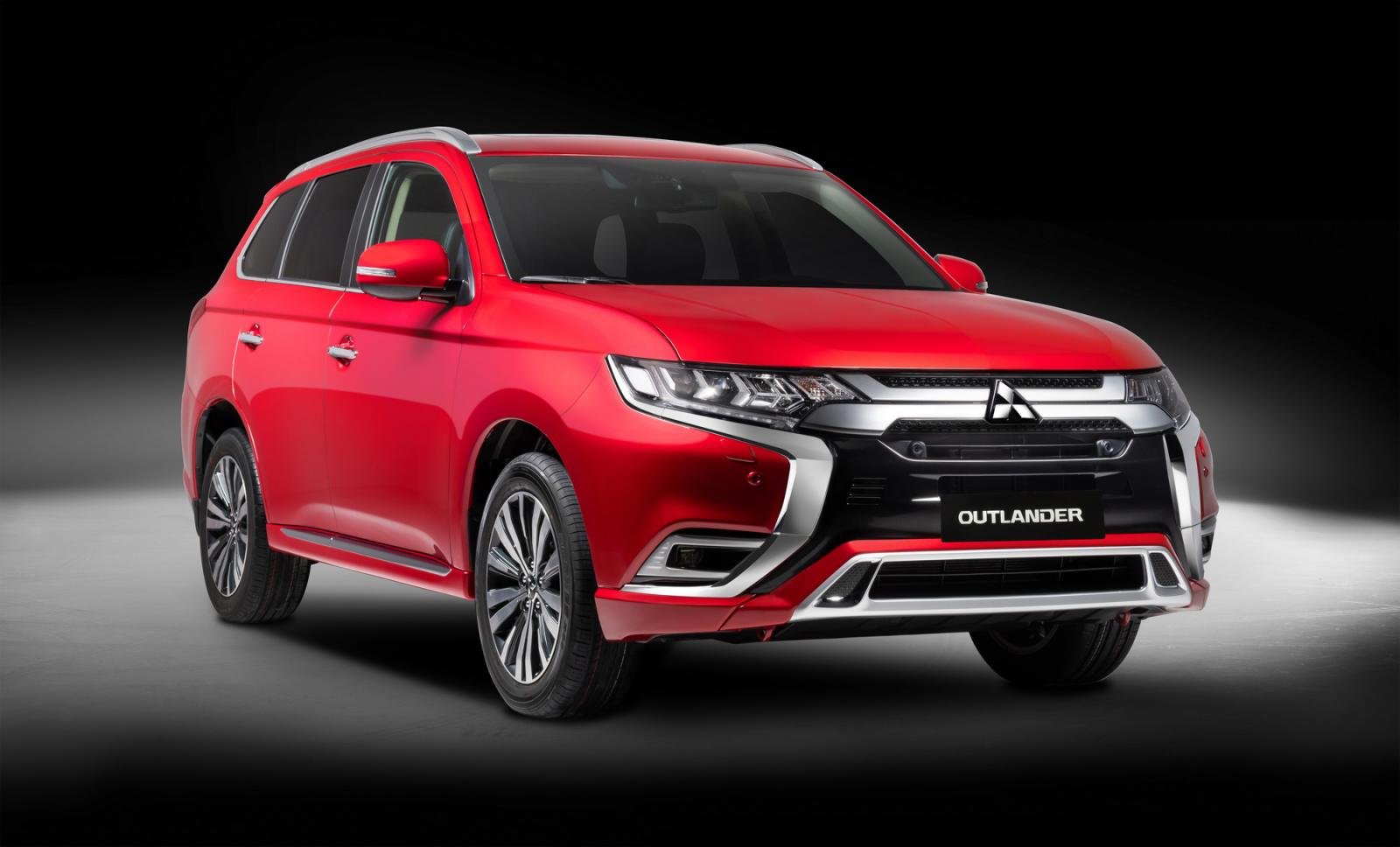 Mitsubishi Outlander 2022
Even the most expensive variant of Montero Sport (P2,341,000.00) is even less expensive than the cheapest variant of Outlander (P2,998,000.00).
The Mitsubishi Outlander price is reasonable, as Outlander includes various technical details, and Montero Sport is a basic family crossover. You can use the price as one of the main criteria in choosing which car will be the best for you.
Which One Is Better?
It's quite uneven to compare Outlander vs Montero Sport since one is a seven-seater and a five. However, if we must choose a winner, it must be the Mitsubishi Montero Sport. 
This crossover offers to drive seven people at a time at a lower cost, with more available colors, outstanding interior features, and acceptable exterior, technology, and safety features.
However, it's important to note that the Mitsubishi Outlander 2023 is not a bad car.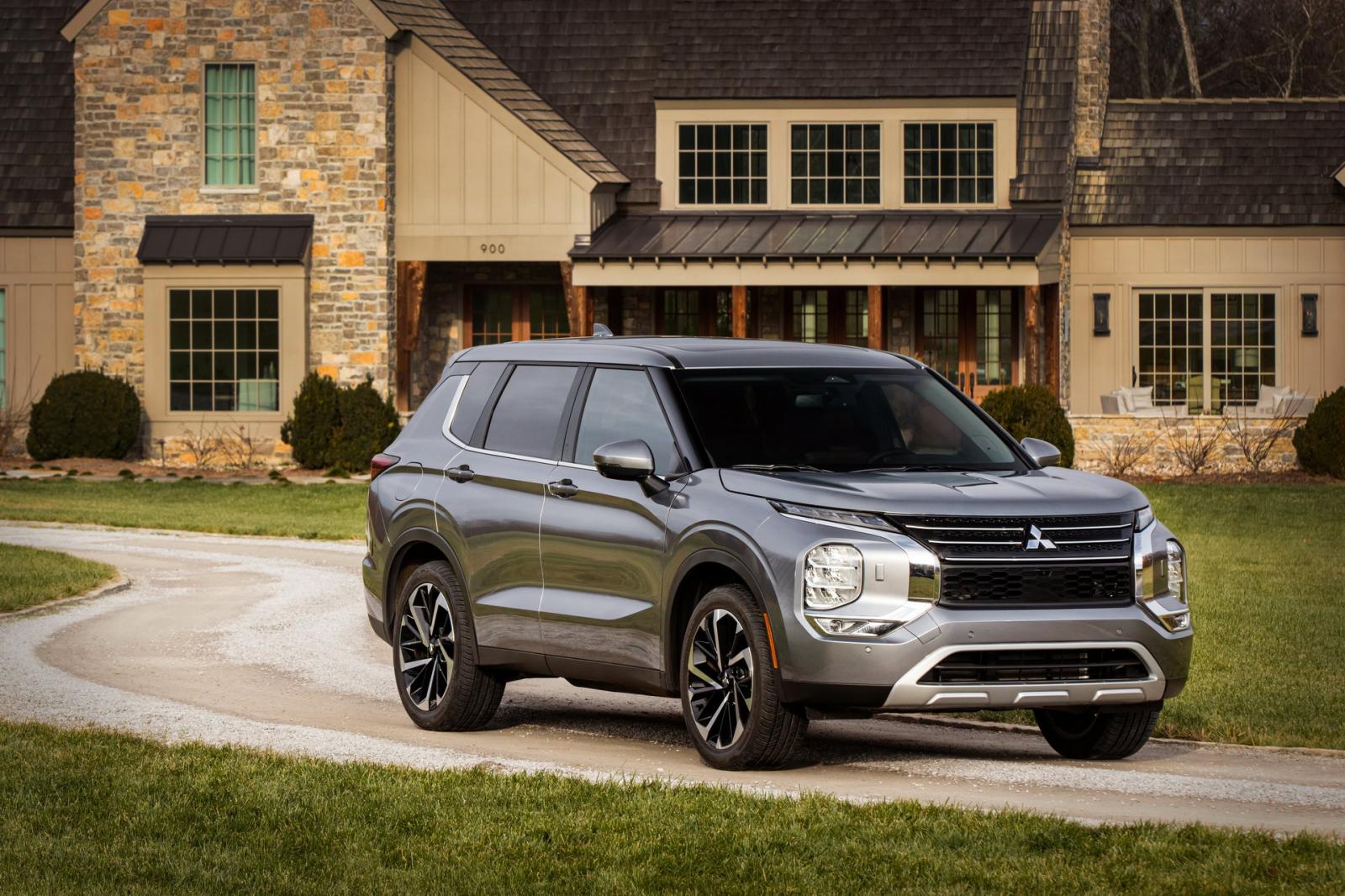 Mitsubishi Outlander 2022
Compared to the other five-seaters in the Philippines, this vehicle can still stand out because of its simplicity and high-technology advancement found inside the car. If you wish to get a five-seater only rather than seven, you can pick up the Outlander without any regret.
Conclusion
And that's our conclusion on the winner of Mitsubishi Outlander Vs Montero Sport - it is Montero Sport 2022. After looking into these vehicles, we are sure that you will receive memorable and high-quality trips with these Mitsubishi vans!
Thank you for reading this article, and we will see you soon in the next car comparison. Let us know what your choice is!