Nissan 370z Vs Toyota 86 - Specs And Comparison
Updated Jul 06, 2022
Nissan 370z and Toyota 86 are similar cars in the market that compete directly with each other. For those who wonder which car is better: Nissan 370z vs Toyota 86, this post will give you an overview of the two models and compare both in each category. Let's scroll down!
Overview
Nissan 370z is a 2-seater, 2-door sports car available in the Philippines market in 2020. It is offered in three variants: two standard automatic and manual vehicles and a NISMO model. 
The Toyota 86 is also a sports car made by Subaru and Toyota. The car comes in 2 variants: an automatic one with a manual one, and uses only one  2.0L engine. 
Nissan 370z Vs Toyota 86 Comparison
Exterior
Toyota 86 2022 with overall dimensions length x width x height respectively, 4,240 x 1,775 x 1,285 mm, along with a ground clearance of 124 mm.
The overall appearance of the Toyota 86 looks like an extremely strong and masculine beast, suitable for very mature and sporty gentlemen while still retaining the features of Toyota vehicles.
On the other hand, the exterior design of the Nissan 370Z has been changed in some detail. Make it suitable for modern trends with the old version. The overall diameter of the Nissan 370Z variances in length, width, and height are: 4,330 mm х 1,870 mm х 1,315 mm (mm), respectively. The car's ground clearance is 125 mm, which is higher than the Toyota 86.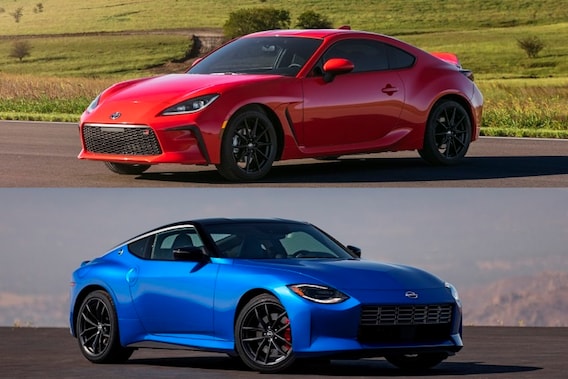 Interior
Thanks to its long wheelbase, the Toyota 86 2022's interior is exceptionally big and pleasant. The interior design of the Toyota 86 2022 is still simple but comfortable with leather material, yet it is not monotonous or dull. 
The installation of an entertainment system, in particular, has increased the value of this new generation. The manufacturer pays great attention to every highly elegant detail in the dashboard and dashboard area design. The driver can easily use the zoned function buttons.
The Nissan 370Z interior is also intended for comfort and luxury with leather material similar to the Toyota 86. The Nissan 370Z is more modified than prior models. Seat adjustment can be done electronically or manually.
Engine & Drivetrain
The Toyota 86 sports car series is equipped with a 2.0L turbocharged 4-cylinder engine for a Toyota 86 top speed of 197 hp horsepower and max torque output of 205 Nm. 
The Nissan 370z engine is built on the Nissan FM platform and is powered by a V6 gasoline engine. For power, the Nissan 370z engine surely surpassed its competitor with a 3.7-liter DOHC 24-valve V6 (VQ37) that allows the Nissan 370z's top speed to produce a max horsepower output of 327-339 hp and max torque output of 363-371 Nm, depending on the variances.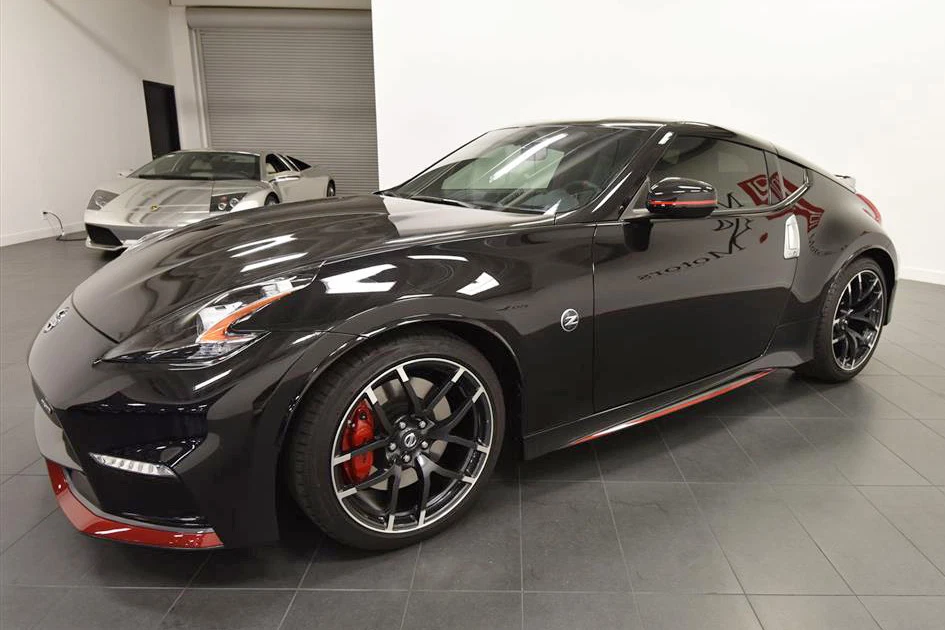 Technology & Safety Features
Toyota usually equips disc brakes, and the Toyota 86 is no exception. The braking system, which includes ABS, EBD, and Vehicle Stability Control, assists the 86 in overcoming short braking distances. The car has up to seven airbags which are more than what the Nissan 370Z 2022 can offer with only 2-6 airbags. 
The Nissan 370z is equipped with a body-stabilizing suspension system, reducing shock on rough roads; the car still makes users feel the smoothest operation. 
Nissan 370Z specs also add a high-performance footrest and a limited-slip differential to help you be more active when driving and controlling your car with the greatest ease. 
In terms of safety, Toyota 86 might be a better choice with more equipment to keep you safe. However, as the main sports car model, customers can rest assured of the safety features this Nissan 370Z 2022 model brings, as it still comes with basic safety features.
Price
Toyota 86 in 2022 currently offer 4 model options with a various price:
The Nissan 370z 2022 price Philippines will also differ based on the version: 
In terms of price, Toyota 86 is in a cheaper segment that only ranges around 2,000,000 pesos, while the most expensive variant of the Nissan 380z can price up to 3,880,000 pesos. This price difference can be due to these sports cars' different engines and equipment. 
Conclusion
This article compares two famous car models Nissan 370z vs Toyota 86, which will give you a thorough overview of their specifications. Overall, the two models have their strengths and weaknesses, so buyers should also make their purchases based on their needs. 
Thanks for reading. Hope you find this article on Philcarprice.com useful. See you soon on other posts!
View other car comparison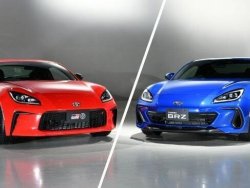 Apr 22, 2022
Toyota 86 VS Subaru BRZ - two beautiful options that also happen to be just as reliable as they are unique. Check out this article to decide which one to buy!