Honda Mobilio Specs - Is This MPV Good?
Updated Aug 01, 2022
Honda Mobilio appeared on the market as a multi-purpose vehicle suitable for customers who want to find a vehicle to serve their own families. This vehicle offers a novel style and an intriguing experience by "hybridizing" the design of two Crossovers and MPVs. As a result, it always attracts a lot of attention at every event! Here are the Honda Mobilio specs in further detail! Let's see whether this model can meet your expectations!
Overview
Honda Mobilio is a "hybrid" multi-purpose vehicle with Crossover and MPV DNA. Mobilio, which debuted at the Bangkok Motor Show, soon drew the attention of buyers who sought multi-purpose vehicles. 
Honda Mobilio's first generation debuted in September of 2013. Honda chose to release an updated version of the MPV Mobilio in the Philippines market in 2017. It has long been admired for its adaptability and spaciousness.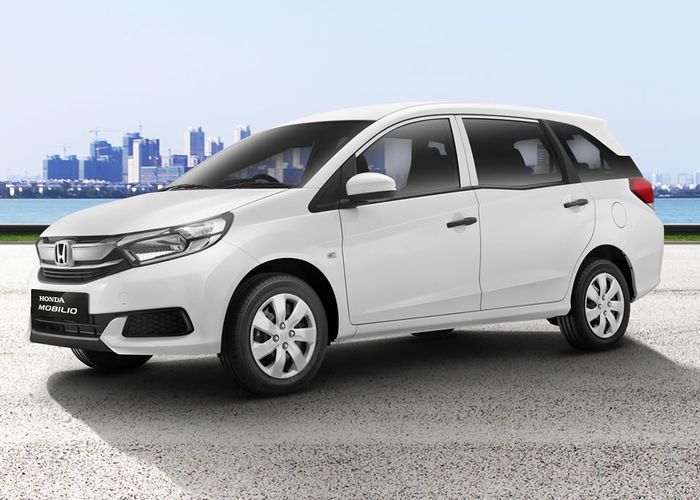 The automobile has a body with the practical design of a standard MPV model, with an appropriate overall size that is not too aggressive. Curved elements, rearview mirrors, and exterior color matching will assist the automobile in looking more synced and conspicuous.
The lamp's tail is particularly "ferocious" and boldly turned up. As a result, the vehicle will have more stability and assurance. The shark-shaped antenna system, along with a compact windproof system and a permanent exhaust pipe that can be hidden from view, will aid the automobile in moving more steadily and softly.
Honda Mobilio Specs

    
Dimension and Weight
The Honda Mobilio 2023 has total measurements of 4386 x 1683 x 1603 millimeters for length, breadth, and height. Furthermore, Honda Mobilio ground clearance is 189 mm.
The Mobilio is significantly better regarding design, with a more angular and sportier front end. The automobile now sports a grille cluster with a thicker chrome ring close to the headlight that resembles that of a Honda Civic. The car's side layout stays unchanged, with 15-inch wheels, while the rear design is nearly identical to the previous iteration.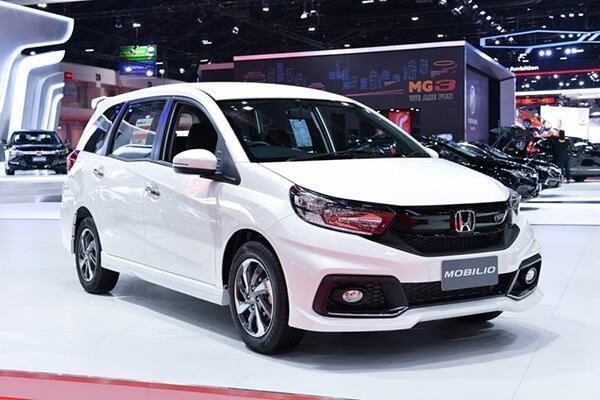 Engine
Regarding Honda Mobilio engine, the 1.5L i-VTEC petrol engine, as well as a 1.5L i-DTEC diesel engine with Earth Dreams technology, provide the power for the Honda Mobilio 2023. The automobile will produce 120 horsepower at 6,600 revolutions per minute and 145 Nm of torque at 4,600 revolutions per minute. 
At the same time, the Honda Mobilio fuel consumption is only 5.78 liters per 100 kilometers. This setup may deliver a realistic driving experience while saving money on gas. Customers who enjoy the feeling of lightness and relaxation while driving will adore this vehicle.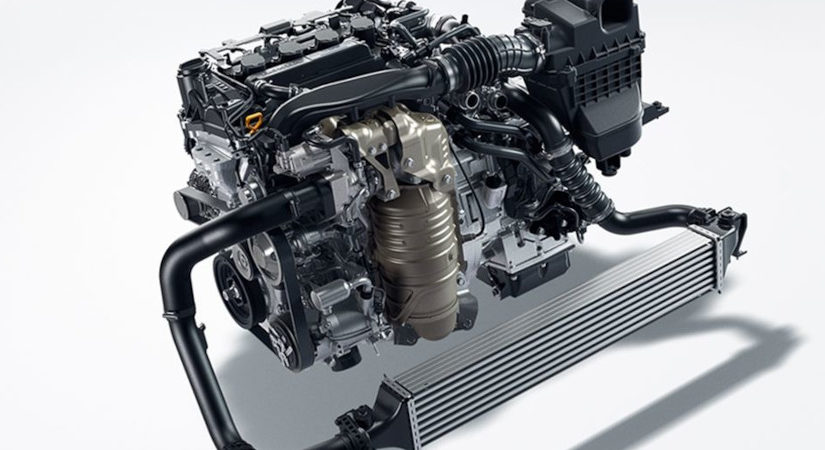 Interior
You will not be startled when you go into the Honda Mobilio's cabin; the architecture and decorating will undoubtedly make you fall in love. The Honda Mobilio departs from the relatively outmoded appearance of other MPVs, and this is reflected in the seat system, which is made of high-quality materials with careful seams. 
Mobilio features a larger cabin that can easily accommodate a family of seven, so there is no need to worry about the Honda Mobilio seating capacity.
New layouts have been added to the dashboard and a beautiful chrome-plated steering wheel with a sport-style steering wheel. The surface is built with a deep concave shape and a tiny handle, combined with several features to enable the driver to use the surface effortlessly, even at high speeds, enhancing the driving experience.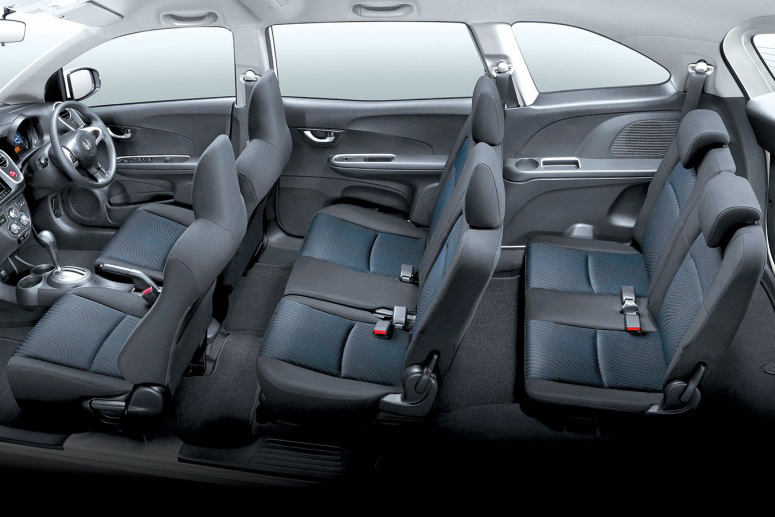 Honda Mobilio interior
Safety
Honda has outfitted its "brainchild" with essential standard technology to assure passenger safety. ABS, electronic brake-force distribution EBD, and Child Safety Lock all come standard on the Honda Mobilio. The car will be fitted with an electronic balancing system VSC and a hill-start aid system HSA, especially for the performance variant RS.
Conclusion

    
This is the end of our post on Honda Mobilio specs. The number of good feedback from this model's worldwide market customers is growing by the day. The design is straightforward, not fussy, but sporty and attractive. In addition to the revolutionary design, the Honda Mobilio model can captivate spectators at first glance. 
Hope you find this article on Philcarprice.com helpful and see you next time.