BMW X3 Vs X5: Which One Is The Best For You?
Updated Jul 18, 2022
Introduction
BMW (Bayerische Motoren Werke AG) is a German multinational firm that specializes in the production of high-end vehicles and motorcycles. The company has persevered and triumphed in the process of making the world's best cars, and its record is pristine.
BMW is recognized for producing high-end automobiles that elevate every element of driving. 
The 2022 BMW X3 and the 2022 BMW X5 provide an exceptional blend of performance, interior comforts, and cutting-edge technology. So, which one is more suited to your lifestyle? Keep on reading our BMW X3 Vs X5 comparison to find out!
BMW X3 Vs X5: Overview
The time spent in your vehicle with your family should be enjoyable and relaxed. We understand how difficult it may be to determine which car best suits your requirements and budget. 
BMW crossovers are available in various sizes. The BMW X1 and X2 are the most compact models, while the BMW X7 is the biggest. The BMW X3 vs X5 dimensions are, nevertheless, two of the initial X variants from the early 2000s. They're both a nice medium ground when it comes to crossover SUV sizes. These and other aspects make the BMW X3 versus X5 a fascinating comparison.
The BMW X3 2022 is a qualified compact car that offers everyday mobility and a sleek design. Meanwhile, the BMW X5 2022 is a real midsize SUV with plenty of storage space and seats for up to seven people.
You may compare the size, performance, features, technology, and more of these two excellent BMW vehicles in this article!
BMW X3 Vs X5: Comparison
Dimension/ Exterior
The BMW X3 2022 is classified as a compact deluxe Sports Activity Vehicle, which means it is smaller than the ordinary SUV. The BMW X5 2022 is categorized as a medium premium Sports Activity Vehicle, with a bigger frame size that allows for massive hauling and additional travelers.
When selecting between the BMW X3 and X5, dimension is one of the most important factors. The X5 can accommodate up to seven people, whereas the X3 can easily fit five people. The cargo room is also a consideration; the X5 is larger, broader, and longer than the X3, allowing for more inside space.
The BMW X3 measures 4708mm L, 1891mm W, and 1676mm H. The car has a 2864 mm wheelbase and a 204 mm ground clearance.
BMW X3 Vs BMW X5
Meanwhile, the BMW X5 is 4922 mm long, 1689 mm width, and 1745 mm in height. This vehicle has a wheelbase of 2975 mm and a ground clearance of 214 mm.
These exterior proportions allow you to navigate town while easily leaving enough room for inner travel. You must choose between a somewhat more compact vehicle, such as the X3, and one that is slightly bigger on the exterior, such as the X5.
Interior
Both the X3 and the X5 have advantages when it comes to interior features. The X3's front-row occupants will enjoy better head- and legroom than the X5's. The BMW x5 interior, on the other hand, has an optional third row that allows up to seven people to travel within.
With the back seats folded, the 2022 BMW X3 provides an astounding 62.7 cubic feet of luggage capacity. Split-folding innovation is also available in the rear row, allowing you to effortlessly adjust the inside of this vehicle to fit any object.
The 2022 BMW X5 has 72.3 cubic feet of luggage space for even greater freight and traveler capacity. You may invite a few guests to your favorite holiday trip area with this capacity.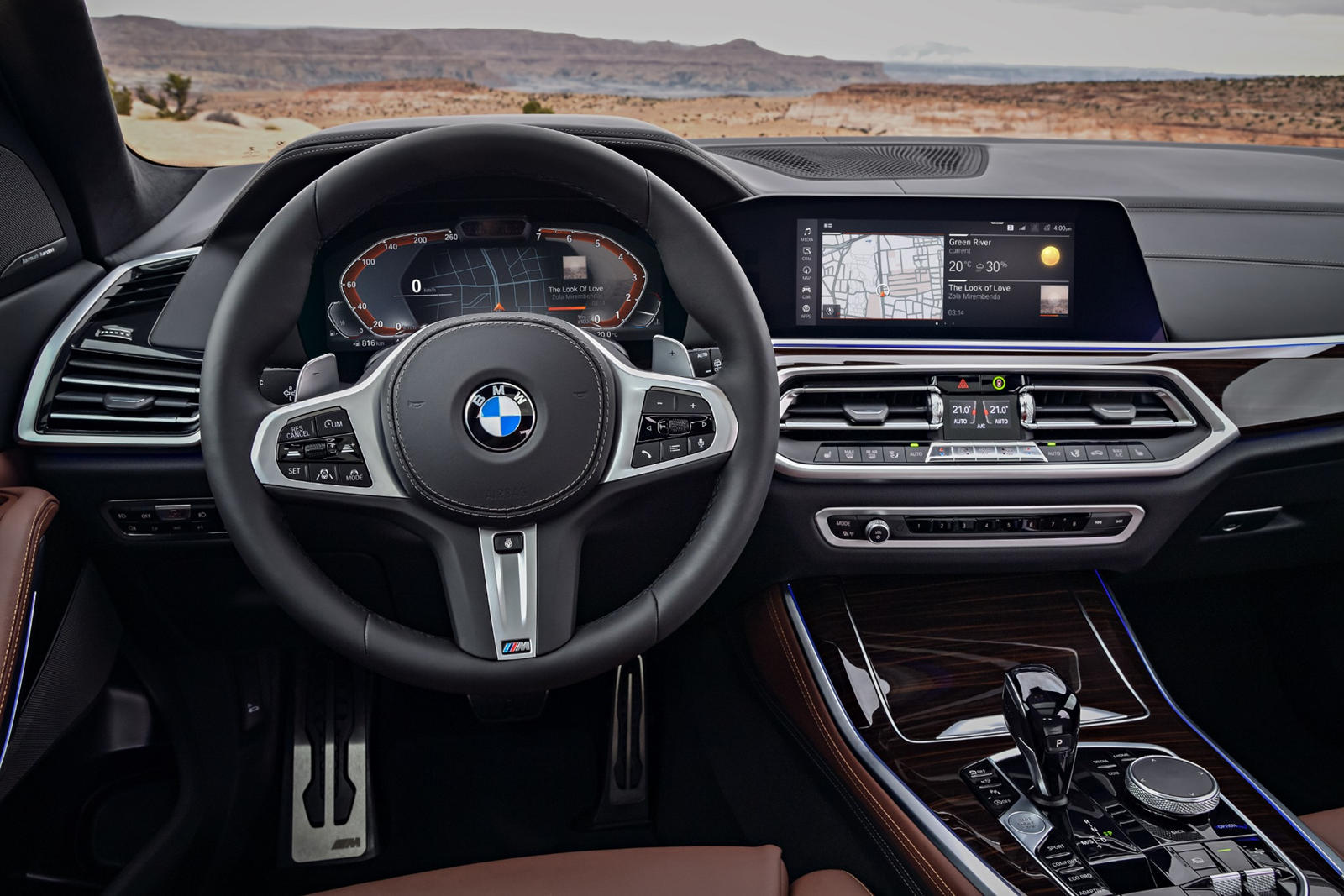 BMW X5 Interior
When you choose a car as prestigious as a BMW, you can expect top-of-the-line amenities and plenty of space for all of your stuff. 
You may choose between SensaTec upholstery and optional Vernasca leather for the X3's interior. Similarly, the X5 has SensaTec, Vernasca, as well as a Merino leather upholstery option.
The X3 and X5 also come with several premium extras that add to your comfort. They both sparkle in their very own way, even without the luxury material choices.
Engine
The 8-speed automatic transmission with a mounted steering wheel in the BMW X3 and X5 2022 will put you in front of any group. The BMW X3 engine standard 2.0L TwinPower Turbo inline 4-cylinder powertrain, which generates 248 horsepower and 258 Nm of torque, provides plenty of power to maintain the drivetrain's adept handling.
The X3 may be equipped with a 3.0L TwinPower Turbo inline 6-cylinder engine that produces 382 horsepower and 369 Nm of torque for further performance.
The BMW X5 rushes toward its standard 3.0L TwinPower Turbo inline 6-cylinder engine, which produces 335 horsepower and 331 Nm of torque if you chance to be seeking the force of a seasoned racing vehicle.
The X5 also has an optional engine, just like the X3. The 4.4L TwinPower Turbo V8 engine makes 523 horsepower and 553 Nm of torque. Quick moves through traffic will be a breeze with this variant.
Safety
Airbags, Frontal Collision Warning, Active Cruise Control, and Active Blind Spot Detection are among the sophisticated, active safety technologies available on the BMW X3 and BMW X5. These characteristics are intended to keep you safe and secure in any sort of traffic situation.
Price
Conclusion
After reviewing our BMW X3 vs X5 comparison, you'll notice that both vehicles are capable of providing the necessary improvement to your daily commute.
Because both cars have comparable characteristics, seeing them in person is the best way to figure out which one is right for you. Continue reading Car review for more comparative articles like the above. If you have any question, feel free contact with Philcarprice.com
View other car comparison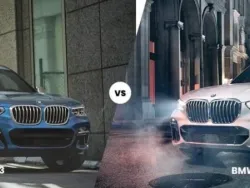 Jul 28, 2022
Are you confused about the differences between BMW X3 Vs X5? Both cars have comparable characteristics; let's find out in this article!