Ford Explorer Vs Ford Everest – A Complete Comparison
Updated Apr 28, 2022
Ford Explorer Vs Ford Everest is a classic comparison between 2 of Ford's best-selling SUV lines. Most people pick one out of these two choices, but not many know what sets them apart from each other.
With this article, we hope to make it clear to you which option is a better fit under specific circumstances.
Ford Explorer Vs Ford Everest – Exterior
It is undeniable that the exterior plays a strong role in buying a car. In this aspect, the only decisive word that we can say is that both options have their strengths and weaknesses.
The only similar aspect between them is that they are both 7-seaters and offer five doors.
When it comes to Ford Explorer dimensions and Ford Everest dimensions, the latter inches out the former in length and width, losing a little bit in height. That is why Ford Explorer has a higher ground clearance than Ford Everest.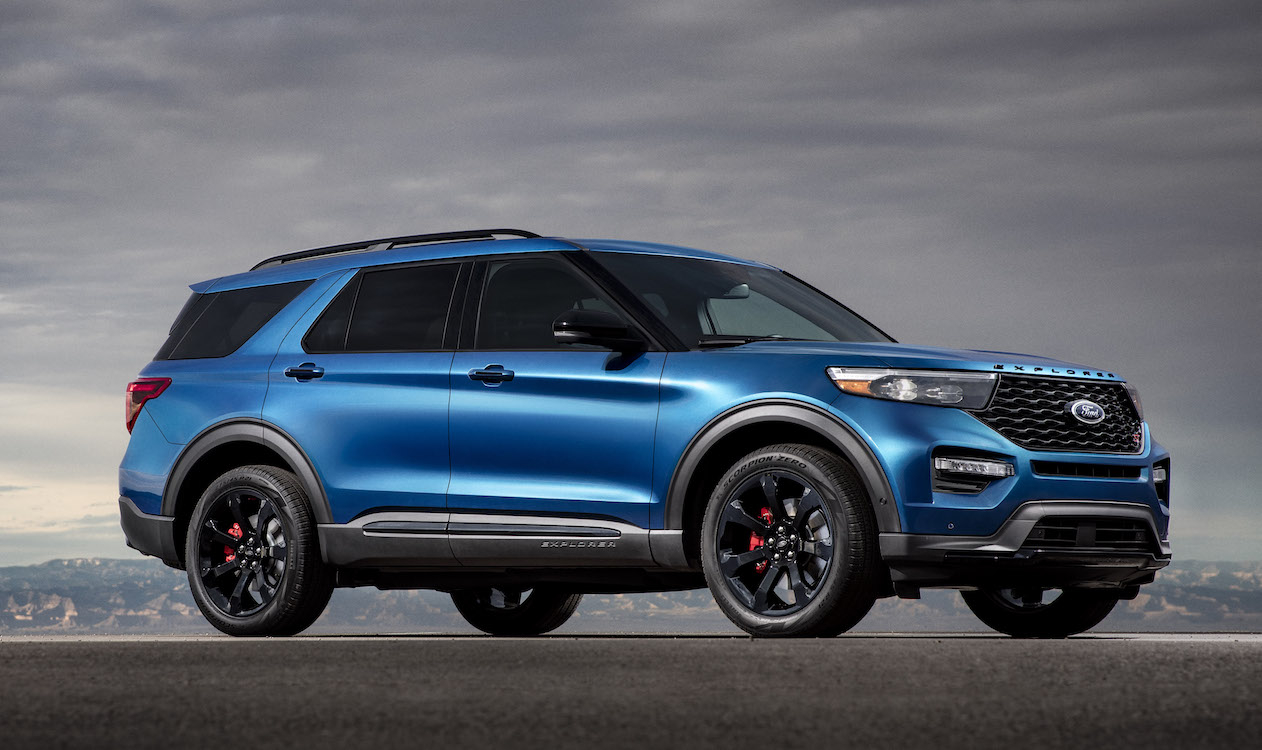 The Ford Explorer has a higher clearance
This difference makes the Explorer look surprisingly elegant, while Everest falls on the more robust side.
The construction is different, with Ford Everest featuring the hallmark SUV construction of body-on-frame. This feature pairs incredibly well with its live-axle drivetrain and rear suspension setup. To save up on cost, Ford decided to go with the same old Ford Ranger pickup truck platform.
On the other hand, Ford Explorer provides a unibody chassis, allowing more comfort and silence for the occupants throughout the ride. The result is a much smoother experience going over bumps and turning in comparison with Everest.
An exterior selling point of the Ford Explorer is the Twin-Panel Moonroof. It doesn't simply let the moonlight in at night but also ensures that you can have more breathing room. There is no such feature available in the Ford Everest model.
Ford Explorer Vs Ford Everest – Interior
One may say that the Ford Explorer interior design borders on the uninspiring spectrum, but it's undeniably comfortable and functional.
At least, that's the case for the two first rows. You still have a fairly manageable method to access the third row through a button that will move the second row's seat out. Of course, this does not help much with the third-row seats being too close to the floor.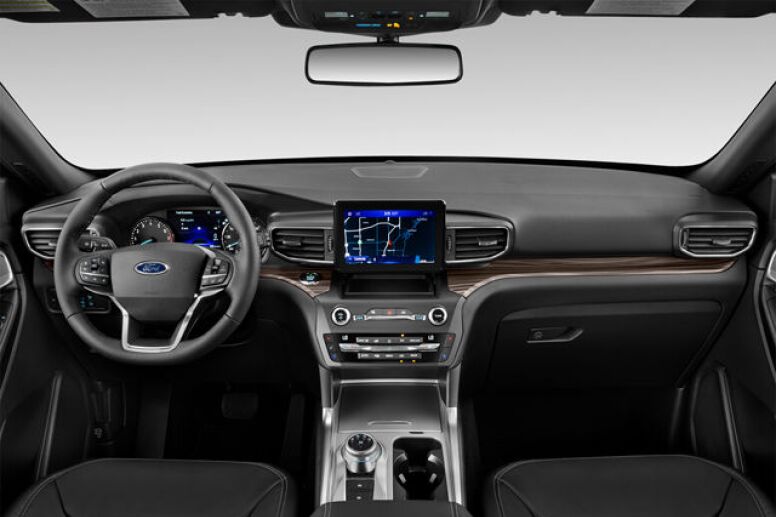 Ford Explorer's interior
This is still better than the Ford Everest interior, though, as it doesn't even have an option to adjust seats with buttons. That is why you will struggle more to access the last row of seats. There is no healing for the rear seats in Everest in the same vein.
The best way to describe this car's interior system is a neat and comfortable space, albeit feeling a bit aged. We do want to mention that the button design is good, allowing immediate access to 12V sockets and USB ports.
In the entertainment and communication department, each option has its strengths. Ford Everest does not have a navigation system, but it makes up an integrated 2DIN Audio system. As a result, you rarely get lost driving Ford Explorer, but you will have more fun with a Ford Everest.
Both options offer Hi Launch Assist as their main advanced safety feature. However, Ford Explorer also provides Roll Stability Control, Evasive Steering Assist, Hill Descent Control, etc. In this aspect, Everest just simply can't compete.
Ford Explorer Vs Ford Everest – Engine
The Ford Explorer features a 4-cylinder, turbocharged, 2.3 liters gasoline engine. As a result, it can go as high as a commanding 300 HP. This number means that the Ford Explorer engine can tow an impressive 5600 pounds with proper equipment.
This engine shines even more with the automatic 10-speed transmission, making the Ford Explorer an athletic acceleration and stability. You should not underestimate this versatility, as it makes sure that this SUV can fit in most situations, which is something most general shoppers need.
The Ford Explorer's EPA estimation is 21 mpg on city roads and 28 mpg on highway roads. This number is above the average value for all mid-size SUV models. Even though the engine is explosive, you can expect near-average car mileage for this option.
The Ford Everest engine uses the same 4-cylinder, 16 valve construction as the Explorer. However, it consumes diesel instead of gasoline, and the capacity is 0.1 L lower.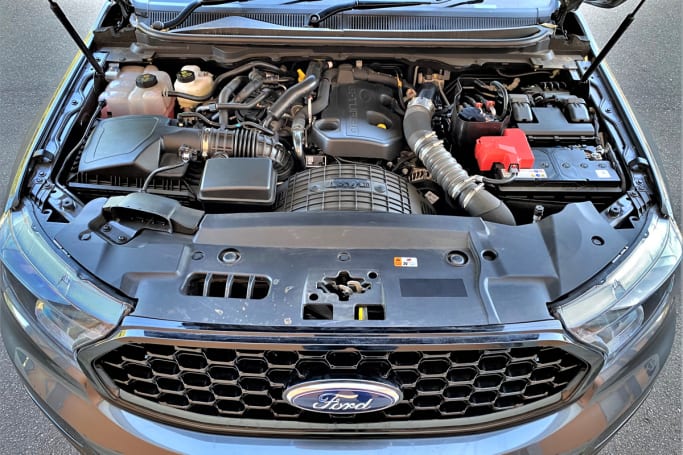 As you may know, diesel vehicles have a better and earlier pull than gasoline. This is why there will be more torque in a diesel engine, getting the car going faster. You can observe the difference clearly while both options face start-stop traffic.
Combined with this is the difference between the fuel tank capacity, with the Everest leading by 10 liters. This difference usually means that you don't have to worry about fuel as much if you use Everest.
Ford Explorer Vs Ford Everest – Price
After we have gone through both the Ford Explorer specs and Ford Everest specs, it's time to get to the most vital issue, price. The Ford Explorer 2022 price Philippines is about ₱2.998 Million, while the Ford Everest 2022 price Philippines nears ₱1.738 Million.
The Ford Explorer costs a lot more to own in the Philippines as you can clearly see. The Everest can still shine more in specific situations despite this huge price difference.
Conclusion
After going through this comparison article of Ford Explorer vs Ford Everest, we hope that you can now see which option is more fitting for your situation. While it is undeniable that Ford Explorer has the upper hand in most aspects, there are still some cases where Ford Everest shines more.
After all, not many people can afford the almost double price difference between them.
Also, you may read our writing of any other model on Car comparisons to get more thoughts on the subject. If you have any question, feel free to comment below or contact with Philcarprice.com!