Ford Transit Vs Hyundai H350 - The Battle of Great Minibusses
Updated Jul 08, 2022
Intro
There is a common battle of minibusses in the Philippines market: Ford Transit vs Hyundai H350. Many experts think that two of them contain a lot of great specifications for consumers both in business and in serving their families.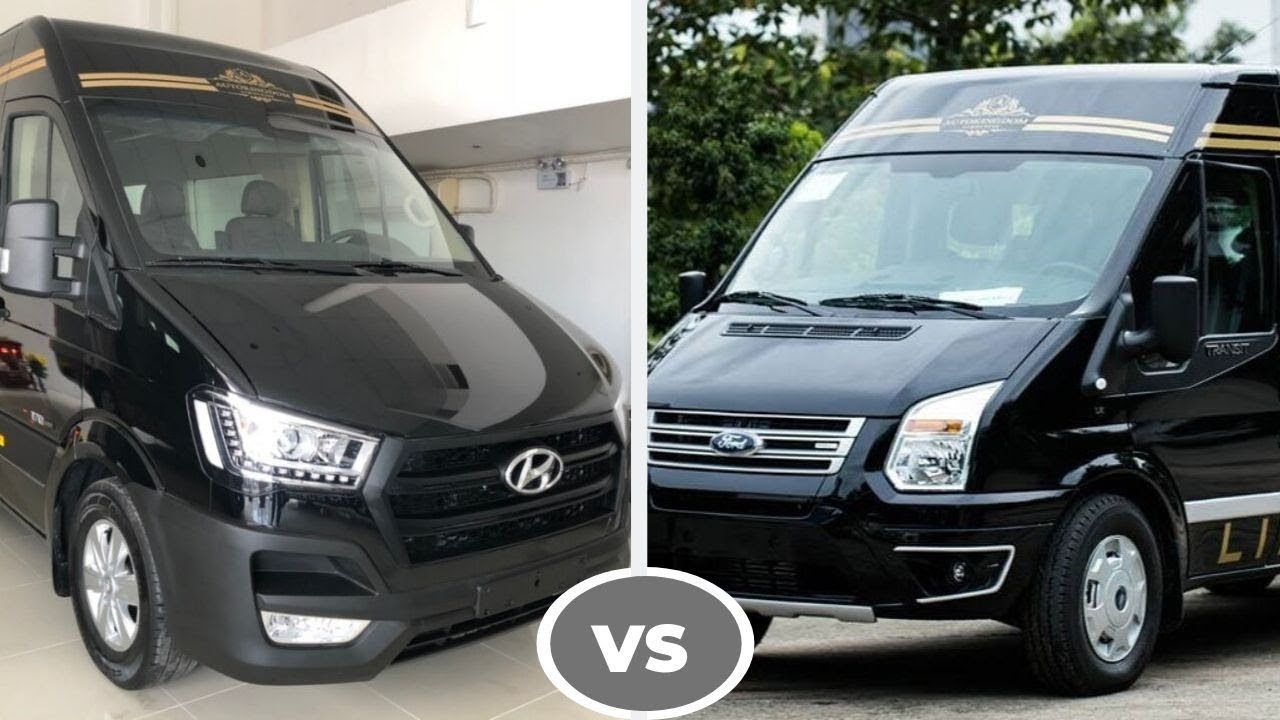 Ford Transit Vs Hyundai H350
So, which one is better? We will compare two of them in this article. 
Overview
The Ford Transit is one of the ideal vehicles for consumers to move from one place to another. 
The Ford Transit can easily hold up to 15 people and features a practical interior, offering large storage spaces and multiple power sockets that make sure a comfortable ride for the inside.  
The Ford Transit is powered by an EcoBoost engine that produces 133 hp of power and 385 Nm of torque, with a safety kit including dual airbags, ABS with EBD, ESC, and more.
The H350 is a brilliant option if you're looking for more than quiet comfort, clean fuel economy, and smart technology. Also, it hosts luxurious seating to match its premium style, with extra legroom and wide doors, making entry easier for everyone.
Ford Transit Vs Hyundai H350
Here is the comparison between Ford Transit and Hyundai H350 in the Philippines market. Let's find out which one is better now!
Exterior 
Both the Ford Transit and Hyundai H350 are modern family cars with similar features. 
The Hyundai H350 has Multi-Functional headlamps for improved visibility in certain weather conditions, while the Ford Transit comes equipped with daytime running lights for more illumination on rainy roads.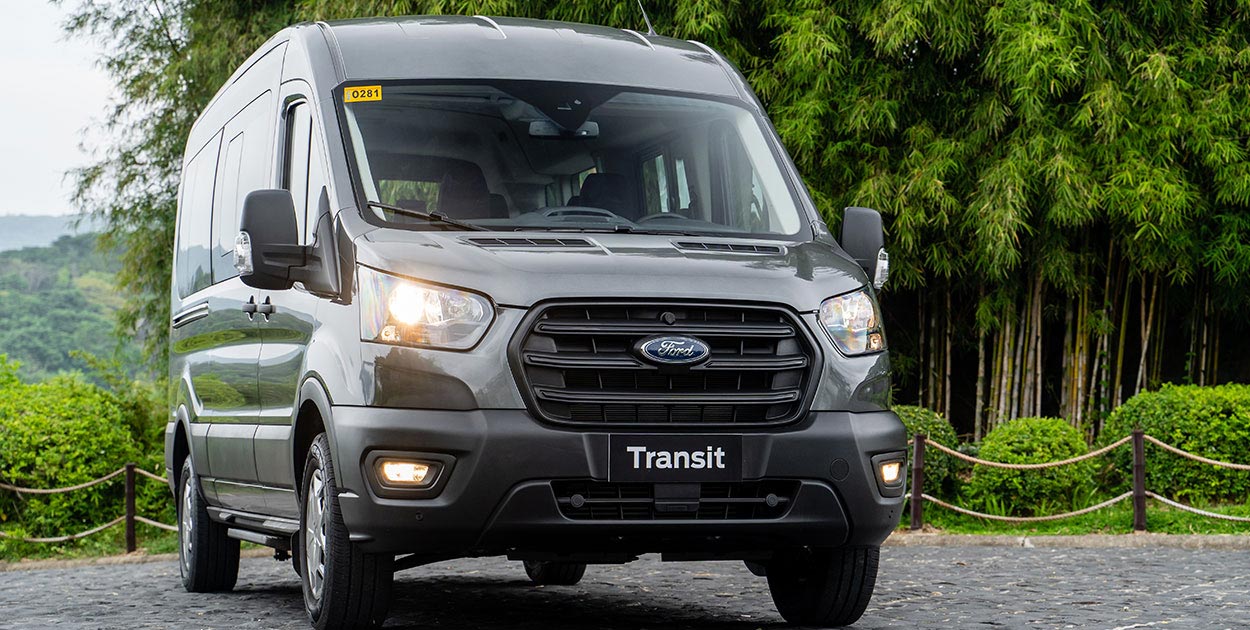 Ford Transit 2023 Exterior
This year both manufacturers have released doors that slide on the passenger side to help protect your family from prying eyes during nighttime trips. These vehicles also have manual cargo doors, making it easier to access their spacious luggage compartments.
While there are three options for the color of the Ford Transit: Magnetic Metallic, Moondust Silver, and Frozen White, the Hyundai H350 is available in two main colors: Black and White.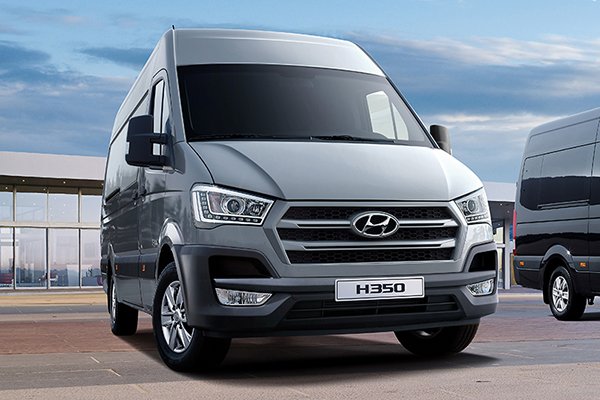 Hyundai H350 Exterior
Interior
The H350 can hold up to 14 people, while the Transit has room for 15. There are cup holders and power outlets available both front and rear in the vehicles, not to mention bottle holders throughout the interior. You'll never be without refreshments or power when you need it.
You will be driving around a big area, covering long distances with lots of passengers along for the ride on any given day.
Safety is always a top priority, so we engineered the H350 with comfort and convenience features to keep your entire family cruising in style. The ride comes with many great amenities, like a touchscreen display, dual-zone automatic climate control system, leather seats, and power windows.
Meanwhile, the Ford Transit provides the driver with access to more safety and driver-assist features compared to some of its local competitors. That offers the driver an extra layer of protection during vulnerable moments of Transit. 
The vehicle comes standard with a dual-circuit disc braking system for maximum stopping power. It is further enhanced by the anti-lock braking system, which engages in critical conditions to help stabilize the vehicle, especially during challenging scenarios or weather conditions.
Dimension
The dimensions of the Transit are as follows: in length, 5,981 mm; its width is a few millimeters more than 2.5 meters, and its height is just a bit more than 2.7 meters. The wheelbase measures just over 3.75 meters long. 
Judging by this information at hand, the Hyundai looks somewhat larger: 6,195 mm long and 2,436 mm wide with nearly 3 meters of wheelbase space.
This table below will show you the comparison of detailed dimensions between the two of them:
Engine
The Hyundai H350 and the Ford Transit are small, reliable vans. They are both powered by diesel engines.
The H350 comes equipped with a 2.5L A2 engine that produces 170ps at 3,300rpm. Meanwhile, the Ford Transit engine comes with a 2.2L Duratorq TDCi engine that generates 135ps of maximum power output at 3,750rpm and 385 Nm from 1,500 to 2,000 rpm. 
Both vans optimize space to make your workdays more efficient and comfortable.
Price
While the Ford Transit 2023 price is Php 1,999,000 Million at the price tag in many cities of the Philippines, the Hyundai brand offers a beginning price of Php 2.69 Million for the Hyundai H350. 
The table below will compare the price list of these minibuses in detail:
Which Is The Winner?
It just depends on what you want. 
Do you want a greater number of options, or do you need something to get the job done? If it's seats, safety features, and peace of mind for your most important passengers, the Transit has everything you need. 
However, if blazing acceleration and high torque from a diesel engine are your top priority, maybe the H350 won't be right for you.
Conclusion
Ford Transit vs Hyundai H350 is one of the most common battles of minibus in the Philippines. Every comparison above will be helpful for you before choosing a suitable one for your family or your business.
Thanks for your reading! Also, you may read our writing of any other model on Car Comparisons to get more thoughts on the subject. If you have any question, feel free to comment below or contact with Philcarprice.com!