Honda Mobilio Vs BR-V - 7-Seater Cars Battle
Updated Aug 01, 2022
Honda has just unveiled two new vehicles geared at the Asian market, the Honda BR-V Crossover and the Honda Mobilio MPV. Both will be available in the Philippine market soon. Coming from a famous manufacturer in the 7-seat car segment, between Honda Mobilio vs BR-V, which is the best choice for you? Please refer to the article below.
Overview Honda Mobilio Vs BR-V
Honda Mobilio 2023 is a new automobile with significant advancements. Therefore it is not surprising that this model has many noteworthy features.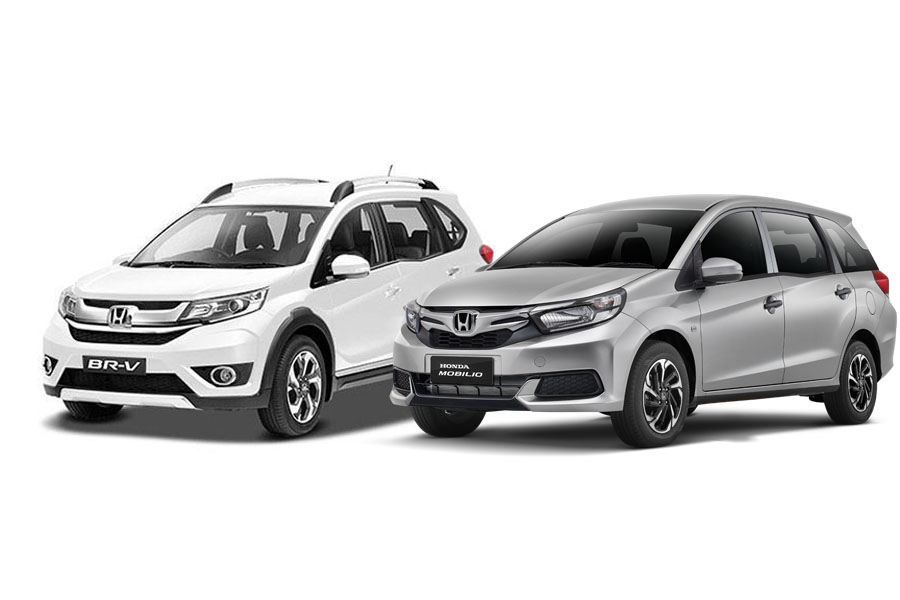 There will be a new and sporty appearance with an organized cabin that is user-friendly. The car's equipment is all cutting-edge technology that functions flawlessly to provide unforgettable experiences.
Honda BR-V is a small 7-seat SUV/Crossover (B-class SUV) from Honda, Japan, originally shown at the Gaikindo Indonesia international auto show in August 2015. The Honda BR-V 2023 is the perfect confluence of the manufacturer's two SUV and MPV platforms, with a dynamic external style and a multi-purpose interior space. 
Honda Mobilio Vs BR-V - Exterior
Whereas the previous BR-V appeared to be a more robust version of the Honda Mobilio MPV, the new Honda BR-V now has the appearance and feel of a real crossover. The car's front and back ends are shorter, and its height appears to be significantly higher than previously.
The big redesigned grille, LED headlights, new LED daytime running lights, and inverted L-shaped fog light surrounds all reflect this.
Honda Mobilio 2023 has an original design that creates a new and appealing look from all sides. This vehicle appears incredibly striking from the front when emanating a sportier, more personal aspect.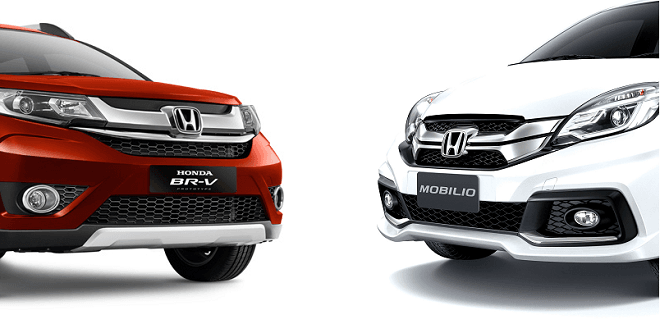 The grille system has altered uniquely and freshly, displaying the complexity of the youthful and energetic Crossover style. Then there's the one-of-a-kind LED headlamp system with many eye-catching structures to make the automobile seem more personalized. Furthermore, the bigger front bumper creates a focal point while also assisting the automobile in avoiding good accidents.
The BR-V has overall dimensions of 4,456 x 1,735 x 1,666 (mm) and a wheelbase of 2,660 mm. Its competitor in this article, the Mobilio, is somewhat smaller, with an overall size of 4386 x 1683 x 1603 and an 8mm shorter wheelbase (2652mm).
Honda Mobilio Vs BR-V - Interior
The all-new Honda BR-V 7-seat SUV exclusively for the Asian market, will come in a more elegant and modern interior space than its low-cost MPV sibling Mobilio. 
Honda BR-V interior is created in a minimalist manner, with fewer embellishments, to appeal to the next generation. The dashboard surface of the BR-V 2023 has a clean arrangement but lacks a contemporary style due to the 178mm touch screen's tiny size and heavy borders. The vehicle has redesigned three-spoke leather-wrapped steering wheels.
Honda Mobilio 2023 significantly improves the relatively archaic look of other MPVs, which is shown in the seat system, which uses high-quality materials with careful seams.
New layouts have been added to the dashboard, including a premium chrome-plated steering wheel and a sport-style steering wheel. The surface is built with a deep concave shape and a compact handle, combined with several features to allow the driver to control even when traveling at high speeds easily.
Honda Mobilio Vs BR-V - Engine
Both opponents in this match are equally competent in terms of performance. They all inherit the legendary Honda manufacturer's durability and engine power.
Honda BR-V engine is a 1.5-liter i-VTEC 4-cylinder engine that delivers 119 horsepower and 145 Nm of torque at 4,600 rpm with a 6-speed manual gearbox or automatic transmission.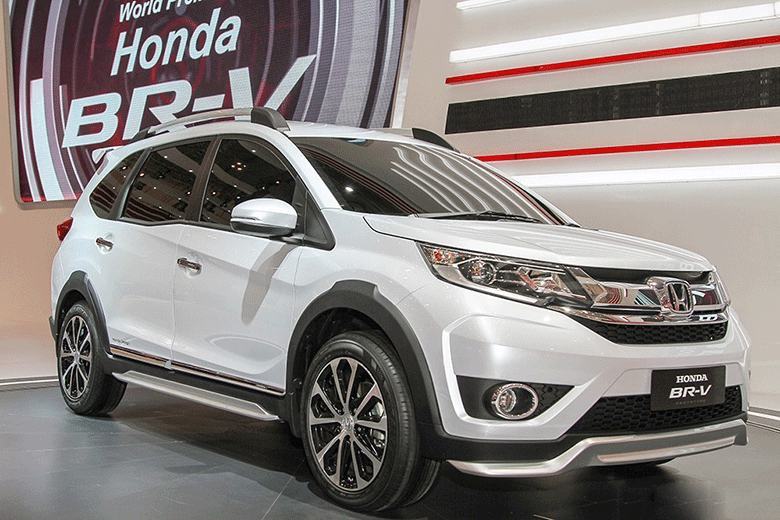 Furthermore, Honda's 7-seat MPV variant has the same 1.5L petrol engine with about the same capacity: 119 horsepower at 6,600 rpm, a torque of 145 Nm at 4,600 pm. Mobilio also offers a 1.5L i-DTEC diesel engine with 100 horsepower and fuel-saving Earth Dreams technology.
Both BR V and Honda Mobilio fuel consumption are acceptable, as announced by the manufacturer (about under 13L per 100km).
Honda Mobilio Vs BR-V - Price
Because the BR-V is a higher-end SUV model, it is logical that it is more expensive than the Mobilio. With a beginning price differential of about P 200,000, buyers should consider their consumption to make the best decision.
Conclusion
Honda Mobilio vs BR-V, two competitors from the same manufacturer Honda Japan, but with some distinctions, mostly in design and inside features. 
In general, the BR-V offers more highlights and elegance at a larger price. The Mobilio, on the other hand, is a fantastic automobile for people seeking a family car, as it may last as long as the BR-V but at a considerably lower price. If you have any questions about cars, don't hesitate to contact us via Philcarprice.
View other car comparison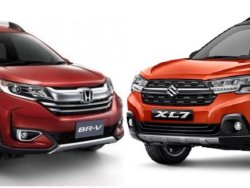 Jun 27, 2022
The car market is flooded with many good options and brands. Two such examples are the Suzuki XL7 Vs Honda BRV. This comparison will help you choose the perfect one!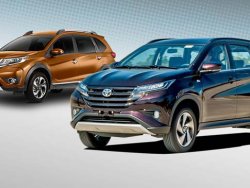 Apr 25, 2022
Are you looking for a new vehicle but still can't decide between Honda BR-V and Toyota Rush. Let's look at our latest comparison for more details!