Suzuki XL7 Vs Honda Brv: A Detailed Comparison For You!
Updated Jun 27, 2022
Introduction
Car buying is never easy. There are so many options available in the car market, and they all look so good that it's hard to make a decision. Many people end up buying the first car they see, and that's not a good idea. 
It would be best always to research what's available and how different cars compare in different aspects. This blog will help you compare the Suzuki XL7 vs Honda Brv to help you make an informed decision.
Suzuki XL7 Vs Honda Brv - Exterior And Dimensions
These two models share a design theme characterized by elongated backs and similar curves. While the Honda remains beautiful despite being first released in 2016, we think the XL7 has done better at staying stylish and current.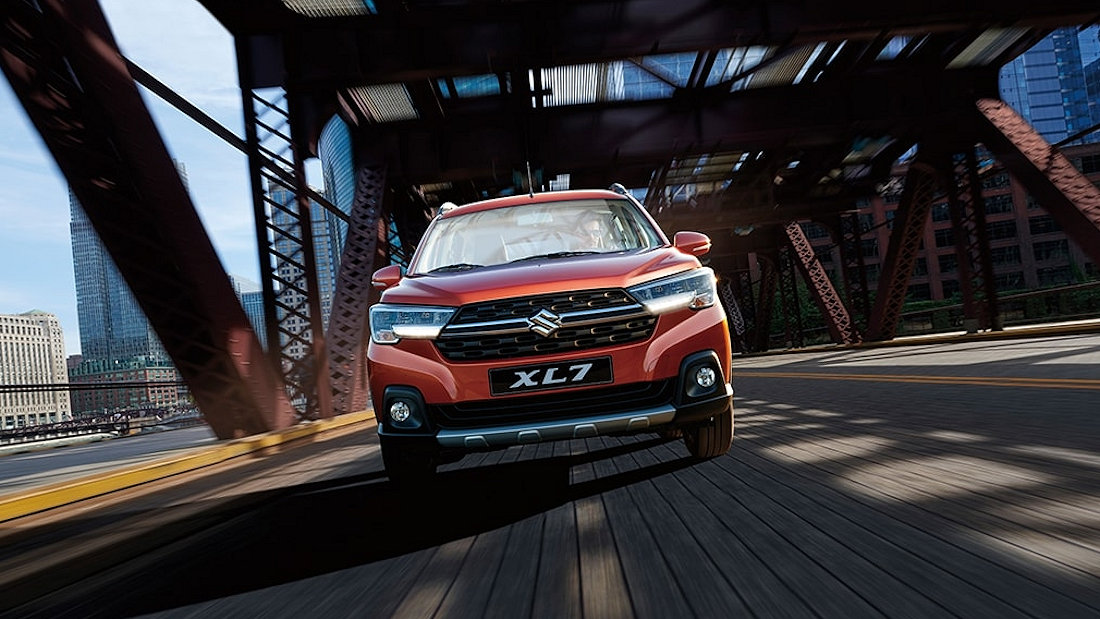 Suzuki XL7 2022
The front of these two vehicles is LED headlamps and fog lamps with prominent grilles. However, the Honda BRV Philippines receives an additional chrome exterior over its rival. Suzuki has a cleaner design with a typical mesh pattern on the grill, while Honda has a more slat style.
Now, let's take a look at their dimensions:
The BR-V has a slightly longer body length (4,453 mm) than its rival (4,450 mm), but in terms of wheelbase and height, Suzuki XL7 dimensions have the upper hand, so its passenger compartment will be much more comfortable.
Suzuki XL7 Vs Honda Brv - Interior
Both cars' interiors feature matte-textured plastic dashboards, but the Honda has a more luxurious feel with softened materials and more tame decorations than the Suzuki.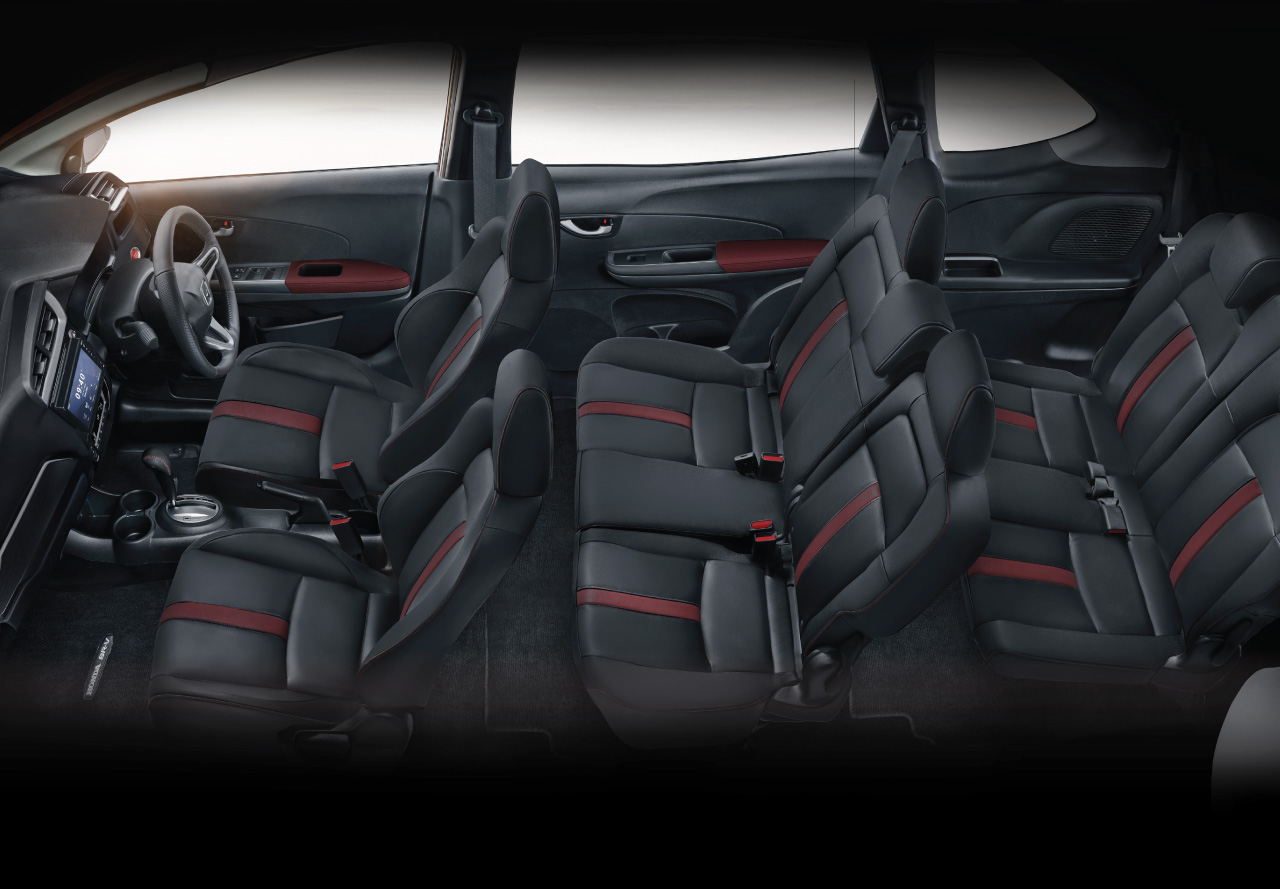 Honda BR-V-Interior
The XL7 comes with hard-plastic materials as well as relatively bland upholsteries. On the other hand, if you choose to get the highest trim of the Honda BRV 2022, you'll be provided with red leather and black bits, which are much better than what's offered by Suzuki in its all-fabric upholsteries.
When talking of technology, these two cars have Android Auto and Apple CarPlay compatible systems. The Suzuki comes standard with a 10-inch touchscreen infotainment system. The 178mm display in the BR-V is easy to use, but it really falls behind compared to the XL7's massive touch screen.
Both vehicles also have backup cameras to make reversing and parking much easier. But the XL7 really takes tech to a new level with its reverse sensors.
Suzuki XL7 Vs Honda Brv - Engine
At first glance, it's going to be difficult to believe that the XL7 can even stand next to the likes of the BR-V. For one thing, it only packs 103 horsepower and 138 Newton-meters of torque. It also has a 4-speed transmission, and Suzuki XL7 top speed is up to 170 km/h. 
With more power than the competition, the Honda BR-V attracts attention because it is big enough to carry both passengers and cargo, yet agile.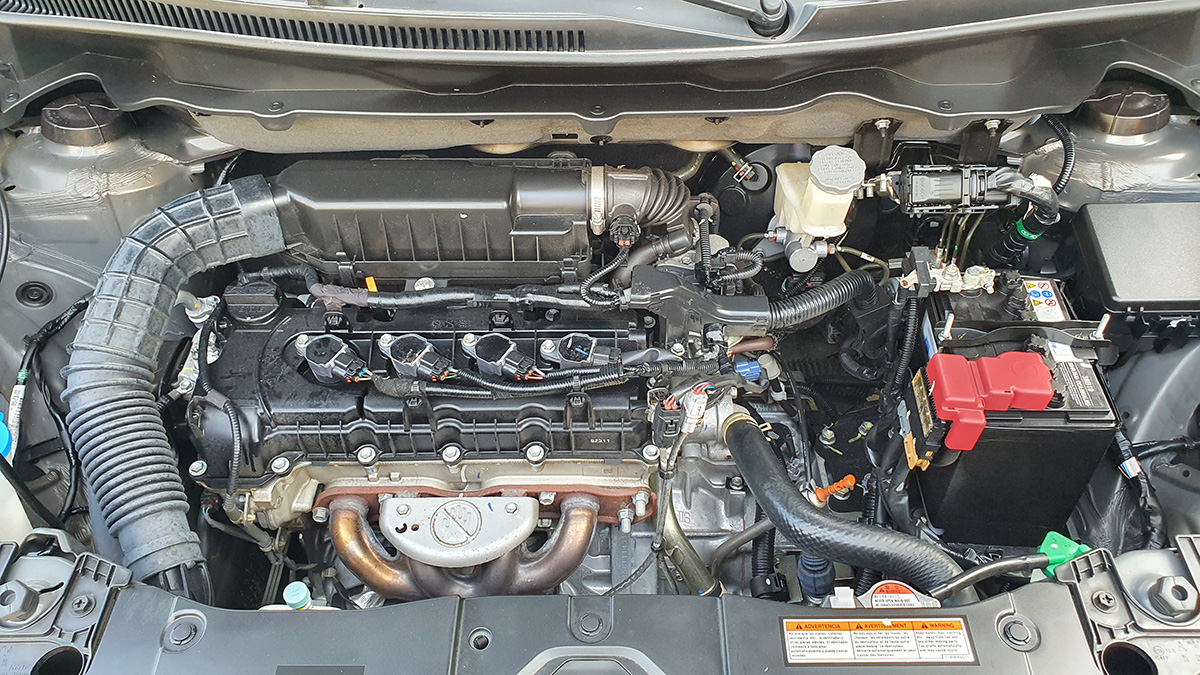 Suzuki XL7 Engine
While it may not have the biggest engine in its category, the Honda still has a powerful 4-stroke i-VTEC 1.5-liter petrol engine that produces a maximum capacity of 118 hp and 145 Nm of torque. 
What could surprise you is that the Suzuki actually does better than its rival in terms of fuel economy despite all that.
Suzuki XL7 Vs Honda Brv - Price
The XL7 only has one variant, which costs P1,138,000, while the BR-V is priced at P1,158,000 for the highest trim. However, you can opt for the cheaper BR-V S variant, which will only cost you P1,038,000. 
Some downsides include losing out on Android Auto and Apple CarPlay functionality when going with its cheaper configuration and a standard interior cloth for its seats instead of leather on the high-end models.
Suzuki XL7 Vs Honda Brv: Which One Wins The Battle?
All in all, both cars have a lot of similarities in some areas and differences in others. The biggest similarity they have is their performance overall. 
They are both powerful and have the ability to make sure you can get to where you need to be. These cars can perform well on the road and in other areas. The biggest difference between the two vehicles is the price. 
The Suzuki XL7 is more affordable, which is a huge benefit to anyone who is looking for a reliable car. The Honda BRV is a bit more expensive, but it does have some better features than its rival. This is why it is worth the higher cost.
Conclusion
We hope you enjoyed our article on comparing the Suzuki XL7 vs Honda BR-V. These are two popular options, and we're sure that our post will help you find the right vehicle to fit your lifestyle.
Thanks for your reading!
Also, you may read our writing of any other model on Car comparisons
to get more thoughts on the subject. If you have any question, feel free to comment below or contact with Philcarprice.com!
View other car comparison