Which One To Buy: Suzuki XL7 Vs Ertiga?
Updated Jun 24, 2022
Introduction
The Ertiga and Suzuki XL7 are seven-seater cars that are well-equipped with features, sporty designs, and cutting-edge engines. 
However, only one of them can truly be deserving of a place in your garage. In this blog, we'll compare Suzuki XL7 vs Ertiga side by side and try to answer the question, "Which one is better?"
Suzuki XL7 Vs Ertiga: Dimension And Exterior
Both models have a 2,740-mm wheelbase, but the XL7 is bigger in length, width, and height. Suzuki XL7 ground clearance also outweighs its rival, coming in at 200mm. It gives this crossover model an advantage when maneuvering around obstacles with ease. 
However, the small appearance of the Ertiga will also come in handy when moving through narrow urban areas where larger vehicles would have trouble getting around.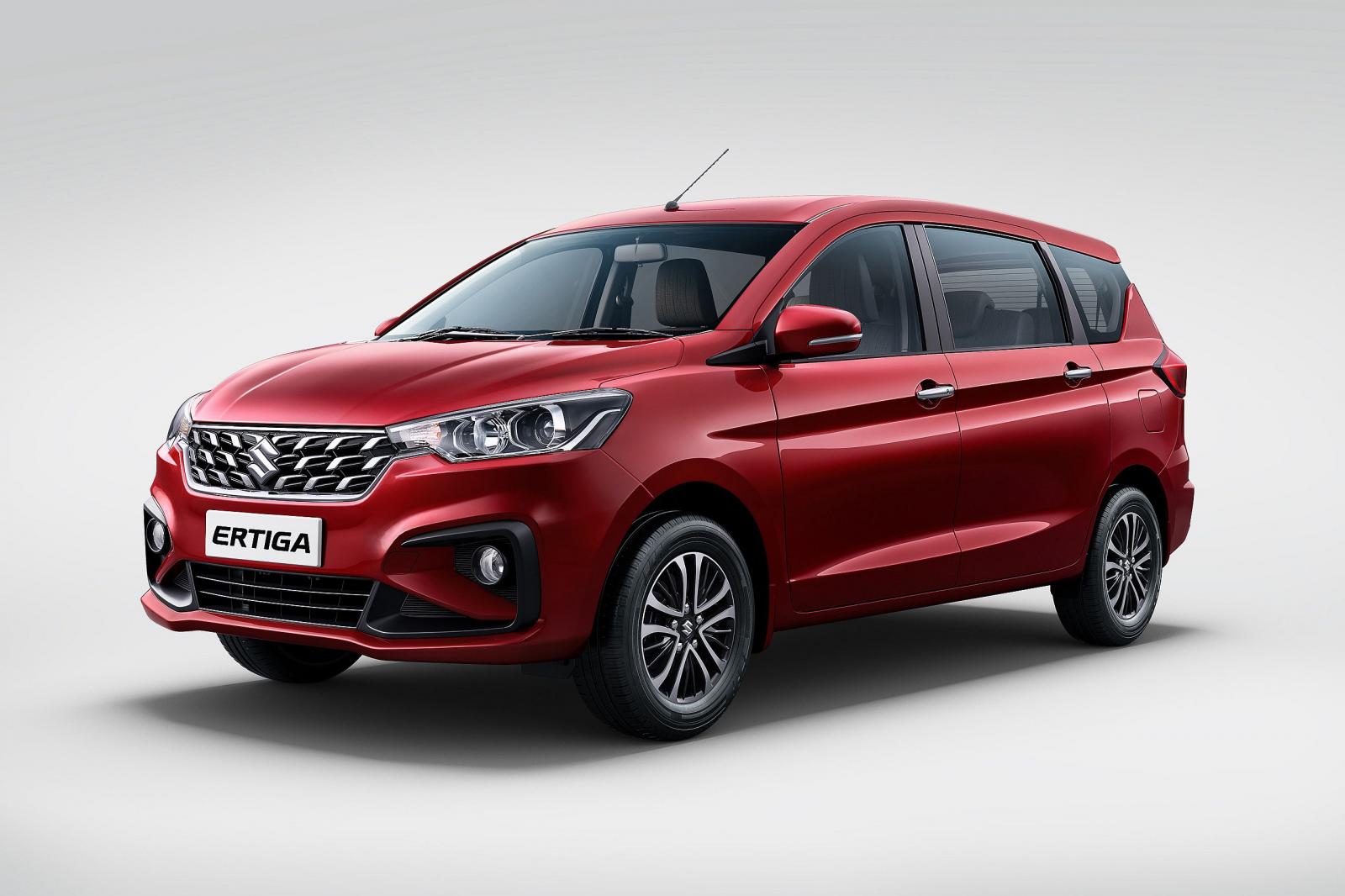 Suzuki Ertiga 2023
These two models can be described as siblings who have grown up in separate families in terms of design. The XL7 is rugged and more serious than their older brother Ertiga, who has a softer personality that conveys purity and elegance through its gentle lines.
By being more forward-thinking than the competition with its LED headlights and DRL, the Suzuki XL7 makes a big step towards modernizing future vehicles. This vehicle is the only model in its segment that applies a modern LED system. 
In contrast, Ertiga has not been able to catch up yet since even its most advanced version only has common Halogen light.
Suzuki XL7 Vs Ertiga: Interior
A wheelbase of 2,740 mm is enough to ensure that these two cars can comfortably seat seven adults. Both have a very similar interior style and design. However, the difference can be noticed when looking closely as the XL7 has a more stylish leather felt material on its seats which is not seen in the Ertiga - only the full felt material.
Both cars have 10-inch touch screens placed in the center. The air conditioning design on the two cars is also identical. Still, the XL7 model comes with an extra phone charging port for the last row of seats, which improves its practicality as it allows passengers to charge their phones during longer journeys.
For those concerned about entertainment, XL7 delivers a higher audio quality than Ertiga as it comes equipped with a six-speaker system, whereas its brother features only four speakers. Both cars also feature an automatic climate control system and a manual rear AC vent. 
Suzuki XL7 Vs Ertiga: Engine
Comparing these two models, both are nearly identical in terms of power. Under the hood, they offer up a 1.5L petrol engine that generates 103 horsepower and 138 Nm of torque. Both use a 4-speed automatic and front-wheel drive for better performance in most traffic conditions. 
Still, despite using such similar setups, the XL7 excels in its ability to power through challenging or crowded terrain.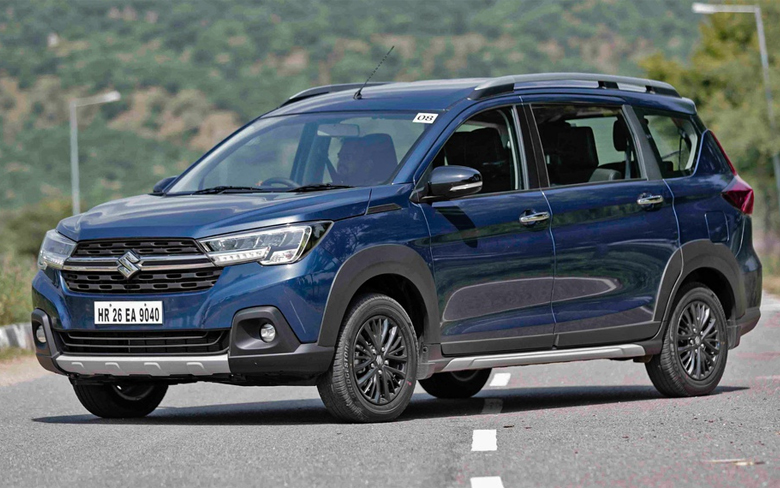 Suzuki XL7 2023
The Suzuki XL7 top speed reaches 170 km/h, while the Ertiga can reach 175 - 180 km / h. This is not too different but also a remarkable parameter for those interested in the car's acceleration speed.
Suzuki XL7 Vs Ertiga: Price
When comparing the selling prices of these two models, you may find that the difference in their price tags is not too much. The subcompact car Suzuki Ertiga GL 1.5 AT is ₱1,003,000 while the Suzuki XL7 price Philippines 2023 costs ₱1,138,000 ( ₱135,000 difference). 
While it seems like a great deal to pay for leather seats in XL7 rather than paying much less for the felt seats found on its brother, many customers still consider Ertigar for its better price ( yeah, who doesn't focus on price?).
Suzuki XL7 Vs. Ertiga: Which One To Buy?
After carefully "weighing and measuring, many people will surely take a look at the XL7. This option offers a slightly higher price than the Ertiga to bring you a rather strong, masculine SUV-like, sporty car. 
Therefore, right now, the current Suzuki Ertiga 2023 is an attractive option for small families who want to own a safe and affordable vehicle from Suzuki.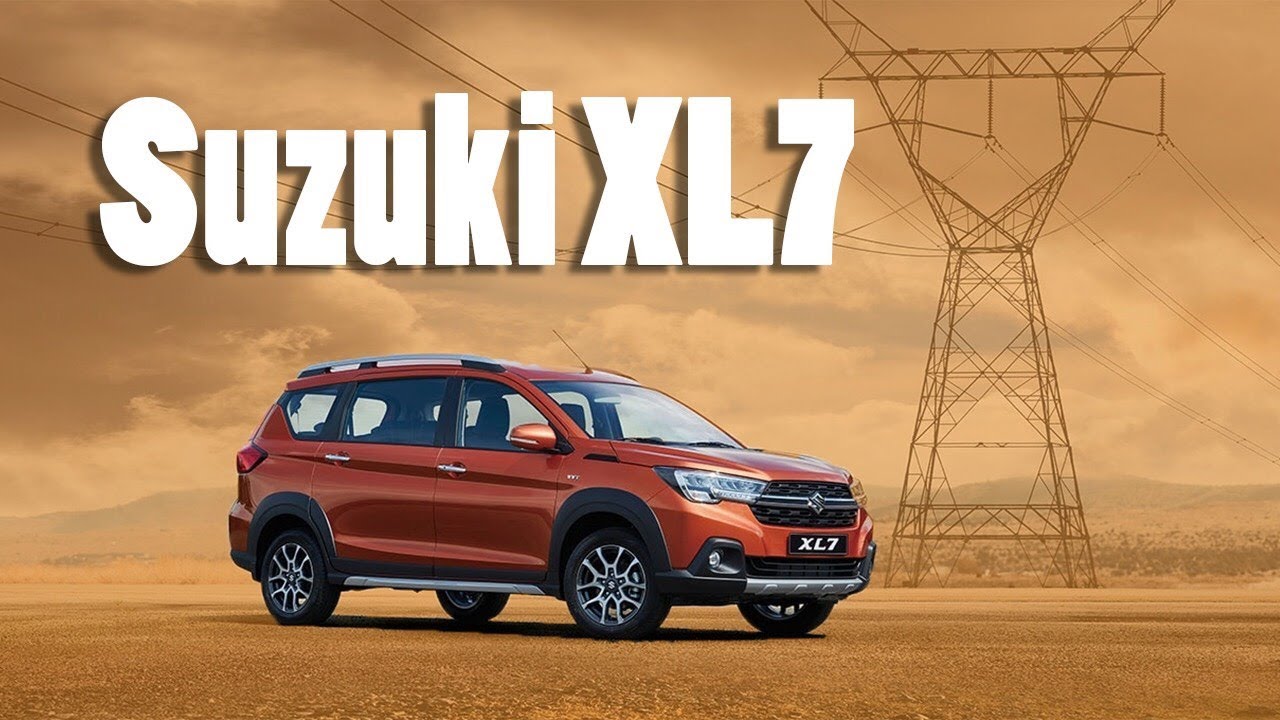 Suzuki XL7 2023
Its younger brother is deemed more suitable for driving on rough roads and trails by customers looking for extra involvement from their ride. Its aggressive exterior design also makes them proud while traveling around town!
Bottom Lines
If you want to get the best value for your money, it's important to research your choices to get the right car for your needs. We're confident that you'll be able to make the right choice after reading our comparison of the Suzuki XL7 Vs Ertiga. 
Thanks for your reading! Also, you may read our writing of any other model on Car comparisons to get more thoughts on the subject. If you have any question, feel free to comment below or contact with Philcarprice.com!
View other car comparison