Compare Kia Carens and Ertiga: What car should you buy?
Updated Nov 14, 2022
Suzuki Ertiga and KIA Carens are names worth considering when you want to own a spacious, well-equipped car at a good price. Moreover, these two models are quite suitable for business customers thanks to their low price and good quality and readily available spare parts. The article below will compare Kia Carens and Ertiga.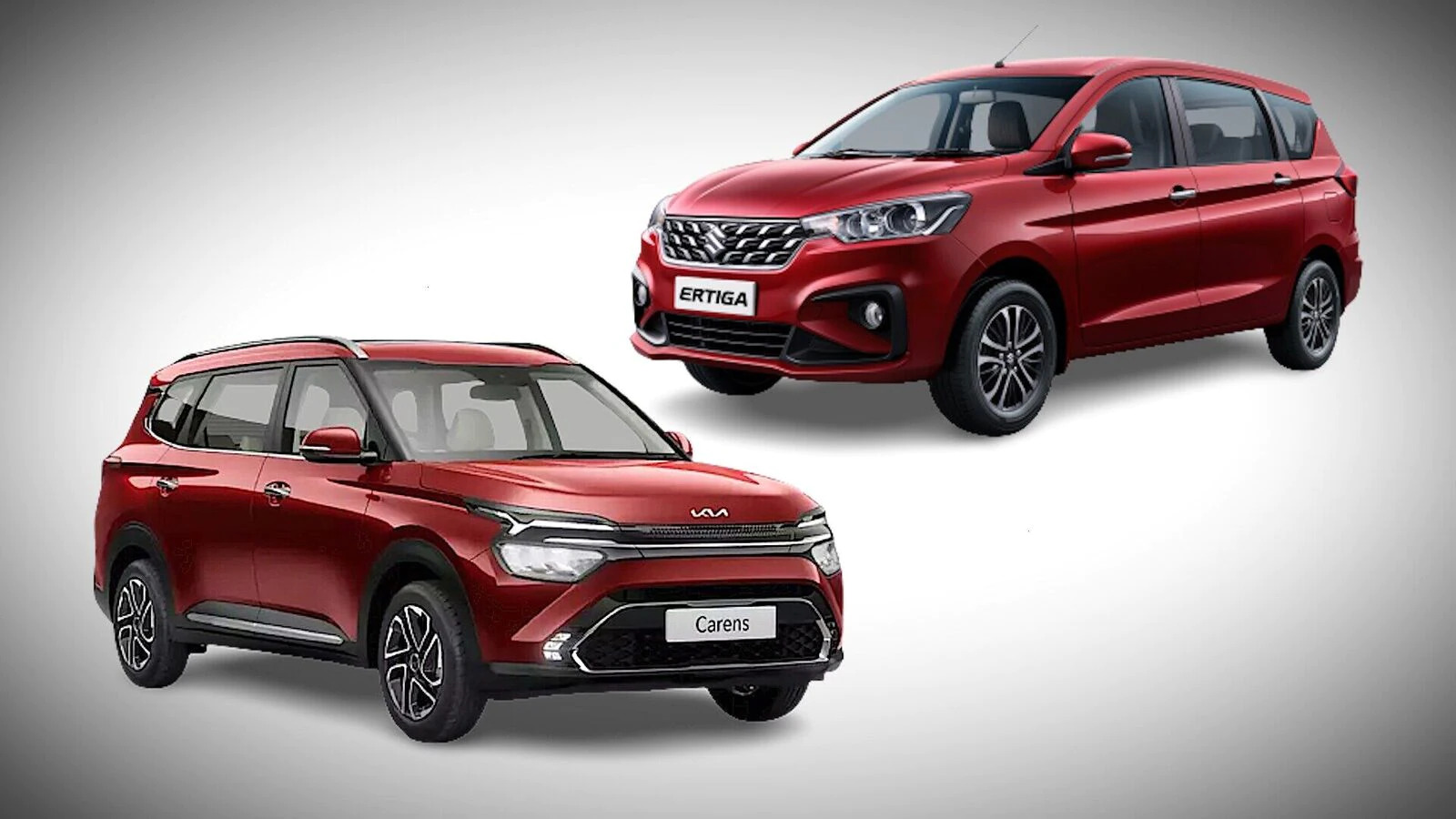 Kia Carens vs Suzuki Ertiga: Which car is better?
Kia Carens vs Ertiga: Which car is better?
Compare Kia Carens vs Ertiga dimensions
These numbers show that the Kia Carens is longer, wider and taller than the Suzuki Ertiga. Kia's model also has a longer wheelbase, a difference that is usually more legroom for passengers. Based on the above numbers, it can be said that Kia Carens will bring more spacious cabin space than Suzuki Ertiga.
Compare Kia Carens vs Suzuki Ertiga: Features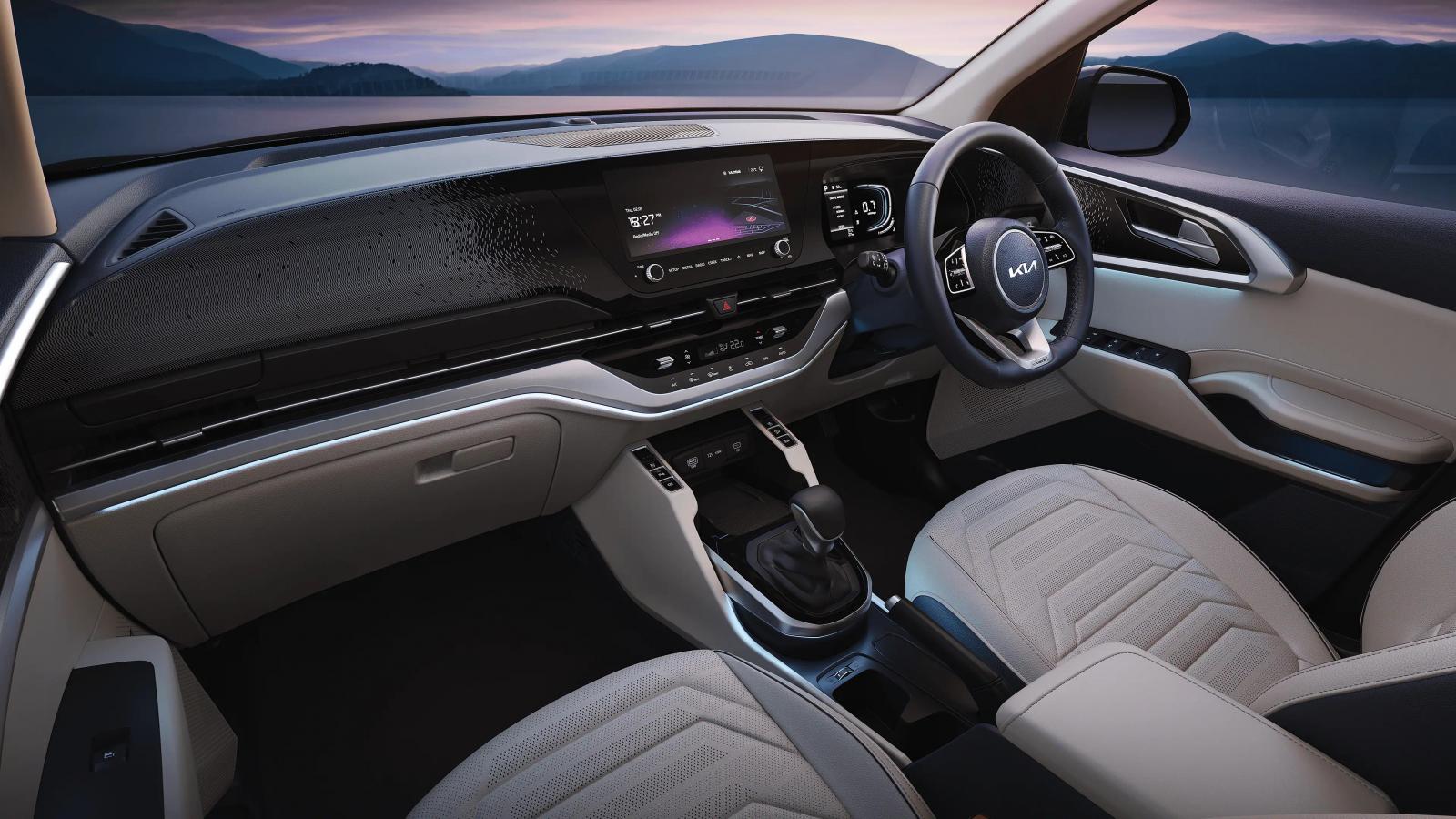 The interior of Kia Carens 
In terms of features, it can be said that Kia Carens has an advantage over Ertiga. Depending on the version you choose, Kia Carens will have equipment such as a 10.25-inch touch screen, a fully digital instrument cluster, Kia Connect application for connectivity technology, an audio system Bose, Android Auto/Apple CarPlay, wireless smartphone charging, ventilated front seats, sunroof, multiple driving modes (Sport, Eco, Normal), power second row seats, height-adjustable driver's seat, automatic air conditioning, cruise control, dedicated AC vents for three rows of seats, air filter, …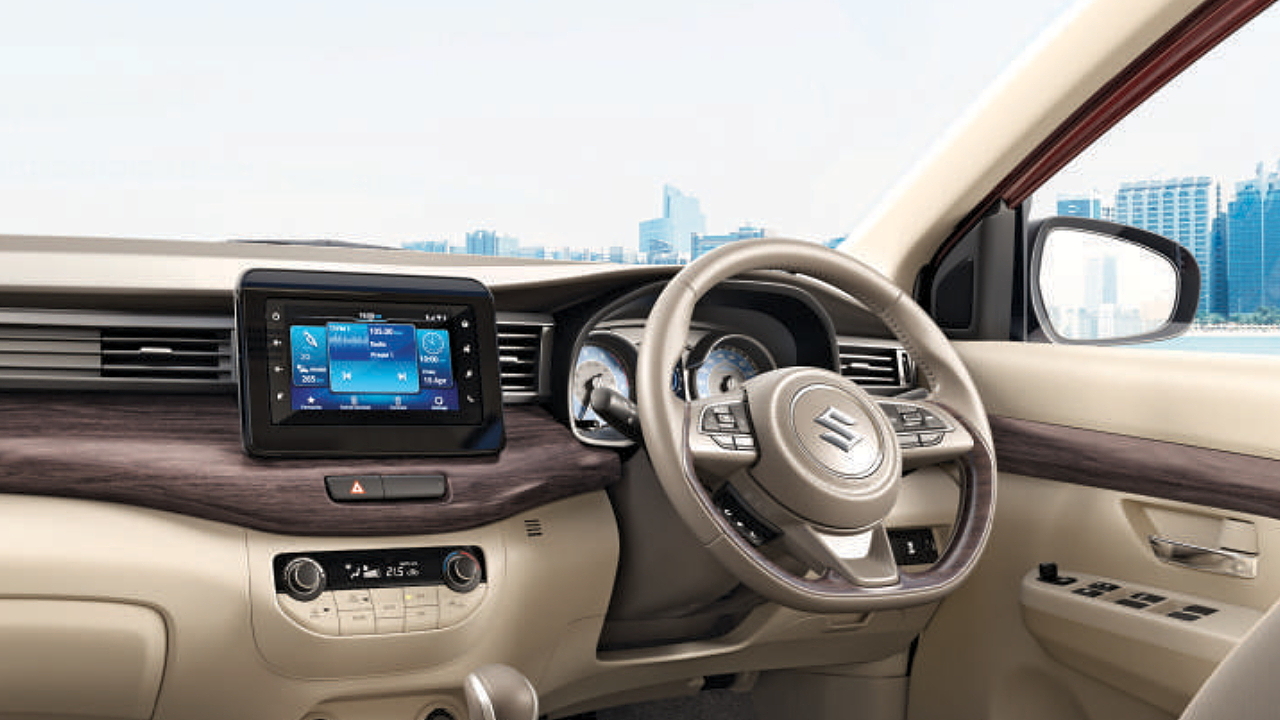 The interior of Suzuki Ertiga
Meanwhile, the Maruti Suzuki Ertiga has features such as a 7-inch touch screen with Android Auto / Apple CarPlay, height adjustment of the driver's seat, semi-digital instrument cluster, keyless entry, automatic climate control, steering wheel-mounted controls, dedicated three-row AC vents,idle stop-start, push-button start/stop.
Compare Kia Carens vs Suzuki Ertiga: Safety features
This is another part where Kia Carens has an edge over the Suzuki Ertiga. Carens comes with several safety features as standard - six airbags, ABS, EBD, vehicle stability management, overhead tire pressure monitoring system, hill start control, brake control When going downhill, reverse parking sensors, disc brakes all four, brake assist and electronic stability control. In addition, top equipment includes rain-sensing wipers, front parking sensors and a reversing camera.
However, Suzuki Ertiga has safety equipment such as dual front airbags, ABS, EBD brake assist, reverse sensor, engine breaker, reversing camera, front seat belt height adjuster, and speed warning system.
Compare Kia Carens and Ertiga Diesel engine
Kia Carens is equipped with a 1.5-liter diesel engine, with a capacity of 113 horsepower and 250 Nm of torque. This engine comes with a choice between a six-speed manual transmission and a six-speed torque converter automatic. On the other hand, Suzuki Ertiga no longer has a diesel engine option. So if you compare Kia Carens and Ertiga engine, you will see that the Kia Carens is better.
>> Read more about car comparisons.
Conclusion
In short, the Kia Carens is highly rated and offers a host of modern features even on the entry-level variant compared to the Ertiga. Kia's three-row MPV also offers turbocharged petrol and diesel engine options, which should appeal to many customers. Which of these would be your choice? Compare Kia Carens and Ertiga crossover to know which is better? This depends on your needs.
Stay tuned with Philcarprice for more information about car!
View other car comparison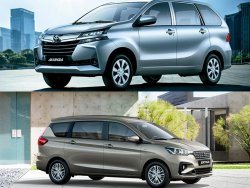 Jun 29, 2022
If you are still on the fence about which MVP, check out our post for an unbiased comparison between Suzuki Ertiga Vs Toyota Avanza.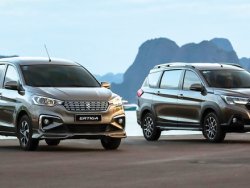 Jun 24, 2022
Both Ertiga and XL7 are famous for being economical, comfortable, and well-built, but which one is better? Let's see our Suzuki XL7 Vs Ertiga comparison!