Suzuki Ertiga Vs Toyota Avanza: Which Is Worth Your Money?
Updated Jun 29, 2022
Filipinos love to hang out in the city with family and friends on the weekends. Without a doubt, bunker cars become inconvenient in this situation. Instead, mini MVPs possess the advantages of subcompact, and large MVPs come to solve this problem. Let's look through the two most popular models on the market today: Suzuki Ertiga Vs Toyota Avanza.
Suzuki Ertiga vs Toyota Avanza: Overview
Needless to say, the mini SUV is a great choice for city travel. This model offers great features such as fuel economy, modern looks, large carrying capacity, spacious cabin, and reasonable price.
This is true for both the Suzuki Ertiga Vs Toyota Avanza. In the Philippine market, these two famous manufacturers compete little by little to win the hearts of domestic consumers.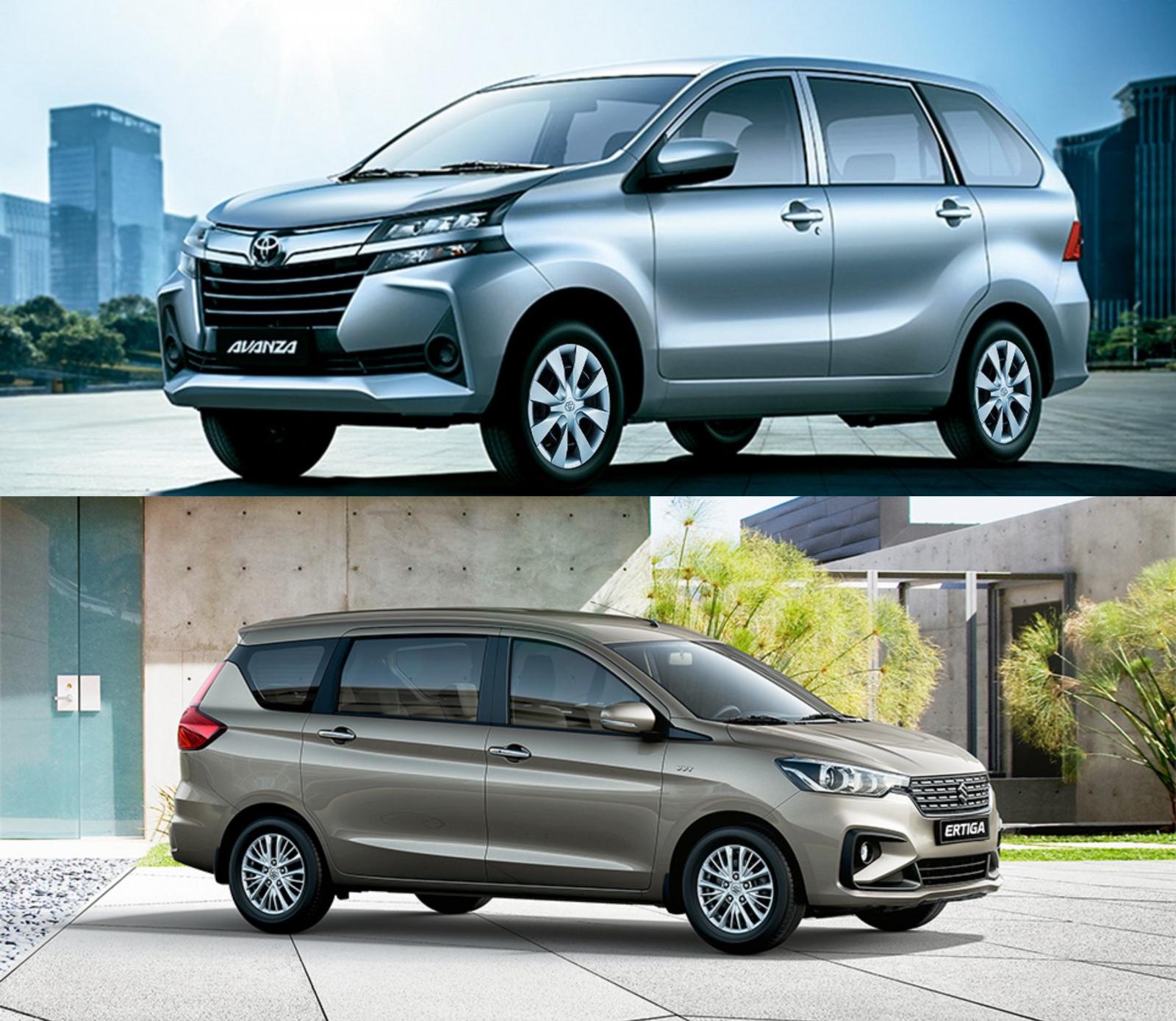 Suzuki Ertiga vs Toyota Avanza In Comparison
Dimension
The Avanza measures 4395 mm x 1730 mm x 1700 mm (L x W x H). The wheelbase reaches 2,750 mm. In comparison, the Ertiga has slightly larger dimensions in most states. It is 4,395 mm long x 1,735 mm wide x 1,690 mm height. The manufacturer installed it with a 2740 mm shorter wheelbase.
These aspects mean that the Ertiga offers bigger legroom. In contrast, passengers may enjoy an open headroom in Avanza's cabin.
Exterior 
Overall, the Ertiga boasts a dynamic outer side with deeper, curvilinear shoulder lines. It comes with LED headlights, taillights, high-mounted LED stoplights, and folding mirrors.
Meanwhile, car lovers recommend that the Avanza makes a stronger impression. Its looks go beyond a regular MVP due to a redesigned bumper and sporty rear.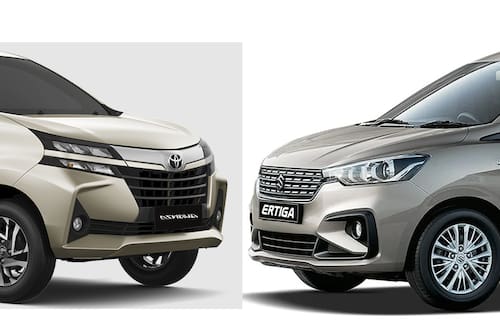 Moving to the accessory term, they pose similar features, such as 15-inch alloy wheels. However, the Avanza has some customizations to match the overall appearance. The most notable differences include split LED headlights, side mirrors with integrated turn signals, and shark fins.
The minus point of both these cars is the absence of DRL.
Interior
Both cars are covered with fabric upholstery to create a cozy and harmonious space. Hence, passengers may fail to find the winner of this battle if they feel the interior with their eyes. The feature that determines this game is the entertainment system.
Namely, most drivers fall for Avanza's modern equipment. It exhibits a control panel without cumbersome buttons. Instead, the 6.8-inch touch screen and digital display for AC serve various intelligent functions.
On the downside, some users find it difficult to understand the CD slot on Avanza's control panel. Isn't it outdated already? No one appreciates this detail when they already have a music streaming service and Bluetooth connectivity.
In contrast, Ertiga's display struggled to beat those mentioned above. It offers a large screen without outstanding functions. The entertainment system of this car only stops at a basic level, including playing media files and offline music. However, the USB port and 12V accessory jack on the board, absent in its rival, come to excite drivers.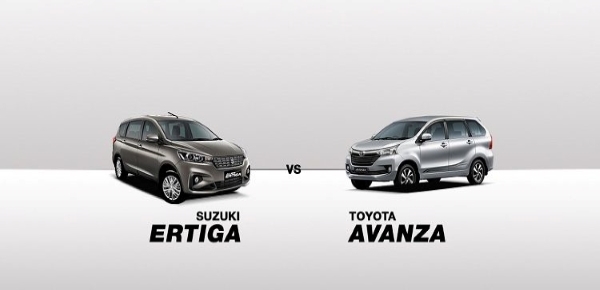 Besides, the distribution of AC vents in the seat rows pleases them. The manufacturer even installed it for the cup holder, which prevents the heat from affecting your drink. Cubbies are added to create more storage space for small items.
Engine & Performance
Toyota Avanza offers a 1.3L petrol engine. Overall, its performance parameters meet the general standard of the market. Specifically, it operates with 105 horsepower and 138 Nm of torque.
In this term, it seems like none of these cars take priority . The manufacturer of Suzuki Ertiga decided on a larger gasoline capacity - 1.5L yet the same torque - 138 Nm. 
Despite having the same horsepower and 4-speed automatic gearbox, this small difference means that the Ertiga achieves maximum power with ease even if it is fully loaded with seats and cargo.
Another plus point for this model is the consistency in most models. Meanwhile, Avanza adjusts for some distinctions based on the class of the models.
Safety
What is indispensable for a family crossover? Without a doubt, the answer is safety features. Fortunately, both cars meet this requirement even at an affordable price. They offer a full range of airbags for every position.
The most obvious distinction is that the Toyota model has ABS, EBD, and ISOFIX. Suzuki responded with brake assist, parking sensors, and a reverse camera. What an unequal battle! It is an ongoing debate to find the king in this category.
Price
Talking about diversity, Avanza won 1-0 against the opponent. It launched with four car models priced from Php 813,000 - to Php 1,039,000 that satisfy many customer segments.
However, those with tight budgets lean towards the Ertiga with prices in Php 853,000 - 1,003,000. 
>>> More Car Comparison
Conclusion
Based on the characteristics mentioned earlier, the Ertiga has a powerful engine that guarantees a smooth driving experience even in the city. Its one plus point is the economical price range.
In comparison, lovers of the Avanza praise its entertainment system and extra services. They are also willing to spend a little more on modern cabins.
However, both Suzuki Ertiga Vs Toyota Avanza are safe choices for family travel. With outstanding safety features, they are all worth your investment and trust.
Thanks for reading on Philcarprice.com!
View other car comparison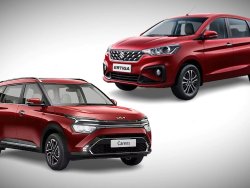 Nov 14, 2022
Suzuki Ertiga and KIA Carens are names worth considering when you want to own a well-equipped car. The article below will compare Kia Carens and Ertiga.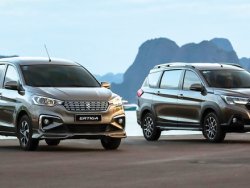 Jun 24, 2022
Both Ertiga and XL7 are famous for being economical, comfortable, and well-built, but which one is better? Let's see our Suzuki XL7 Vs Ertiga comparison!