2023 Toyota Camry vs Honda Accord - The Mid-size Sedan Battle
Updated Apr 22, 2022
Overview
The Toyota Camry vs Honda Accord has been competing against each other for a long time till now. The two mid-size sedans are now among the most popular models in their respective segment.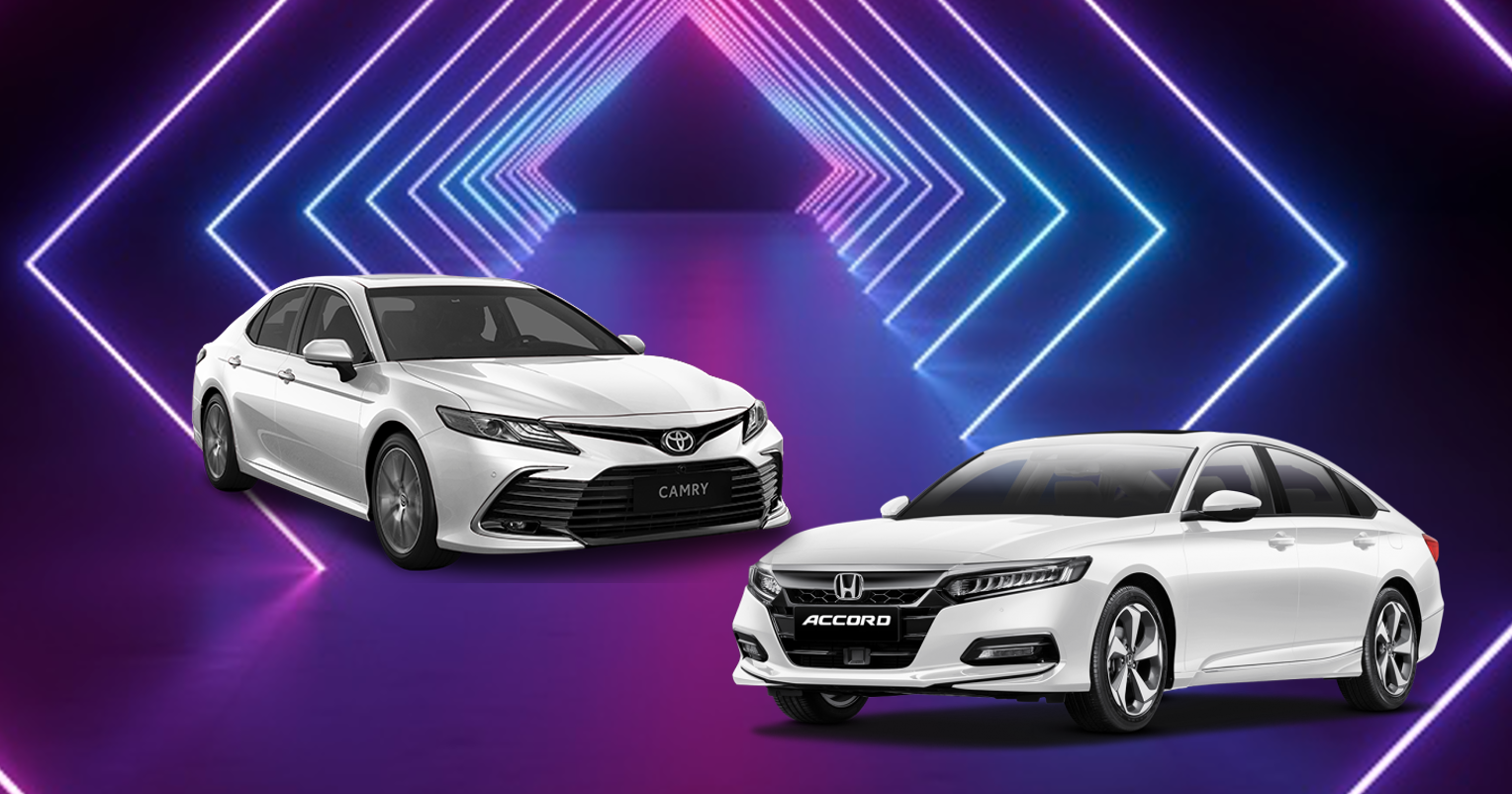 Technological features and luxury are all offered in the models, that's why they are rivaling each other in the same segment. Toyota Camry vs Honda Accord, which is better than the other on paper? Let's find out in this comparison.
Toyota Camry vs Honda Accord – Exterior
Dimension-wise, the Honda Accord measures 4,901 mm long, 1,862 mm wide, 1,450 mm high. Its wheelbase is at 2,830 mm while the ground clearance of 131 mm. In the meantime, the Toyota Camry gets 4,885 mm in length, 1,840 mm in width and 1,445 mm in height. It has a wheelbase of 2,825 mm with a ground clearance of 145 mm.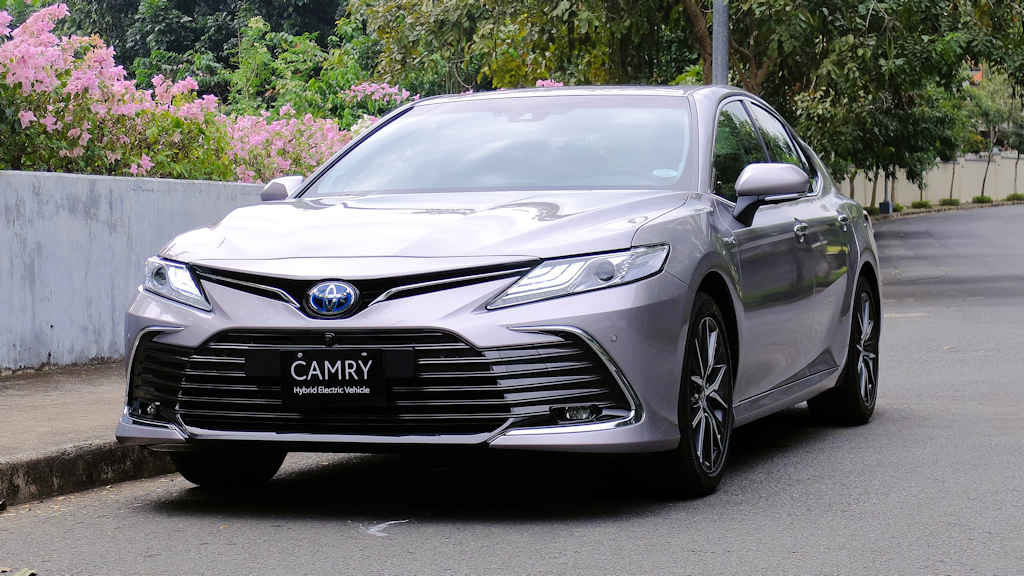 From these, the Honda Accord is larger than the Camry rival. It also overnumbers the Camry when it comes to the wheelbase length. The Camry wins over the Accord in terms of ground clearance, making it a mid-size sedan car with higher ground clearance in the Philippines.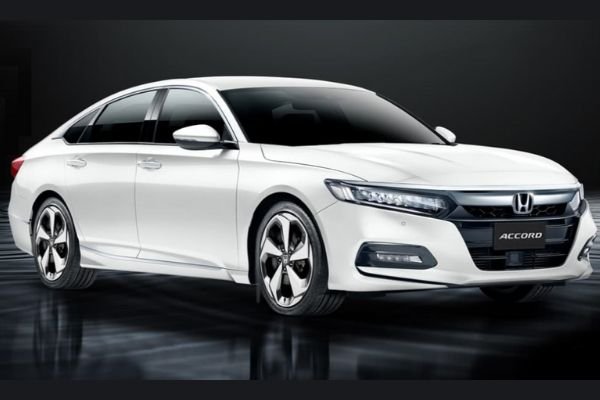 Looking wise, both top-spec Toyota Camry and Honda Accord are equipped with a host of exterior features such as rain-sensing wipers, LED headlights and taillights, front fog lamps, LED turn signal and a set of 18-inch alloys.
Toyota Camry vs Honda Accord – Interior
On the inside, both the Camry and Accord are the well-loaded premium sedan in the market. The interior space is ample enough to seat up to 5 occupants. The list of interior features is lengthy with automatic climate control, leather-wrapped upholstery, ambient lighting and many soft-touch features for both vehicles. However, the Toyota Camry is offering a heads-up display which is missed out on the Accord model.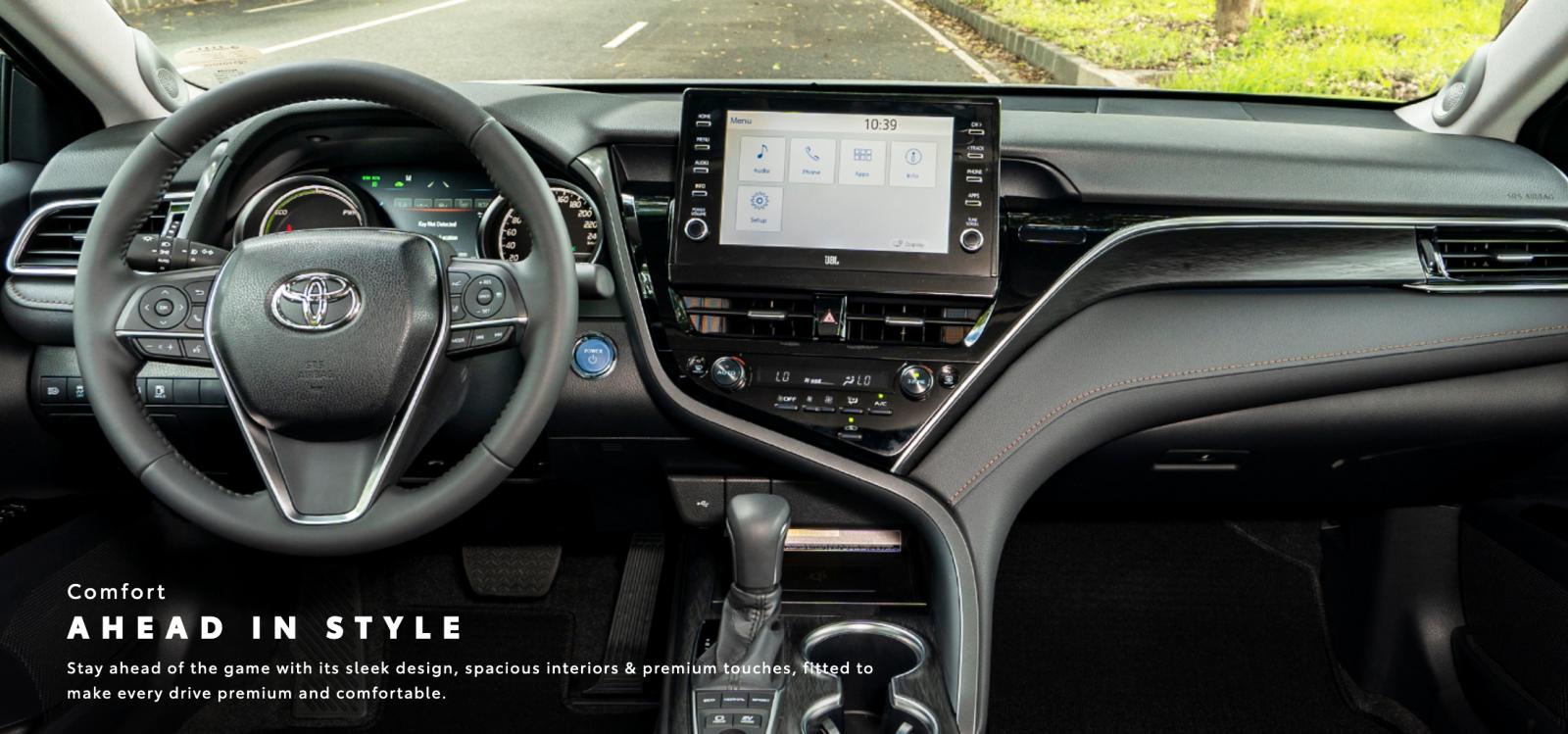 Whereas, the Honda Accord is packed with adaptive cruise control which is better than the regular-type one in the Camry. The Honda Accord seems to endear itself with more tech gadgets such as an 8.0-inch touchscreen infotainment system compatible with Android Auto, Apple CarPlay, Bluetooth and USB connect. There's also a premium 8-speaker sound system for better in-car entertainment. The Toyota Camry sounds inferior with a display audio unit and a 6-speaker sound system.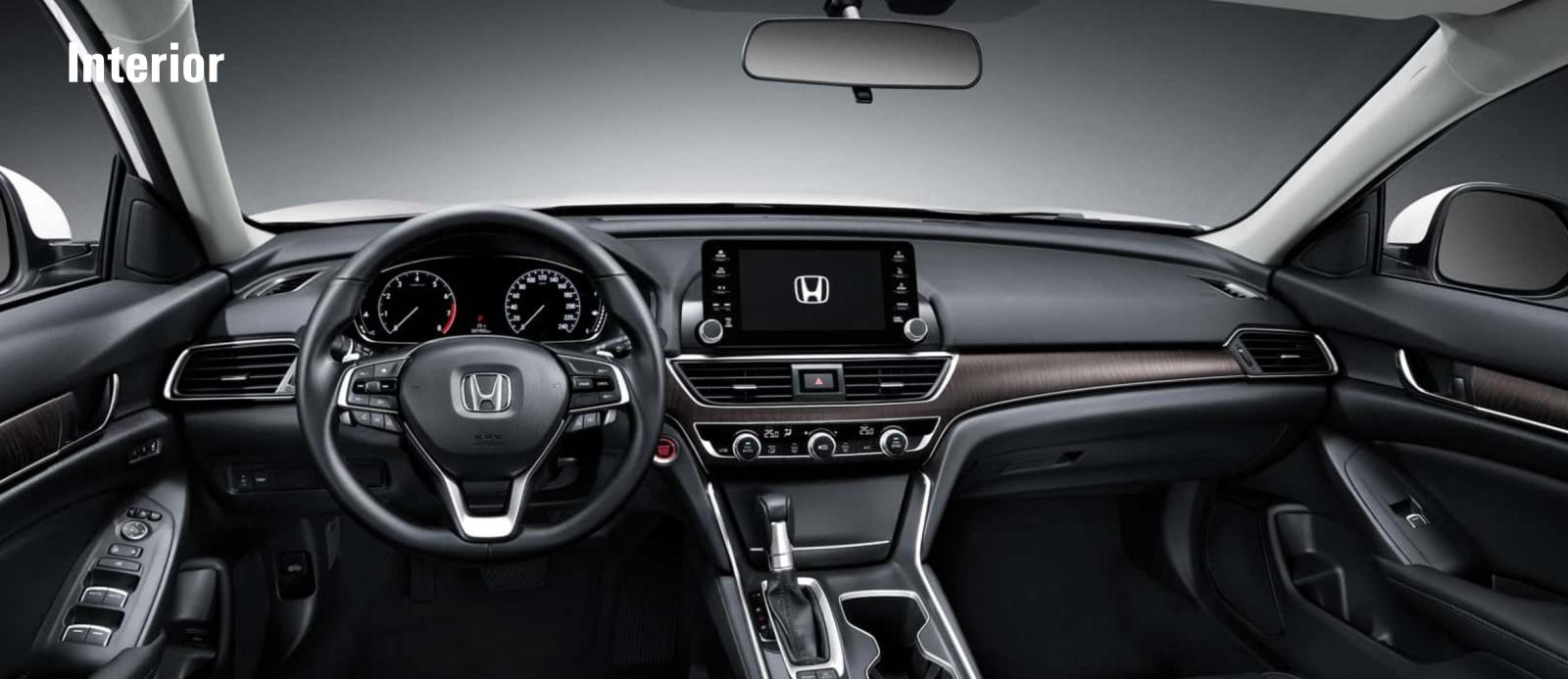 Toyota Camry vs Honda Accord – Engine Performance
Since both the Toyota Camry and Honda Accord weigh a bit more than the other similar sedans in the segment, both sedan cars come with grunty engines. The Toyota-branded sedan is powered by a 2.5-liter 4-cyl DOHC gasoline engine that can produce a maximum power of 181 HP and 231 Nm of peak torque. Power is delivered to the rear wheels via a 6-speed automatic torque converter with paddle shifter. For the Accord, the Honda sedan derives the power from a 1.5-liter turbocharged I-VTEC gasoline engine that is capable of generating 187 HP and 260 Nm of torque. Power is sent to the front wheels via a CVT unit.
Toyota Camry vs Honda Accord – Safety
When it comes to safety, both the Toyota Camry vs Honda Accord come equipped with ABS and EBD, ISOFIX child seat mounts, hill-start assist, speed-sensing door locks, rear parking camera and sensors, and traction control in the standard version.
Toyota's offering seems to triumph over the Accord this time around with seven airbags and a TPMS. The Honda Accord has four airbags and misses out on a tire pressure monitoring system.
Toyota Camry vs Honda Accord – Colour Options
The Toyota Camry is available in three different shades including Meta Stream Metallic, Platinum White Pearl Mica and Attitude Black Mica. The Honda Accord is also available Crystal Black Pearl, Modern Steel Metallic and Platinum White Pearl.
Toyota Camry vs Honda Accord – Price in Philippines
If you are looking for the Toyota Camry price Philippines and Honda Accord Price Philippines, check out the details here: 
| | | | |
| --- | --- | --- | --- |
| Toyota Camry  | Price | Honda Accord  | Price |
| Toyota Camry 2.5 HEV | 2,335,000 | Honda Accord 1.5 EL Turbo CVT | P 2,350,000 |
Conclusion
Comparing the Honda Accord vs Toyota Camry, the former offers more tech than the later counterpart. It is better-equipped with a lot of driver-assist features but more in-car convenience also means a heavier price tag. Also, it's worth noting that the Toyota Camry is loaded with more safety kits. The Honda Accord is a bit more powerful than the Toyota Camry while it's a bit lighter in weight, meaning the Accord is more agile when it comes to the drive.
So, if safety is your top priority, the Toyota Camry should be worth your deeper consideration. If you are in the market for an agile and hi-tech mid-size sedan, think about the Honda Accord.
Philcarpirce hopes that this comparison provides necessary information of Toyota Camry and Honda Accord that you are looking for. For more car comparisons, you can check out our category Car Comparisons!
View other car comparison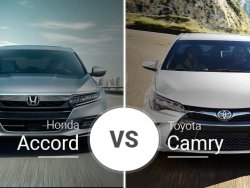 Jun 10, 2022
Are you wondering whether to purchase a new car and looking for a comparison between Honda Accord vs Toyota Camry? Read on to find their huge differences!