Nissan X-Trail 2023 Launched With Fuel-efficient e-Power Engine
Updated Sep 21, 2022
The 4th generation Nissan X-Trail was launched in Europe with the highlight of the e-Power transmission system to help save more fuel, along with many leading advanced equipment in the segment, attracting the attention of customers. mass media and consumers. Nissan X-Trail 2023 promises to launch in the Philippines market soon and become one of the best-selling cars.
Nissan X-Trail 2023 Engine and Operation
Previously, the new generation of Nissan X-Trail was launched in the US (under the name Nissan Rogue), China and Japan. The model is distributed with 2 engine versions, mild-hybrid and e-Power. In particular, the standard version of the Nissan X-Trail is equipped with a 1.5L turbocharged petrol engine combined with mild-hybrid technology. The engine produces a maximum capacity of 161 hp and a maximum torque of 300 Nm, combined with an Xtronic CVT gearbox. The X-Trail mild-hybrid is capable of accelerating from 0-100 km/h in 9.6 seconds, before reaching a maximum speed of 200 km/h.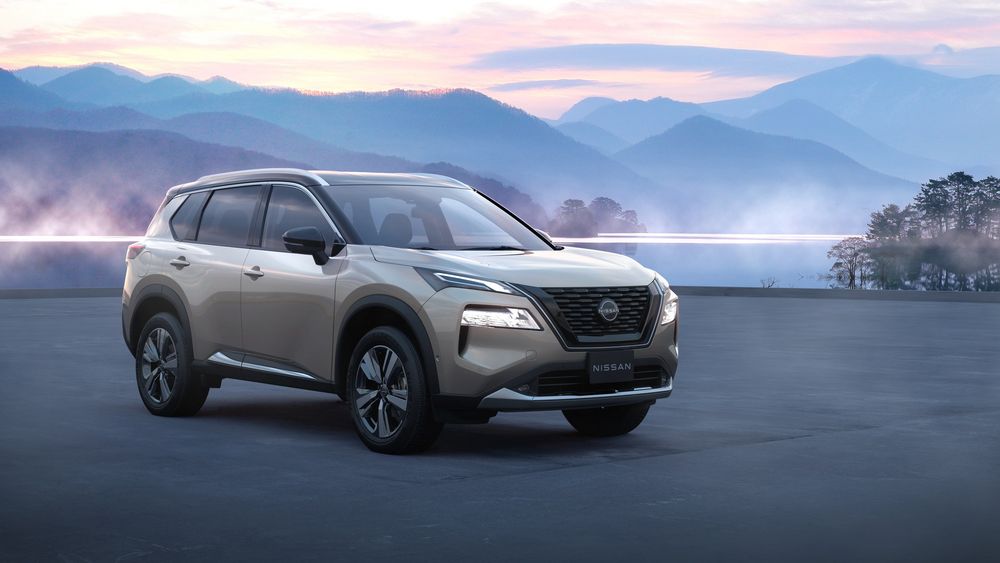 The car is capable of accelerating from 0 - 100 km/h in 7 - 9.6 seconds depending on the version. The maximum speed of the car is also worth noting when it can reach 170 - 200 km/h. The special thing is that the e-Power version accelerates faster than the turbocharged 1.5L engine. In addition, Nissan X-Trail e-Power is also equipped with a regenerative braking system to support battery charging and e-Pedal pedal driving mode.
2023 Nissan X-Trail Fuel Consumption
The new Nissan X-Trail version 1 standard bridge uses an e-Power engine with fuel consumption from 5.8 - 5.9 liters/100 km. The e-Power 2 bridge version consumes 6.3 - 6.5 liters of fuel per 100 km. Meanwhile, the 1.5L turbocharged engine version consumes about 7.1 - 7.4 liters/100 km.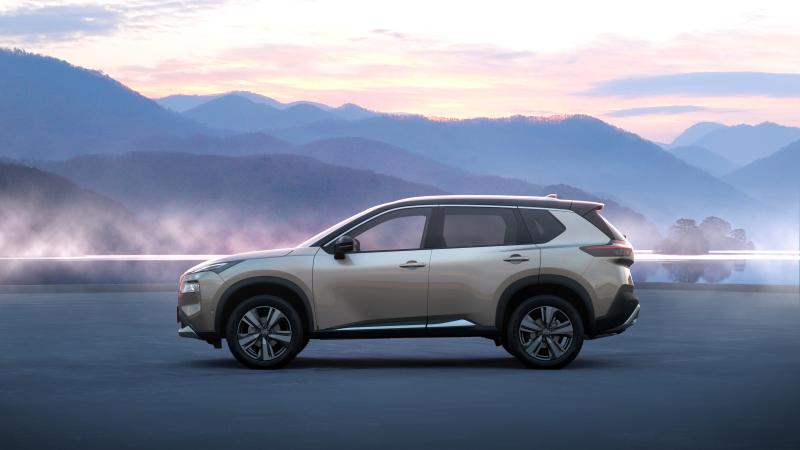 Nissan X-Trail 2023 Exterior
It possesses a design that brings many improvements compared to its predecessor. Depending on the version, the all new Nissan X-Trail 2023 has a different design of 19-inch wheels, a sporty black painted rearview mirror.

The most prominent is the front end with a stylized V-Motion grille and a separate headlight system.

On the side, Nissan X-Trail e-Power uses 19-inch alloy wheels, 5-spoke design with 2-tone paint.

The strong and powerful design LED taillights are the highlight at the rear of the car.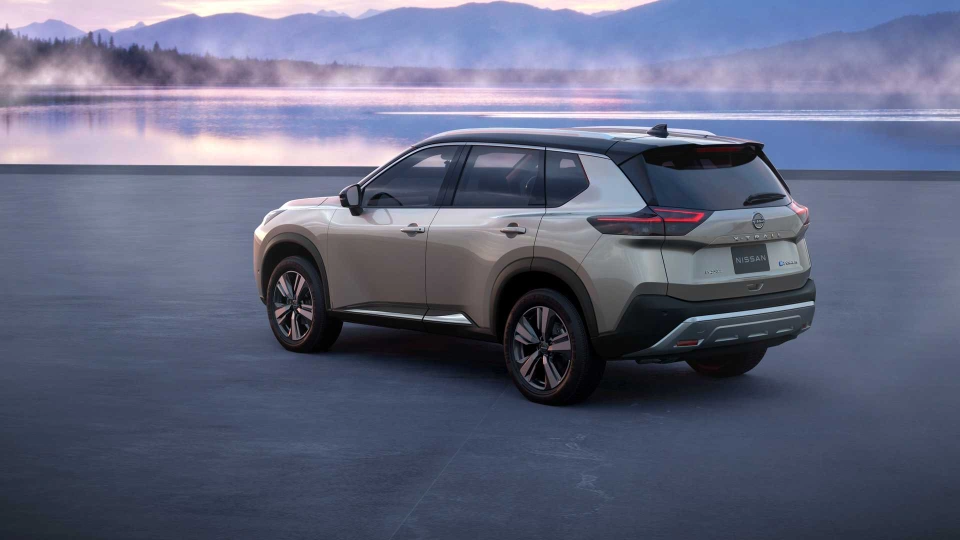 2023 Nissan X-Trail Interior
This year's X-Trail owns 3 rows of seats with a luggage capacity of 585 liters. The interior is equipped with a 12.3-inch touchscreen infotainment screen combined with a 12.3-inch digital gauge cluster and a 10.8-inch HUD screen.

Highlights on the car include a premium Bose sound system, a 100V AC power outlet with a maximum capacity of 1,500 W and a variety of upholstery material options (Nappa leather, Tailor Fit and waterproof Cell-Cloth materials).

X-Trail 2023 is equipped with Nissan Safety Assist 360 system including 360-degree camera, radar and ultrasonic sensor to monitor surrounding vehicles. With the ProPILOT semi-autonomous driving assistance system, the vehicle can automatically keep its distance from the direction ahead, keep the lane, and increase/decelerate when approaching corners without driver intervention.

In addition, the car is also equipped with ProPILOT's semi-autonomous driving assistance features.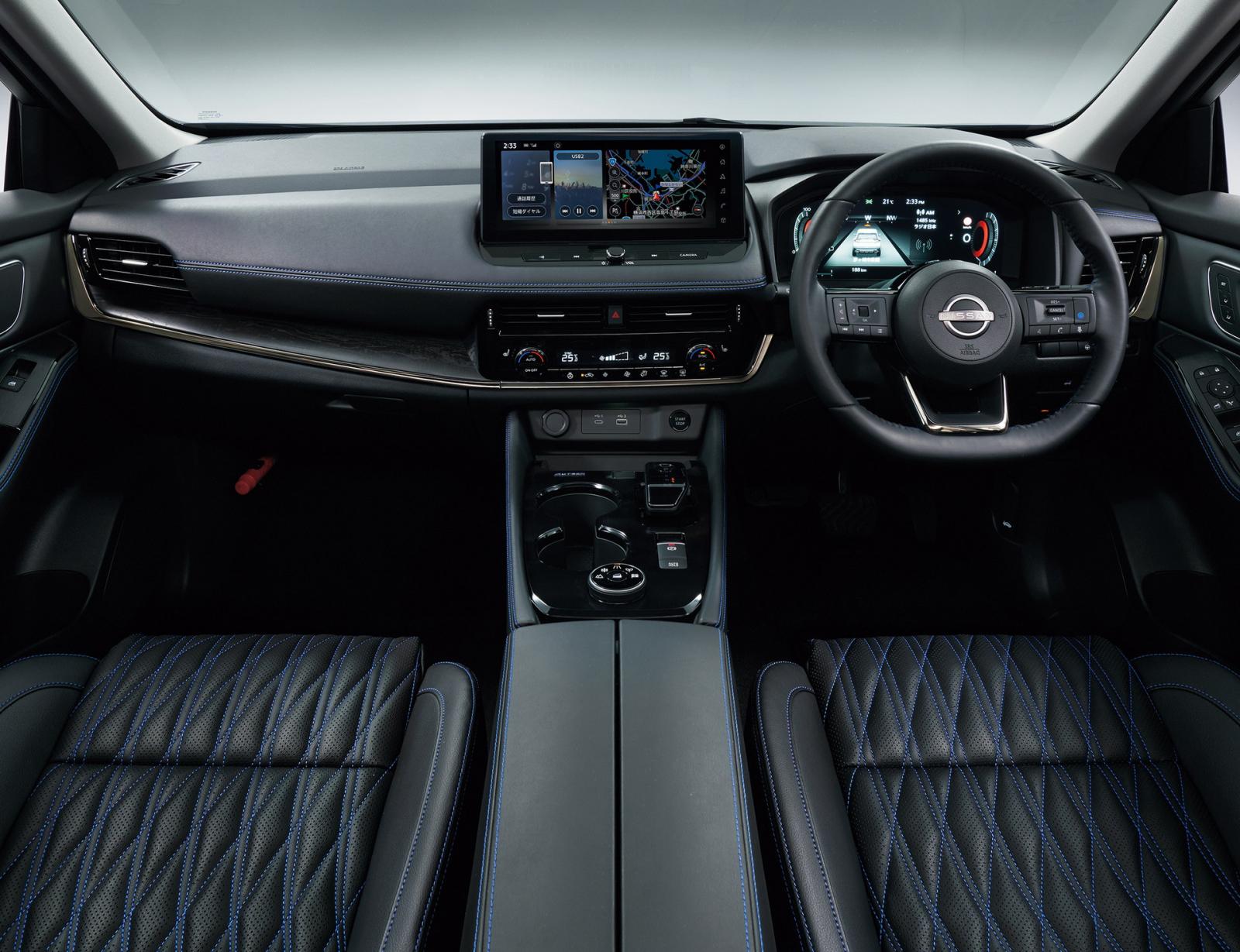 Nissan X-Trail 2023 Price
The first 2023 model of X-trail will go on sale in Europe this fall. Its prices range from £32,000 - £42,000 (equivalent to P2.1-2.76 million). In addition, it is expected to appeared in the Filipino market soon. However, nothing is certain.
>>> For more: Car News
Conclusion
In the European market, the Nissan X-Trail 2023 directly competes with competitors in the crossover segment, such as Toyota RAV4, Subaru Forester, Volkswagen Tiguan Allspace, Skoda Kodiaq and Peugeot 5008.
The 4th generation X-Trail was launched by Nissan with the highlight of the e-Power hybrid powertrain to help save fuel, along with many advanced equipment in the segment. This new car is expected to be brought to the Philippines soon, adding more options for Filipino customers in the context of high gas prices.
Thanks for reading on Philcarprice.