Ford Mustang Review - Ford's Historic Mark
Updated May 05, 2022
The Ford Mustang is a classic muscle car that has been around for years, but it has lately undergone a thorough redesign that has converted it into a more powerful and modern vehicle. The Ford Mustang 2022 will have some incredible new features that will please enthusiasts of this legendary muscle car. 
Let's take a deeper look at it in the Ford Mustang review.
Overview
Ford Mustang is a legendary brand name for the company. The Mustang was a significant bet for Ford when it was first presented in the United States on April 17, 1964, since the business was seeking a new sector of sports vehicles that were tiny and less expensive than muscle cars.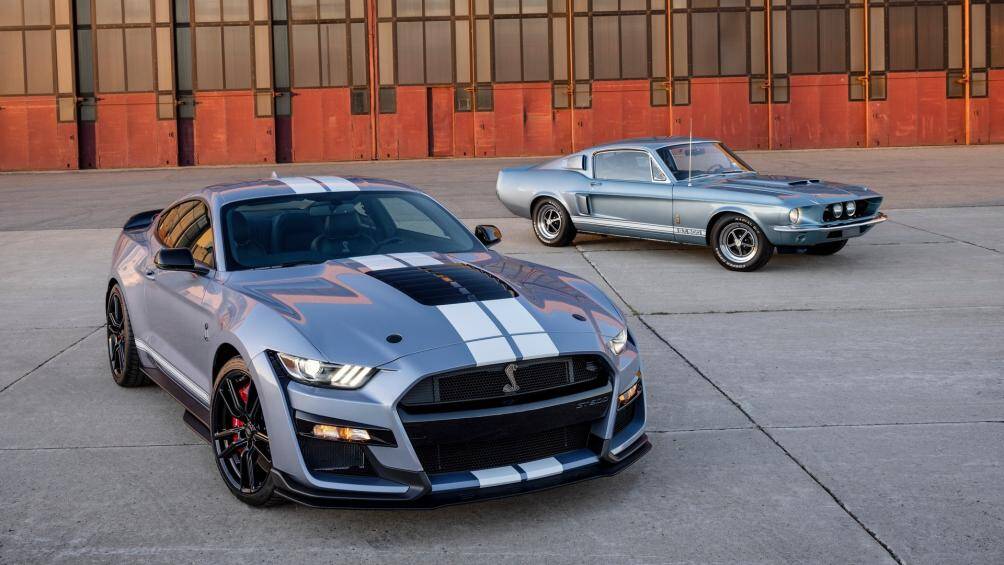 Ford Mustang 2022
If Ford fails with the Mustang, it will lose tens of millions of dollars (at the pace of the 1960s) and will very certainly lose to archrival General Motors. However, they were successful, and the rest is history.
Ford Mustang Price
The Mustang model that will arrive in 2022 is much more than the sum of the changes mentioned above. The power is not only indicated by much better acceleration but also by better efficiency. The price will be like as below:
Ford Mustang Specs
Ford Mustang review
Ford Mustang: Exterior
Sports cars must have an eye-catching and unique look, and the Ford Mustang possesses both of these characteristics in spades. 
The automobile sports a new headlamp cluster with exceptionally striking effects, a front bumper with many geometric cuts, and a bigger grille to give the car a robust look. Furthermore, the car's fog lights and turn signals are merged into a strip of lights for added neatness.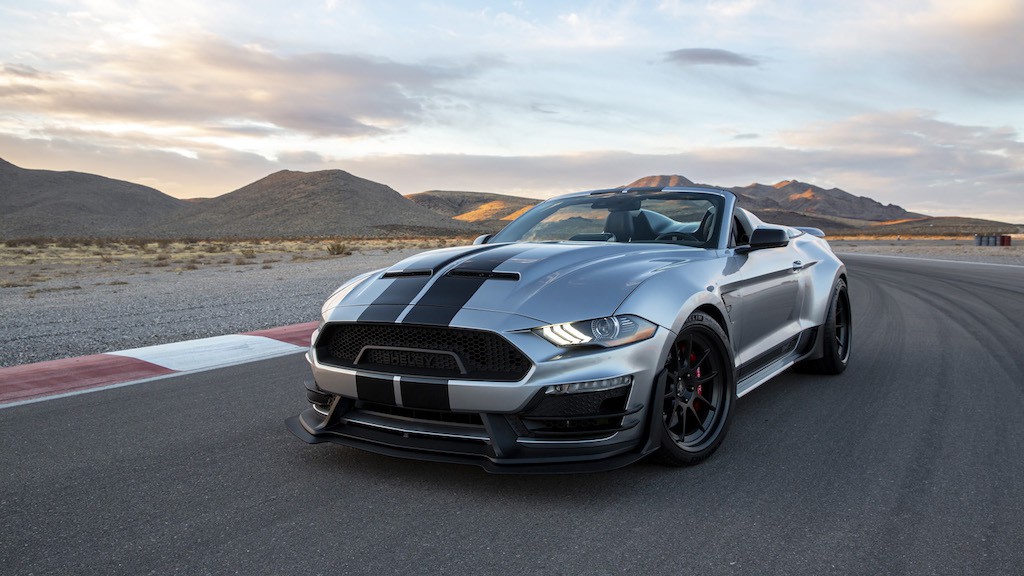 Ford Mustang 2022 Exterior
The body and tail of the automobile haven't altered much from the previous iteration. If you don't look closely, you won't notice the C-shaped LED taillights are slightly stylized. The hood is flatter to increase the driver's view. 
Furthermore, the previous generation's straight line in the body has been bent, and the new rear bumper is fitted with a diffuser to aid boost aerodynamics.
Ford Mustang: Interior
The Ford Mustang Interior Design makes extensive use of circular curves, and the dashboard sticks out with many glossy aluminum panels.
Cabin compartment with a mild and delicate illumination, sumptuous feel with eye-catching and one-of-a-kind elements.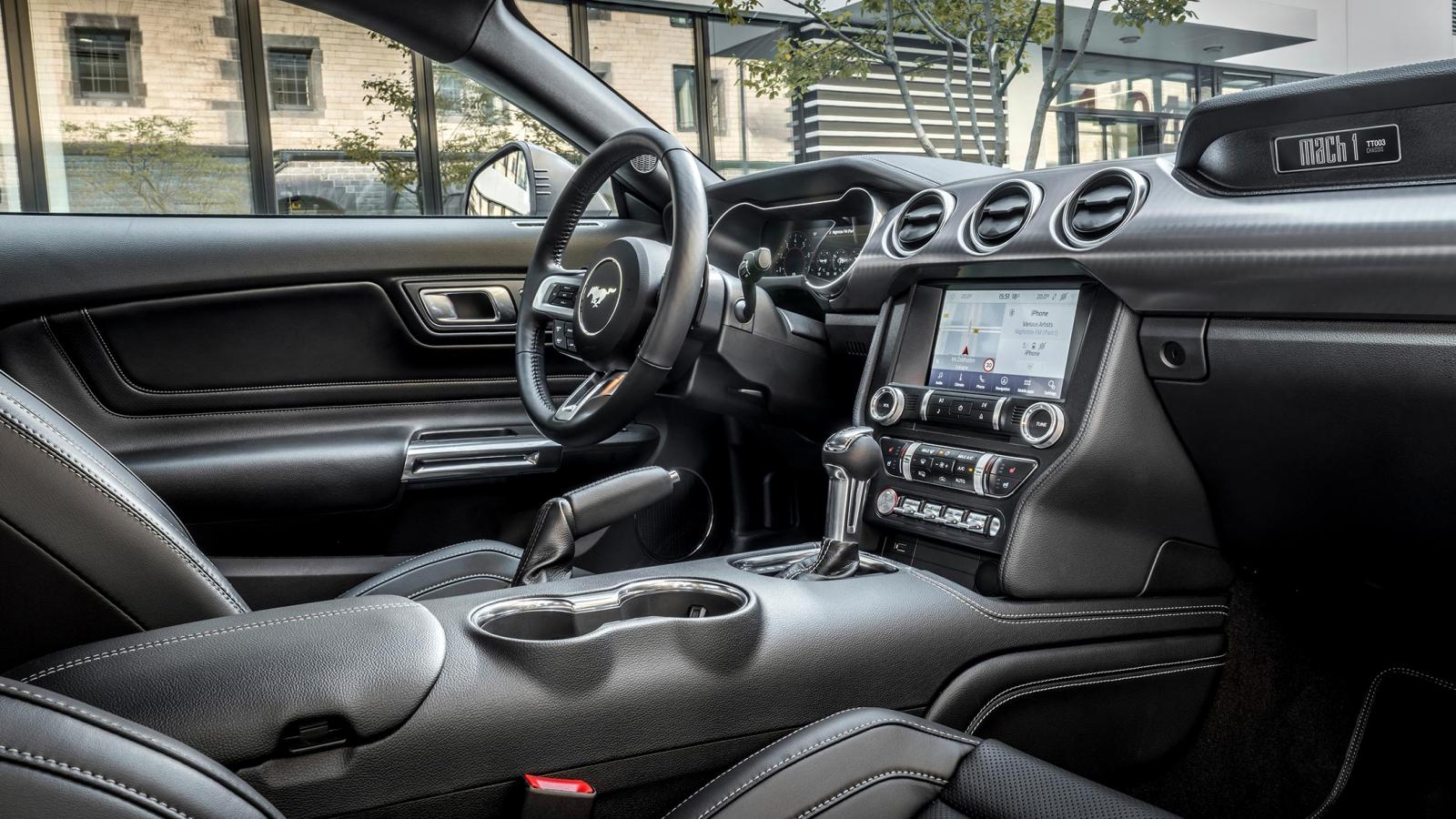 Ford Mustang 2022: Interior
The ideal design allows the 2022 Ford Mustang to minimize noise significantly better than the previous model. 
The space will be filled by a 9-speaker Sound System (or a 12-speaker Shaker sound system, depending on the version) with satellite radio and the Sync 3 entertainment system (including an 8-inch touch screen and voice commands), as well as the navigation system and Track Apps, providing passengers with a variety of enjoyable experiences.
Ford Mustang: Engine/Performance
So, are Ford Mustang reliable? Then you can rest assured in this popular American muscle car. 
The Ford Mustang 2022 is available with all three engine options, rear-wheel drive, a 6-speed manual or 6-speed automatic gearbox with paddle shifters built into the steering wheel, and various driving modes.
Ford Mustang 2022 Engine
The Mustang GT's power originates from the 5.0L V8 "engine," which produces 435 Ford Mustang Horsepower and 542 Nm of torque. Mustang EcoBoost accelerates from 0 to 96 km/h in 5.9 seconds, whereas Mustang GTS jumps in 4.7 seconds. Ford Mustang top speed will be around 250 km/h.
Ford Mustang Review: Safety And Technology
The Ford Mustang 2022 comes standard with anti-lock braking, stability and traction control, a rearview camera, and full airbags. Despite the more powerful engine, Ford claims that enhanced aerodynamics paired with an all-new 10-speed gearbox allows the Mustang GT to be 6.5 percent more fuel-efficient than its predecessor.
In addition, customers may add adaptive cruise control with front collision warning and a blind-spot monitoring camera system with rear cross-traffic alert to the EcoBoost Premium and GT Premium to improve driving safety.
Ford Mustang - Opponents
The new Ford Mustang is still considered an attractive option in the segment, and it has enough ability to compete with rivals such as Chevrolet Camaro or Dodge Challenger. This trio is always brought to the table when it comes to outstanding American muscle cars (Muscle car / Pony car).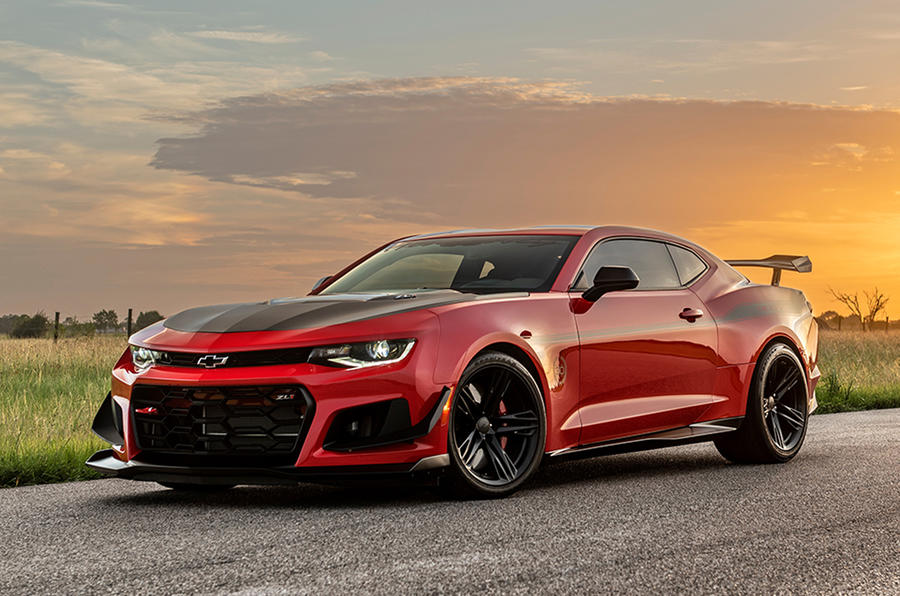 Chevrolet Camaro
However, for comparison, the hi-tech Mustang is more and much more modern than the other two competitors. 
Conclusion
Certainly, the new Ford Mustang model represents a giant step forward in the world of muscle vehicles. The car is equipped with innovative technologies to provide maximum comfort and convenience. At the same time, it is still a very agile machine that will attract fans worldwide.
We hope this article
Ford Mustang review
helpful to you.
Also, you may read our writing of any other model on Car Review to
get more thoughts on the subject. If you have any question, feel free to comment below or contact with Philcarprice.com!