Is the 2023 Hyundai Elantra fuel consumption impressive?
Updated Nov 08, 2022
In the 7th generation, Hyundai Elantra is comprehensively improved from appearance to interior and operating engine. So, will those improvements make the Hyundai Elantra 2023 more fuel-efficient than the old generation? Let's immediately discover the 2023 Hyundai Elantra fuel consumption in this article.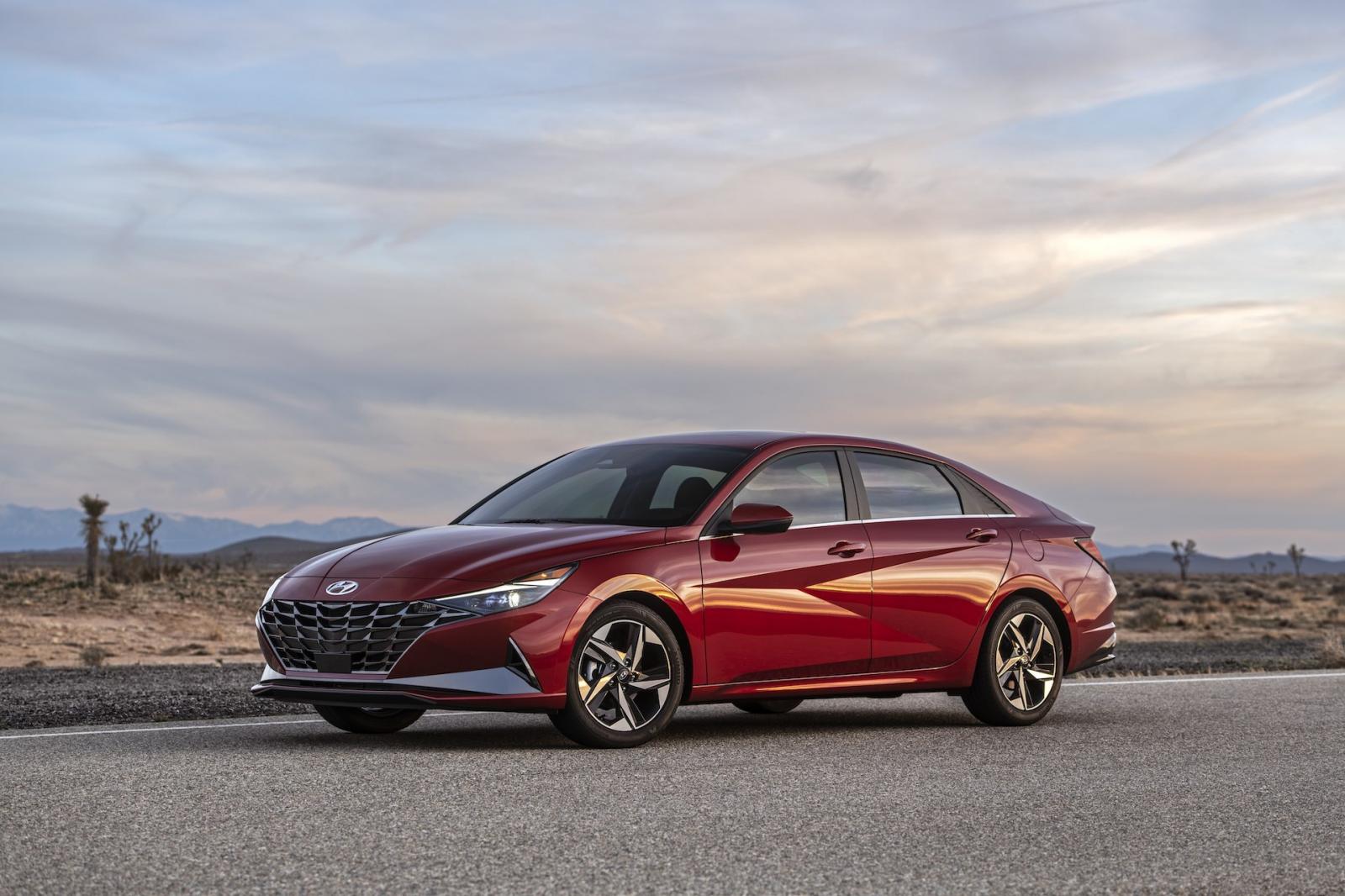 Is the fuel consumption of Hyundai Elantra 2023 impressive?
Hyundai Elantra 2023 Overview
First launched in 1990, up to now, Hyundai Elantra has gone through 6 generations and is currently in the completely new 7th generation. In the new generation, the Hyundai Elantra 2023 brings a lot of improvements in design, technology and performance compared to its predecessor. 
It is known that in the new position, Hyundai Elantra 2023 still offers 4 versions. The equipment of the 2023 version has been significantly improved. So is Hyundai fuel efficient?
Fuel consumption of Hyundai Elantra
As mentioned, the Hyundai Elantra 2023 is officially distributed in 4 versions including 1.6AT Standard, 1.6AT Special, 2.0AT Special and 1.6 Turbo (or N-Line version).
It is known that these 4 versions are equipped with different engine blocks. Accordingly, the performance and fuel consumption are not the same.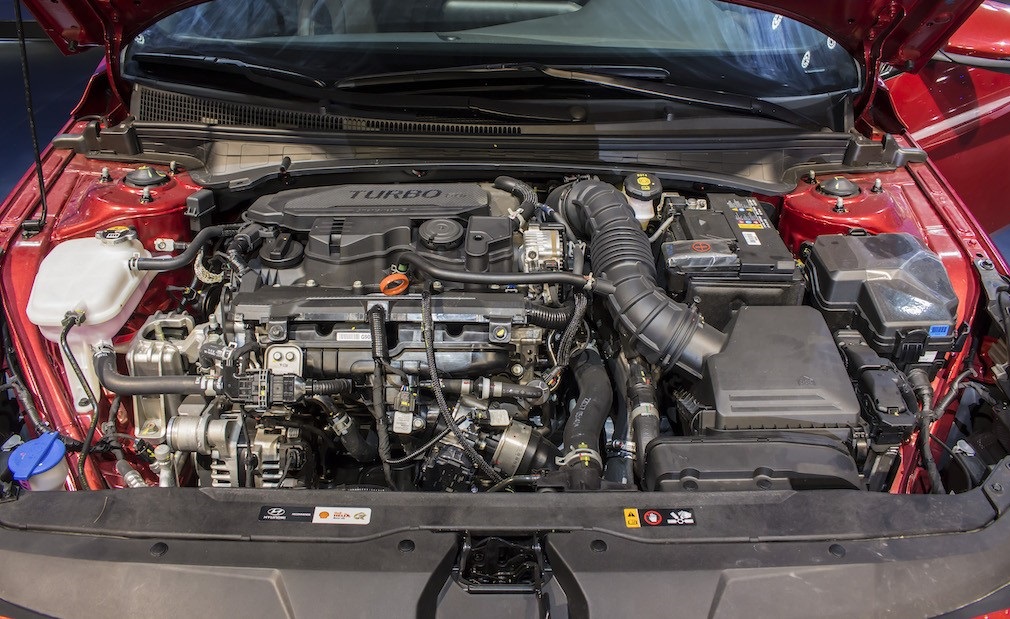 Hyundai Elantra 2023 offers 3 engine options
Specifically, 2 versions of Hyundai Elantra 2023, the standard 1.6AT and the special 1.6AT, are equipped with a 1.6L naturally aspirated engine with a capacity of 126 horsepower and maximum torque at 155. Nm.
Meanwhile, the special 2.0AT version is equipped with a 2.0L naturally aspirated engine. Thereby, for a capacity of 157 horsepower and torque of 192 Nm. Particularly, the high-performance N-line version uses a turbocharged petrol engine, with a capacity of 1.6L. As a result, the respective power is 201 hp and 265 Nm.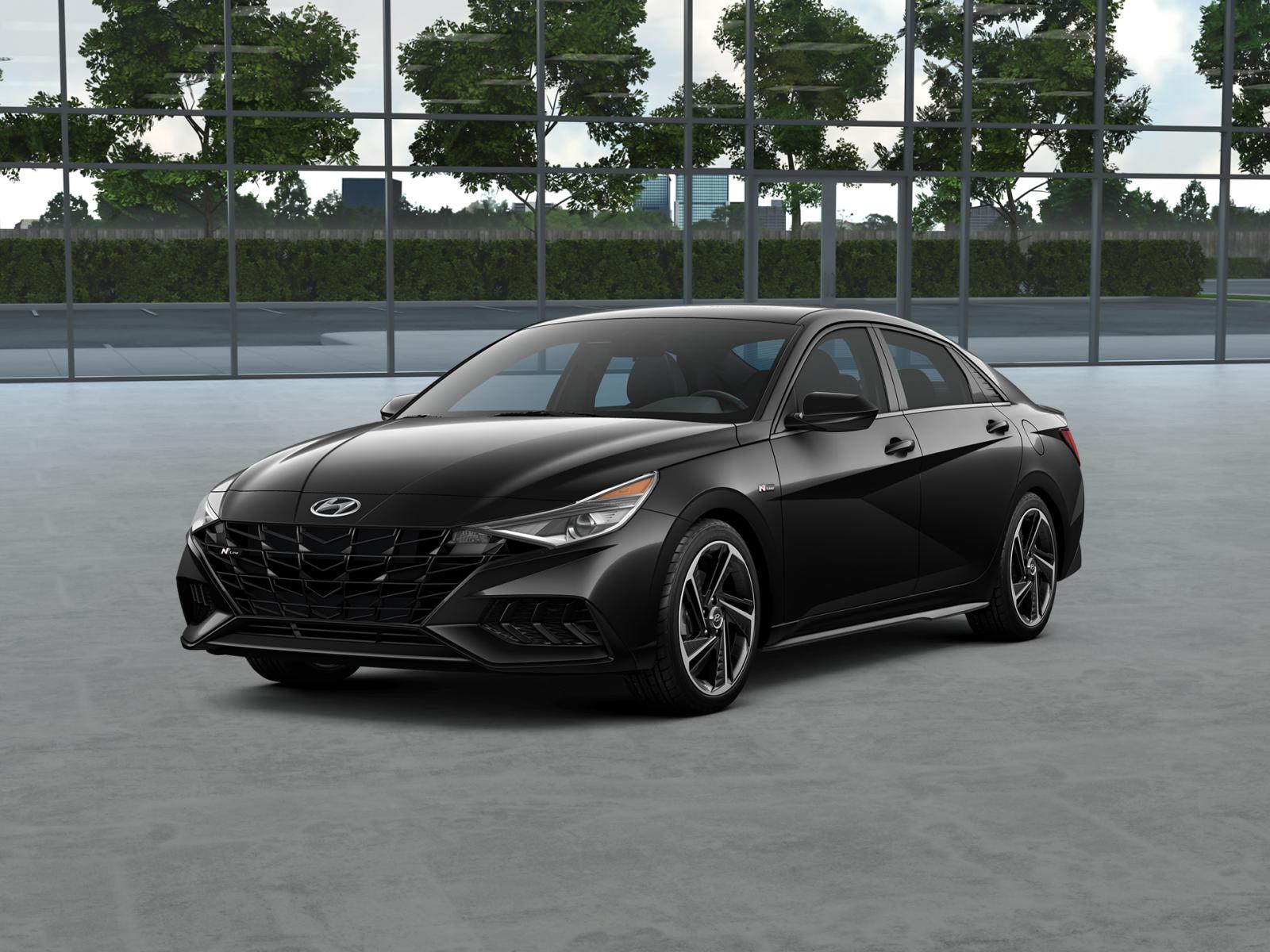 Using a Turbo engine helps the N-Line version to save more fuel
With the use of different engine blocks, the fuel consumption of the 2023 Hyundai Elantra versions also has a difference. Specifically, in operating conditions in urban, non-urban and mixed roads, the Hyundai Elantra fuel consumption km/l will be:
Standard 1.6AT: 9.5/ 5.6/7.0 liters/100km

Premium 1.6AT: 9.5/ 5.6/7.0 liters/100km

2.0AT: 10/5.63/ 7.0 liters/100km

1.6AT N-line: 7.72 / 4.76 / 5.83 liters / 100km.
​>> Read more: Hyundai car price list.
Compare fuel consumption of Hyundai Elantra 2023 and competitors
Hyundai Elantra 2023 is positioned in the C-class sedan segment, competing with many rivals such as Mazda 3, KIA K3, Toyota Corolla Altis or Honda Civic. So how is the fuel consumption of these cars?
Toyota Corolla Altis: 4.3 – 9.4/ 4.6 – 5.6/ 4.5 – 6.8 liters/100km

KIA K3: 9.2 – 9.3/ 5.27 – 5.4/ 6.8 – 6.86 liters/100km

Honda Civic: 8.03 – 8.83/4.8 – 5.26/5.98 – 6.52 liters/100km

Hyundai Elantra: 8.8 – 10 / 5.9 – 6.4 / 6.9 – 7.7 liters / 100km.
Compared to competitors, the Hyundai Elantra average fuel consumption is similar to KIA K3, but significantly higher than Toyota Corolla Altis or Honda Civic. As for the Corolla Altis, it is not too difficult to understand when this model is equipped with a hybrid engine block to help reduce fuel consumption optimally. But anyway, the ability of the Hyundai Elantra 2023 fuel economy is still very impressive. 
Conclusion
With the ability to save fuel, this C-class sedan increases the pressure on rival segments. Hyundai Elantra will be the choice of many customers. Hope you will enjoy more and more car reviews on our website.
Stay tuned with Philcarprice.com for more information about cars in the Philippines!
View other reviews