Hyundai H-100 Review - Is It Car A Good Investment?
Updated Jul 07, 2022
Hyundai H-100 2023 is one of Hyundai's most well-known commercial versions this year. Many people state that it is worth buying this car for business purposes. 
You haven't had as much information about this version as you want. Don't worry! In this article, we will give you a detailed Hyundai H-100 Review, and it will be helpful for you. Let's get started!  
Hyundai H-100 Overview
Before reviewing this Hyundai H-100, we will show you some general information and specifications.
Overview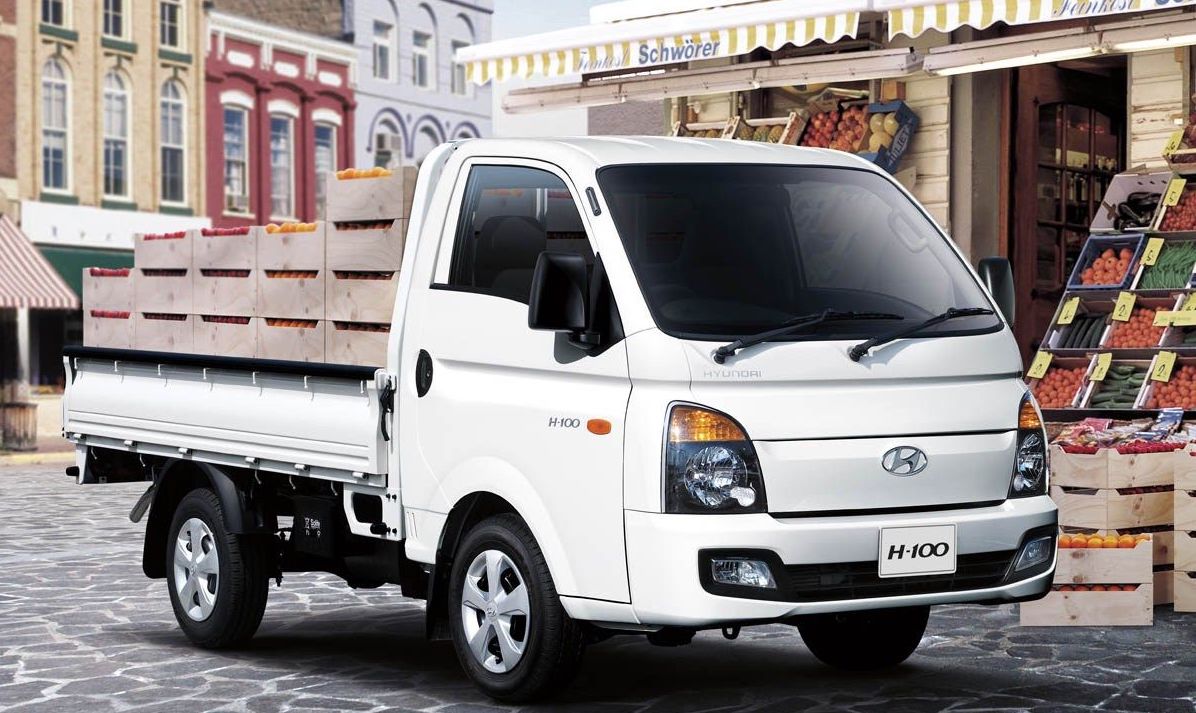 The Hyundai H-100 is the latest vehicle in the commercial truck section. Hyundai H-100 Engine is made to handle a high payload and still be ideal for carrying passengers or heavy goods on rough terrain. 
It may resemble a car, but it also has many features that help it outdrive its competitors from other companies that only focus on heavier vehicles.
Compact, powerful, and functional, the Hyundai H-100 Philippines purposely aims to stand apart from traditional small commercial vehicles. Its fresh look results from its versatile frame, perfect for work around town, both on-land and even off-road, with the capability to carry a load of up to 1 ton.
Hyundai H-100 Review 
Let's find out why business people should own a Hyundai H-100 for their jobs. 
Interior
In terms of the Hyundai H-100 interior, the recently designed H-100 has a simple yet surprising layout. Few commercial vans of this kind feature a similar spacious front cabin to the H-100, an extra seat, and shoulder space, organized storage compartments, and cup or sunglasses holders. 
The H-100 cab is powerful, practical, and, most of all, comfortable.
Exterior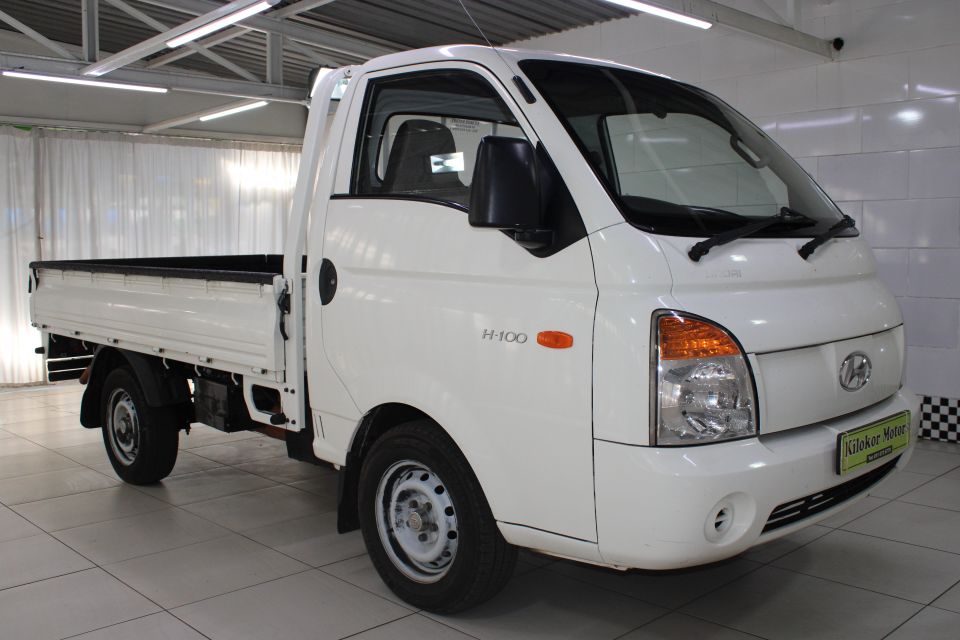 Coming in at more than four meters long and two meters wide, the H-100 features an aerodynamic body that's rounded at its corners but relatively squared off at the front. 
One of the vehicle's defining styling accents is a set of sealed-beam headlights and along with a character line spanning its hood are present on all models in the H-100 range.
Hyundai put lights in the rear part of the H-100, which has many different cooling fans inside, which helps disperse a lot of heat. The 15-inch wheels on it are very low in weight. 
It has 185 mm tires, and they're special ones that absorb vibration from the road when you drive on rough roads. 
Safety and Technology
The Hyundai H-100 pickup truck is a reliable vehicle and is equipped with the essentials for smooth on-road and off-road operation. Entune - premium audio entertainment services are available as optional equipment. 
Each H-100 can be fitted with a radio, USB, auxiliary inputs, and Bluetooth connectivity capability. Hyundai offers the 2014 H-100 in two different vehicle configurations to meet the needs of some customers. 
The new double cab configuration features larger rear doors and a wide side opening to allow entry into the passenger cabin from either side of the vehicle.
In terms of safety features, the H-100 isn't the most technologically advanced vehicle made by Hyundai, but even so, Hyundai designed the H-100 with safety in mind. 
When moving with a heavy load, the safety features of the Hyundai H-100 are still enough to keep both passengers and cargo safe and secure.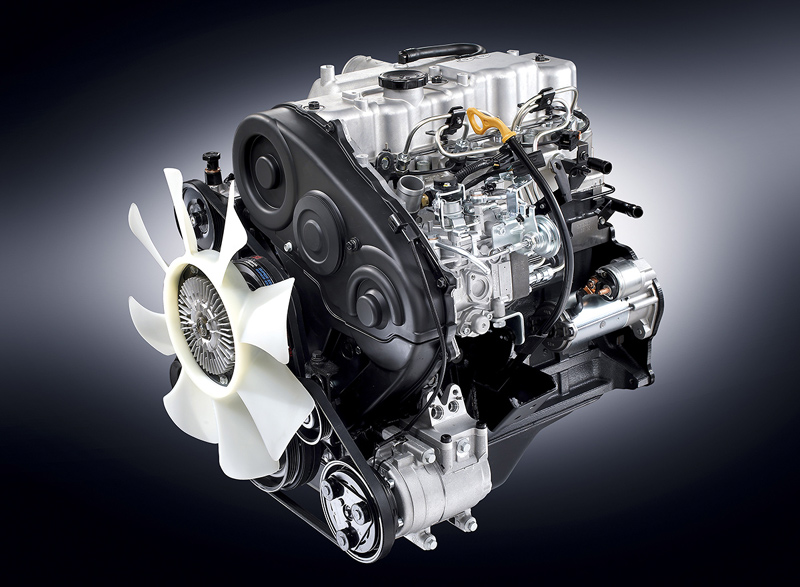 Hyundai H-100 Pros and Cons
You can easily feel some outstanding benefits of this car if you own one. 
The H-100 can transport over a tonne worth of cargo, which means that it can easily handle any shipment you have in mind. As its length measures almost five meters with a long wheelbase of three meters, there will be plenty of room for transporting things.
The plane's ground clearance sits at about 185mm, so should the H-100 need to brave rougher terrain, this will ensure a smoother journey over rutted or bumpy roads.
Moreover, the H-100 is not a luxury vehicle, but the air conditioning was considered, and you can expect to have it when you buy your shuttle bus. It is included with all Hold's cabins, which not all variants come equipped with.
Although there are many benefits you can take when having a Hyundai H-100, this car still contains some little disadvantages. 
An outdated body is one of the most outstanding pros. Although having a high cabin may lessen the impact of a frontal collision, this is not the case in high-speed rear collisions. Since the car was first made, many safety standards have been created: These include the LSPV (Lower Side Protection) to protect passengers during accidents.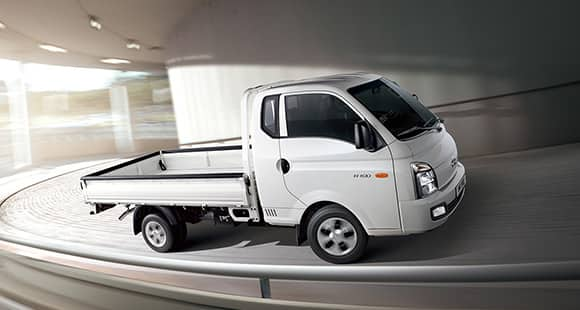 Conclusion
That's all about the Hyundai H-100 Review. This van is one of the best choices for tracking and carrying goods. 
If you need further information about this kind of transport from Hyundai, don't hesitate to contact us - Car Price Philippines. We are always willing to support you!
View other reviews