Hyundai H-100 Specs - All Details You Should Know
Updated Jul 07, 2022
Due to the increasing demand in the truck market, the South Korean automotive manufacturer has launched its Hyundai H100 van.
Packed with leading-edge technologies, the H-100 is a versatile light truck that provides maximum performance and cost-effectiveness to your businesses. 
Keep reading this post to learn more about Hyundai H100 specs in the Philippines!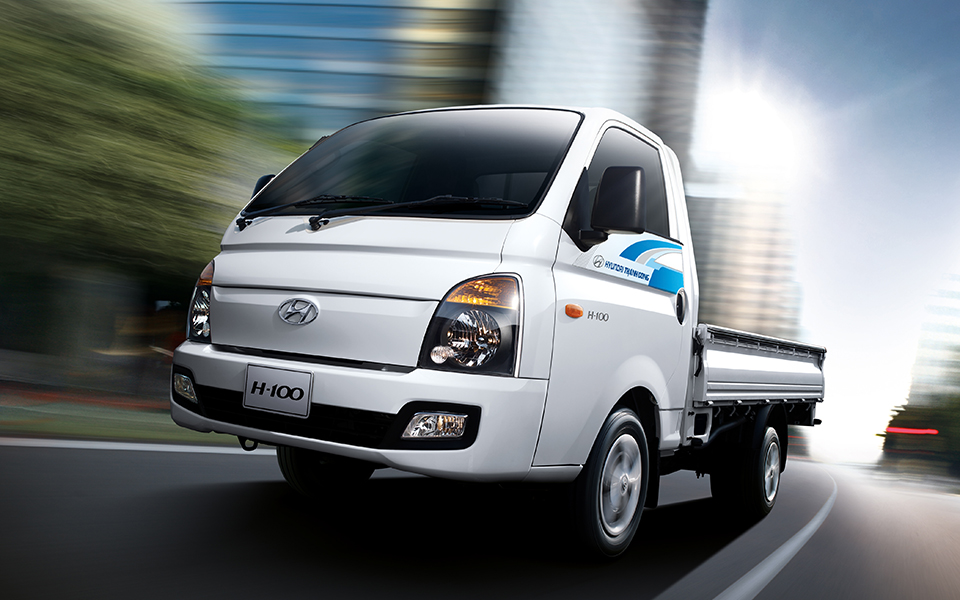 H100- a light truck that helps you serve your business needs easily
2023 Hyundai H-100 Specs
Hyundai H-100 Specs In Details
Exterior
The H-100 has a compact exterior design with overall dimensions (length x width x height) of 4,850x 1,740x 1,970mm, respectively, and a wheelbase of 2430 mm.
Thanks to the Hyundai H-100 dimensions, you can travel in narrow and crowded traffic conditions, thereby making the transportation of goods faster and easier.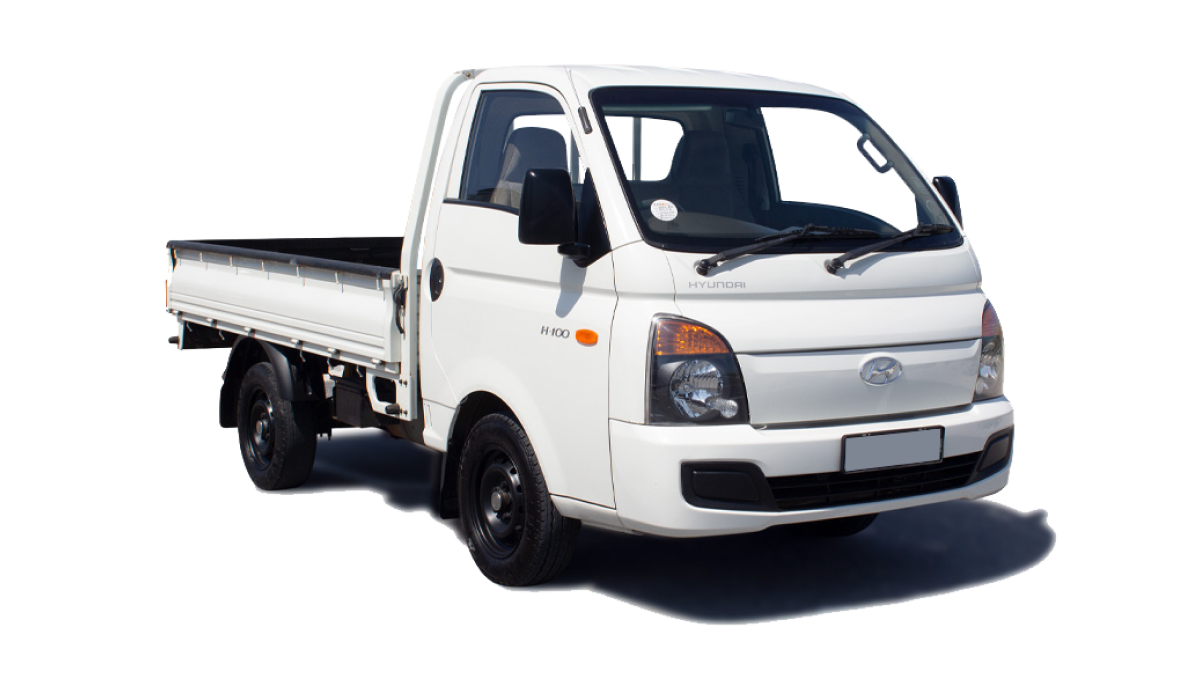 Currently, car dealers in the Philippines have launched the H100 in white variant. Its exterior coating is electrostatically painted with three layers: primer, electroplating paint, and glossy surface coating.
H100 owns a pair of dual headlights, which maximize the ability to illuminate all roads. The car is also equipped with a pair of front fog lights to support drivers to achieve a high level of visibility in bad weather.
Besides, a pair of side mirrors helps the drivers observe all blind angles on the road, improving the safe driving experience for the drivers.
Interior
Hyundai has created a spacious and comfortable interior design with full equipment and facilities like a travel car for H-100.
This light truck has comfortable seats with 3-point seat belts, increasing the owner's safety during the trip.
The power steering can adjust the steering angle to suit the drivers' body, giving them comfortable when operating. At the same time, the power-assisted steering wheel provides precise and safe steering.
The space inside the truck is equipped with a high-powered air conditioning system, power windows, a multi-function display dashboard, and an entertainment system that supports Radio/Bluetooth/USB, etc.Safety Feature
Although the H-100 is not equipped with the same high technology as other models, you can still rest assured about the safety features of this vehicle, including as follows.
Airbags for drivers and passengers

Children safety locks

Stability control system 

The efficient braking system, with 274 mm ventilated disc brakes

Engine check system

Seat belts

Crash sensor system
Hyundai H-100 FAQs
How Much Weight Can a Hyundai H-100 Carry?
Hyundai H-100 load capacity is 1,080kg. With a large load-carrying capacity, you can ensure the transportation of large-volume goods without spending much time and money.

Is Hyundai H-100 Reliable?
The answer is yes. When you buy the H-100, you get a 5-year warranty for 150,000 km from the manufacturer. In addition, your vehicle also receives an additional 2-year powertrain warranty for 50,000 km.
Conclusion
The H-100 is a powerful yet elegant light truck that creates a new image for Hyundai's truck lines.
With the Hyundai H-100 specs, we hope you can equip yourself with information about this vehicle to make the most selective choices.
This heavyweight partner will surely bring you full standard features, ready to serve your business in the future. Don't hesitate to experience it for once!
Thank you for supporting Phil Car Price! See you soon on our next post!
View other reviews