Hyundai Palisade Specs - Is It Worth The Cost?
Updated Jun 30, 2022
The Hyundai Palisade is a large SUV and the flagship car for Hyundai. The Hyundai Palisade was launched in 2002 and was a popular car then. But the Palisade has remained largely unchanged since. Hyundai has revealed the Palisade's successor, and it is scheduled to launch in 2023. This article looks at the Hyundai Palisade specs and sees what is new.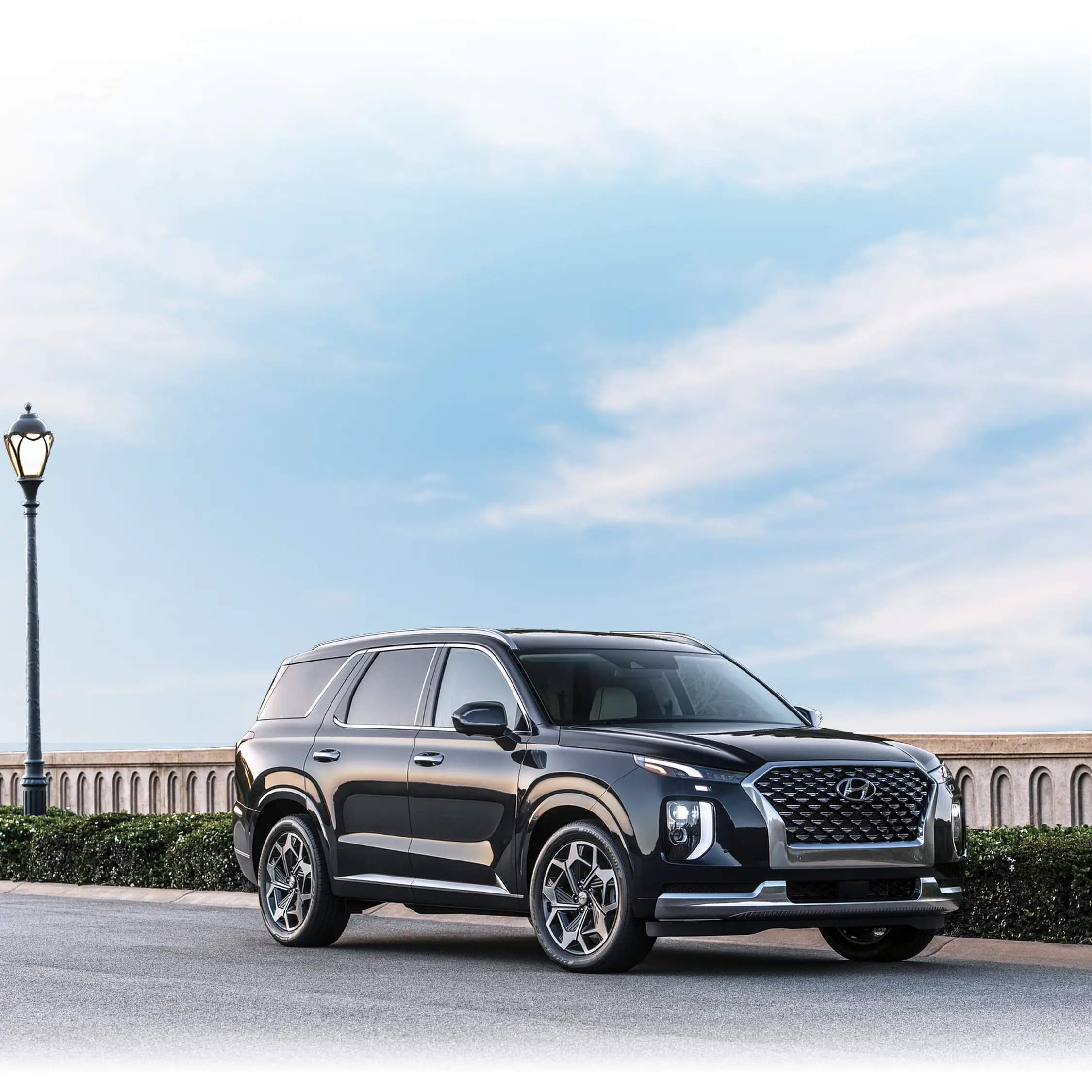 Hyundai Palisade Overview
The Palisade is Hyundai's most recent large executive SUV. The car combines the South Korean brand's Fluidic Sculpture design with a more traditional SUV shape. It boasts a much larger version of the automaker's Cascading Grille up front, giving it a stronger face, while curved flanks and a prominent character line give it an elegant appearance. The dashboard is comparable to those of German luxury SUVs on the inside.
A 2.2-liter oil-burning engine delivers 197 horsepower and 441Nm of torque in the new Palisade. All-wheel drive and eight-speed automatic transmission are standard on this vehicle.
The Palisade has nine airbags, Rear Cross-Traffic Collision Warning, and a Blind Spot Collision Warning.
Hyundai Palisade Specs
Dimension and Seat Capacity
The Hyundai Palisade dimensions are 4,980mm long, 1,975mm wide, and 1,750mm in height. It also has a wheelbase length of 2,900mm. Additionally, the Hyundai Palisade ground clearance is 200mm. This car is significantly enormous in size with a large wheelbase, adding to its stability. It also has a good amount of ground clearance, allowing for a pretty smooth ride over mud and pebbles. The car is an excellent pick for both travelers and adventurers.
In terms of seat capacity, the Hyundai Palisade 2023 Philippines is a three-row SUV that can comfortably accommodate seven seats with captain's chairs but only eight in its standard configuration.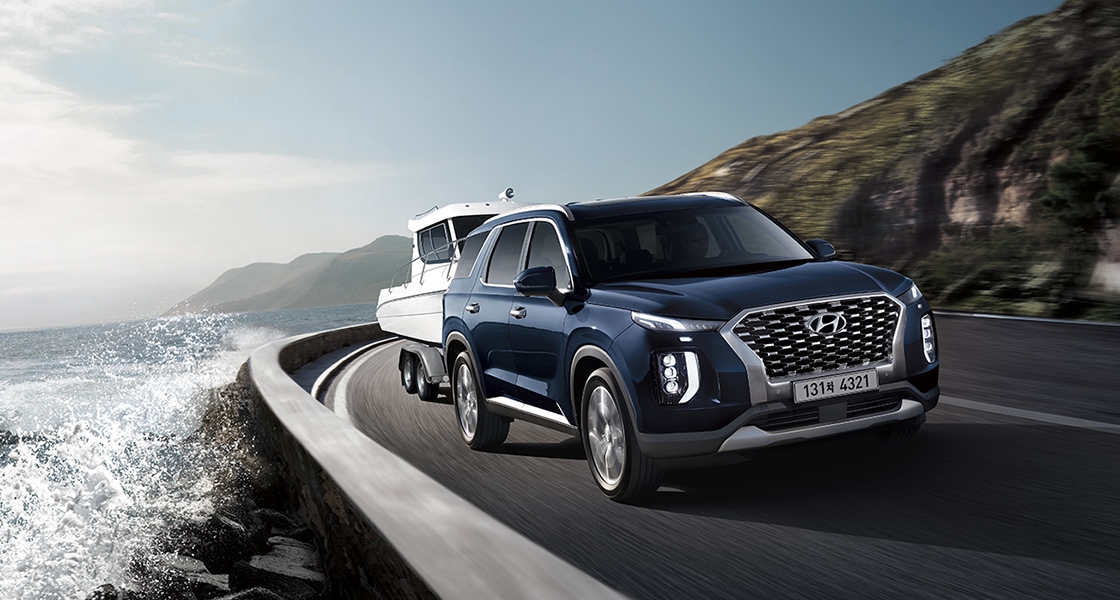 Engine
About Hyundai Palisade engine specs, the car has a powertrain approved for usage in the European Union. The vehicle's application of a diesel-based turbo engine produces 197 horsepower and 441 Nm of torque. The front axle of this Hyundai crossover is equipped with MacPherson struts, while the rear end is equipped with a multilink suspension system. 
Self-leveling shock absorbers are also included to increase occupant comfort by reducing noise and vibrations during your journeys. The Hyundai Palisade 2023 has disc brakes on all four wheels and manual steering control, though it also includes motorized power steering for increased convenience. 
When examining its MPG, the Hyundai Palisade fuel capacity (or Hyundai Palisade gas tank size) is about 71.17 liters, allowing it to travel over 643 km on a single tank. Also, the Hyundai Palisade fuel consumption is 24 kmpl.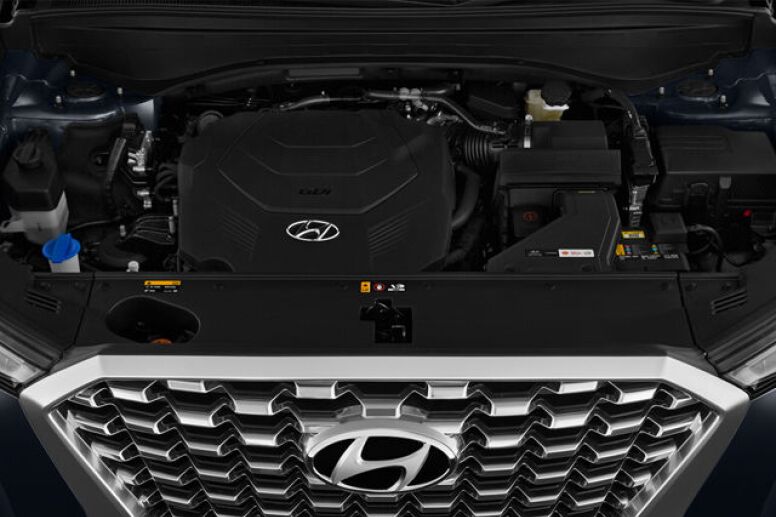 Transmission
The wheel drive is a petrol-powered vehicle with an automatic transmission system. The transmission is eight-speed. It is the type of transmission which distributes the torque to the wheel by using different gear ratios. 
Other Features
The Hyundai Palisade is equipped with cutting-edge technology. The infotainment system includes a Supervision 178mm TFT LCD gauge cluster with an electronic chromic mirror supporting the illumination, a trip computer, a center console bridge with a suede sun visor, etc. 
It features a 260mm audio display with Apple CarPlay and Android Auto, as well as Bluetooth connectivity. The Infinity Audio System provides the sound. This SUV has wireless and USB chargers, making it simple to charge mobile gadgets. A 312mm instrument cluster and a driver intercom system with a head-up display are additional novel features.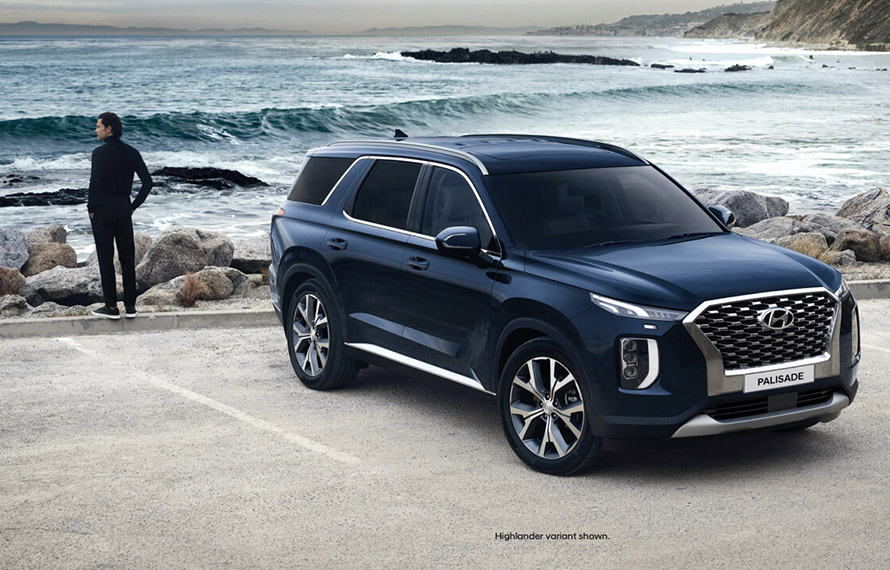 The Hyundai Palisade comes with an impressive 9 safety features including knee airbags for the driver and front, side, and curtain airbags for the entire cabin in case of a sudden collision. It also comes equipped with a parking assist for facilitating parallel parking and maneuverability, which will come in handy when towering SUVs surround your car on a busy road. 
All of these include ABS, EBD, and the like. The Korean crossover's impressive safety features are topped off with the addition of the Around-View Monitor, enabling blind spot detection - great when you find your vehicle wedged against a truck at a traffic signal!
Conclusion
We hope you have enjoyed our article on the ultimate guide to the Hyundai Palisade specs. We have tried to include as much information as possible to give you all the details you will need to make an informed decision when buying your next car. If you still have any questions or concerns, please leave us a comment. Thank you for reading on Philcarprice.com!
View other reviews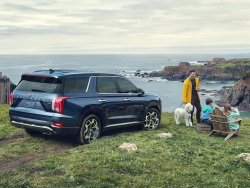 Automatic
SUV / Crossover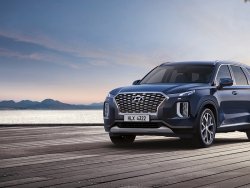 Automatic
SUV / Crossover