Hyundai Stargazer Dimensions: exterior, interior, engine
Updated Nov 18, 2022
Hyundai Stargazer is expected to be launched in the Philippines this year. One thing that is making car lovers curious is how the dimensions of Hyundai Stargazer will be. Is it good enough to become a typical face in Hyundai's lineup? Let's find out the answer right here.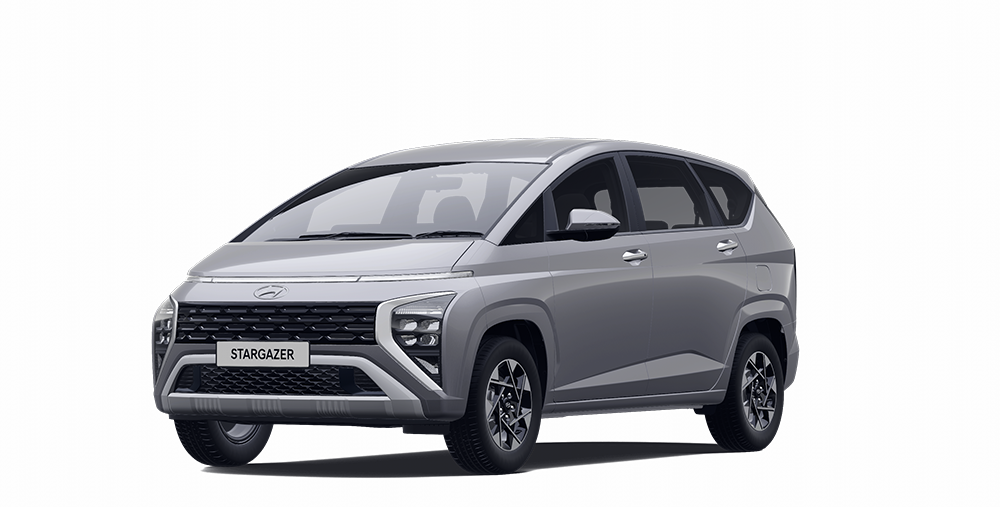 Hyundai Stargazer 2023 dimensions
2023 Hyundai Stargazer Dimensions: exterior
With design ideas from Staria 2023, 2023 Hyundai Stargazer dimensions of exterior has an enlarged grille, modern wave-shaped graphics. In particular, the LED strip running across the bonnet is an extremely fancy detail. The LED Projector headlight cluster is placed low, quite similar to the design of Xpander.
Seen from the side, the Hyundai Stargazer has many embossed veins. The bottom attracts attention with the 17-inch ball milled petal-shaped wheels. The rearview mirror is separate from the A-pillar, integrated with electric folding adjustment and LED turn signals.
Hyundai stargazer interior dimensions - Simple but comfortable design
Not having an ornate interior design like Santa Fe or Tucson, Hyundai Stargazer interior dimensions has a fairly simple but fully equipped cockpit. The car uses a 4-spoke steering wheel similar to the Tucson, integrated with many control keys. It is also equipped with an 8-inch central screen, supporting Apple CarPlay and Android Auto connection and seamlessly with a 3.5 - 4.2 inch LCD clock behind the steering wheel.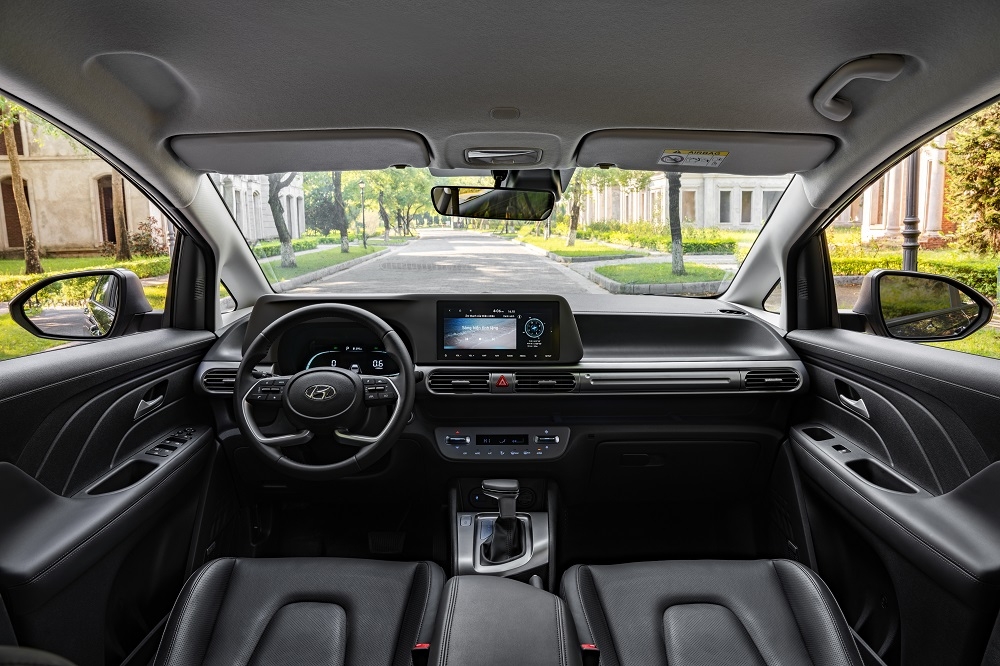 Hyundai Stargazer interior is simple but comfortable
Hyundai Stargazer back seat dimensions
Hyundai Stargazer back seat dimensions has 2 configuration options in the rear seats, including 2 single seats and 3 seats in the second row. The second row of seats is spacious, the third row also offers comfort, similar to other competitors like Xpander 2023 and Veloz 2023.
Other than that, while sitting as a guest on Stargazer, you can also enjoy incredible entertainment services. In addition to the 8-inch central screen, 3.5-4.2-inch LCD instrument cluster, other amenities on Hyundai Stargazer 2023 are: Automatic air conditioning, air-conditioning vents in the 2 rear seats, adjustable driver's seat power, USB charging port, wireless phone charger.
Engine of Hyundai Stargazer
In terms of power, Hyundai Stargazer 2023 uses the same 1.5L 4-cylinder engine with Creta, producing a maximum capacity of 114 horsepower and 144 Nm of torque. It offers a 6-speed manual gearbox / automatic CVT and front-wheel drive.
Safe Technology
Up to now, information about the safety equipment of Hyundai Stargazer 2023 is still quite meager, the Korean car company has not officially announced it. It is likely that the car is still equipped with basic safety features, even some high-end technology similar to other Hyundai models.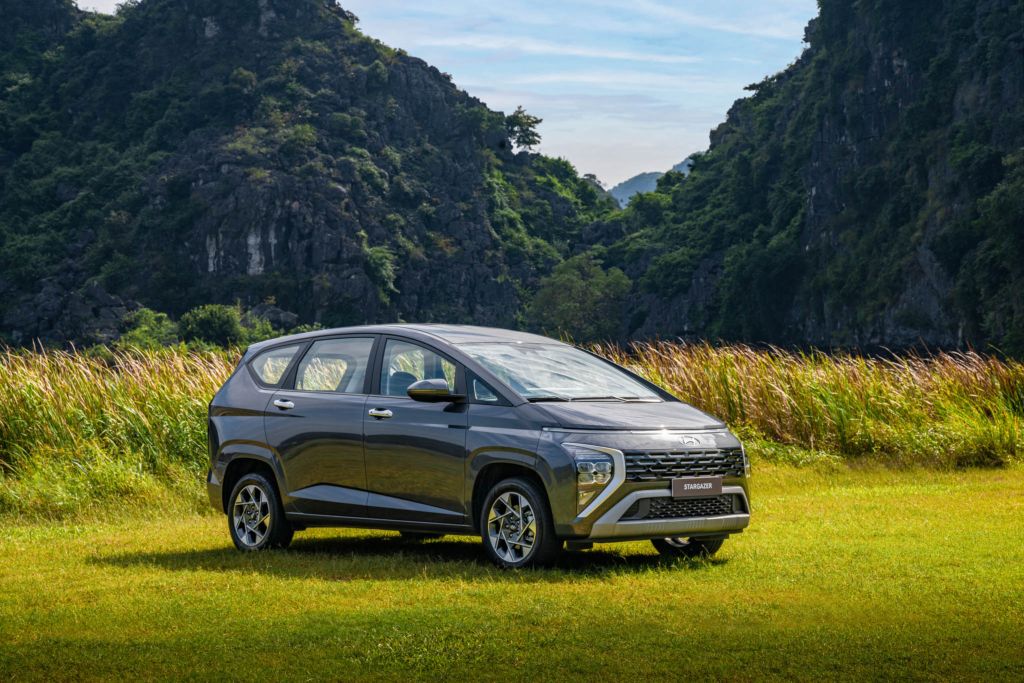 Hyundai Stargazer 2023 shows a breakthrough in the design style of the Korean automaker
Conclusion
Hyundai Stargazer 2023 shows a breakthrough in the design style of the Korean automaker. Although there is not much information regarding this MPV model, what has been announced recently is enough to show that this is a car worth owning. It is expected that the car will arrive in the Philippines in 2023, many are waiting for the great price of the car. Hope you find this post helpful with all information about Hyundai Stargazer Dimensions and don't forget to follow Car reviews in Philcarprice.com for more information about cars in Philippines!
View other reviews