Mitsubishi L300 Specs And Review: Great Convertible For Businesses
Updated Jul 05, 2022
Mitsubishi L300 is a perfect choice for both daily use and business purpose. This van offers different body configurations to meet your demand for cargo capacity.
To get into the details, we will show you Mitsubishi L300 specs, a quick review, and briefly compare this van to other virals in the same segment.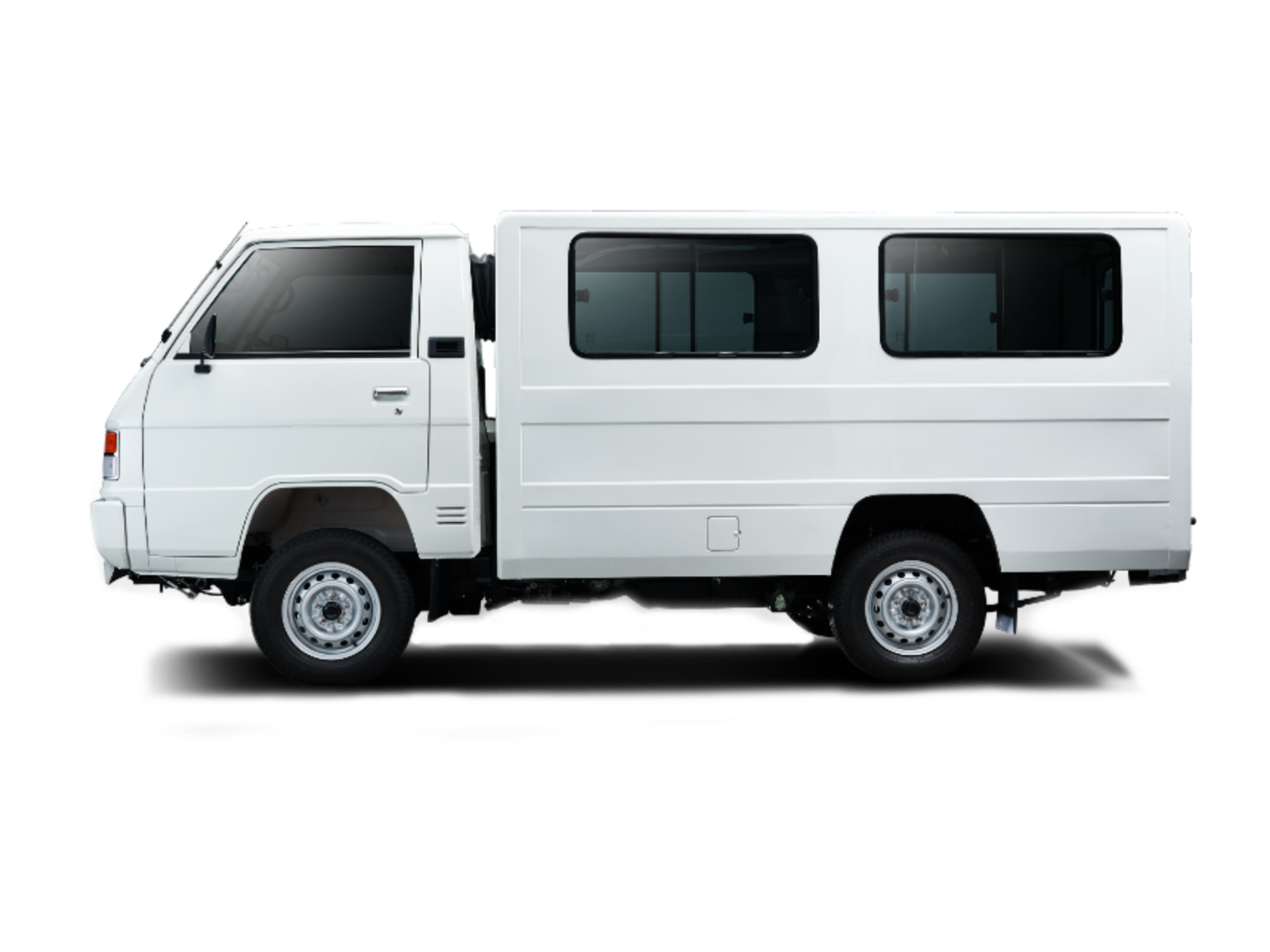 Overview
Since the 80s, the Mitsubishi L300 van has appeared on every road in the Phillippines and has been on the top-selling list in the commercial vehicle segment. 
There is no exaggeration to say this vehicle is a partner of Filipino businesses when it has a great payload and standard technology and safety features for the long run.
In 2023, Mitsubishi L300 comes back with some subtle upgrades, notably a powerful engine with the low fuel consumption of the van.
Let's explore Mitsubishi L300 specs and quick reviews to determine if it is worth buying this car in 2023.
Mitsubishi L300 Specs
Mitsubishi L300 Review
Mitsubishi L300 Exterior
Based on the Mitsubishi L300 specs above, we find Mitsubishi L300 dimensions are 4,440 x 1,695 x 1,915 mm overall. From the outside, Mitsubishi L300 2023 has not changed since its first launch. However, some details get subtle updates.
Up front, there is a boxy cabin with a new chrome grille for a robust look. The multi-reflector halogen headlamps are designed with a boxy shape to match the overall look. Halogen fog lamps and rectangular rear taillights are also equipped for this van from Mitsubishi.
Mitsubishi is so sophisticated that this automaker designs chrome door handles to match the grille and modernize the Mitsubishi L300 van.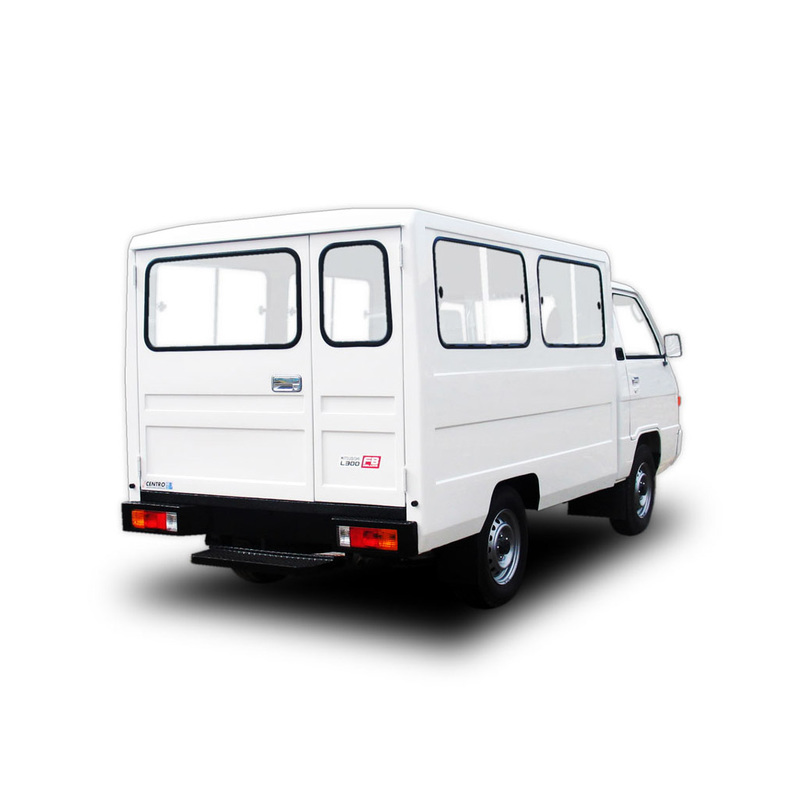 Mitsubishi L300 Interior
The first impression of the Mitsubishi L300 interior is the grey theme with plastic materials. The instrument panel is easy to follow with a black background and well-designed white graphics. Hence, the driver can follow it effortlessly.
The Mitsubishi L300 seating capacity is enough for a driver and two passengers. Thanks to its spacious legroom and headroom in harmony with the AC system, and 1DIN radio, this utility van creates comfortable trips for a nuclear Filipino family.
Mitsubishi L300 Performance
Mitsubishi L300 engine is a 2.2l diesel engine and a five manual transmission that can deliver a maximum power output of 100 hp and a maximum torque output of 200 Nm.
Although these numbers are not impressive, this engine was born for cargo purposes. This amazing utility van can handle 1,215 kg of payload at ease.
Mitsubishi L300 2023 has an independent wishbone for the front suspension, leaf spring for the rear, and coil spring for shock absorbers. As a result, it can carry a great payload and keep the drive comfortable at the same time.
Mitsubishi L300 Fuel Consumption
The Automobile Association of the Phillippines has tested and rated Mitsubishi L300 fuel consumption at 15.43 km/l. However, the fuel use varies depending on the cargo the car is hauling. 
If you have a long trip with heavy things, we recommend not fulfilling the Mitsubishi l300 fuel tank capacity of 55l because it makes the van heavier, requires the engine to work harder, and consumes more fuel.
The manufacturer claims that the Mitsubishi L300 2023 is 10% off fuel-consuming compared to the previous version. It's good news in the current increasing price for diesel in the global market.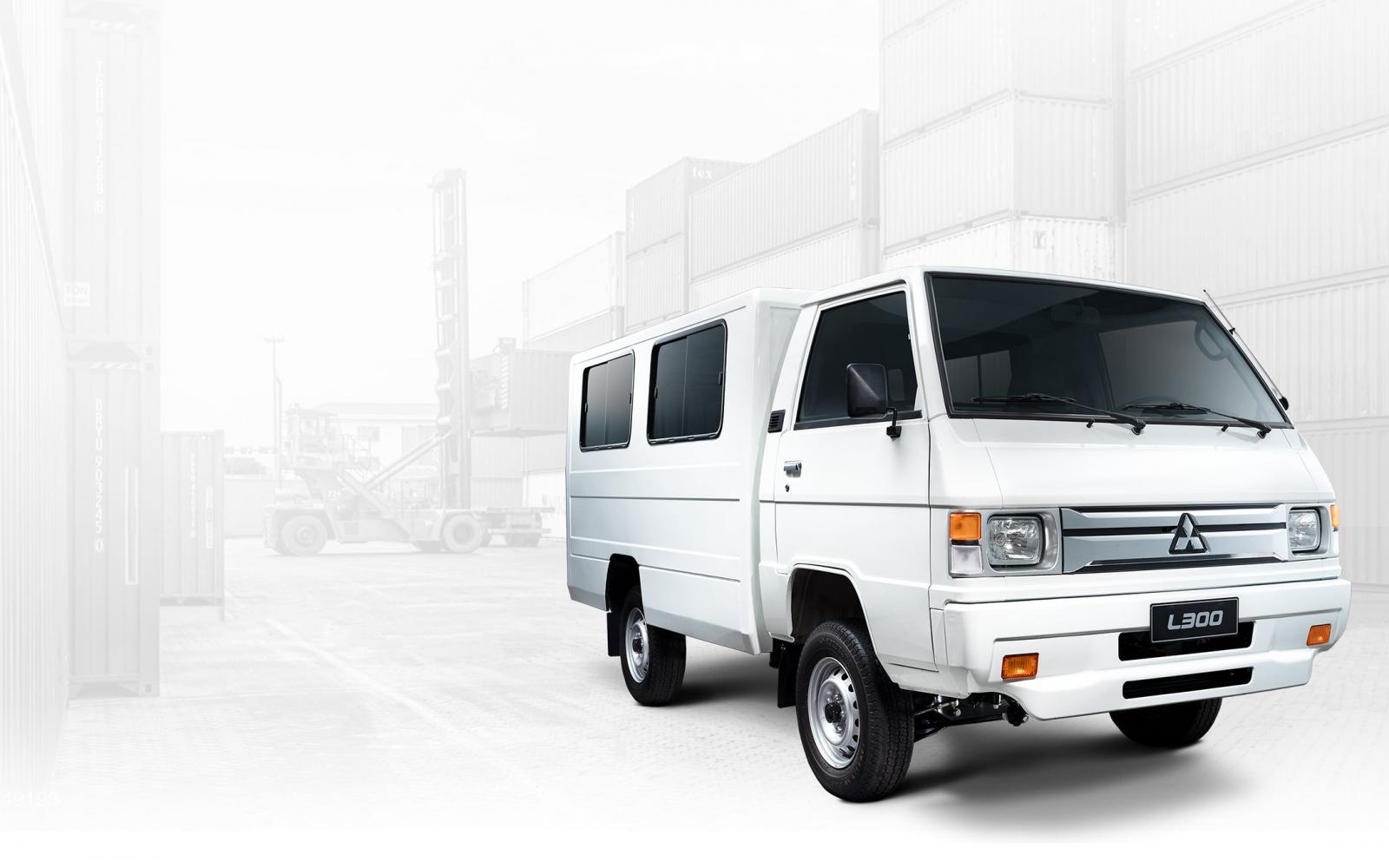 Mitsubishi L300 Vs Other Rivals
Two main competitors of Mitsubishi L300 are Suzuki Utility Carry and Huyndai H-100.
In the aspect of overall dimensions, Mitsubishi L300 is smaller than its rivals. However, the difference is not too much. 
All of these vans use manual transmission, but the engine performs differently. The Carry with a 1.5l gasoline engine can deliver 95 hp and 135 Nm, while the H100 offers a 2.5l diesel engine with 128 hp and 255 Nm. 
From the Mitsubishi L300 specs table above, the utility van from Mitsubishi is in the middle. As a result, its payload capacity is in second place with 1,215 kg, while its rivals come with 1,335kg and 940kg.
Although the H100 stands out from other vans, its price is much higher, with the lowest price of P945,000. You can consider the L300 with 813,000 only.
Conclusion
Running a business with a usual commodity delivery, you should consider buying a Mitsubishi L300 van. This utility van offers a great payload with stable performance and great handling.
We hope this Mitsubishi L300 specs, quick review, and comparison on Philcarprice Philippines are informative for you. Have a nice day!