Toyota GR Supra Specs - The Return Of A Legend.
Updated Jul 20, 2022
It took Toyota fans 17 years to wait for the rebirth of the legendary Toyota Supra. Responding to the waiting of rivals Ford Mustang and Porsche 718 Cayman, Toyota GR Supra had a proud performance at the 2019 Bangkok International Motorshow. Until now, GR Supra has been through generations. And, here's the 2022 model, check the Toyota GR Supra specs right down below!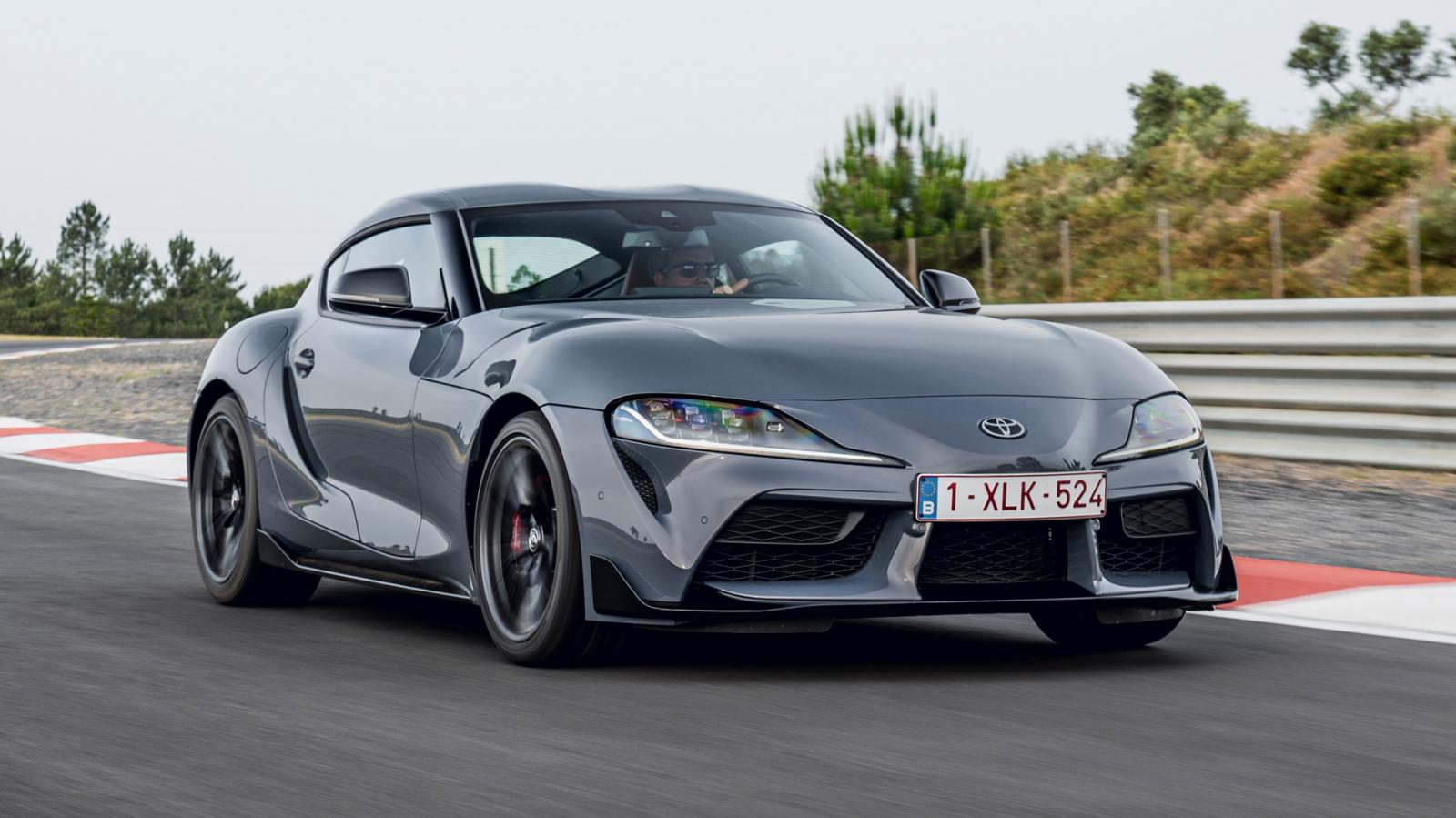 Toyota GR Supra 
Overview
The 5th generation Supra has helped fans relive the memories of a legend that once appeared in the Fast and Furious movie. This comeback of Supra marks a powerful transformation, showing that the car has been extremely successful in continuing to satisfy customers in terms of both visual and speed.
Toyota GR Supra Specs: Dimension And Seat Capacity
When bearing the breath of the FT-1 concept, the Toyota GR Supra 2022 has a muscular and proud aspect. When molded by curves with golden proportions, the overall design of the Toyota GR Supra creates an alluring impression.
Because it shares the chassis with the BMW Z4 luxury convertible, it's not surprising that the GR Supra has a highly macho and fashionable appearance. The total Toyota GR Supra Dimensions are 4,379 x 1,854 x 1,294 mm.
2-seat features inside the Toyota GR Supra Interior that are fairly deep and hug the occupant's back. The chair's surface is fairly flexible to provide maximum smoothness and comfort to its owner through the exceptionally ideal elastic mode.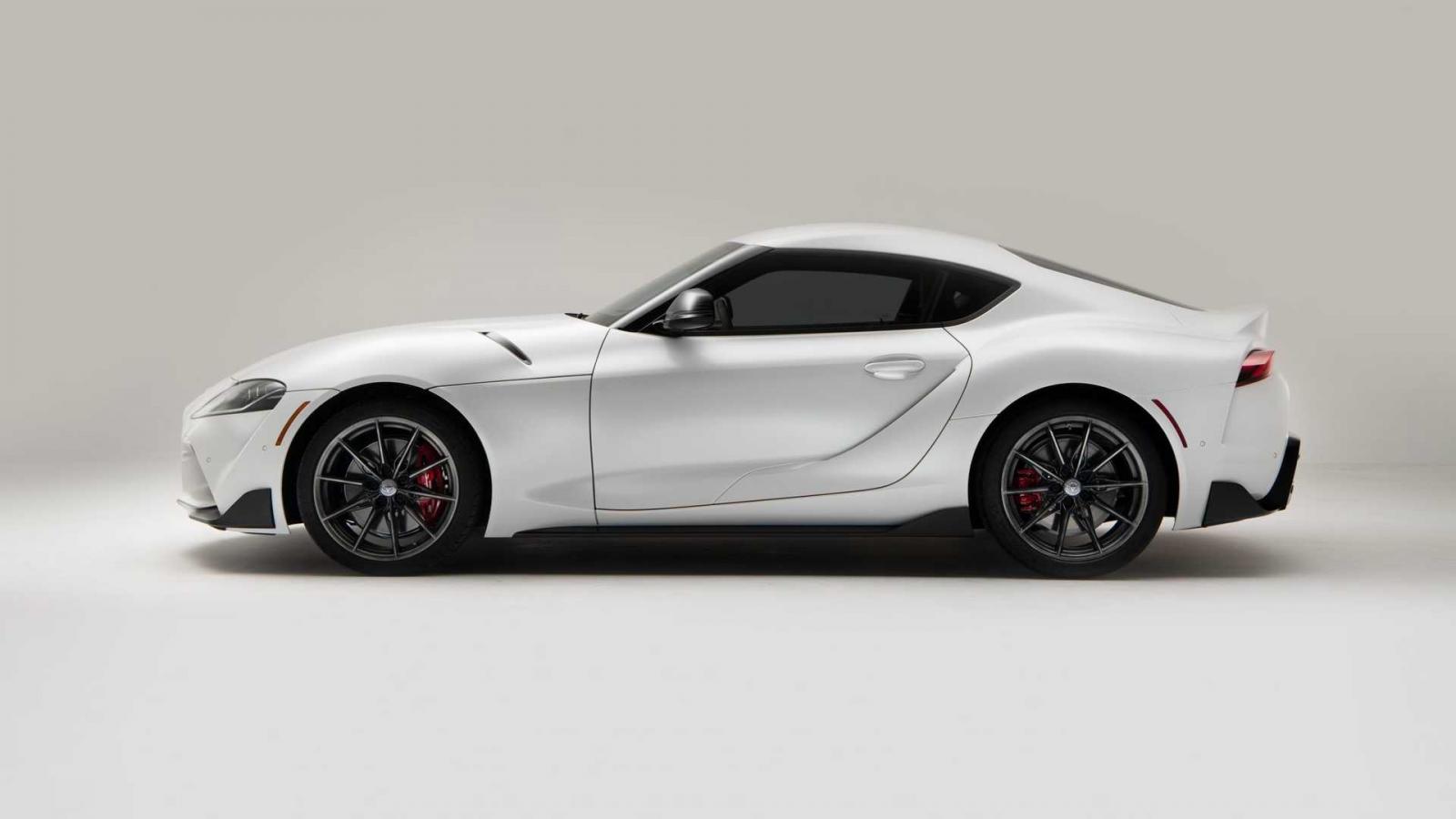 Also, this model emphasizes eye-catching white stitching lines that add luxury and high-quality materials to its seating system to provide maximum comfort and relaxation.
Toyota GR Supra Specs: Engine
To become the fastest car in Toyota history, Toyota GR Supra Engine features a powerful 3.0L I-6 engine block. This configuration is capable of producing a maximum capacity of 335 horsepower, maximum torque of 494 Nm.
However, this automobile only has two driving modes, Normal and Sport, which may excite speed fans. In exchange, this automobile comes with 4-piston Brembo brakes to enable you to do skilled drift as in movies.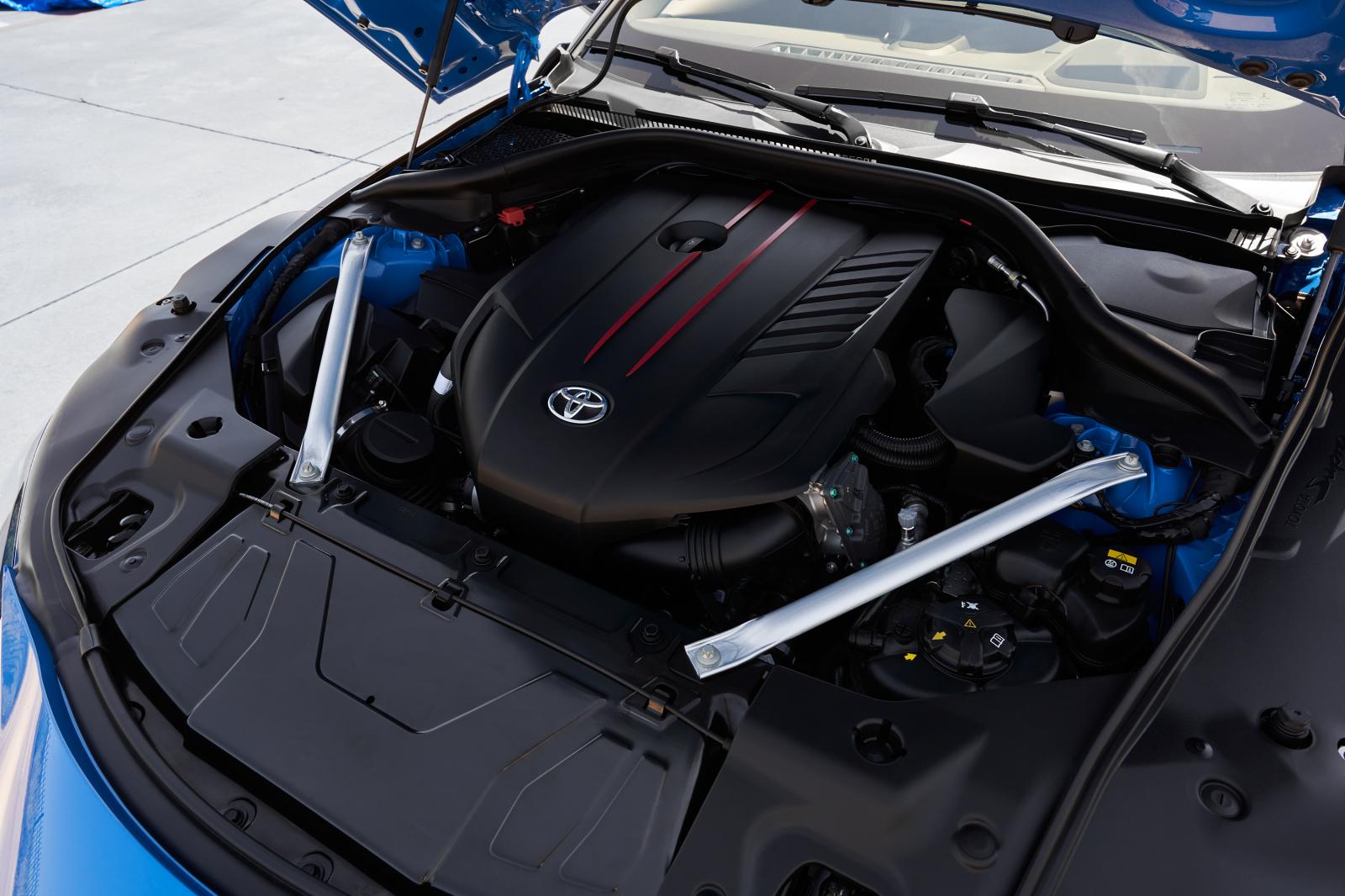 The car is equipped with Michelin Pilot Super Sport specialized tires for this re-export. The two front wheels have 255/35/R19, while the rear wheels are 275/35/R19. The car brings dramatic experiences when turning sharply and hearing the tire screeching close to the road surface.
The Toyota GR Supra Philippines consumes 9.8L/100km in city areas, 7.6L on motorways, and 9L on mixed roads. Overall, it's at a respectable level for someone looking to utilize this coupe daily.
Toyota GR Supra Specs: Transmission
The car is equipped with an 8-speed automatic transmission with extremely responsive gear shifting to make the speed chases more exciting. It comes with a rear-wheel-drive system that improves acceleration significantly. 
With this power source, the owner needs to slightly step on the accelerator to feel the powerful and powerful roar. Supra 2022 only needs 4.1 seconds to accelerate from 0-100km / h before reaching a limited speed of 250km / h.
However, it is unfortunate that Supra 2022 only has two driving modes: Normal and Sport. However, the car is still strong enough to give car enthusiasts moments of sublimation and speed. The front / rear suspension of the car has a strut / multi-link form to help the car adapt quickly and maintain smoothness when encountering obstacles on the road.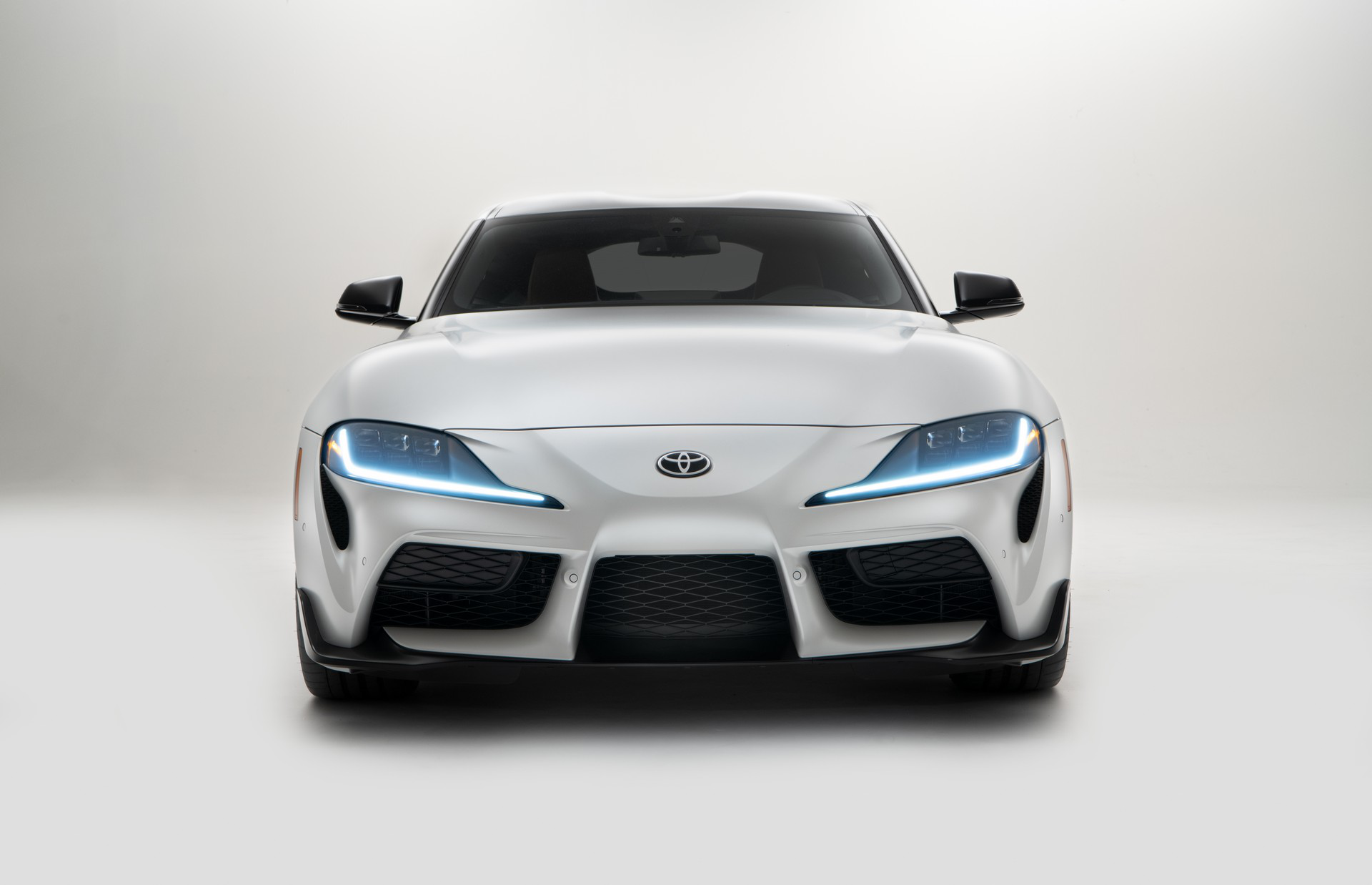 Other Features Of Toyota GR Supra
As a product of the Toyota brand, the Toyota GR Supra 2022 is always highly appreciated by customers because of the safety system on the car. Specifically, there is extremely outstanding equipment inside the car, such as:
Forward Collision Warning

Automatic Emergency Braking

Lane Departure Warning

Lane-Keeping Assist

Blind-Spot Warning

Collision Warning Rear

Reverse Camera.
The infotainment system of the GR Supra has been significantly upgraded. These include the iDrive control system on the center console and the 6.5-inch iPad-style infotainment screen.
If owning the Launch Edition version, customers can immerse themselves in the technology sky. This special edition has a large 8.8-inch touch screen with satellite navigation, Apple CarPlay, wireless phone charging, and a HUD screen.
And yet, the limited edition also has a 12-speaker JBL sound system that helps bring immersive music experiences. Other features on Supra 2022 include a smart key and automatic rain wiper with an integrated sensor.
Conclusion
In 2022, Toyota is proud to introduce the 5th generation Supra, the fastest car in history. Inheriting all the quintessence that the Japanese automaker has, Toyota GR Supra Specs confidently conquers the Southeast Asian market in general and the Philippines in particular. With upgrades in terms of exterior, interior, and engine, this is a legend that any speed lover wants to experience once.
Hope you find this topic on Philcarprice Philippines helpful! See you in the upcoming articles!
View other reviews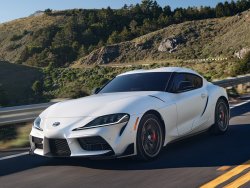 Automatic
Coupe / Convertible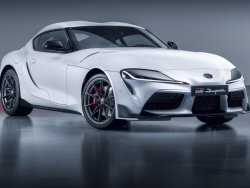 Automatic
Coupe / Convertible