Toyota Tundra Specs - Specifications In Details
Updated Jun 29, 2022
Toyota's strategy is to develop automobiles that are both fuel-efficient and perform well. Each product is a significant upgrade over the version it replaces. 
The Toyota Tundra 2023 has more technology, more power, and greater fuel efficiency than its predecessor, yet it still boasts the same fun driving style and remarkable off-road capability. The Toyota Tundra 2023 variant has received excellent feedback from the automotive sector, thanks to its remarkable specs.
Here comes a closer look at the Toyota Tundra specs! Let's see if this model can satisfy you!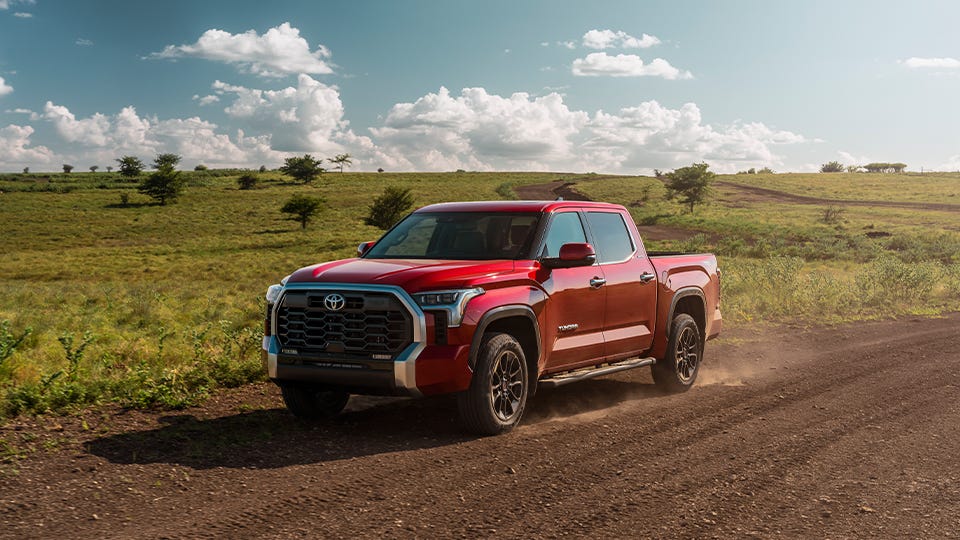 Overview
The long-awaited next-generation Toyota Tundra 2023 big pickup truck has been unveiled by Toyota Motor North America. The Toyota Tundra will be completely redesigned for the 2023 model year, for the first time since 2007. There are no parts or components in common with the previous model. Tundra vehicles from the third generation have received a complete exterior makeover to set them apart.
The next-generation Tundra is projected to achieve even greater success because of extensive upgrades ranging from the platform chassis to new technology and a fully new appearance and interior design. 
The new Toyota Tundra 2023 comes in a number of equipment options to suit a wide range of client requirements. The cabins are divided into two categories: Double Cab and CrewMax. 
However, the Toyota Tundra is not officially available in the Philippines. Thus, the specs provided here is refered to the US version.
Toyota Tundra specs
Dimensions
As a direct competitor to "giants" such as Ford F-150, Ram 1500, Toyota Tundra also possesses a massive design that is said to be oversized when present in many nations. To elaborate on Toyota tundra dimensions, the automobile measures 5,933 mm in length, 2,037 mm in width, and 1,981 mm in height.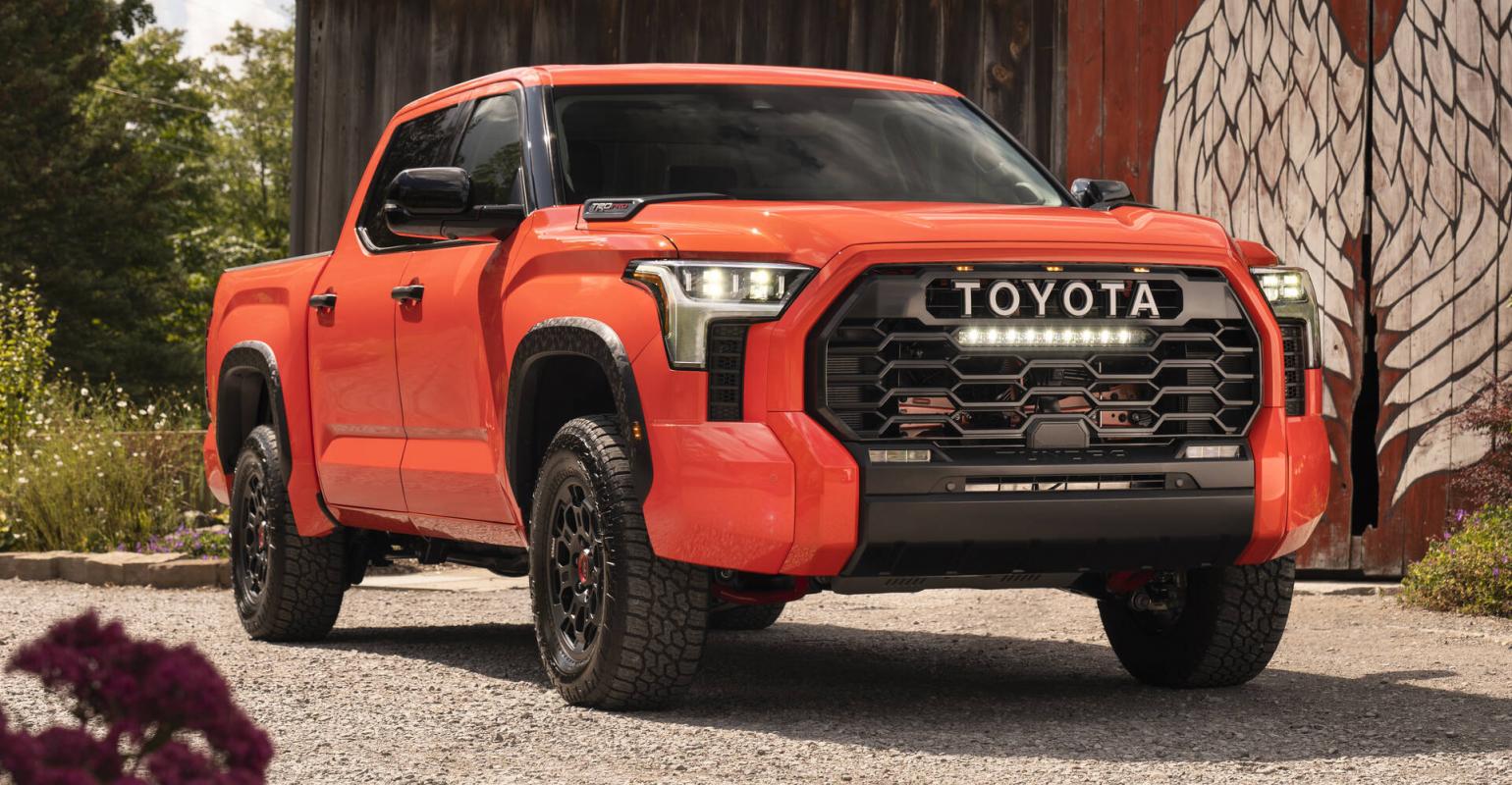 Engine and Transmission
The Toyota Tundra 2023 comes with two engine options and a single 10-speed automatic transmission: a i-FORCE 3.5L Twin-Turbo V6 that produces 389 hp @ 5200 rpm, 479 lb.-ft. @ 2400 rpm, and a i-FORCE MAX 3.5L Twin-Turbo V6 Hybrid that produces 437 hp @ 5200 rpm, 583 lb.-ft. @ 2400 rpm
The 443 horsepower and 790 Nm torque of the i-Force Max Hybrid engine is impressive. The capacity of the Tundra 2023 with this power source is 880 kg, with a towing capability of 5,440 kg. All have more power than competitors like the 5.3L V8 in the Chevrolet Silverado, the 3.6L V6 in the RAM 1500 truck, and the Ford F-150.
With a smooth adaptive suspension system that responds well to Fox's shock absorber springs to replace the spring mechanism in prior generations, the automobile shares a fully new chassis base with the Land Cruiser 2023.
Interior
Due to a perfect balance of elegance and ergonomics, you will find the right getaway from the bustle of daily life inside the Toyota tundra interior. Rather than folding flat, the back seats of this vehicle fold up to provide a secure cargo compartment within the cab for your goods. 
The car features standard Apple CarPlay and Android Auto smartphone connection via the Audio Multimedia system, which allows you to get directions, listen to music, and access media.  A motorized rear vertical window is standard on Tundra CrewMax versions to assist fill the inside with airflow.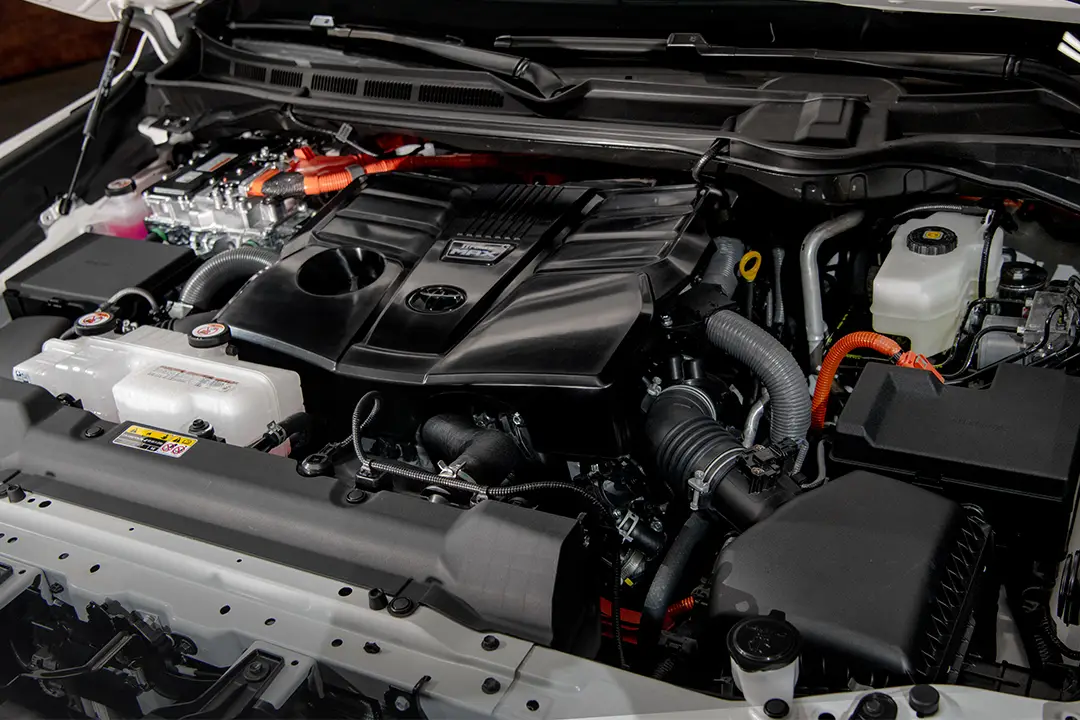 Safety
Irrespective of the driving skills, even the most experienced drivers might benefit from some assistance in order to be safe on the road. This is why Toyota Safety SenseTM (2.5) (TSS 2.5) – a suite of driver-assistive safety technologies — comes standard on every Tundra. The Tundra was also the first full-size truck to offer a Blind Spot Monitor (BSM) with Rear Cross-Traffic Alert (RCTA) as an option, demonstrating Toyota's dedication to occupant safety. The Toyota Tundra also includes eight standard airbags.
Payload capacity
The Tundra's maximum towing capacity of 4627 kilograms is more than enough for most individuals, and even the base model can pull at least 3992 kilograms.
Conclusion

    
Toyota Tundra 2023 is a desirable version. This is a comprehensive change for Toyota Tundra after 14 years of existence of the old generation. The new generation of this pickup is completely changed from the foundation frame to new technologies, modern exterior, interior design and more comfort.
Hopefully our article on Toyota Tundra specs has enlightened you. Bring home this monster to satisfy your driving enthusiasm.
It is such an honor of Phil Car Price to have you reading our articles. Thank you a lot!