Ford Explorer Modified 2022 - How To Modify Your Vehicle?
Updated May 11, 2022
If you've arrived here, you might already own a Ford Explorer or will get on very soon. However, how can you change your Explorer for the better, whether it's about power, fuel efficiency, torque, or safety? How should you modify your vehicle? 
Well, here are some sounding Ford Explorer Modified 2022 ideas that you can give your car a twist and change up the game!
Ford Explorer Overview
While it might not be sought-after as a Bronco or Mustang, the Ford Explorer earned its reputation as one of the most versatile vehicles by Ford. 
It strikes a happy medium between the midsize five-passenger Ford Edge and full-size Expedition, making it suitable for families. Ford Explorer also offers high towing capacity in its class and the engine choice that should meet your needs, whether you want sporty performance or high fuel efficiency from a vehicle.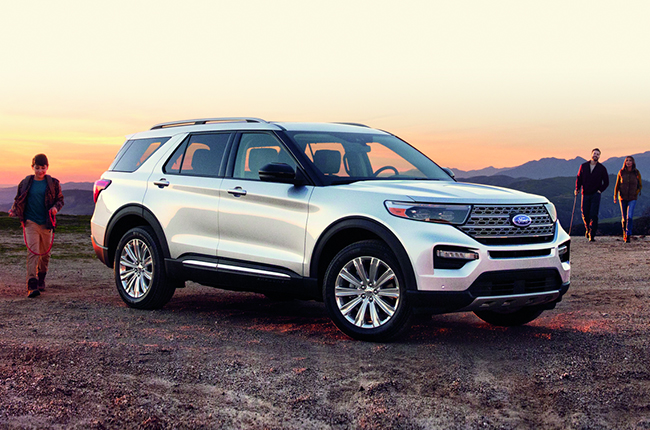 Ford Explorer 2022
Key Features:
Inspired Performance

: The 2.3L engine generates up to 300 horsepower and a 310 lb-ft torque. Ford Explorer also comes with an advanced automatic transmission up to 10 speed. Drivers can opt for the dynamic Explorer Limited Hybrid, having an optimal 3.3-liter Hybrid Powertrain to maximize efficiency.

Versatile Interior

: Featuring a cargo space of up to 87 cubic feet right behind the first row, the Ford Explorer offers plenty of room for your essential items. The multi-contour seats also provide great comfort. The interior has enough space for up to 7 passengers; the optional third-row seats allow you to accommodate both cargo and passengers.

Cutting-Edge Tech & Safety Features

: The Ford Explorer features Ford Co-Pilot 360™, a combination of driver-assist technologies:  a rearview camera with built-in lens cleaner, Blind Spot Information System with Cross-Traffic Alert, Pre-Collision Assist with Automatic Emergency Braking, auto headlamps with auto high-beams, and Lane-Keeping System.
Ford Explorer Modified 2022
Factory Intercooler
An upgraded intercooler is a great choice to lower intake air temperatures, which eventually means more horsepower and torque that you can get from your engine.
Besides, for towing tons of payloads, you need to have the turbos in boost constantly. This necessitates a more spacious intercooler to dissipate the heat more efficiently to get the performance you need daily.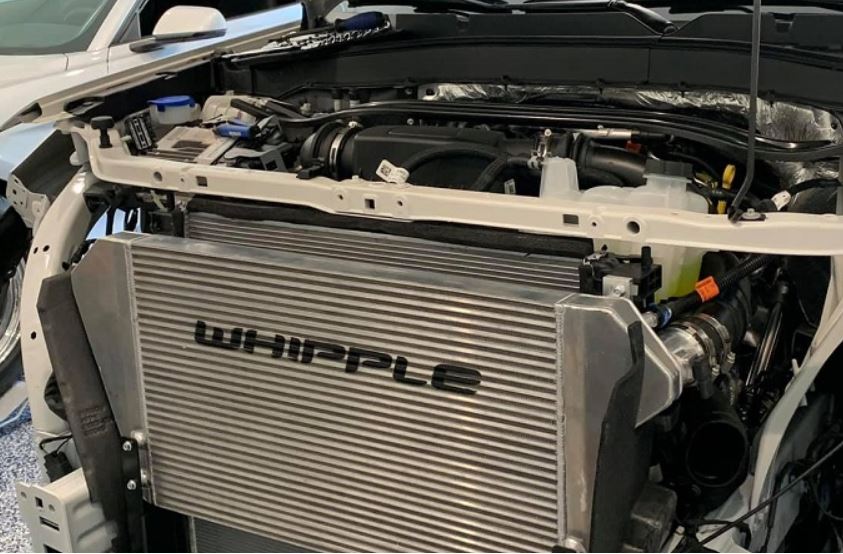 A Factory Intercooler
Drivers report that they can gain at least a 50-degree change at 60 miles an hour from a factory intercooler than the stock intercooler. When they hit things hard, the temperature reduction will only get better. 
It is because factory intercoolers offer more surface area for the hot air to pass through, and this helps cool down the interior temperature to a great extent.
The colder air promotes increased spark advance and greater oxygen to the engine, which leads to more consistent power and quick recovery but still ensures safety from robbing detonation of the engine.
Performance Chips
To get the most torque and horsepower out of your vehicle, you may want to upgrade power programmers and performance tuners. With this mod, drivers report up to 20 horsepower gains and beyond compared to their stock setup. 
These power programmers and performance tuners also let you keep track of real-time data. Do you want to check the reaction time like a pro? An Explorer tuner can help you with that!
Performance Exhaust System
A bad exhaust can be one of the most annoying things in a vehicle. Leaky exhaust systems can impair the performance, reduce fuel economy, trigger check codes, and deter your vehicle from passing smog. 
For these reasons, a reliable performance exhaust system should be one of the worth-investing modes for your Ford Explorer. When you accelerate or rev the engine, you hear a visceral impact from the sound and sensation of the exhaust burbling and cracking.
Grille Guards 
A grille guard on the front ends helps minimize damage to shoulder gears and delicate vitals for hard-core explorers. This mod helps the Ford Explorer's front end become hardier against scrapes and bumps on and off-road.
Performance Brake Kits
Brakes are one of the most frequently ignored upgrades, far behind speed and power in the car realm. Although the stock brake rotors can complete their duties, high-quality performance rotors can improve your Ford Explorer's stopping distance and add to safety if you're driving your families around. The brake kits can make sure you get down from the speed more efficiently and safely.
The Bottom Line
We hope our Ford Explorer Modified 2022 article gives you some good ideas to modify and upgrade your vehicle, whether for power, torque, and extra safety and protection.
Thank you for reading! We hope you look forward to seeing more Tips and Advise article like this. If you have any question, feel free to comment below or contact with Philcarprice.com!