Ford Mustang Modified: Top Highlight Modifications
Updated Apr 22, 2022
The Ford Mustangs 2022 are already brilliant. However, you can still make them unique and outstanding by getting some part modifications. Below are the top Ford Mustang Modified ideas for your reference. Scroll down to read now!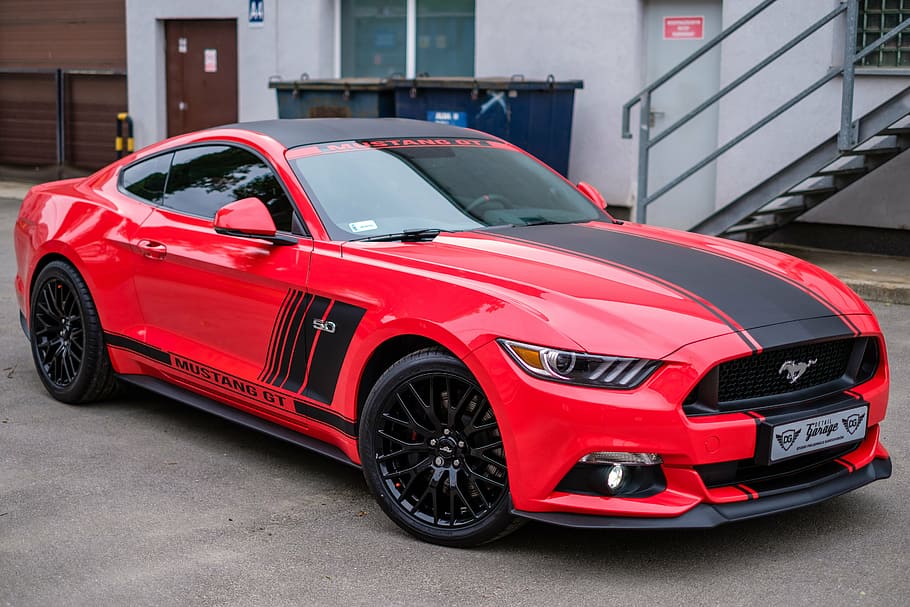 Top Ford Mustang Modified ideas
New Wheels Modification 
The stock wheels on the current Ford Mustang have a nice look. But the fact remains that more and more people drive Mustangs. So giving your vehicle a set of new wheels is the best way to make your car truly "yours". 
For the stock Mustang tires, Pirelli P Zeros, you can keep them on because they already look nice. 
But if you want to get a new wheel modification, we suggest the Voxx Performance tires. These tires have clean and modern designs, making your car always shine. 
Another suggestion is the authentic Shelby wheels coming from Autohub Car Care Services. Autohub is Shelby's official distributor located in the Philippines. So if you are in the Philippines, you can get a wheel modification here. 
Tail Lights Modification 
The new Mustangs already offer great-look tail lights. To make them stand out more, we suggest you modify them. Here are two ways of modification for your reference. 
The first way is a bit more expensive because there will be an outright that replaces your tail lights assembly. It can cost between Php 10,000-30,000; however, it offers you a lot of designs to select from. 
Three outstanding designs include Euro-style clean lens type, Raxiom Halo LED tail lights with the classic round look, and Ford 50th Anniversary tail lights. 
You can alter your Mustang tail light cluster with the custom vinyl overlays for a cheaper choice. This only costs around Php 1,600-4,000, depending on the design's intricacy.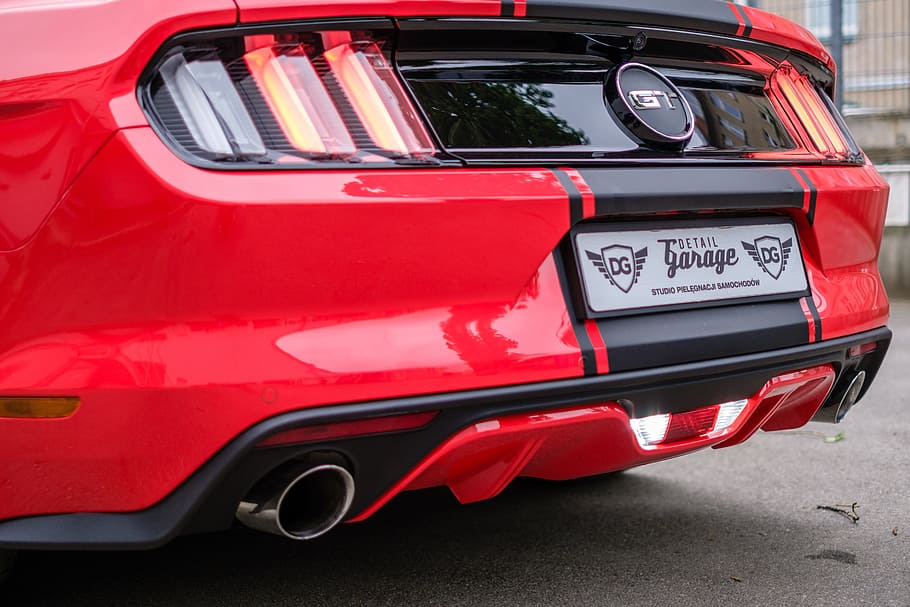 Notes: 
Please pay attention to the local laws for lighting modifications in the Philippines. Signal lights must be in only one of three colors, including orange, yellow, or amber.
The taillights need to be visible and in red. Remember not to put white lights on your rear. And the front lights should not be red. These are based on the Land Transportation Office's Administrative Order No.1, 1973. 
Racing Stripes 
The greatest way to upgrade your Mustang while keeping its classic look is by giving it racing stripes. These "Le Mans" stripes closely relate to the Mustang marque appearing since the 1960s. The first car to get racing stripes was the 1965 Ford Mustang GT350. 
You can easily install racing stripes for your car because most cars nowadays come in the vinyl kits form.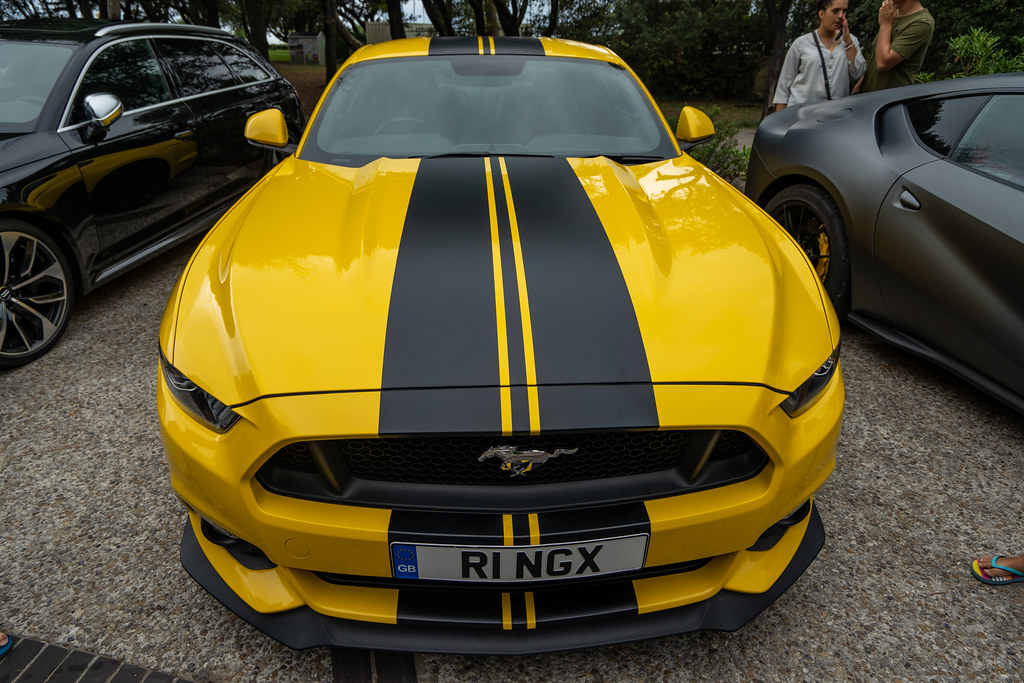 Ford mustang looks nice with the strips
Typically, it costs between Php 5,000 and Php 8,000 to modify a racing stripe kit for a Mustang car. Different brands will have different modification prices. Some premium vinyl kits even offer many parts with pre-cut holes for the license plates. 
Louvers Modifying 
Similar to the racing stripes, the window louvers were something back in the 1960s. Not only do they add a new style, they also reduce glare and heat that may get into your car. 
Even though they do not provide any aerodynamic benefits, getting a louver for your modern Mustang's rear windows is an excellent callback to the classical styles. 
Louvers for the modern Mustangs come with different materials. The aluminum ones for the rear window are more expensive, about Php 20,000. If you want cheaper louvers, you can get the plastic ones that only cost about Php 9,000 or even cheaper. 
The carbon louvers from Anderson Composites are great for your side window and very lightweight, but they may cost up to Php 24,000. For a cheaper choice, you can select the plastic ones around Php 4,000-10,000. 
Carbon Fiber Replacement For The Hood 
You should get a carbon fiber replacement for its stock exterior pieces to make your Mustang stay highlighted. As replacing the complete set costs very high, we suggest you should start the hood first. 
The hood is the heaviest and largest single piece and the most visible one. So your car will definitely be unique and shining after replacement. 
A great carbon fiber hood from Anderson Composites called Type OE Double-Sided is perfect for the GT500. Nevertheless, the price is quite a bunch to your wallet because it costs about Php 77,000. 
In case you need a cheaper option, you can select the ones made of aluminum. Aluminum, of course, cannot be as exotic as carbon fiber, but it still can make your car unique on your way. And it only costs around Php 20,000.  
Is It Possible To Modify The Ford Mustang Engine? 
It is possible to modify the engine, but several caveats exist to do that. That's why people normally do not get engine mods. 
First, engine mods can cost a lot and require much more time and work for installation. Especially when you modify the engine internals, it takes even more time than ever. 
In combination with the Ford Mustang price Philippines, the total fee you have to pay will be a very expensive prospect. For a Procharger branded supercharger kit, you will need to pay at least Php 275,000, which not everyone can afford. 
Also, if they are not done correctly, the engine mods can cause some problems. For example, the stock brakes handle may be less powerful, or your car cannot cool itself effectively. And you may need to upgrade a suspension or a greater exhaust system. 
Frequently Asked Questions 
1/ What Tires Are The Best For Your Ford Mustang Modified? 
The stock Pirelli P Zeros tires are the greatest for this car series. 
2/ How Large Are The Wheels Of This Car Series? 
The GT500 and Ecoboost variants both have a standard size of 19 inches. 
Conclusion 
Now you've got some outstanding Ford Mustang modified ideas, including modifying wheels, tail lights, racing stripes, louvers, and hood replacement with carbon fiber. We hope you can get the best modifications for your Mustang!
>>> More car modified ideas: Upgrade cars
Thanks for reading our article on the Car Price Philippines. If you need any cars news especially cars price, don't forget to check out our website!