Ford Territory Modified - Popular Choice For Customers
Updated May 20, 2022
Introduction
Ford Territory is a C-class SUV/Crossover (compact Crossover/SUV) of Ford, USA. Ford Territory has undergone a lot of intensive testing, especially to perfect the ride quality, controllability, noise, vibration, and damping at test centers worldwide.
Therefore, this is a high-quality model at an affordable price suitable for all customers. To make cars stand out more,
Ford Territory modified
is becoming more and more popular. In the following article, we will give you more detailed information about the modification of this car model.
Why Do People Choose Ford Territory Modified?
Modifying cars is the current trend in the car market. It is a form of changing the original model, making your car more eye-catching and practical. People often divide car modification into two branches, "internal" and "external," in terms of car modification. 
The internal work will change and upgrade the
Territory Ford engine
to increase operating efficiency. As for the exterior, the focus will be on
ford territory accessories
such as decals, wheels, speakers, screen, door levels, etc.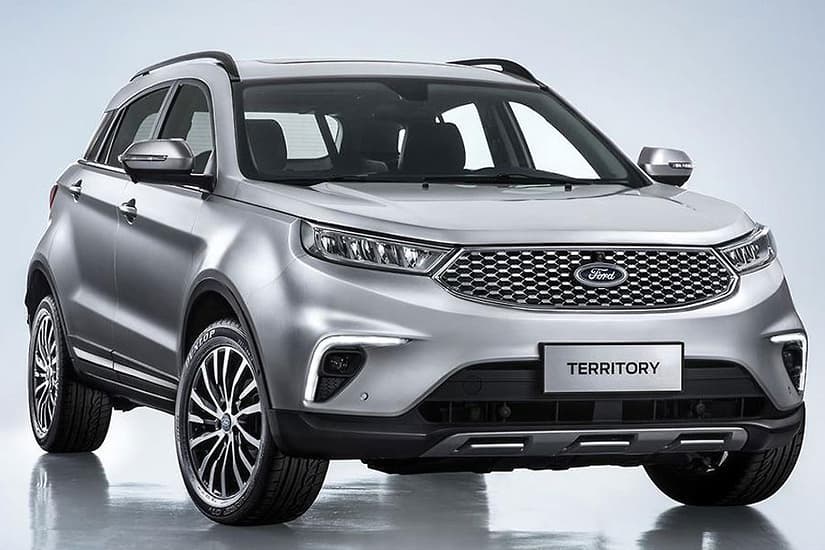 Ford Territory Modified
Ford Territory modified
will bring more benefits than you think if you pay attention to each vehicle's information. However, you can also rest assured that the vehicle will not affect the
ford territory features
. Your car still retains the operating mode and performs well on all terrains.
Ford Territory Modified Philippines
Bodykits
Currently, body kits are the most basic way to customize and renew your car most effectively, popular with many customers. Body kits have two main directions: custom-made and genuine. People often focus on the shape of the front bumper, rear bumper, and side of the car. 
Choose a type of level for each different need, such as a light bumper if you are traveling on flat roads and a heavy one for offroad use. With Ford Territory, you can choose a genuine way to make your vehicle look more solid and special.
In addition, you can also customize car stamps and use decals available on the market, such as carbon decals, aluminum decals, and translucent decals, to make your cars more stylish.
The cost is the main drawback for teams with this way of customizing body kits. So you should consider it carefully before customizing the Territory.
Wheels
A car with a large wheel size often gives a more aggressive and aggressive appearance. It is also the number one priority for discerning car players. Of course, beautiful or not depends on the new wheels' quality, brand, or design, not just on the monumental size.
A new tire change must accompany the first thing after replacing a new wheel; the larger the wheel, the larger the tire size. However, this increases the overall diameter of the wheel. 
Suppose the overall diameter of the wheel exceeds the original diameter. In that case, it will lead to an error of the speedometer, a collision between the wheel and the wheel cavity when cornering, and at the same time, affect the performance of the box number.
Standard wheel sizes for Ford Territory are from 17 to 18 inches. If you want to customize the wheels, you should choose 17-inch wheels for the Territory Trend and a larger one for the Territory Titanium+ version.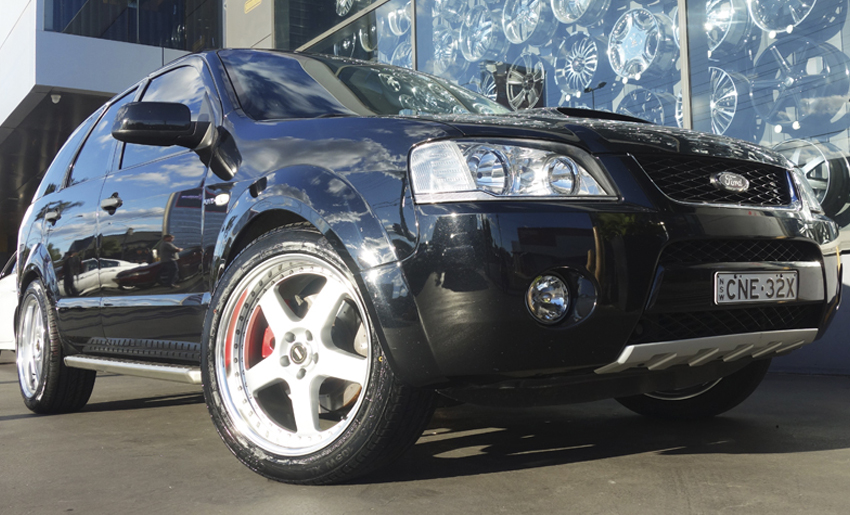 Modified Wheel
Car Lights
Car lighting has been one of the simple, effective, and economical ways to decorate a car to refresh its appearance, making it more eye-catching and impressive.
In an era of constantly evolving technology, the lighting system on the Ford Territory changed from halogen bulbs to HID (also known as xenon), then LED, and even laser.
In addition, automakers also integrate smart features such as turning on the lights automatically in low light conditions, automatic headlights, or glancing lights according to the steering angle.
Roof Track
In addition, you can also modify the Ford Territory through the roof track. With this change, you can store more luggage and items during a long day trip. Yakima and Thule are some popular brands that you can contact to modify the roof track.
Interior Features
Interior modifying is a way to customize a car that takes a lot of effort and time because you have to change a series of Ford Territory to transform a boring car into something new and unique. Depending on the purpose, you can change any furniture you want. 
However, this way of customizing this car brings great effect, bringing comfort, convenience, and a good driving feeling to the car owner. For example, upgrading felt seats to leather seats in Territory would increase the car's value, provide comfort and be easy to clean when needed.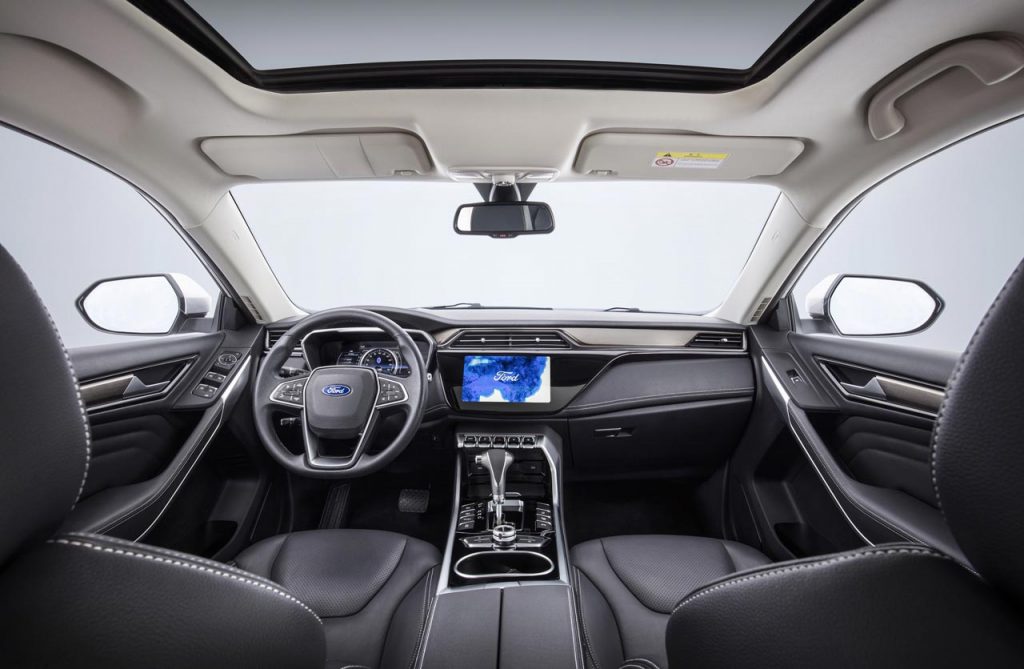 Ford Territory Interior
Engine
With Ford Territory, the engine is quite complicated. It is not only fine-tuning the exhaust system, upgrading the engine control box, and the air filter system, but also demanding more than turbo for the engine. 
However, if you still want to keep the original engine and still increase the capacity, you can use many other ways to customize your car, such as air intake and changing the air filter.
Conclusion
Ford Territory modified is becoming more and more popular with those who love cars, especially young people. They want to express their style and wish that their car is more special than others. In some cases, car tuning also helps protect your car and avoid minor bumps on the street.
Thank you for reading! We hope you look forward to seeing more Tips and Advise article like this. If you have any question, feel free to comment below or contact with Philcarprice.com!