Honda City Modified: Tips To Upgrade Your Car!
Updated Apr 26, 2022
The Honda City is one of the most well-loved cars in the Philippines. It is also one of the oldest cars in the country. So, if you have one that is more than a decade old but you still want to use it, what is the best way to do it? 
Here is a list of things you can do to make your Honda City modified to stand out from the crowd and make it well worth using, considering how old it is.
Honda City Modified: First Thing To Do
The first thing to do is choose your desired car's model year. The newest version of this model is the sixth-generation Honda City, while other previous models are the GM2 and GM3, GD series. All of them have been released for years. 
Therefore, you can easily find a wide range of aftermarket shops that provide a plethora of parts that can be installed for performance or aesthetic improvements at attractive rates.
The most common among all Honda Civic cars are fourth-generation variants - the GD - which today come with forced induction.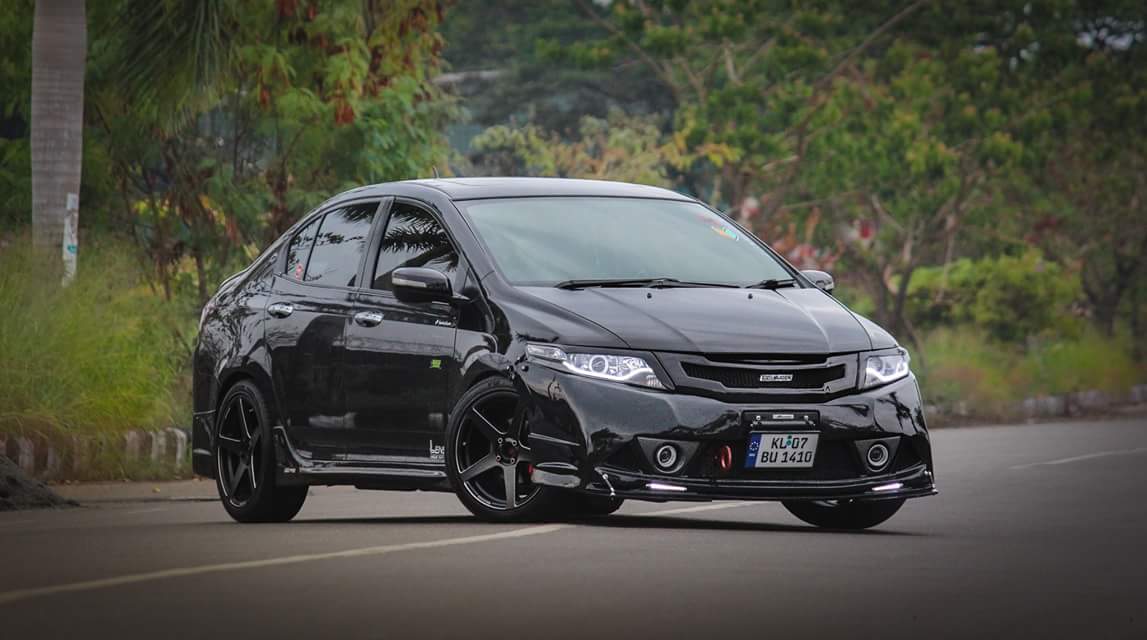 It's worth mentioning that although Honda Type Z, which was released in 1995, is getting harder to find nowadays, there are still several models you can purchase. 
This model is among the favorites and is unsurprisingly affordable. But the drawback is that finding one in acceptable condition might prove difficult.
Honda City Modified: Changes You Can Do
Make handling changes 
Handling is the first aspect that should be addressed when it comes to overhauling one's vehicle, thanks to the myriad of additional benefits. 
That means investing in coilovers, better tires, lowering springs, and improving braking capabilities to get the most out of your upgraded ride!
It's easy to overlook the things on your vehicle that need inspecting or replacing. You may even see a few problems when going through these checking processes. 
At least you'll be saved from some of those headaches when you take discovery laps around the car before it enters modifying, so check brake lines, fluids, and many chassis parts!
Rear suspension 
This vehicle comes equipped with a rear suspension as a torsion beam, which means its handling properties are somewhat underwhelming. Lowering it using coilovers and replacing the new tires will help enhance traction, reduce body roll, and improve your modified Honda City's performance under various road conditions.
Coilovers 
When it comes to choosing Coilover, we suggest you go with the D1 Spec Coilover. For a price of P42,000, you'd be getting something that can outperform other coilovers in its category.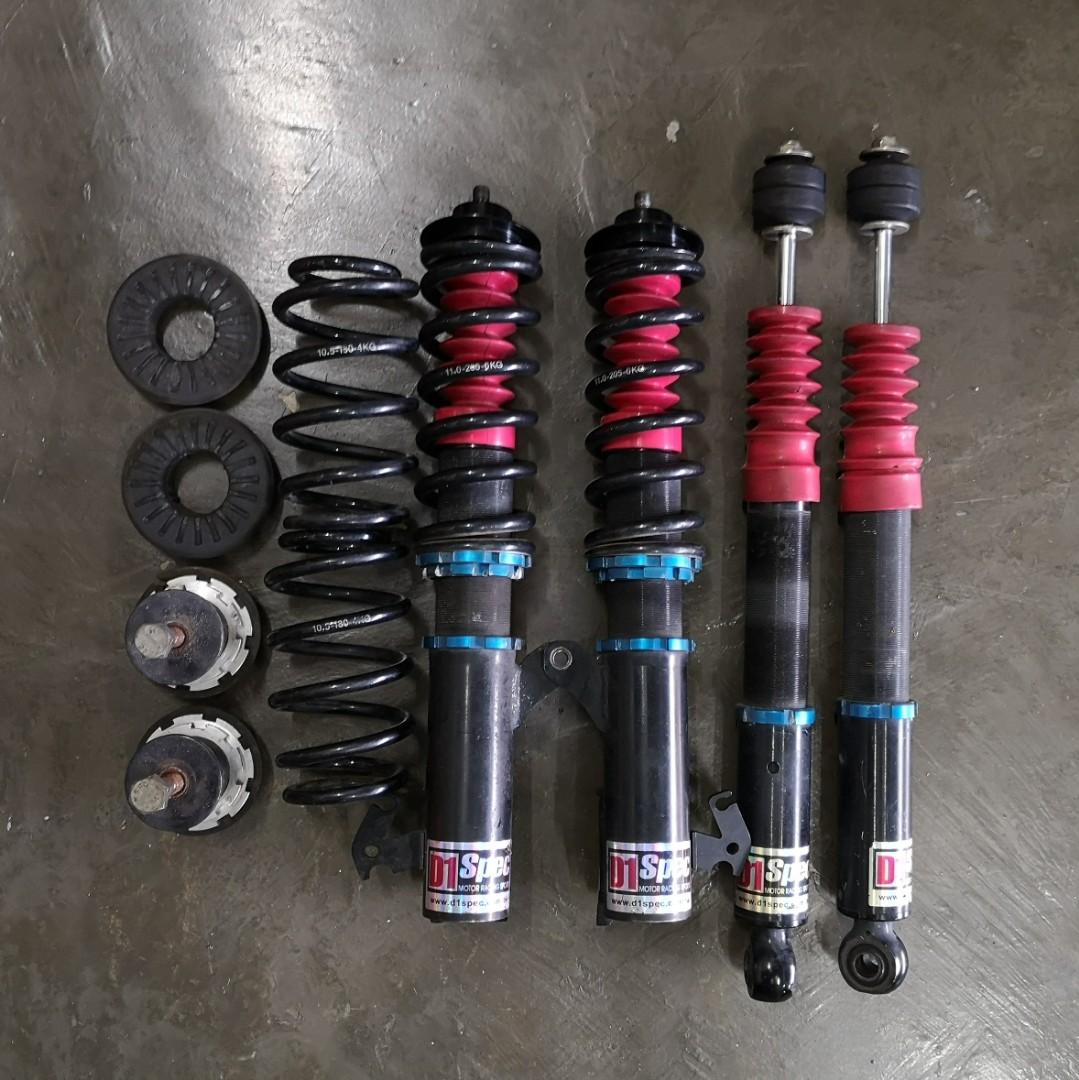 If the price is still too steep, maybe lowering springs is a more suitable choice? Nowadays, you can find good quality lowering springs for any car brand at around P7,000 to P10,000.
Chassis
Make sure you put enough time and research into your vehicle's chassis, too, as there are some racing parts available for your rigidity-improving needs. The most recommended brand for this is Ultra Racing, and the good news is that they also sell these at a P6,000 to P10,000 price range.
LSD
If you're looking for more control when driving your vehicle, consider getting an LSD conversion kit. Our top pick would be the Traction Concepts. This differential should set you back around P11,580. 
One advice for people new to LSDs is that you'll need a service manual to install them on your car. They might sound complicated, but they aren't as hard to do if you follow the right instructions.
Make engine changes
And if you're feeling the need for performance improvement, we've identified some of the engine upgrades we can suggest for your vehicle.  
You can start with improved valve springs that would only cost you around P10,000, go a little further, get an oil pump upgrade for about P4,000, and finish off the job by adding about P14,000 in head studs for higher performance variables.
Make style changes
When we talk about style modifications, there isn't any judgment here if you want to go crazy with some car paint and a set of rims. But maybe don't get overboard because that can be a little tacky.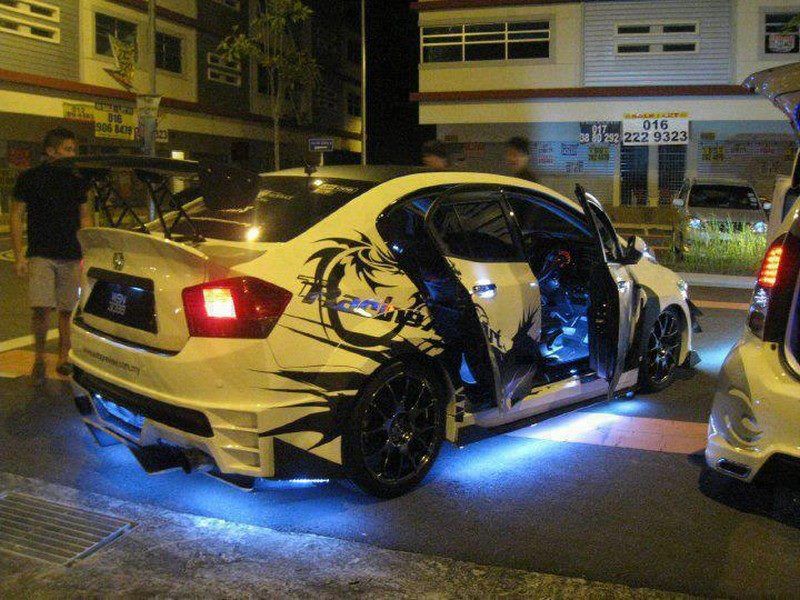 Car modification is all about making something personal that adds to the overall design and style of a vehicle, but going overboard might not be a wise move. 
Instead of wasting your hard-earned cash on these common mistakes, it's best to invest in good quality seat material and harnesses for a good-looking and comfortable vehicle.
Honda City Modified: Things You Might Consider! 
You might think having a Honda City hatchback modified is fun and modding your ride to make it look even cooler and handle better is comparably funner! 
We want to remind car enthusiasts, however, that before you decide to get your vehicle modified, you must ask yourself a few simple questions: about how much you're willing to spend, how hard it will be for you to find certain parts and materials, and whether or not you have the right kind of experience.
Conclusion
We hope that this blog article has given you some new insights into how to have your best Honda City modified. We have tried to provide a broad range of tips that apply to many different models of cars.
If you have any questions, please feel free to contact Phil Car Price anytime.