Isuzu D-Max Modified - All You Can Do With Your Car
Updated Apr 22, 2022
One thing that Isuzu Philippines has not been able to do yet is marketing its products in the Philippines. The appropriate Isuzu D-max price might be the plus point, making it one of the country's most underrated and underappreciated vehicles.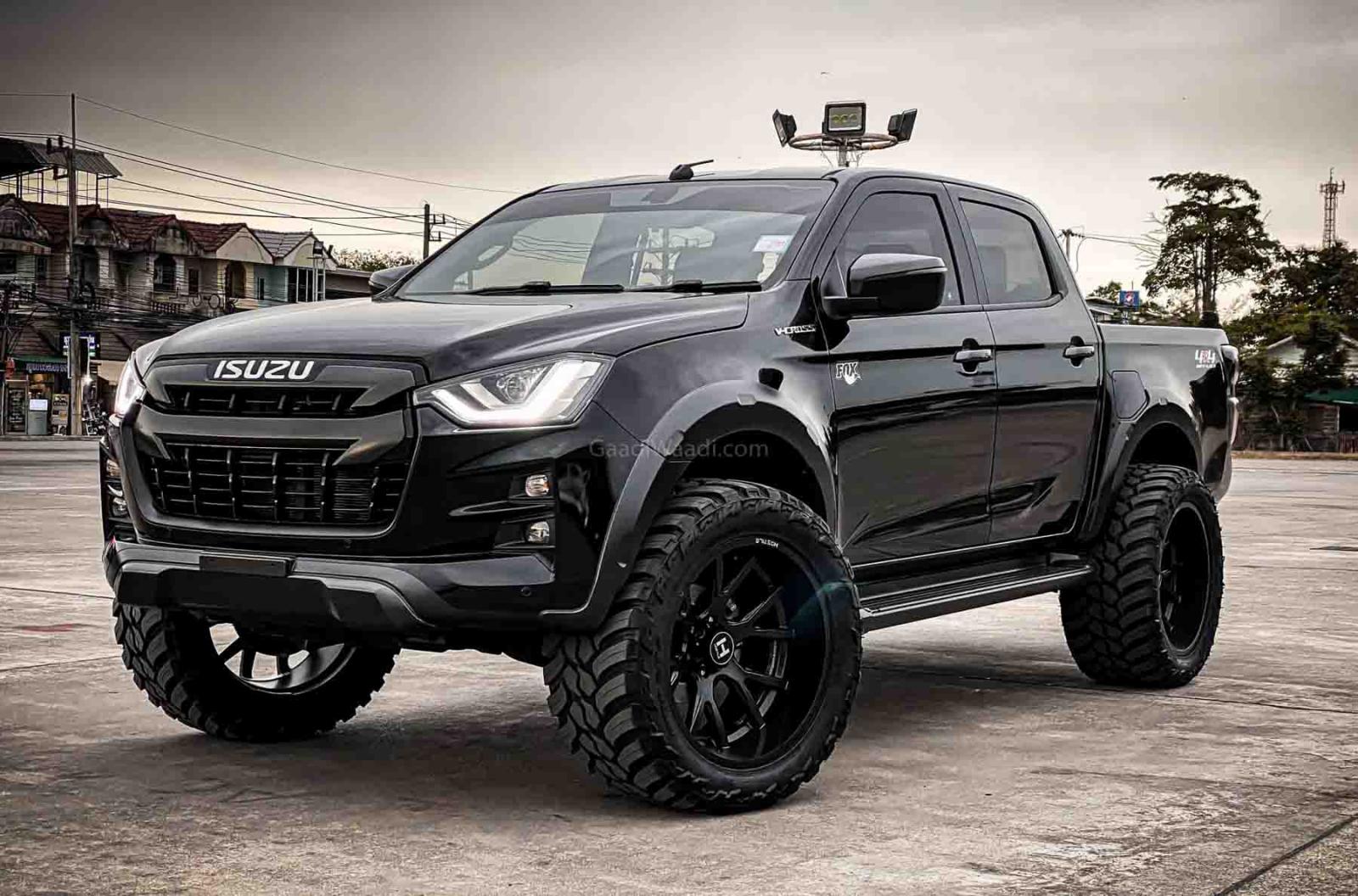 Many enthusiasts have their Isuzu D-Max Modified to make them stand out and be more functional in their tasks. In this writing, we will list some of the more popular modifications a D-Max owner can make and what you can do to improve the functionality.    
Isuzu D-Max Modified:

Tire
As an enthusiast, the first thing you can do is replace OEM tires. For the street, these are great, but for offroading, they will not be enough. When we upgraded to more off-road wheels, DAWG recommended logical alternatives because bigger is not always better.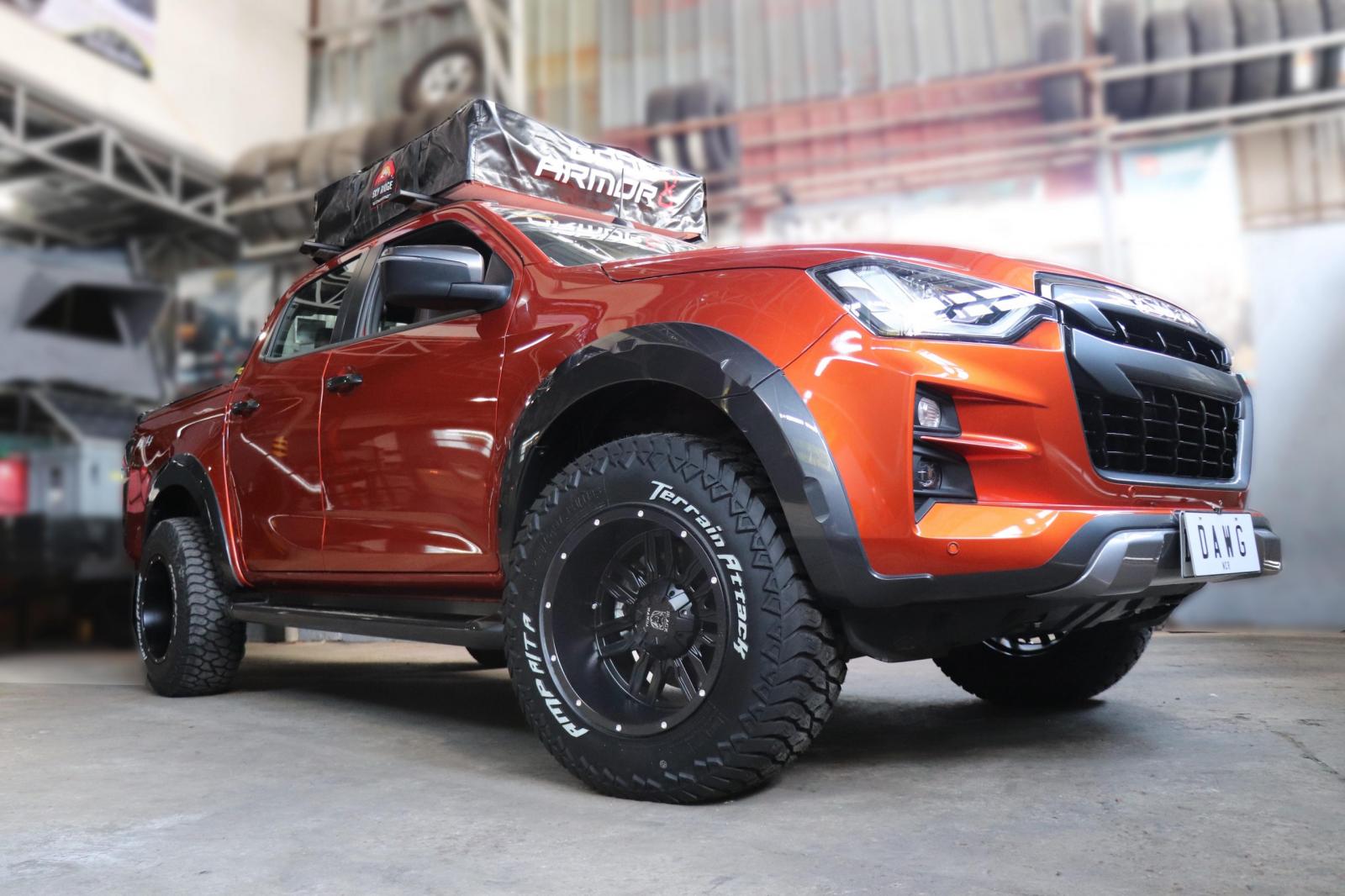 The new tires will look good and be in style for a photo shoot for your truck.
Isuzu D-Max Modified:

Tent
First, we bought a tent. Body Armor was our first choice. After mounting the hardware on the roof of the vehicle with Front Runner Load Bars, we had to use the right parts because some models didn't fit.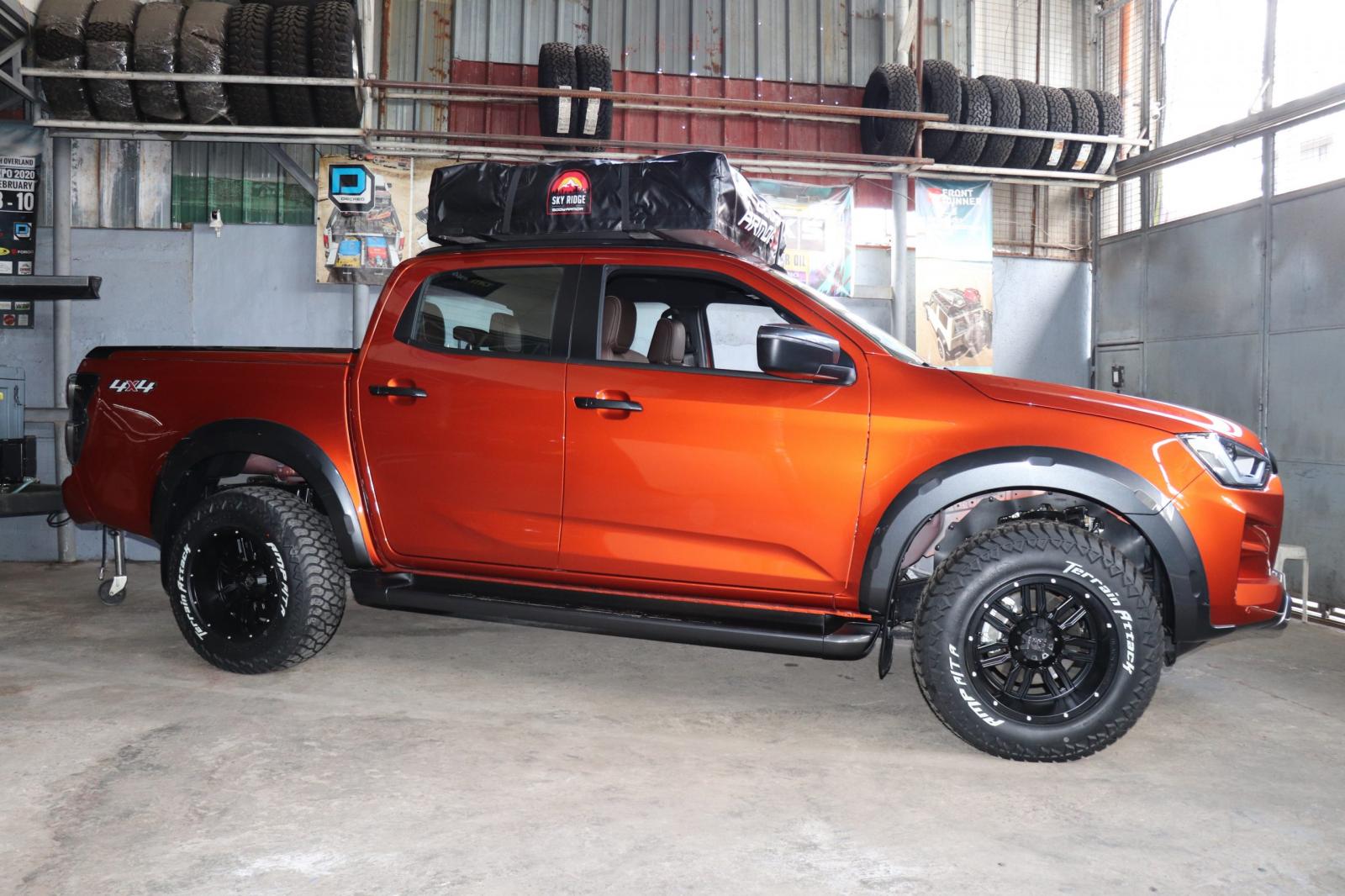 The tent is created for two people, and it includes sleeping paraphernalia. It is easy for you to pitch - you pull out the roof and sides and lock the frame. Additionally, you are provided with an aluminum fold out ladder.
Isuzu D-Max Modified:

Outback
If you'd like to make your Isuzu-made truck more capable off the beaten path, look to the Aussie way. ARB, an Australian company, specializing in aftermarket automotive accessories, has released a new summit bullbar!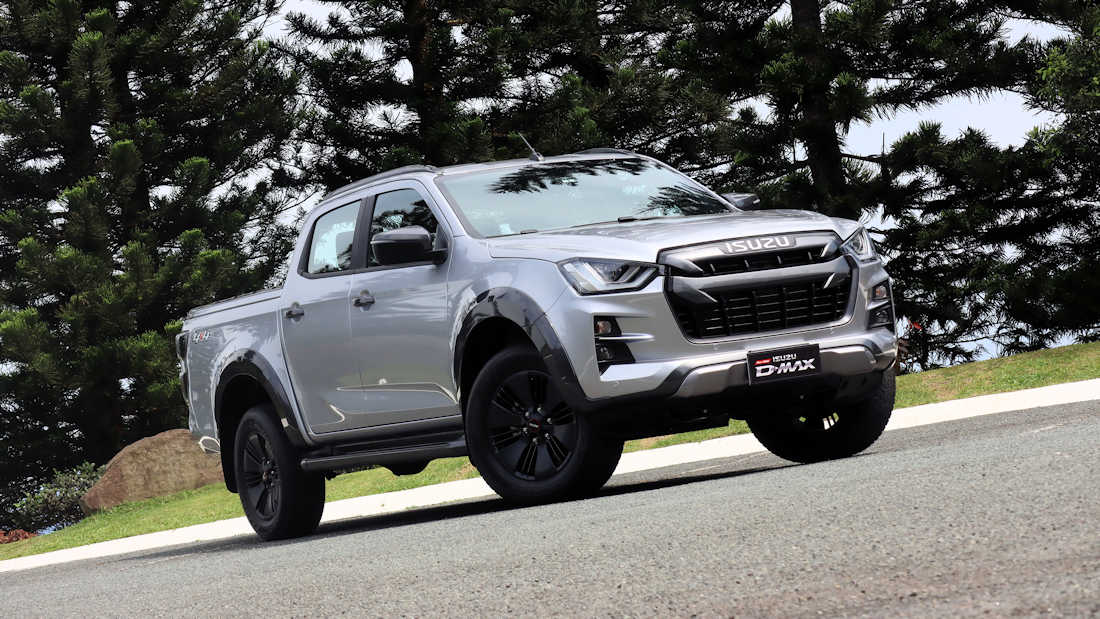 Besides offering added protection for both the front fascia and the engine bay, it also has mounting points for lights and winches. Plus, it offers a unique masculine style that'll turn heads down under.
ARB has come out with a new release of its canopy, which fits the new Isuzu model. It is weatherproof and waterproof and adds to its stability as stable as possible when one is out in the wilderness. 
While ARB canopies are primarily made for offering protection from the elements, adventurous folks have even foregone using them as makeshift sleeping pods in times of emergency or if there is a need for extra space if traveling with friends and family members.
The all-new D-Max is compatible with both Old Man Emu and Ironman kits in suspension systems. For Old Man Emu, their kit consists of a front strut/ coil spring/ dampening set up and heavy-duty leaf spring featuring matching compression shock absorbers. 
Similarly, Ironman's setup also has similar components, except that it includes a rear multi-leaf spring featuring matching shocks. 
Both brands offer four suspension upgrade options for offroading purposes, but the higher-end packages are only compatible with the all-new D-Max's option 4X4 high ground clearance specification.
Isuzu D-Max Modified:

Lower The Car
While some Australians modify their D-Maxs for offroading, Thais have other plans. In the past, the most popular modification to a D-Max in Thailand was lowering it and fitting wider wheels with grippy tires.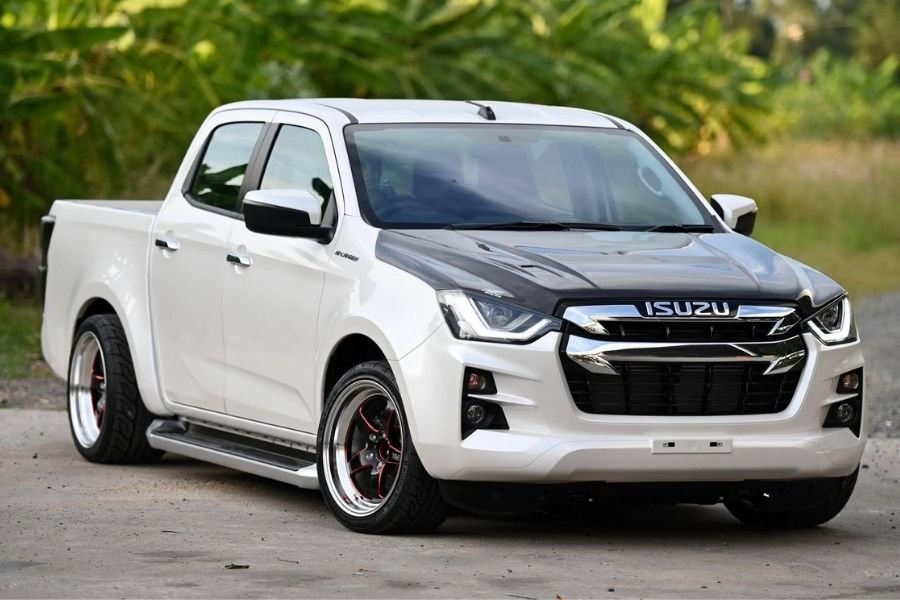 With two new aesthetically aggressive body kits, "D-Max" pickups from Isuzu steal the limelight at the Bangkok International Motor Show. These show models are dressed in flashy lightened plastic, carbon fiber exterior pieces, larger brakes, and equipped with bucket seats to match their rah-rah performance.
What makes the Isuzu D-Max the most sought-after pickup truck in Thailand? Well, it's certainly not the tall and imposing body but rather the improved suspension that has been specially made to traverse even the most tricky terrains found commonly in Thailand. 
The car can go easily over large bumps without worrying about affecting its power output or fuel economy – making it a perfect vehicle for those who want to live on the wild side or maybe need one for work. 
Those who plan to own an Isuzu D-Max must first understand that good looks matter in this part of the world because people tend to like pickups that sit as low as possible despite what purpose these trucks are used for.
Isuzu D-Max Modified:

Interior Upgrade
Indeed, the Safir will not be made available to impact India just yet. However, the idea remains that this model hasn't been released internationally and therefore can function much like a one-off luxury version of the more popular Isuzu D-Max AT35 Double Cab Automatic. 
This particular model has a bold Sapphire Blue Mica paint finish with a numbered interior badge, so it does look 'Safir,' as you might have guessed.
Bespoke seats designed specifically for the Isuzu D-Max Arctic Trucks have recently been finished in sapphire blue, overstretching. This luxurious pickup comes equipped with a D-shaped sports steering wheel with touchscreen capabilities for an extra touch of indulgence! 
Here are some other impressive specs on the car: - A 9-inch Multifunction Colour Touchscreen (with a built-in logo), nine speakers, and HDMI Port have been installed to complement this vehicle. 
Not only is there a front camera to monitor the area in front of the truck, but it also has a wireless charger built right into the glove box as well!
Some Last Words
Over the years, Isuzu D-Max has received the attention and praise of Filipino truckers and drivers, and the aftermarket parts industry has also started to flourish. You can make your truck unique by upgrading the exterior to the interior so that no other truck will look like yours. 
Isuzu D-Max is a great pickup for the Philippines. It's about time Filipinos know more about this great pickup and how they can have their Isuzu D-max modified for their needs.
If you're finding inspiration for your car modification, check out our Tips & Advice.
Hope you find this article on Philcarprice.com helpful. Cheers!