Car Tune-up: Mitsubishi Mirage G4 Modified Tips
Updated Jun 16, 2022
Adapting the Dynamic Shield front design, effecient fuel consumption, beyond expecting features, and competitive price, Mitsubishi Mirage G4 has stood out in the subcompact sedan segment for years.
The car is a deprived version of the Hatchback Mirage with many standard features which can come with a better engine and performance. This article will show some Misubishi Mirage G4 modified tips to level up your car.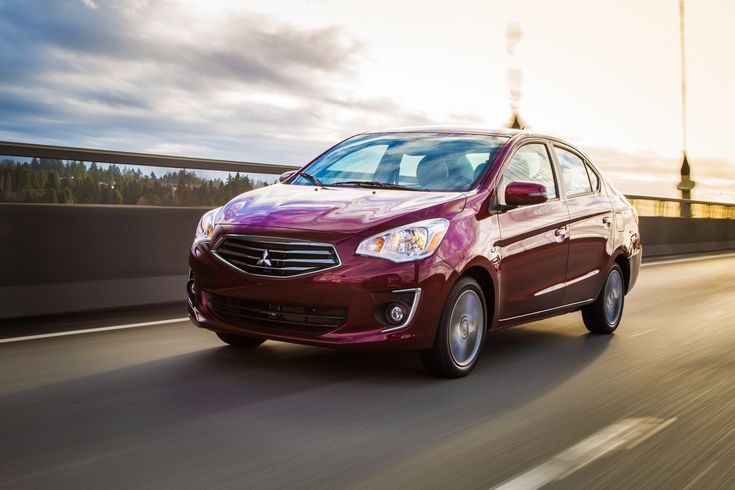 What Should Get Your Mitsubishi Mirage G4 Modified?
Since its launch, Mitsubishi Mirage G4 has received plenty of controversial comments. The most usual complaints related to its sluggish acceleration, noisy and unrefined engine, and cheap interior.
It is acceptable for these cons while the Mitsubishi Mirage G4 price in the Phillippines starts at P769,000 only. Additionally, the manufacturer pays more attention to the economical fuel consumption for this line.
If you already own this subcompact sedan or want to save money on a vehicle, you can do Mitsubishi Mirage G4 modified to enhance its performance while keeping its original features.
Some modifications you can keep in mind include engine & transmission, fuel system, and suspension. In the next part, we will give you the detail for these Mitsubishi Mirage G4 customized mods.
Mitsubishi Mirage G4 Modified
Engine & Transmission Modifications
Engine and transmission play an important role in the Mitsubishi Mirage G4's performance. 
The original version comes with a 1.2l, inline 3 cylinders to deliver 76 hp at 6,000 rpm and 74 Nm at 4,000 rpm at the maximum output. 
According to the manufacturer, this sedan can reach its top speed of 100 - 105 mph in under 11 seconds. However, the real practice shows that it needs 15 to 16s instead.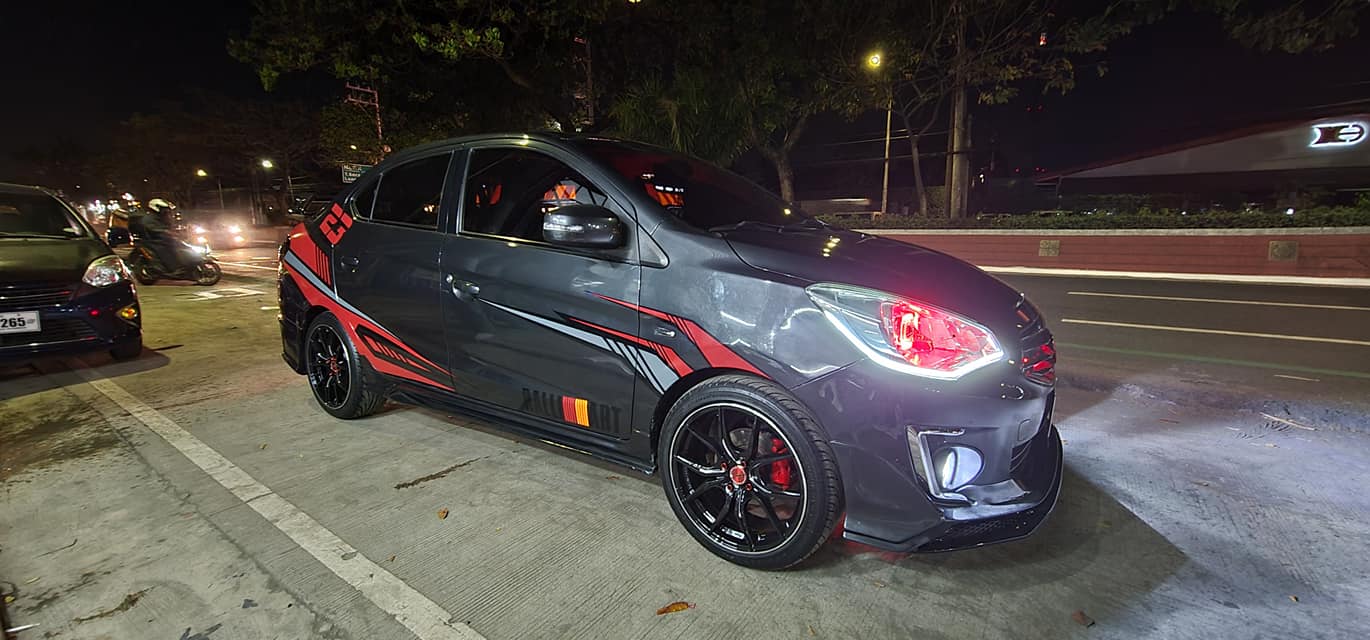 So, which engine and transmission can we use when doing a Mitsubishi Mirage G4 modified one?
Use a supercharger to increase the acceleration
The supercharger can increase the pressure or oxygen density for a more effective fuel combustion process, leading to higher output. Also, it takes less time for the engine to start with a supercharger.
Although it works excellently, this modification heats the engine, which can create an explosion if overdriving. Therefore, a cool air intake enhancement is required.
Change a suitable intake system.
The intake system of Mitsubishi Mirage G4 may not fit with the supercharger. A new replacement not only cools the engine down and supplies more air but also adds up to 15 hp to the performance of this sedan. It is recommended to use a K&N air filter for your Mirage G4.
Ignition timing is in charge of sparking the fuel to give power to cylinders running. Hence, the optimal ignition timing leads to smooth and effective engine work. An ignition adjustment reduces the noise from the engine, either.
Adapt a CVT for your perfect Mitsubishi Mirage G4 modified plan.
Mitsubishi Mirage G4 offers a five-speed manual transmission for the standard model and a continuously variable automatic transmission (CVT). If you own the standard model, let's tune your car with a CVT for a better driving experience.
Lower the clutch pedal engagement 
You should consider this idea if you find the pedal too high compared to the floor. Moreover, the high pedal is annoying for a long leg and creates tiring driving during the rush hour. Thanks to this adjustment, the Mirage G4 has better responsiveness.
Fuel Consumption Optimization
Although Mitsubishi Mirage G4 is considered economy fuel mileage, you can optimize it with a cartridge-style engine heater.
The new heater increases and diffuses the heat inside evenly and quickly to accelerate the car faster and save fuel. It also reduces engine wear for longer use. You can find this modification idea effective in winter and cold weather.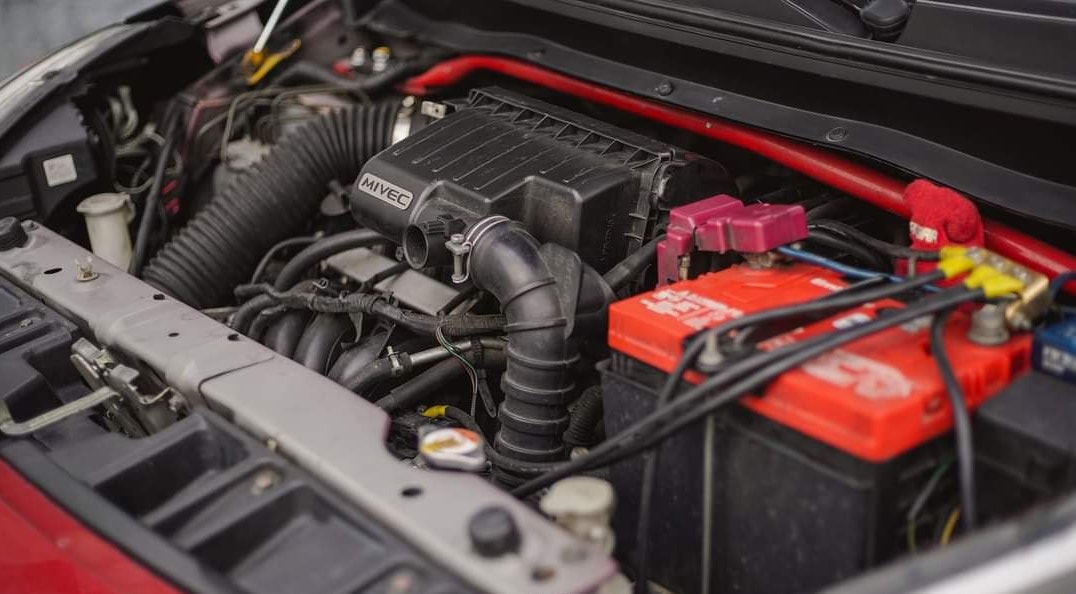 Suspension Upgrades
Suspension creates a great effect on your driving experience. Here are some Mitsubishi Mirage G4 customized suspensions you can consider:
Instead of the OEM springs of the manufacturer, you can choose stiffer or softer springs to lower the car's center of gravity. This replacement increases the grip and reduces the body movement of the Mirage G4.
As a result, you can control the car better and find joy without the big noise of the car as it was.
Misubishi features the Mirage G4 with a twin tube, leading to sluggish acceleration. Meanwhile, the monotube improves the responsiveness of the damper and heat dissipation for higher performance in both a race and daily drive.
Conclusion
It is possible to put magic on your Mitsubishi Mirage G4 for a cool and fun drive. You can come to a professional tune-up garage to plan your engine & transmission upgrades, fuel consumption optimization, and suspension upgrades.
Your subcompact sedan will change positively and perform incredibly by following our Mitsubishi Mirage G4 modified tips above. Follow Phil Car Price for more!