Mitsubishi Strada Modified - Raise The Bar For The Fine Old Rugged Car
Updated May 12, 2022
In general, pickup trucks are surely among the greatest vehicles to modify. This style of vehicle modification has formed its universe and is known by many people worldwide. However, you don't have to create a massive truck to customize pickup vehicles.
Even commercial vehicles may appear even more assertive and work even better with a few changes. You should acknowledge that the final output will be determined by the amount you prepared to give away. 
Here are some Mitsubishi Strada modified inspirations to consider for your upcoming build.
Mitsubishi Strada Modified: Off-road Tires
Mitsubishi has a record for dominating the off-road sector, and the Mitsubishi Strada models are no surprise. These Japanese pickup cars are built to be competent and ready to overcome road problems. However, there is always an opportunity for off-road enhancements.
You may begin by placing off-road tires on your vehicle to get it more off-road ready. A decent pair of off-road tires may improve traction on any unusual terrains. This upgrade also gives your vehicle a more rough appearance, which is very useful if you plan on riding it in the city.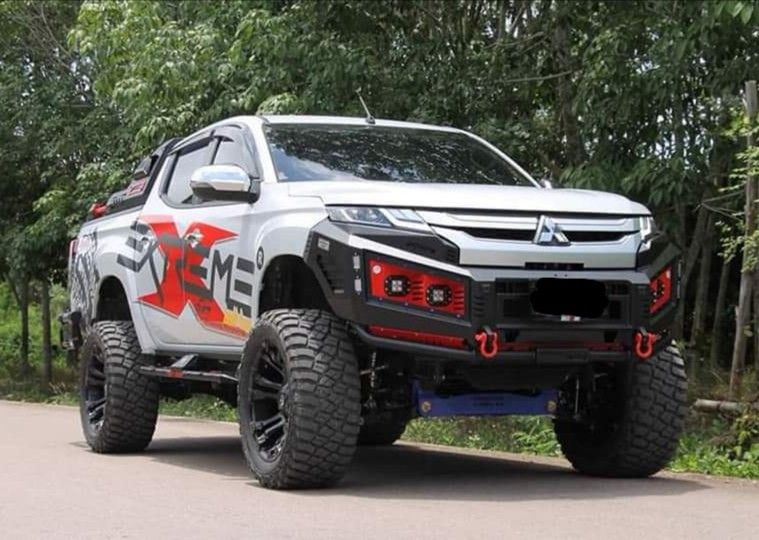 Mitsubishi Strada Modified:

Lower The Ground Clearance
The benefit of automotive customization is that you may add something fresh to the car. One improvement you might consider for your car is decreasing its ground clearance. You can also install wide-body upgrades to accompany the lower suspension.
A decreased ride height combined with broad body kits is a common upgrade seen in the modification community. Finally, combine this improvement with a lighter paint coat to give your vehicle a more daring appearance.
There are drawbacks to lowering your vehicle, which usually involves the body dropping to the ground. As a result, you should consider factors like road bumps or surface conditions on your way and how many people you regularly travel with. 
Then, there will be nothing flawed with a modified Strada.
Mitsubishi Strada Modified:

Changing Appearance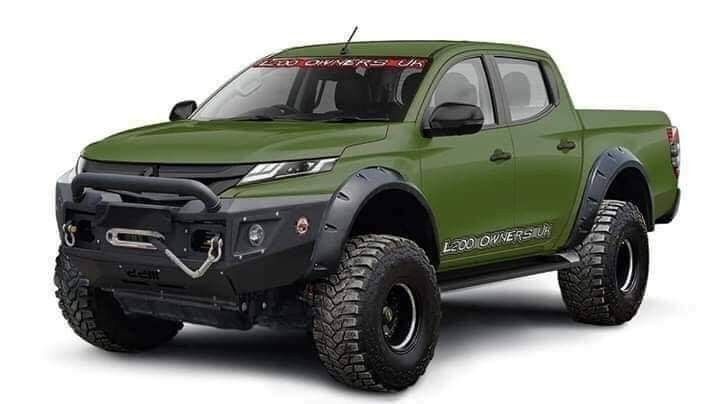 We don't recommend going athletic if you intend to customize this type of pickup truck. The current model already has a modified appearance, contradicting your plan to change the car's look. It features steel wheels, a styling bar, a back bumper, a tailgate grip, and a heating grille.
Furthermore, it has body graphics, which might be a problem if you wish to repaint your vehicle in the shade of your choice. You may try and feel the Strada engine between the GLS and GLX variations.
After selecting your desired version, you may go for any changes in your car's appearance. The Mitsubishi Strada horsepower is around 181 for a 2.4-liter petrol engine, which should be sufficient for your daily transporting needs.
Mitsubishi Strada Modified:

Additional Accessories
Additionally, you may use available accessories to make your car look even better. Here are some accessories and their price for you to consider:
A piece of 17-inch steel wheel - 10,212 PHP

Scuff plate - 4,493 PHP

Side-door finish - 18,188 PHP

Front bumper treatment - 17,412 PHP

Rollbar - 22,254 PHP

Hood cover - 4,265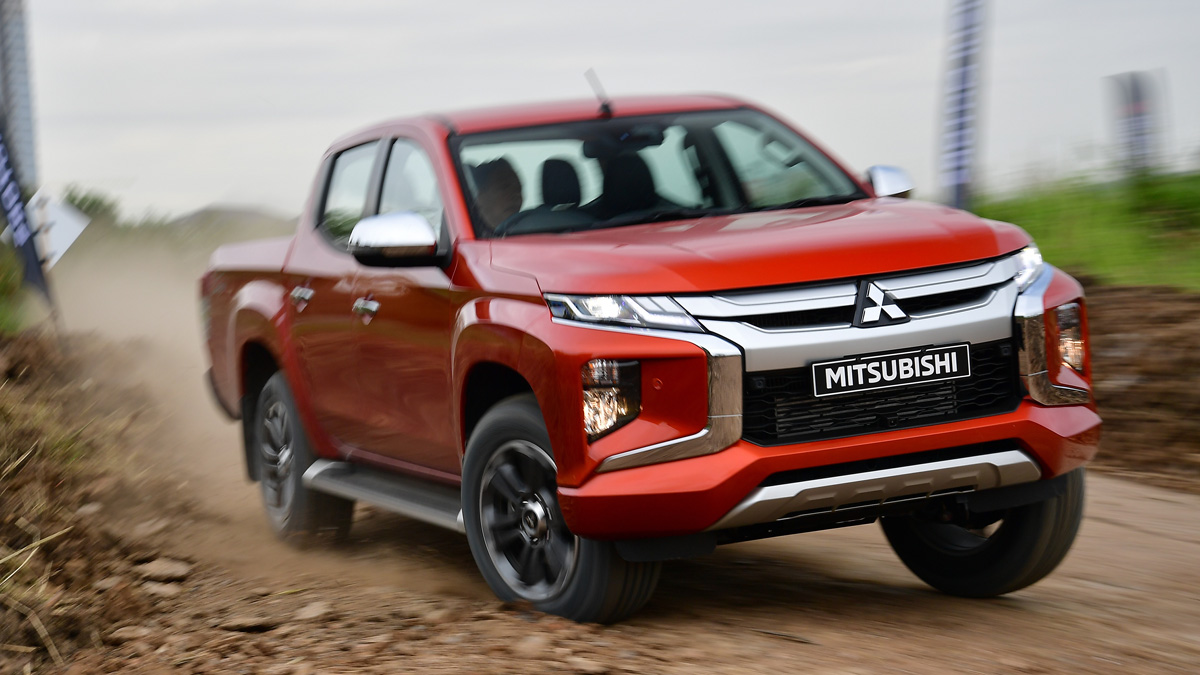 Conclusion
There are many things you can consider regarding the Mitsubishi Strada modified. So if you plan on changing your vehicle's appearance today, don't hesitate to visit us. We believe that you will find what you are searching for. 
If you have any further questions, please get in touch with Philcarprice right away, and we will support you immediately. Thank you for your time! If you want to read more modified cars ideas, then check our car tips.