A Detailed Guide On Creating Your Own Modified Nissan GTR!
Updated Jun 17, 2022
If you have used your car for a long time, surely you'll know that the vehicle requires fixing and upgrading. The definition of "modify" comes in as you are given a chance to get a different coat for your lovely car.
In this article, let's learn the options for a modified Nissan GTR! You won't be disappointed with all of the changes we present here for your vehicle!
Ten Modified Nissan GTR Options 
Exclusivity
Everyone wants a one-of-a-kind car, which you will get thanks to the modification from JRM. The company guarantees your vehicle can be exclusive since there are only 23 units built in total. 
Hence, the JRM Nissan GTR custom is a well-known modification of a powerful sports car. Compared to the original version, this version is lighter but more powerful in the engine, so it is suitable for those who want to modify their cars. Plus, it cost half a million dollars to get this update.
Tron Lines
Tron-GTR is an exclusive car design that you can find in China that will surely grab everyone's attention as it is too bright not to look at. If you want your car to look unreal like it is the main character in a sci-fi movie, Tron lines added to Nissan GTR will be the next thing to put on your wishlist.
People love this modification because they get to dress up their cars to the next level without affecting the car's engine and performance.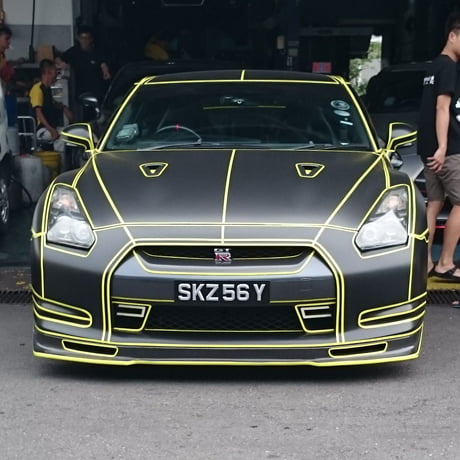 Tron Lines Added To Nissan GTR
Rainbow Effect
A change for multicolor love comes - a Nissan GTR painted in rainbow colors by Liberty Walk. With every feature remaining the same, this chameleon car can give off as many colors as it can as long as sunlight shines. 
However, don't be blinded by its colorful appearance yet under those shining colors. It is still an impressive car with powerful motors guaranteed to give off high-quality road performance.
Built For The Ring
Your dream of lapping the popular Nürburgring circuit within 10 minutes can come true once you build a Nissan GTR modified. The metal sheets will then be replaced by carbon fiber to cut excess weight, while a NISMO GT3 boasts aero components.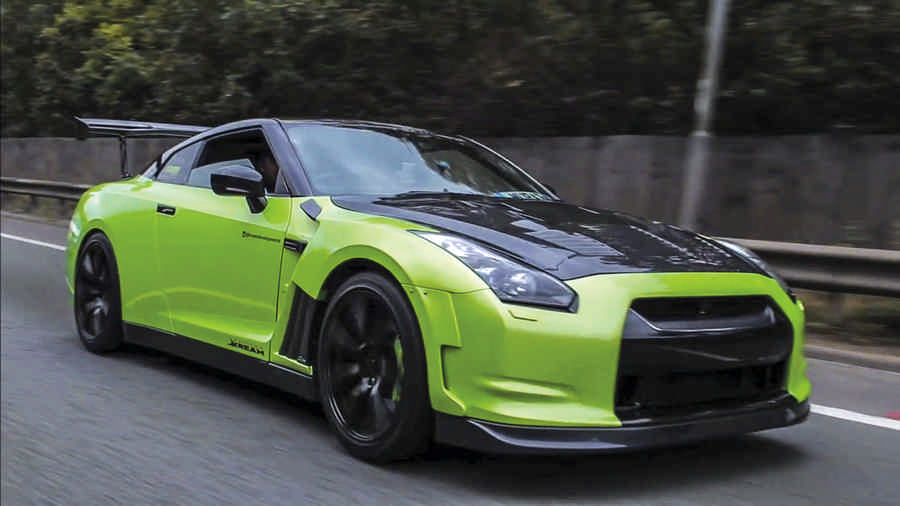 Nissan GTR Modified 
After the modification, the new Nissan will weigh less than 349 kilograms than before, looking for more firing. With proper tools and maintenance, you can easily take this new GT-R on the ring.
The Alpha Made
From a subtle 2013 Nissan GT-R with 545 hp, the car was upgraded into a beast that boasts an unbelievable 3,400hp to become the fastest All-Wheel-Drive worldwide crossover. That is such a change that Middle Eastern owners would want to do with their vehicles. It can run a quarter-mile in less than seven seconds at 232 mph; how insanely fast is that?
Gold-plate Modification
Dubai is famous for having everything shaded in gold, and the Nissan GT-R does not make an exception. The public was surprised by the appearance of the gold-plated GTR Dubai in 2016 during a car show in the Middle-Easter City. 
Many big names in the industry have created this flashy piece, including Kuhl Racing, Takahiko Izawa, Izawa body shop, and master Japanese engravers.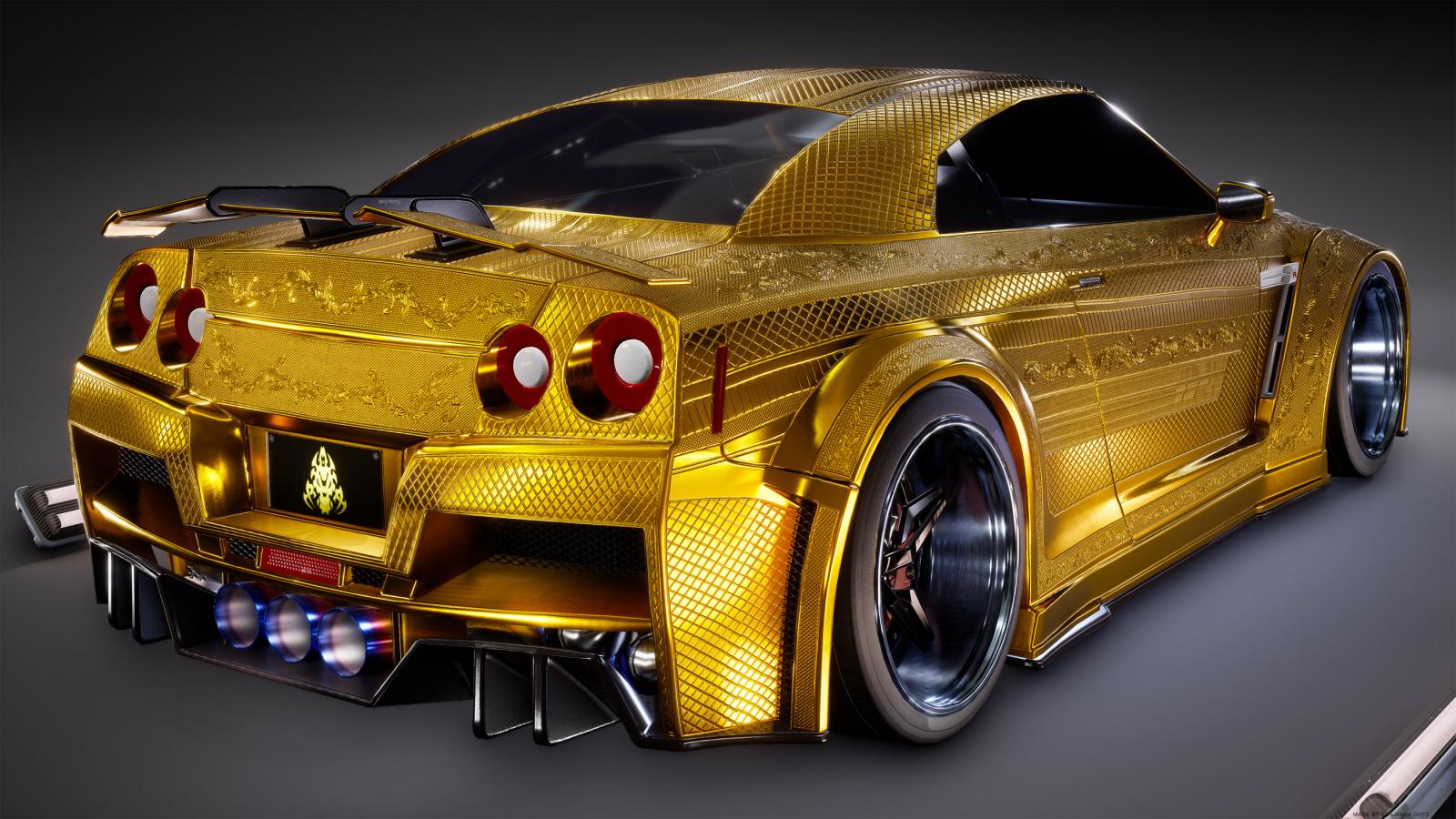 Gold - Plate Modification
The exterior was redesigned so there were more spaces to put on gold paint, and the final masterpiece was completed after all stencil work was done. In the meantime, this expensive vehicle costs about ₱52 million.
Hulk 
The fastest GT-R established by UK tuner Severn Valley Motorsport in 2012 reached 218 mph. That is one of the reasons why this monster is named after Hulk, besides its bright green outlook.
They have changed the rear diffusers, side skirts, and a carbon bonnet to create a new upgraded car. Under the hood lies the most critical change, which is replacing a 4.2-liter engine that produces 1,250hp.
Hill-climber
You may not notice that this is the Nissan GT-R R35 since it has two huge spoilers at the car's ends. Although front spoilers are not the most welcomed features in any car, this car empowers the car with a huge amount of downforce. The downforce amount is combined by the spoilers and rear diffuser rather than the car's weight. Such a hill-climber to be excited about!
Aggressive Black
Want that aggressive impression when someone first looks at your GT-R? A full body kit and huge rear wings from Liberty Walk will serve you by bringing a cool, powerful metallic black outfit. 
The speed is also enhanced thanks to the additions, making this new vehicle hard to catch when on its freeway.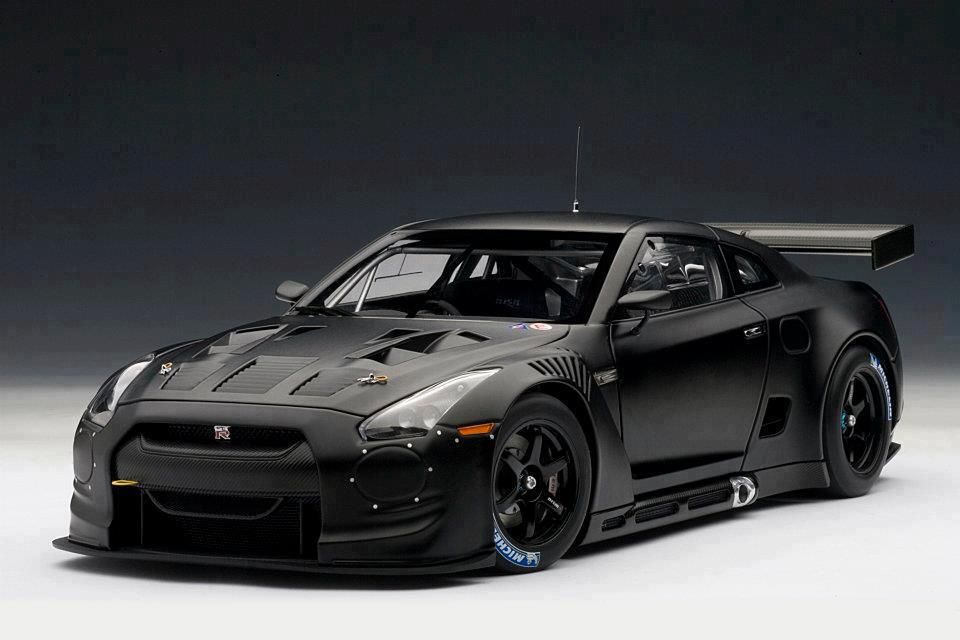 Nissan GTR Modified
Off-road
This upgrade is for you if you are strong enough to take the plunge. It costs ₱5,243,200 for a Netherlands dealer to cover you, as they guarantee to bring a new life to your old vehicle by adding in a taller suspension. 
They also input a V6 engine, which is likely to bring up over 600hp, much more powerful compared to 485hp from the 2011 model.
Conclusion
And that is the list of 10 options on the Modified Nissan GTR. The choices are endless when creating a new identity for your existing cars, so select the best upgrading option for your vehicle!
Thank you for reading this article! You can look forward to seeing more Tips and Advise article like this. If you have any question, feel free to comment below or contact with Philcarprice.com!