Toyota Fortuner Modified - Everything you need to know
Updated Apr 22, 2022
The Toyota Fortuner has been around for more than a decade now, and it keeps on getting better and better. It was first launched during the early 2000s and quickly made a name for itself thanks to its sturdy platform, powerful motor, and excellent support by the brand. 
In 2022, the Toyota brand will continue upgrading many features of this model. And they will satisfy car lovers in the Philippines. In this article, we will show you a lot of specifications of the Toyota Fortuner and some tips for users to get Toyota Fortuner modified. Please keep reading to find out what they are!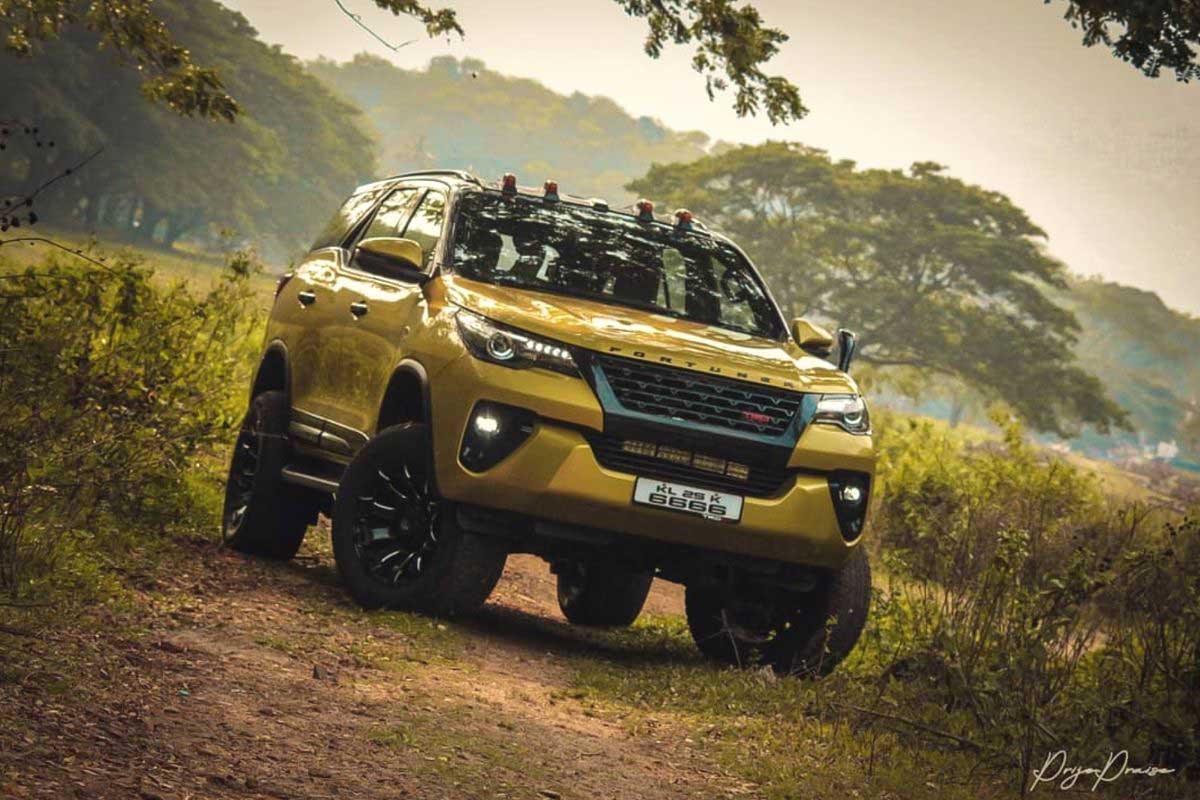 Toyota Fortuner modified: Yellow Ghost
Main Features Of Toyota Fortuner
The Toyota Fortuner is one of the best-selling SUVs in the Philippines. It comes equipped with a rugged platform backed by 30 years of dedication and experience. This new version further sweetens things with a bold interior design showcasing color combinations sure to ignite passion, while its prices are more affordable than before.
The Toyota Fortuner's bold and imposing design makes it appear of immense proportions. However, despite its predatory stance, the vehicle sometimes struggles to remain effective in tight city traffic conditions due to its large turning radius and size. 
You should note that the updated design makes the drive more challenging for drivers of a lesser skill level than those with a lot of experience behind the wheel. 
Looking at the exterior design is deceiving when it comes to the interior. The dash layout feels somewhat plain for a luxury-type wagon despite being spacious as there are few special features installed - nothing like what one would find in similarly priced SUVs from rival automakers.
Toyota Fortuner Modified
If there is one SUV out there that has only gotten better with age and will capture the hearts of buyers even with a limited budget to spend, it's the Toyota Fortuner. One can find diversified vehicles in the Fortuner lineup that cater to many different needs. Belows are two ways that we recommend you to have your Toyota Fortuner modified.
Toyota Fortuner Modified:

Exterior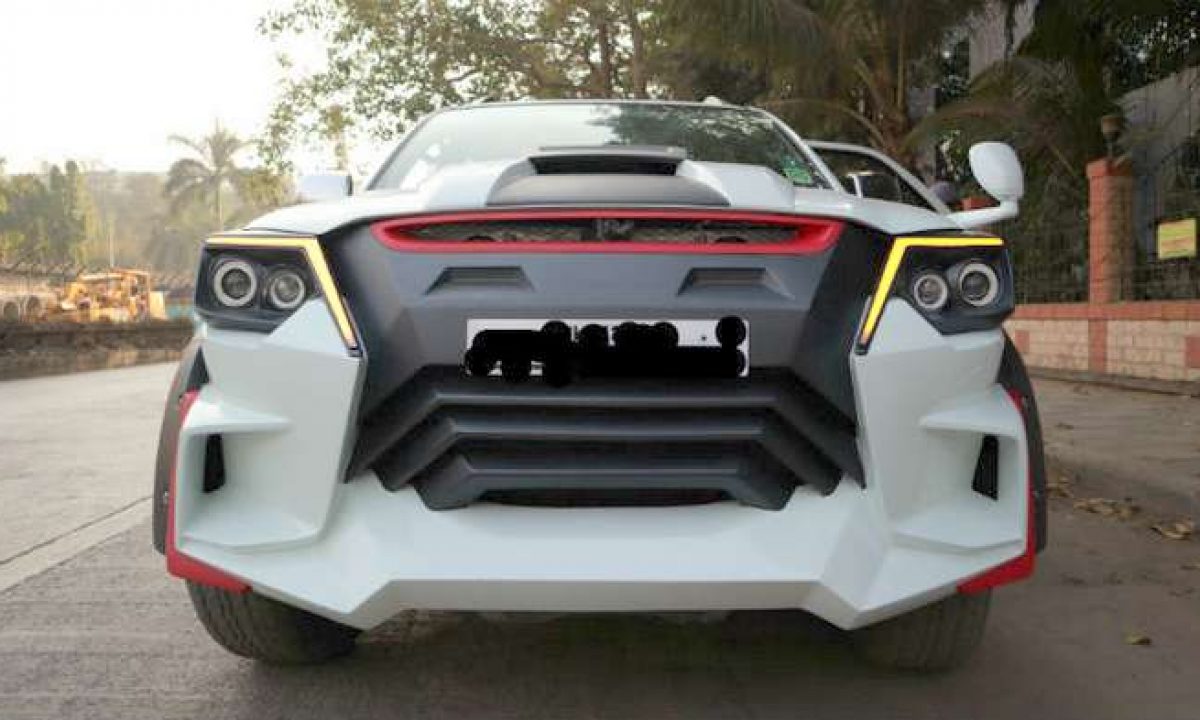 At the profile at the front, you will notice a new bumper with a larger grille and redesigned DRLs, which are not integrated into the bumper. Below are some similar blacked-out parts, which build on our Fortuner-inspired design element rather than picking up on another Bodyshop trend; unfortunately, these aren't proper DRLs either. 
On the side of the vehicle, you have an updated set of door mirrors with LED reflectors. 
Moving to the back end of the vehicle, you can see that there is now a more complex diffuser that has gone through some tweaking. The taillights, however, remain untouched, as L-shaped inserts at the bottom already accentuated them.
Toyota Fortuner Modified:

Toyota Fortuner is Modified into Legender Version
The newest addition to the Fortuner family is the Legender. It boasts many features like wireless charging, a kick sensor that lets you open your boot without setting a foot down, and an ambient light system. 
Some features of both the Fortuner and the Legender include dual-zone climate control, an electronic IRVM, an 8.0-inch touchscreen with Apple CarPlay and Android Auto capabilities, powered front seats, cruise control-- and all these awesome features are available on standard variants as well. 
The new Fortuner can handle any terrain. Mechanically, it gets a 2.8-liter engine and a 6-speed automatic transmission. This engine can generate 204 PS of power with a peak torque of 500 Nm.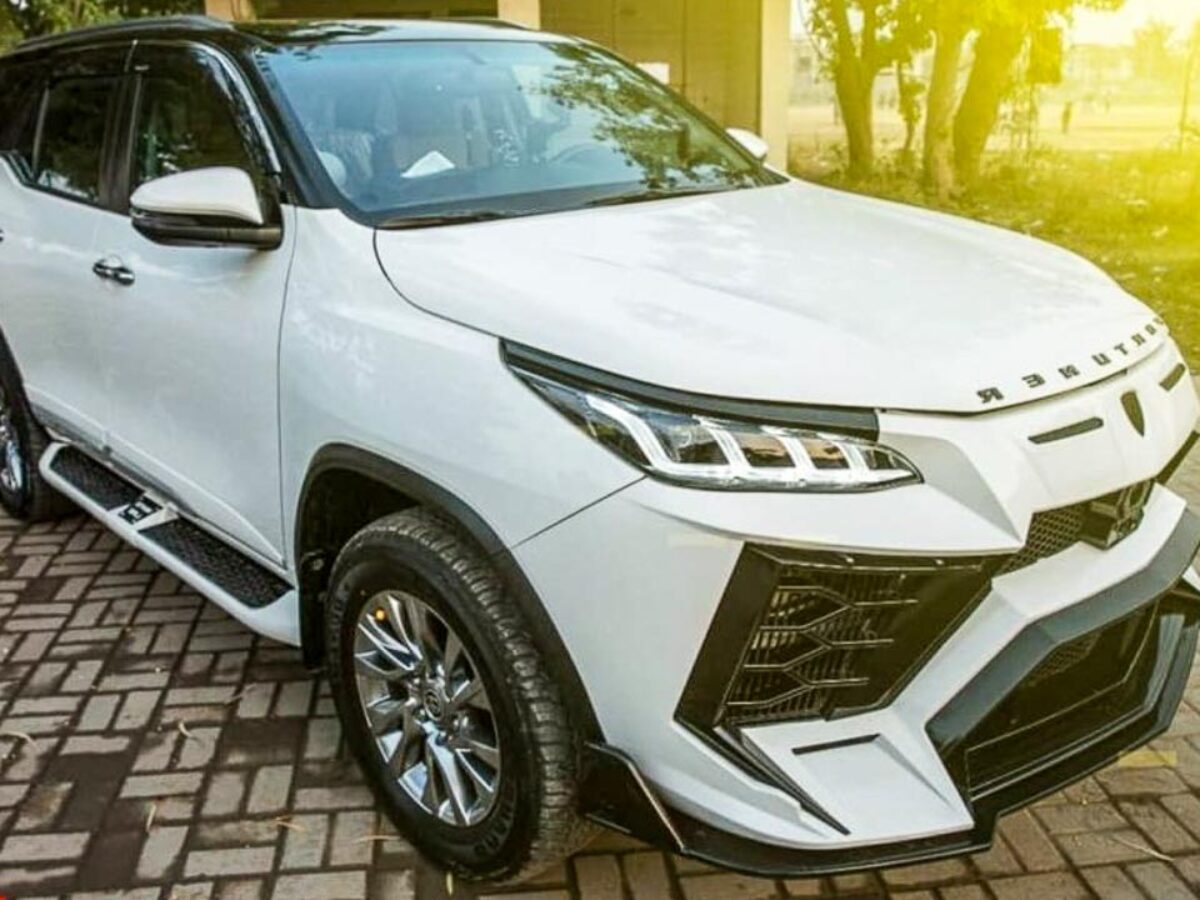 Conclusion
The Fortuner is a popular SUV known for its reliability, durability, and safety in some markets. It's an excellent choice if you have a big family or transport many large-sized items frequently as the Fortuner has a perfectly designed interior with plenty of space to accommodate luggage.
We hope that the tips about how to get Toyota Fortuner modified will be helpful for you before choosing your favorite model. Don't hesitate to contact us - Philcarprice for further information. Our customer service team is always willing to support you.