Toyota Land Cruiser Prado Modified For Off-road Adventures
Updated Jul 20, 2022
Although the original version is a great crossover for your long off-road journey, it would be fun to do Toyota Land Cruiser Prado modified for a higher performance, durability, and cargo ability.
If you plan your trip with Land Cruiser Prado off road player, let's grab some ideas in this article.
What Can You Do Land Cruiser Prado Modified?
The Engine
Toyota Land Cruiser Prado is great for daily use and some remote trips. However, it would be best to strengthen its internal power for more joy and expedition.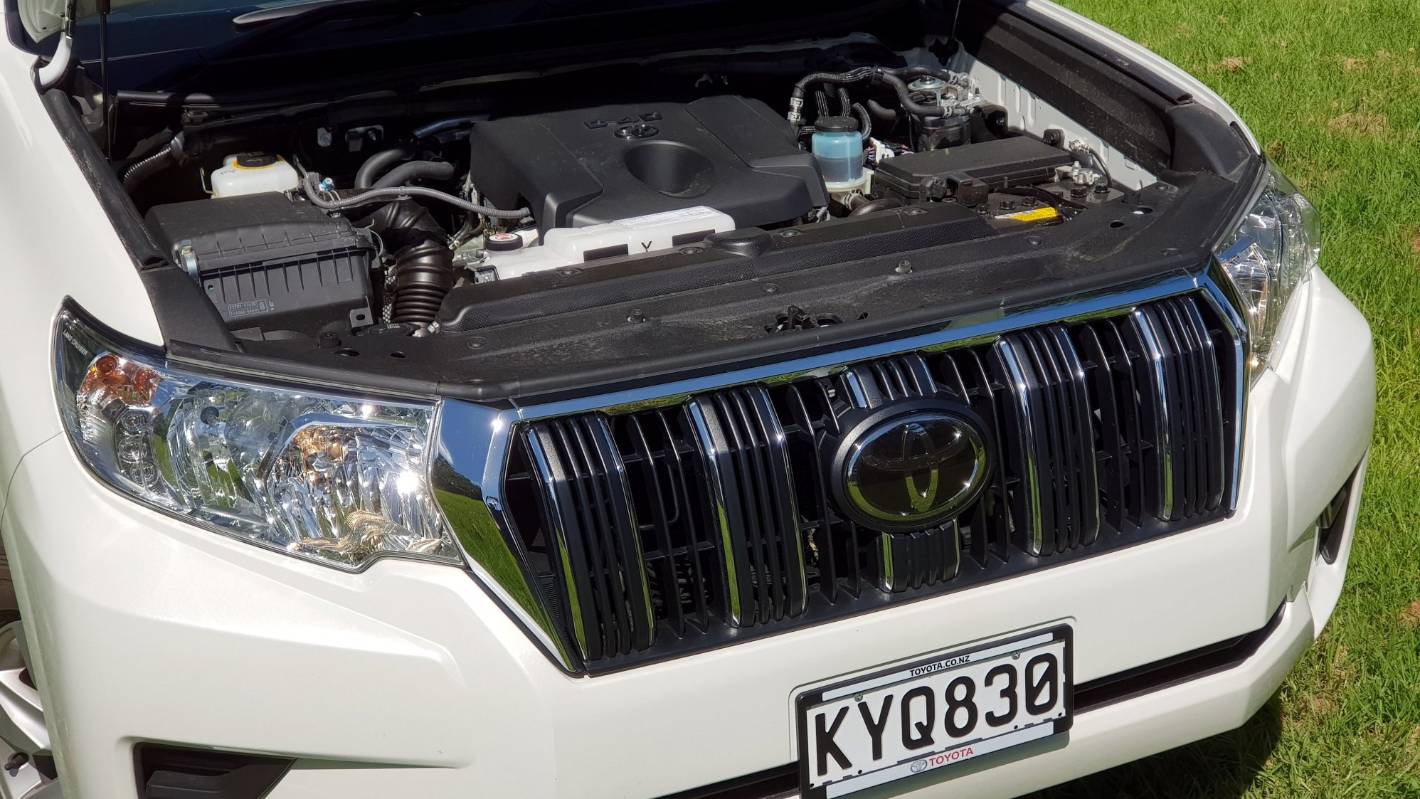 Toyota Land Cruiser Prado Engine
It would be a disaster if your air suspension burst in the middle of dessert or remote area. Hence, koi springs will give you reliability and a guarantee for your trips. A transmission cooler also helps release the heat quicker and enhance performance.
Adjustable bypass shocks reduce the bumpers to bring a better driving experience. Another idea is to add another fuel tank to fit your long off-road adventures.
Exterior Touchup
It will be full of dust and challenges if you are about to go on an off-road journey. Instead of remaining the original color, you should consider applying a new coat for your Land Cruiser Prado. A dustier look with a dark tone will be a good choice.
Besides, adding chrome-plated bumpers around the front and the back embellishes your car and protects them. Do not forget to apply the night LED to support your night trips safe and sound.
Rack System 
It's such a waste to forget to use the roof rack to carry your things. However, you should reinforce the modified Land Cruiser Prado for a better cargo ability. 
Using a steel-made rack system is ideal thanks to its great durability and lightweight, which creates less pressure on the car.
Inside Space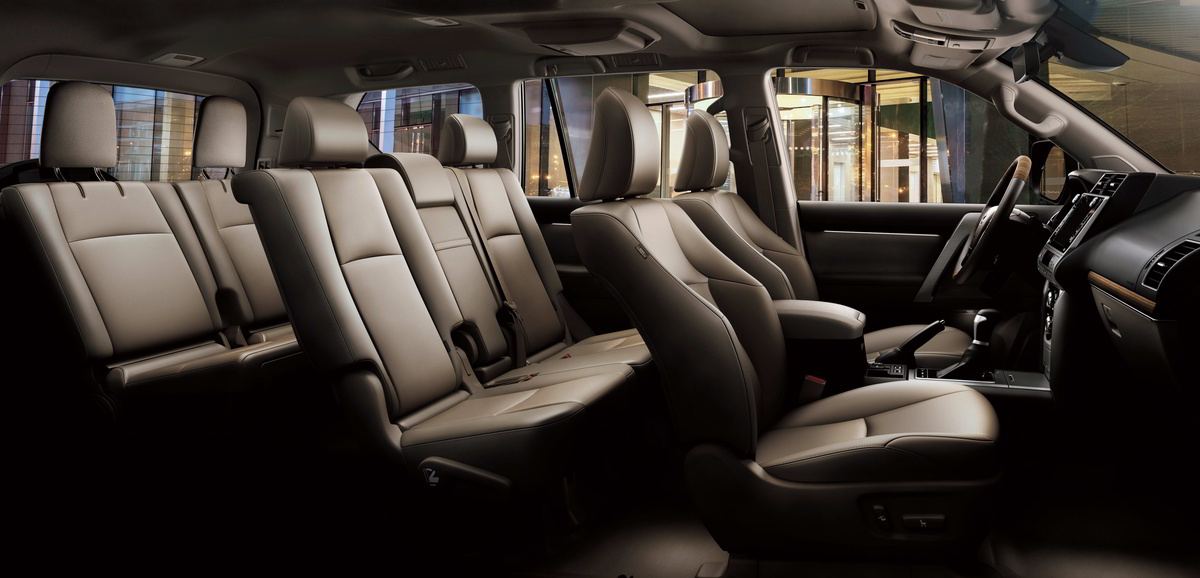 Toyota Land Cruiser Interior
Long outdoor trips require you to bring along many essentialities. Also, you may have to stay in the car to sleep days over days. By getting rid of the second seat row, you have a better cargo and a comfy space for a bed.
Interior system
Electricity for different daily gadgets is an important part of the Land Cruiser Prado off road adventure. It would help if you equipped an inverter to supply enough energy for all your accessories.
Tire 
Tires are really important to challenge different terrain. They affect the ability to handle the car, especially in off-road adventures.
We recommend applying bigger wheels with sphere aluminum bash plates to enjoy stable driving. This upgrade allows you to control the brake system better. Also, it heightens your car, although it's not much.
When your Prado is done, you will find it more masculine, aggressive, and pleasing. The only downside of this customization is that it increases the inconvenience due to the bumpier road feeling. However, it will be more fun and adventurous for an off-road journey.
Quick Notes For Toyota Land Cruiser Prado Modified 
It's not necessary to change the OEM radiator and rear e-locker. They are designed to bear all off-road journeys. Many people love to change these parts to create a masculine and cool look which is useless for your trips.
When doing Toyota Land Cruiser Prado modified, it's worth asking for professional advice. You may find ultimate tips somewhere on the internet, but they may not work for your car. 
Conclusion
If you plan to do Toyota Land Cruiser Prado modified, let's think about what you need first. You should power the Engine for off-road trips and increase the cargo ability. Never forget to prepare an electricity inverter. You will regret it if you do.
Follow Philcarprice.com for more useful and interesting car modifications on Tips and Advise.