Geely Coolray Vs Ford Territory - Fierce Competition
Updated May 17, 2022
Do you want to buy a car for yourself? You're debating between the Geely Coolray vs Ford Territory, but you're unsure which is superior.
Don't worry; we'll assist you in locating the solution. This section will evaluate these factors: dimensions, interior, engine, and price to determine which is the best and most appropriate.
Keep reading to find out!
Overview
Before we compare, let's learn a little bit about the Coolray vs Territory simple information!
Geely Coolray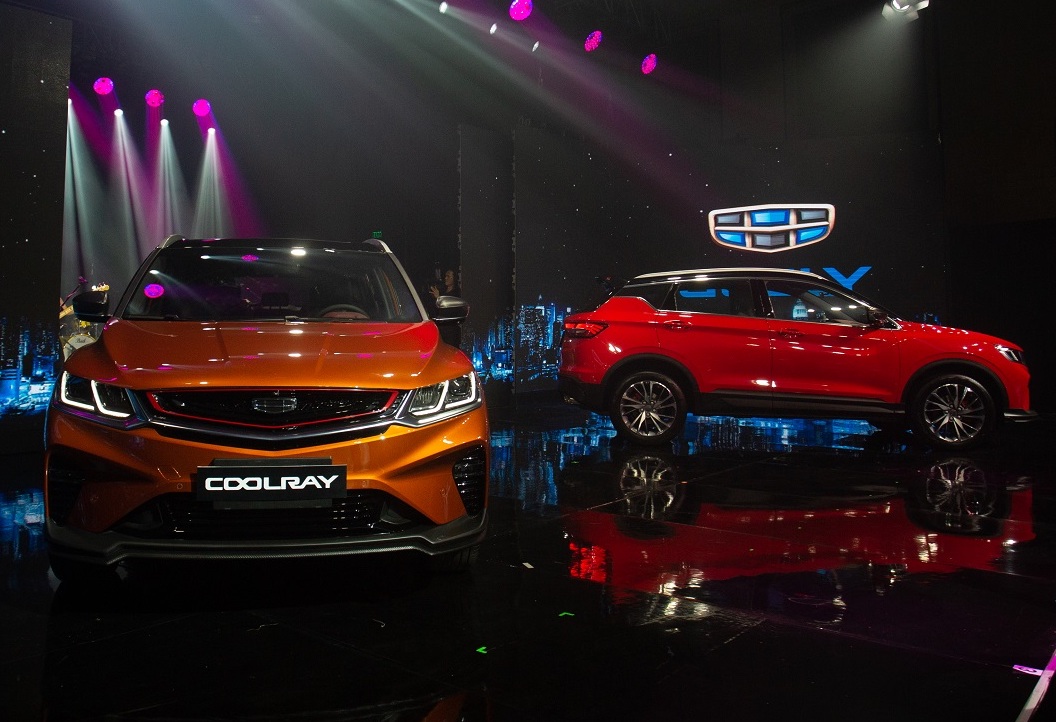 Geely Philippines' newest challenger in the Philippine vehicle market is the Geely Coolray, a compact crossover. European designs influence Coolray's remarkable clean and modern appearance.
Furthermore, the subcompact crossover is the first Geely vehicle built on the brand's all-new BMA platform, which emphasizes adaptability, safety, and packing.
Geely has announced a new version for the 2021 iteration: the Sport Limited. This model is currently restricted to 1,000 units, making it an appealing alternative for individuals looking for compact crossovers.
Ford Territory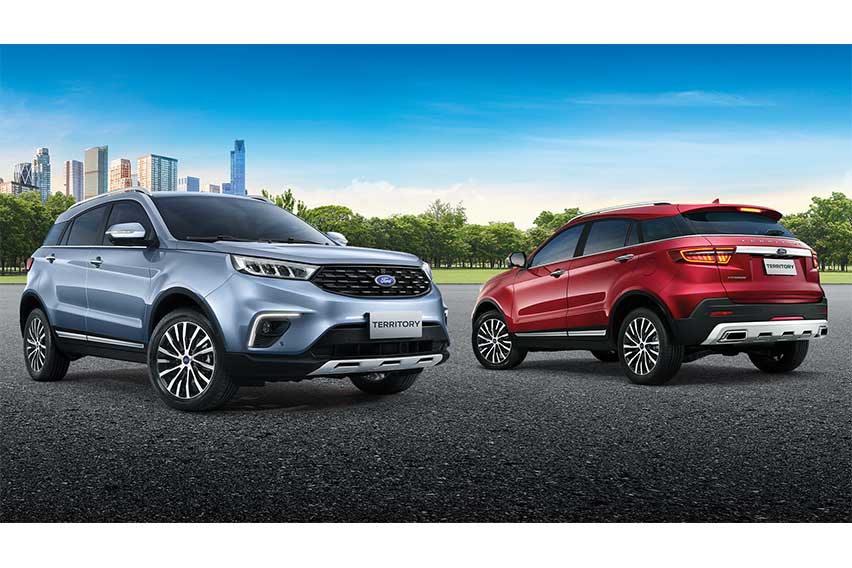 The Territory was introduced in August 2020 as the brand's latest small crossover in the Philippines. In Blue Oval's crossover lineup, it sits between the Ecosport and the Explorer.
The debut marks ford's re-entry into the small crossover sector. The choice to offer a new model is based on how competitive Ford is in the market and the brand's capacity to efficiently get parts for the model. 
This makes it cheaper for Filipino motorists. Furthermore, Ford automobiles have always adhered to the brand's tradition of clean design, ample room, and innovative technological features that promise ease and comfort. 
Those who take advantage of this new model can anticipate sleek and sophisticated features and several distinctive touches that set it apart from the competition.
The Comparison Of Geely Coolray Vs Ford Territory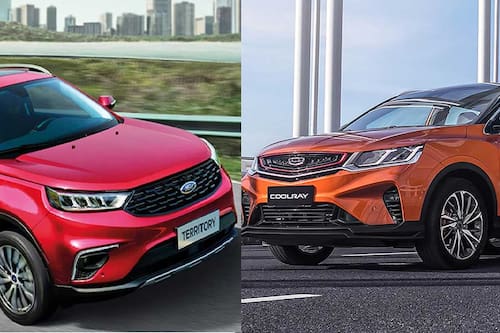 In this section, we'll look at the differences between Ford Territory vs Geely Coolray exterior, interior, etc.
Exterior
The Territory is a 5-seater vehicle with 4,580 mm in length, 1,936 mm wide, and 1,674 mm high, with a wheelbase of 2,716 mm. It has 180 mm of ground clearance.
This features all of the traits that set it apart from other Ford SUVs. However, it has certain distinct variations that set it apart from the others.
The automobile sports a uniquely designed Ford grille in the front, flanked by tiny LED headlights and sleek and smart LED taillights in the back.
The body is characteristic of the SUV series, with crisp, shiny lines and beltlines running down the back of the car.
While European models influence Coolray, it has a very inventive and current personality. The auto is 4,300mm in length, 1,800mm in width, and 1,609mm in height.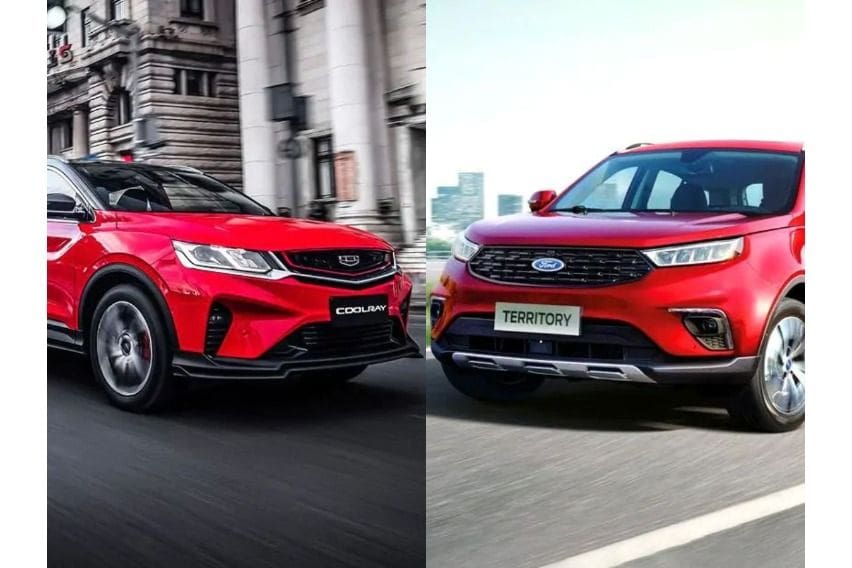 All-LED projector headlights are mounted on each side of the large Cosmos grille at the front of the vehicle.
The company has equipped this car with sportier and more powerful features such as quad exhaust pipes at the rear and imitation carbon fiber accents to appeal to younger people.
The entire build quality is its strong suit, especially visible up close. Only the Premium and Sport trim levels have the two-tone exterior appearance. 
All of the wheels are painted in a two-color turbine pattern. In the meanwhile, the Sport Limited model gets new 18-inch alloy wheels.
Interior
Each row of automobiles' interiors has unique characteristics that every user appreciates, as do both automakers. Coolray takes pride in its modern and elegant appearance, made possible by its Wingspan Technology. 
In the Ford Territory interior, both the driver and the passenger will appreciate the car's panoramic sunroof, which spans from the front to the back.
Second, let's discuss materials and colors. The Geely Coolray interior boasts black leather seats with red stitching down the sides and lush accelerators.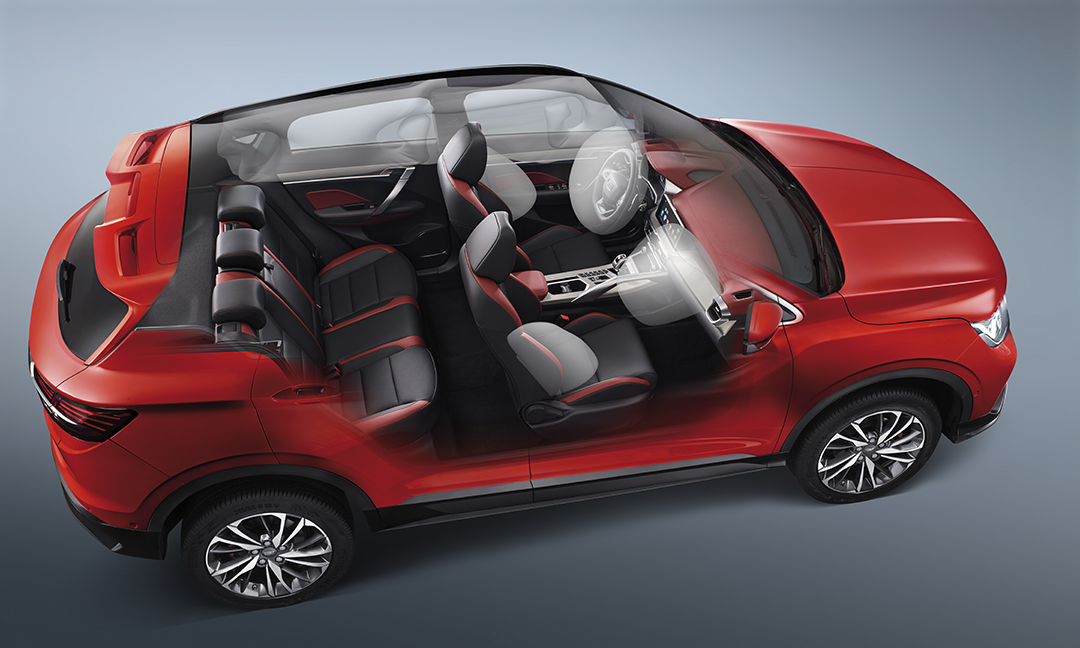 This Ford's car is made of three different substances: leather, plastic, and wood that have been embellished. Ford was able to break up the boring hues and highlights of these materials by giving them a matte surface while upholstered and clad in black leather and plastic.
Territory vs Coolray, both have a one-of-a-kind control panel. The Territory is futuristic, with a 10-inch infotainment screen as its centerpiece. A variety of toggles, buttons for the parking brake and drive modes, and infotainment screen controls are seen below.
The Geely is black with red highlights, giving it a two-tone appearance that complements the exterior. The 10.25-inch infotainment system is integrated into Geely's GKUI smart environment, which may provide entertainment and vehicle management capabilities.
Engine
Firstly, The Ford is offered in the Philippines with a petrol engine and is available in two versions. The car's top variant is powered by a Titanium Plus 4-cylinder petrol engine with 141 hp and 225 torque.
The Ford Territory specs have a gasoline engine capacity of 1490 cc, and 8.2L/100km for SUV /Diesel is about Ford Territory fuel consumption. The Territory is available with CVT (continuously variable transmission). 
The Geely Coolray fuel consumption is 6.1 liters per 100 kilometers, and its gasoline capacity is 1477 cc. The Coolray comes with an automatic transmission.
Geely's new crossover is available in three different configurations. The Coolray's highest model is powered by a 3-cylinder Gasoline engine that generates 177 horsepower and 255 Nm of torque.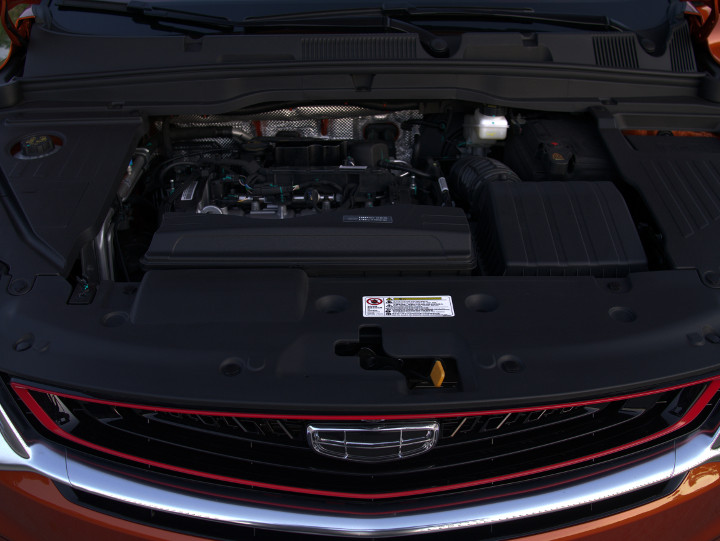 Price
When the Ford Territory was first introduced in the Philippines, it was available in two varieties, with a starting Ford Territory price Philippines of ₱1,277,000 for the Trend variant and ₱1,310,000 for the Titanium + version. 
In addition, it has a lot of colors for you to choose Panther Black, Crystal White Pearl, Ruby Red, Diffused Silver, Moonstone Blue, and Star White.
On the other hand, Geely Coolray price Philippines is slightly less expensive, ranging between ₱998,000 and ₱1,258,000. The Coolray is available in White, Orange, Blue, Vermilion, and Silver.
Conclusion
In short, when we considered all factors, Coolray was superior in many aspects.
To begin with, the inside of the Coolray is more practical and convenient, especially since it has Geely's GKUI smart ecosystem, which distinguishes it from other vehicles.
Despite the larger fuel tank capacity, the engine consumes less energy than the Territory. Finally, its pricing is excellent value for money and of outstanding quality.
Although the following qualities of the Territory are not noteworthy, it is more extensive in terms of size. The vehicle is larger and has more innovative features than previous vehicles of the same manufacturer.
That's all there is to know about Geely Coolray vs Ford Territory. What about you? Which vehicle do you believe is the best? Please forward it to Philcarprice.com.
View other car comparison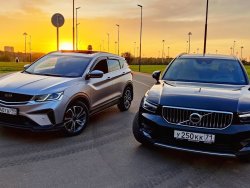 Dec 14, 2022
If you are looking for an SUV, Volvo XC40 and Geely Coolray are the two most popular names. Philcarprice will help you compare Volvo XC40 vs Geely Coolray.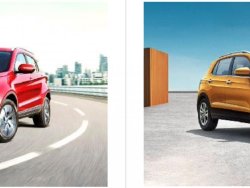 Jul 14, 2022
Here, we are comparing two cars from two popular brands, namely the Volkswagen T-Cross vs Ford Territory, in terms of pricing, engine, and many other factors!