Volkswagen T-cross Vs Ford Territory: Which One Is Better?
Updated Jul 14, 2022
Volkswagen has come up with a new small SUV called the T-cross. It's been pitted against Ford's new car called the Territory. Both these cars are extremely well equipped and have a lot of features to offer. However, they are still very different in their own way. Let's see how they stack up against each other with our detailed comparison of Volkswagen T-cross Vs Ford Territory!

Volkswagen T-cross Vs Ford Territory - Dimension & Exterior
Compared to the competition, Germany's #1 automaker was quite small, or at least its T-Cross wasn't when compared to the American Ford. TAll of Ford's long, wide and tall layouts are outmatched by competition, resulting in the VW's cabin size will certainly be less inviting than that of the American car. 
But that's exactly why the German brand has made sure its car can handle tough terrain with a higher ground clearance of 5 centimeters than what you'll find in the Territory. 
Drivers who cover bad terrain on a regular basis will find themselves appreciating Volkswagen T-cross ground clearance over other salient factors such as style or size.
In terms of exterior design, both cars have a strong and dynamic style with similar amenities like LED headlights and taillights, especially in the case of Ford, which is also equipped with front fog lights.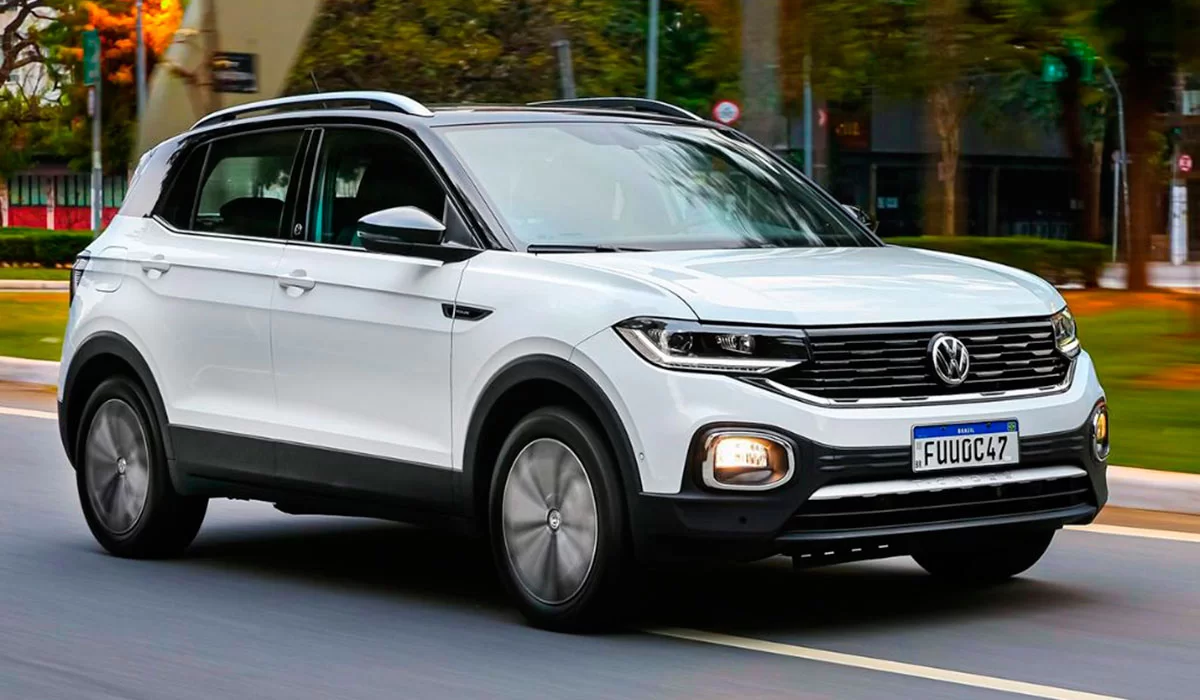 Volkswagen T-cross Vs Ford Territory - Interior
When you're looking for a comfortable new vehicle, both have a spacious space that would be able to hold five people comfortably. The Ford wheelbase is slightly larger, and its size makes it even more comfortable than that of the Volkswagen T-cross 2023. Hard plastics are replaced with nice materials like leather or luxurious fabrics, depending on which variant you choose.
These two models are accompanied by a list of features that ensure added functionality, such as a panoramic sunroof, air conditioning, and cruise control too! While it seems as if there are many similarities between the two, there are still some differences in their interior and entertainment features:
Volkswagen T-cross Vs Ford Territory - Engine
Although using the same 1.5-liter engine as its gasoline counterpart, the Volkswagen T-Cross engine power is somewhat lacking compared to its rival. While the maximum power of the WV is achieved at 111 hp and 145 Nm, the Ford Territory excels with higher power output at 141 hp with 225 Nm.
Although Ford is more powerful than VW, the car from Germany has impressive fuel efficiency. One liter of gasoline can get about 11 km of distance in urban traffic, but Ford only gets about 8-9km. This is a big advantage for the T-Cross, especially in the current time when fuel consumption is a major concern for most people.
Volkswagen T-cross Vs Ford Territory - Price
In the Philippines market, the T-Cross is now available in three variants. Volkswagen T-cross 2023 price Philippines ranges from ₱1,098,000 to ₱1,250,000, which is more affordable than the American car. 
Volkswagen T-cross Vs Ford Territory - Which One Is Better?
As a result of this comparison, we can easily say that Ford has done a better job of presenting their car, the Ford Territory 2023, which is why this model will be the victor. However, it doesn't mean that the VW is a bad car, considering what it has to offer in its price segment.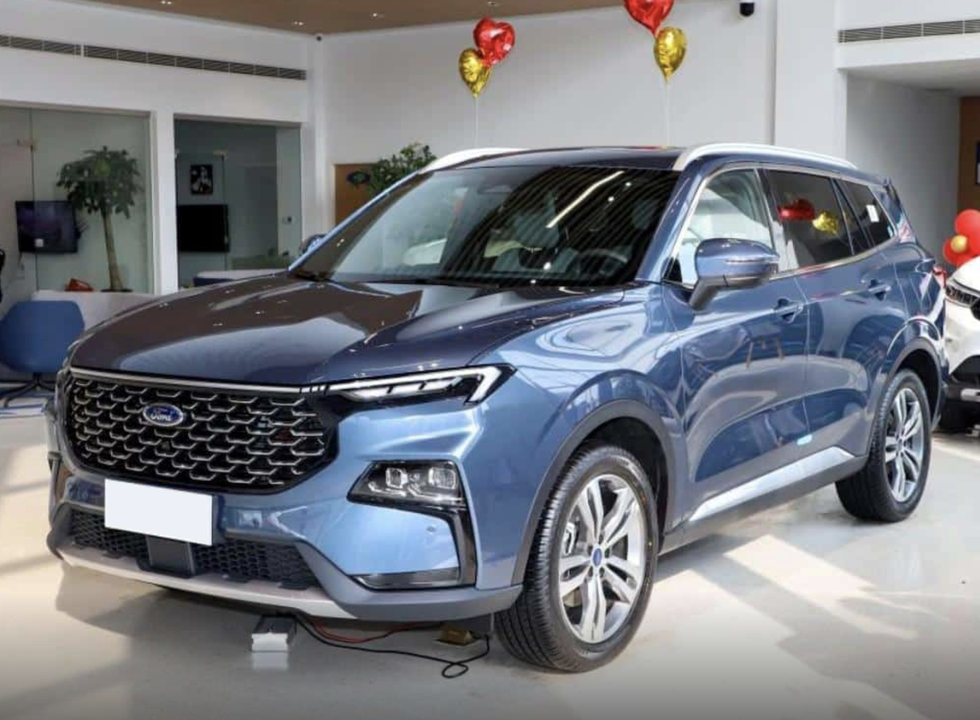 Ford Territory
If you have a big extended family, need a lot of extra space, and love the idea of having a really powerful engine under your feet, you will definitely find yourself choosing Ford over VW. Alternatively, if you're a person who wants to prioritize fuel economy and is looking for affordable car prices, T-cross is the way to go.
Conclusion
We hope you enjoyed our Volkswagen T-cross Vs Ford Territory comparison. Thank you for reading, and if you are interested in learning more about these two vehicles, don't hesitate to get in touch with us - Phil Car Price anytime; we're ready to help!
View other car comparison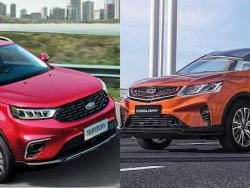 May 17, 2022
Geely Coolray vs Ford Territory: Which one is the best? Have you ever considered this? If so, please share it. If not, come and compare with us!