Hyundai Ioniq Vs Toyota Corolla Altis Hybrid: Which Hybrid Car Is Your Choice?
Updated Jul 12, 2022
Choosing a hybrid car can be a tough task. Unlike traditional cars, these vehicles come with many features, and the difference between them is not always very clear. 
Well, that's what we're trying to figure out in this post. Hyundai Ioniq vs Toyota Corolla Altis Hybrid is both known for its amazing features and popularity in the country. So sit back, relax and read on to find out which one is better!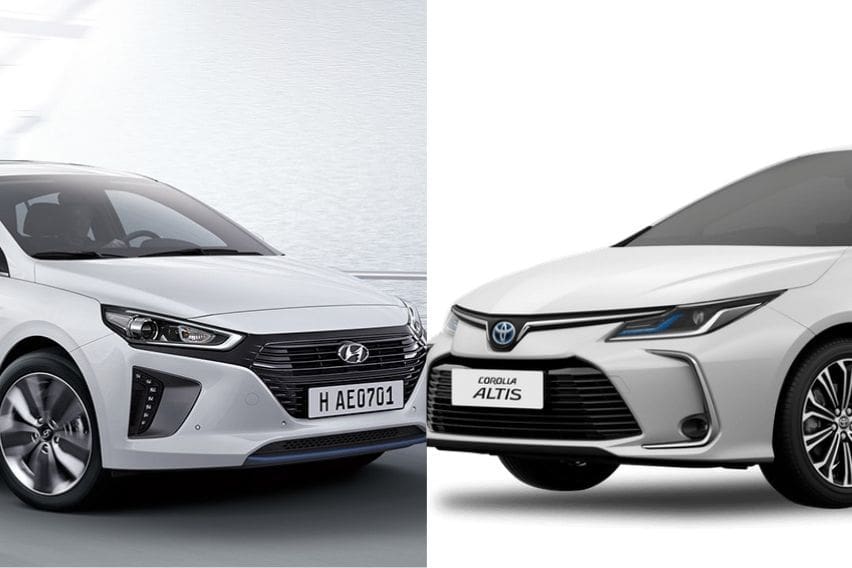 Hyundai Ioniq Vs Toyota Corolla Altis Hybrid - Dimension & Exterior
When it comes to Hyundai Ioniq vs Toyota Corolla Altis Hybrid dimensions, the Korean model is slightly longer than its Japanese counterpart, with a length of 4,470mm and a wheelbase of 2,700mm. The difference in length between the two cars equates to 10mm, which might not seem like much.

However, the Toyota makes up for its sedan by its significant width and height while having one of the highest ground clearances on the market - 180mm - so you can tackle even obstacles in an urban environment or use this car if you plan to explore areas that have lots of things off-roading (although we certainly don't recommend the latter!)
When it comes to the styling of a vehicle, it is easy to notice that the Korean Hyundai Ioniq appears sleeker and more simple, matching a modern user's sense of aesthetics. 
However, the Japanese manufacturer chose a design for the Toyota Corolla Altis Hybrid, which was taller, flashier, and stronger in appearance.
Hyundai Ioniq Vs Toyota Corolla Altis Hybrid - Interior
Each vehicle provides an effective five-person capacity regarding interior comforts and convenience, with lots of advanced features. Ioniq and Corolla Altis's digital, wireless infotainment system boasts Apple CarPlay/Android Auto connectivity, and touchscreen display with AM/FM radio are all present in these elegant designs. 
A detailed view of the Hyundai Ioniq 2023 interior departs from past Hyundai interiors. It features a modern design using a brighter color scheme and leather seats instead of fabric. Meanwhile, the Corolla Altis has a more dark black interior with gray accents. 
While there are some similarities between these cars, there are also several key differences related to their features, which you can see in the table below:
Hyundai Ioniq Vs Toyota Corolla Altis Hybrid - Engine
When talking about Hyundai Ioniq vs Toyota Corolla Altis Hybrid engine, we can see that the Korean brand offers a much more powerful vehicle compared to its rival. 
The performance has the Ioniq pipping the Corolla Altis's power. The former offers 139 horsepower with 264 Nm of torque, while the latter only makes 97 horsepower with 141 Nm of muscle. 
And even then, the Korean car is fitted with a six-speed dual-clutch transmission while it's a CVT transmission on the Corolla Altis.
 Surely, customers can get more fuel efficiency with these two vehicles because they use a gas and electric motor combination. Both have impressive fuel stats, getting less than 5L for every 100km driven. It can be seen that Hyundai's fuel economy is just ever so slightly better than its rival.
Hyundai Ioniq Vs Toyota Corolla Altis Hybrid - Price
In the current market, Hyundai Ioniq 2023 price Philippines is ₱1,620,000, with only one variant available. Meanwhile, Toyota offers two variants ranging from ₱1,054,000 for the lowest version and ₱1,595,000 for the highest version yet the price may vary depending on the color way. 
Especially in the 1.8 V Hybrid CVT variant, customers can opt for a special Platinum White Pearl Mica color with a higher price of ₱15,000.
Hyundai Ioniq Vs Toyota Corolla Altis Hybrid: Which One Is Better?
Going for a hybrid, the Toyota Corolla Altis Hybrid 2023 has a lot of things to offer in terms of features and usability if that's what you're looking for.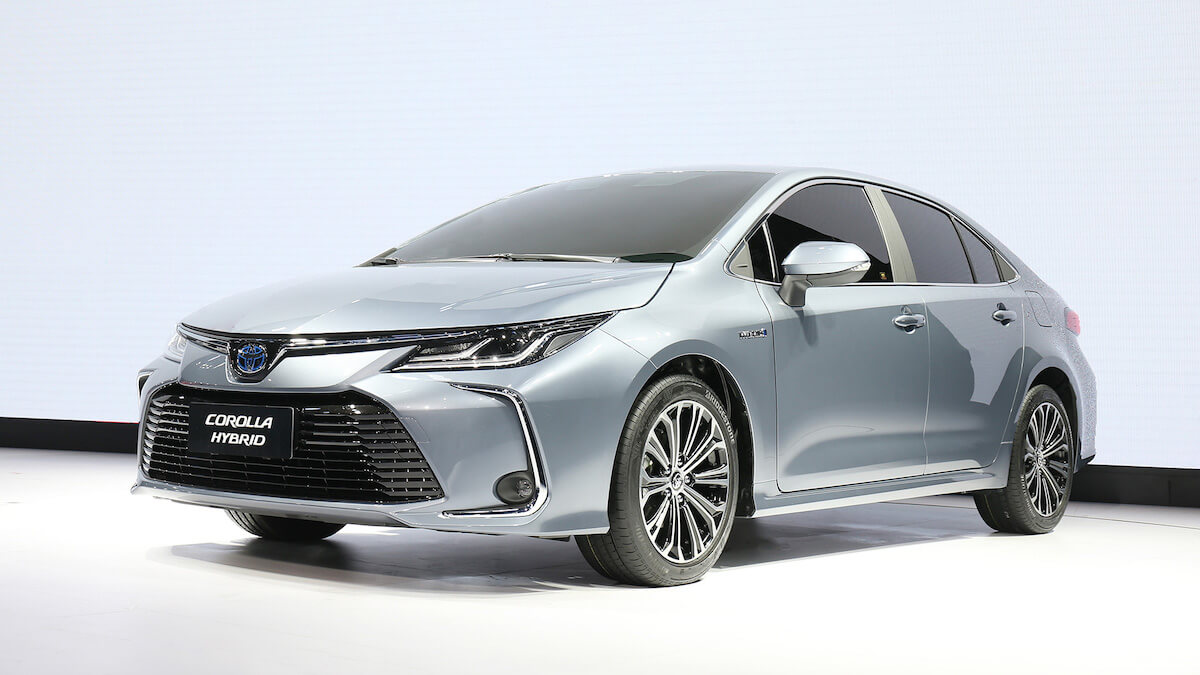 But if you're concerned about performance and speed as well as experiencing a more exhilarating drive, you might want to look into the powerful engine of Hyundai. Not to mention that the Korean automobile is also more affordable. 
You yourself may be able to weigh these differences in effectiveness and pick which one might suit your personal needs better; it is up to you!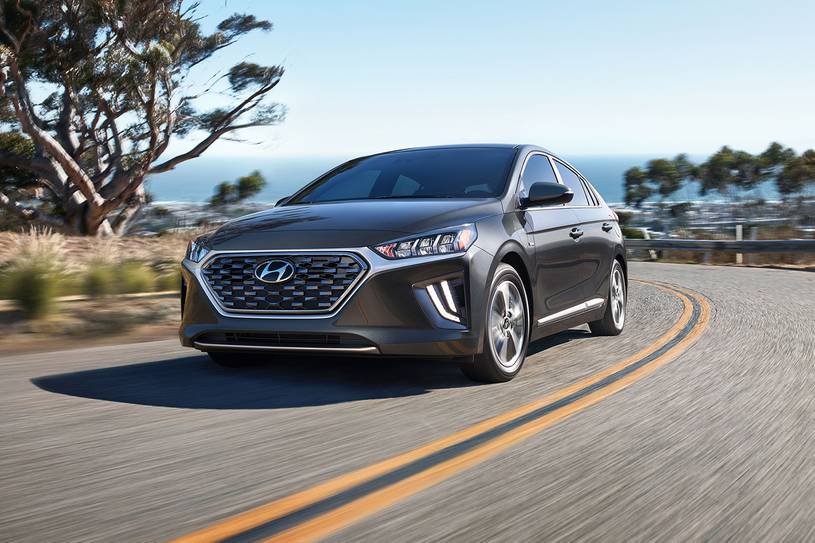 Conclusion
Overall, both cars are among the best in their class, and we hope that this comparison of Hyundai Ioniq Vs Toyota Corolla Altis Hybrid has helped you decide which car is better for you. 
If you have any questions or concerns, please leave a comment below, and Philcarprice will get back to you as soon as possible!