Hyundai Santa Fe Vs Tucson - A Precise Comparison
Updated Jun 30, 2022
Many people have gone crazy over deciding between the two models: Hyundai Santa Fe vs Tucson, as they seem to share many similarities, and both are well-selling.
Then, keep reading our article to find out your answer and make a wise decision as we would like to give you a very detailed comparison of these two vehicles.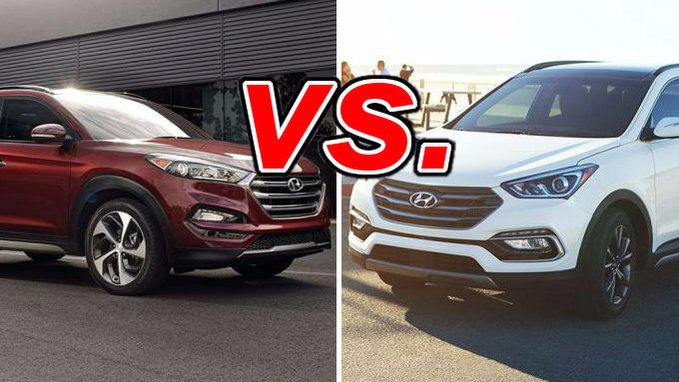 Hyundai Santa Fe Vs Hyundai Tucson
Hyundai Santa Fe vs Tucson: Overview 
Hyundai is one of the leading automakers in the Philippines, thanks to the remarkable sales of its vehicles. The two noticeable contributors to this great figure can belong to Tucson and Santa Fe.
Hyundai Tucson arrived in the Philippines before Hyundai Santa Fe. Tucson, positioned as a compact crossover, had its third developmental redesign in 2015. Meanwhile, Hyundai Santa Fe is the flagship model in Hyundai'sHyundai's SUV line-up and is positioned in the mid-size SUV sector.
At the 2018 Manila International Auto Show, Hyundai Santa Fe made its premiere in the country (MIAS). Later that year, in April, it was formally introduced. Until now, in 2023, after some upgrades, it is now available in two variants. 
Hyundai Santa Fe vs Tucson: Comparison 
Dimension
The biggest distinction between the two models lies in their dimensions. If you ask which is bigger, Tucson or Santa Fe, the answer must be the latter.
The bigger mid-size SUV Santa Fe 2023 has a length of 4,770 mm, while the other smaller compact SUV has a length of 4,480 mm. 
As a result, Santa Fe's wheelbase is much longer than that of Tucson's, which is 2,765 mm compared to 2,670 mm. And the width of Santa Fe and Tucson is 1,890 mm and 1,850 mm, respectively.
Santa Fe is also 20 mm taller than Tucson 2023 (1,680 mm vs 1,660 mm), leading to a difference in cargo space. So overall, 7 seater Hyundai Santa Fe wins over the standard five-seat Tucson in terms of dimension.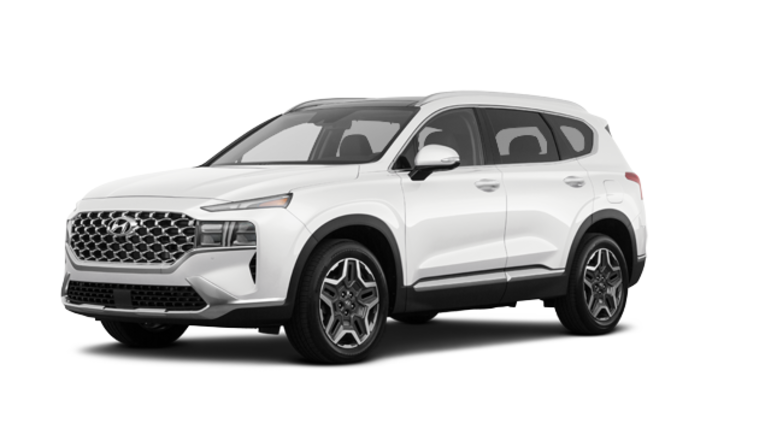 Hyundai Santa Fe Dimension
Exterior
Both being parts of the Hyundai line-up, the two models share some similarities in exterior design. 
On the front, the Santa Fe and Tucson all have the trademark cascading grille and split lighting configuration, with headlights on the higher end towards the bonnet and fog lamps on the lower end.
However, Hyundai Santa Fe 2023 has an advantage over Tucson, thanks to its premium list of external amenities. 
The Santa Fe, for example, includes LED projector headlights, LED DRLs, and LED fog lamps. Hyundai also offers Dynamic Bending characteristics to the headlamp units to improve drivers' sight. 
The Tucson 2023, on the other hand, receives relatively simple projector-style headlights with halogen lamps.
Hyundai SanTa Fe also seems to be more fluidic thanks to its curves and lines, which creates a more stylish side look. LED taillights and bumper cladding can be found on the back end of Santa Fe.
So does Tucson; it also receives roof rails, chrome-finished door handles, heated led glass, steering wheel, and panniers.
Interior
Both vehicles include heated leather front and rear seats, a spectacular sunroof, and an ultimate premium audio system. While Tucson's standard touchscreen is 7 inches which can be upgraded to 8 in the Ultimate trim, Santa Fe offers a bigger touchscreen for its customer, 8 inches. You can also make it to 10.25 as you wish. 
The two vehicles all feature Apple and Android CarPlay for wireless communication while driving and a surround vision monitor that shows a 360-degree picture of the surroundings. 
With larger Hyunai Santa Fe dimensions, the mid-size crossover offers more cabin space and can carry up to two more passengers than Tucson.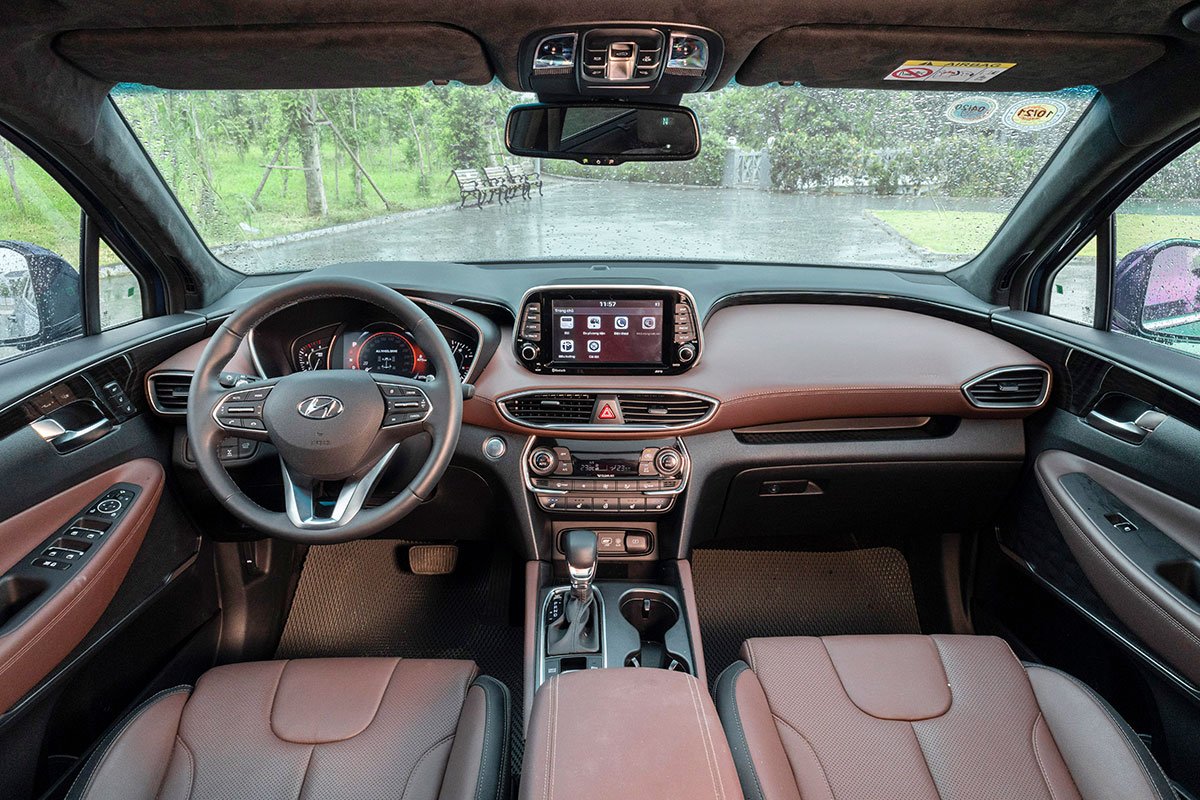 Hyundai Santa Fe Interior
Engine
When it comes to the Hyundai Santa Fe engine, the vehicle raises the bar with two standard gas engine options. The first is a 191-horsepower 2.5-liter four-cylinder, and the other is a 281-horsepower 2.5-liter turbocharged four-cylinder. Both are paired with an eight-speed automatic gearbox.
Meanwhile, with a base 187-horsepower 2.5-liter four-cylinder engine and an eight-speed automatic transmission, Hyundai Tucson can give a remarkable performance.
Safety
Both Hyundai Tucson and Santa Fe include optional front collision avoidance assistance with pedestrian recognition, smart cruise control with stop & go, and driver attention alert to ensure the driver and passengers' safety during the trip.
Yet, Hyundai Santa Fe offers more advanced safety features than Tucson, such as remote smart parking assist and highway driving aid to boost safety levels.
All models provide free 5-year unlimited distance 24-hour road assistance to provide drivers with extra comfort and security.
Price
Hyundai Santa Fe price Philippines is more premium since it is the most premium package. It can range between Php 2,158,000 and Php 2,538,000, which is much more pricey than Tucson that costs around Php 1,368,000 and Php 1,885,000.
Which Is Winner?
Both automobiles are wonderful choices, and the price ultimately determines the choice. If you can extend your budget by Php 2,158,000, the Santa Fe is an ideal purchase with outstanding dimensions, design, and features. On the other hand, it would be more economic if you head for Tucson.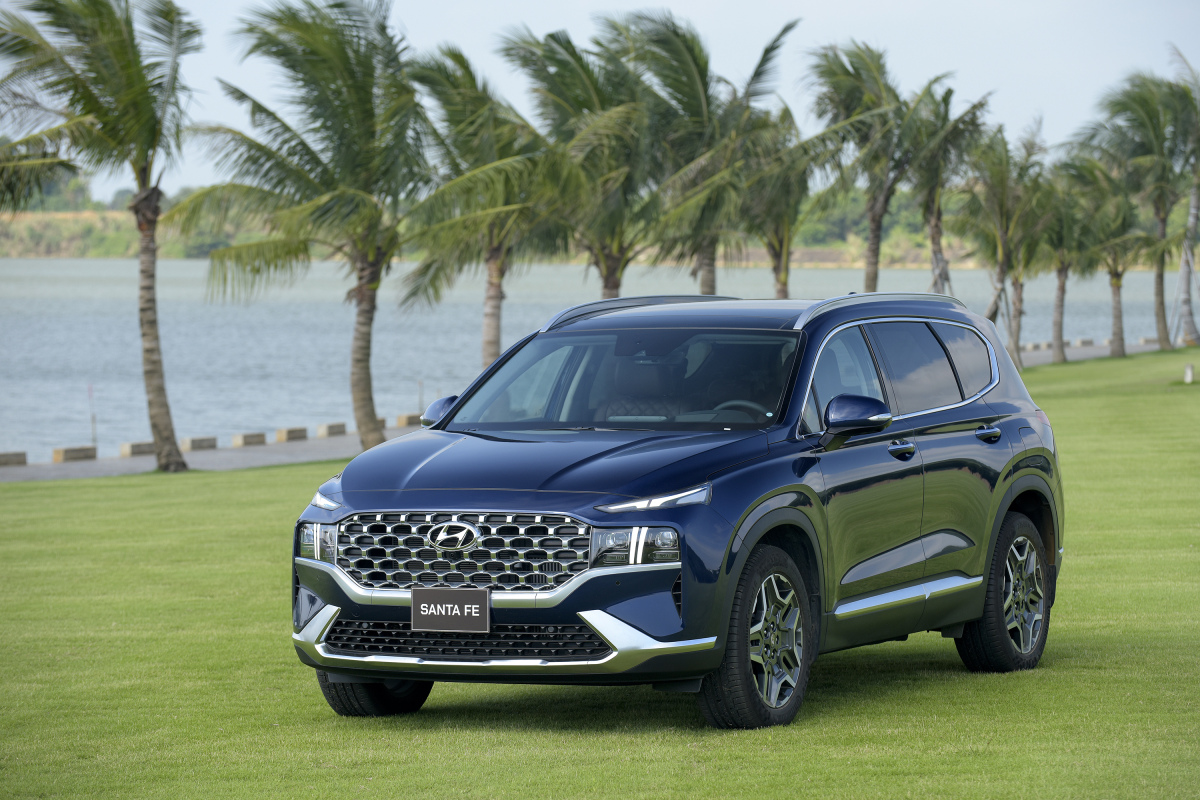 Hyundai Santa Fe 2023
Final Thoughts 
Overall, our Hyundai Santa Fe vs Tucson has detailed information about the two models. 
We have made every similarity and difference clear, and now the choice belongs to you. Both vehicles have done an excellent job, so consider carefully to make a wise purchase!
Thank you for reading! Also, you may read our writing of any other model on Car comparisons to get more thoughts on the subject. If you have any question, feel free to comment below or contact with Philcarprice.com!
View other car comparison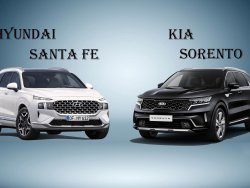 Jun 15, 2022
Are you deciding which car to get between Kia Sorento Vs Hyundai Santa Fe? Check out this article right now, as we will give you what you need on these two cars!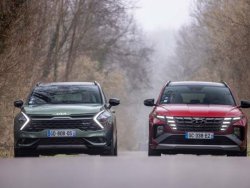 May 24, 2022
Hyundai Tucson vs Kia Sportage are both five-seater models in the SUV segment in the Philippines market. Which one is better? Discover more right now!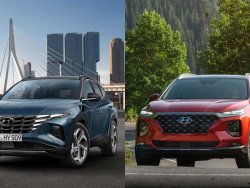 May 10, 2022
Hyundai Santa Fe and Hyundai Tucson are both great SUV options in the market. But which one makes more sense for you? Let's find out in this comparison review.