Mitsubishi Pajero Vs Nissan Patrol - Which Is Better?
Updated Jul 20, 2022
Introduction
The Mitsubishi Pajero 2023 will be eased out of manufacture in 2021 after a 39-year lifespan due to covid -19 and sales decrease. For 2023 there is some good news: the new Mitsubishi Pajero Sport will be introduced in Australia as a limited edition for those interested.
The Nissan Patrol is also an SUV car with the latest edition of Nissan's V-motion appearance and a trendy and sophisticated style.
In this Mitsubishi Pajero Vs Nissan Patrol article will compare the two models in different aspects from a to z.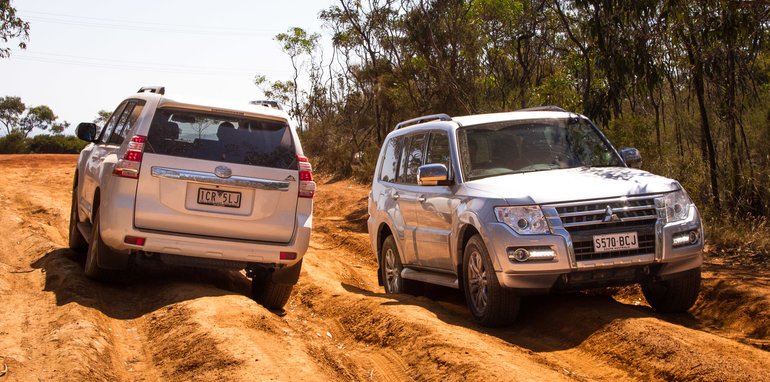 Mitsubishi Pajero Vs Nissan Patrol
Overview
According to Mitsubishi Motors Australia's brochure, this limited-edition Pajero will come with floor rugs, a tint bonnet protection, and a branded leather compilation. The car will also have special 'Final Edition' badges to mark its end of life. 
The new Nissan Patrol in 2023 is only available in 1 version with a new design for exterior and interior. The car is also equipped with more advanced safety features.
Mitsubishi Pajero Vs Nissan Patrol Comparison
Exterior
The precise design of the Mitsubishi Pajero, which is strong, may entice individuals on the road. 
The Mitsubishi Pajero features five doors and seats seven passengers. It has a length of 4900 mm, a width of 1,875 mm, a height of 1,870 mm, a wheelbase of 2,780 mm, and a ground clearance of 235 mm.
The new Patrol might be bulkier than the Pajero with the same size as the previous model. It measures 1,995mm wide and 1,995mm high on a 3,075mm wheelbase. The ground clearance has been increased to 275mm, larger by 2mm than the old model.
The Nissan Patrol has a new style, with a front built around a larger V-motion grille beneath a redesigned hood. A pair of redesigned auto-leveling LED headlights with a C-shaped LED trademark.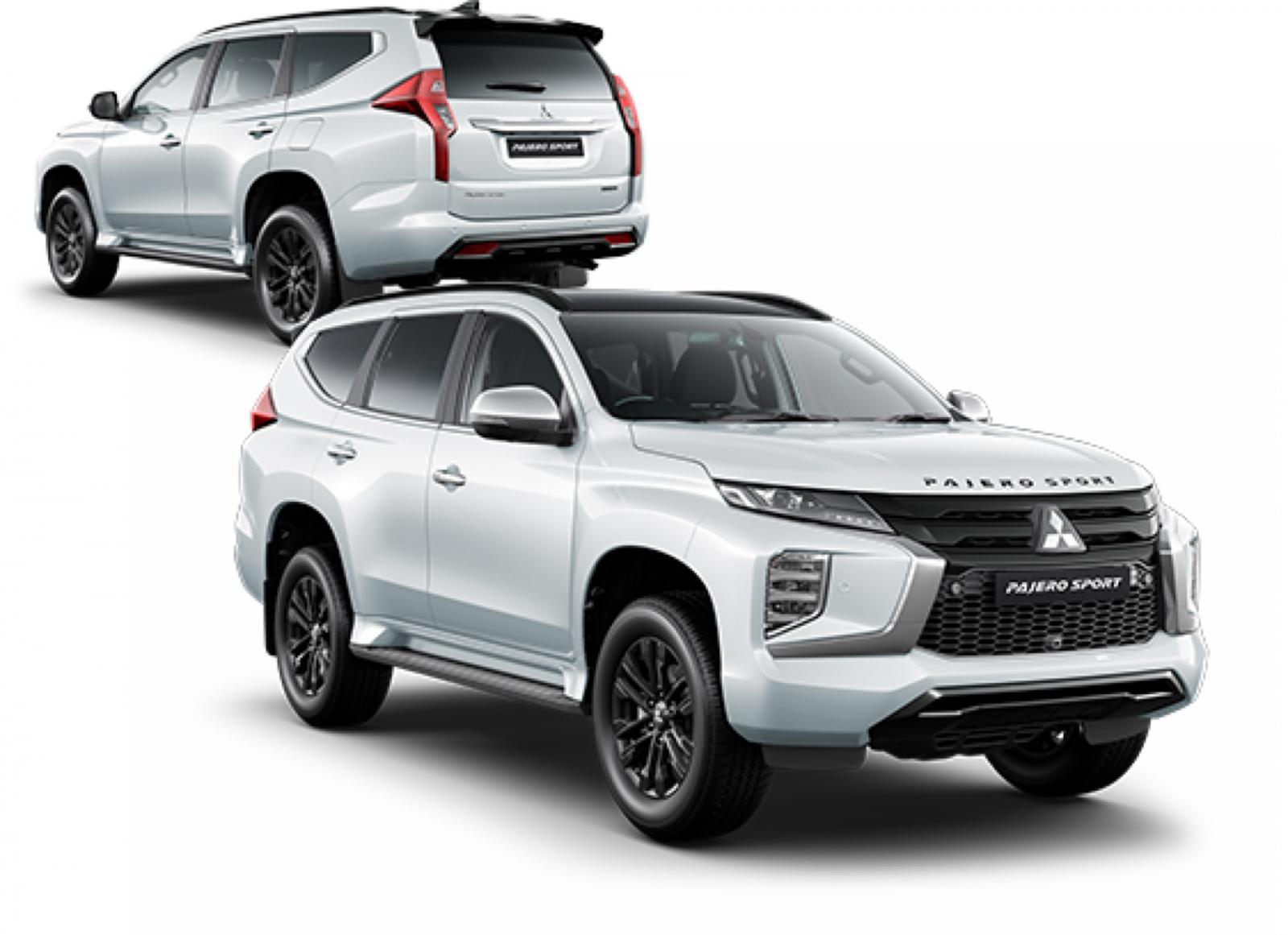 Mitsubishi Pajero Comparison 
Interior
The interior of the Mitsubishi Pajero 2023 is dominated by white leather seats, with carbon fiber details and silver accents on the door. Passengers can modify their seats in four different ways with an adjustable electric seat.
The Nissan Patrol interior has been upgraded to match the outward alterations, featuring leather seats for up to seven passengers, which might be more comfortable than the Pajero.
 Climate control and active head restraints have been added. Second- and third-row seats are foldable to fit various needs for transporting passengers and goods.
Engine 
The Mitsubishi Pajero engine will be equipped with a 3.2-liter turbodiesel engine that produces 189 horsepower and 441 Nm of torque and a five-speed automated transmission.
The Nissan engine is a 5.6-liter, normally supercharged gasoline engine that produces 399 horsepower and 560 Nm of torque. The Patrol engine might be much more powerful than the Pajeros as it has a 7-speed automatic transmission.
Technology & Safety Features
Despite its powerful engine, the automobile only has four airbags and few other safety features. The car's safety features are a four-wheel independent suspension, active stability, ISOFIX child seat tethers, seatbelt reminder, security alarm, and traction control. 
There is also no apple or android car play for entertainment which is a drawback of this model. 
The Nissan Patrol 2023  comes with some of the most modern technology from the manufacturer, including a large 12.3-inch touchscreen infotainment display. 
Wireless Apple CarPlay, Android Auto, Bluetooth, USB-A, and USB-C connectivity are all available. Nissan provided the Patrol with a 13-speaker Bose audio system that includes nine speakers, two tweeters, and two subwoofers for improved sound quality.
Onboard navigation, clever keyless entry, and tri-zone automatic climate control for the air conditioning are other significant-tech features.
Price
In the Philippines, the Mitsubishi Pajero is a 7-seater SUV that costs 3 million pesos.
On the other hand, the Patrol might be a bit pricier than the Pajeros, priced at 4,548,000 pesos.
Which Is Better?
After some of the evaluation above, we can see that the Nissan Patrol 2023 is much of a modern and well-made vehicle that can meet the needs of new generation customers. 
Even though it is much more expensive, the car provides an exclusive exterior, technology, and safety features to provide the best driving experience.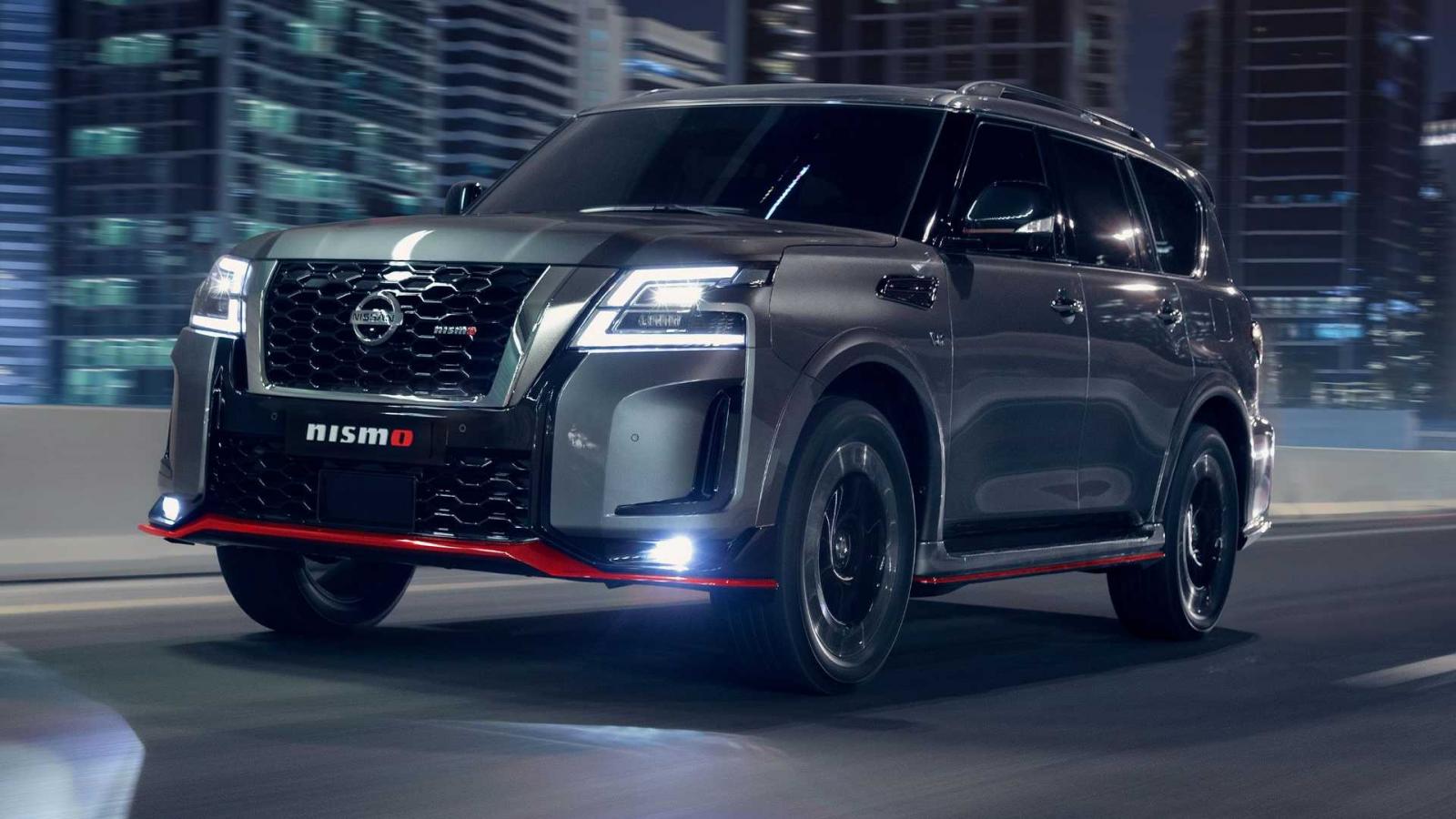 Nissan Patrol Philippines
Conclusion
This Mitsubishi Pajero Vs Nissan Patrol post will compare the two cars in different sectors. 
After this post, you will know which car is better based on your own needs, but we are sure that it is best to go for the Nissan Patrol as a much more practical option.
Thank you for reading! Also, you might read our writing of any other article like this on
Car Comparison
. If you have any question, feel free to comment below or contact with
Philcarprice.com
.
View other car comparison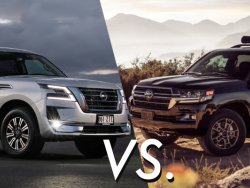 Oct 05, 2022
Toyota Land Cruiser vs Nissan Patrol, which is better? This post will help you get a deeper insight into this battle.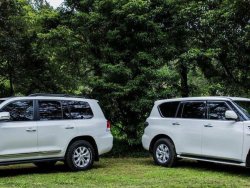 Jun 29, 2022
Do you know the difference between Toyota Land Cruiser Vs Nissan Patrol? Keep reading this article below to decide which is better!