Suzuki Dzire Vs Mirage G4 - Compact Sedan Competition
Updated Jul 26, 2022
Within the same price segment, you have options from different car manufacturers. Looking for a sedan, Suzuki Dzire vs Mirage G4 are 2 popular names. The two brands are also reliable for consumers worldwide. 
In fact, choosing one from this couple makes drivers confused as well. To make the most relevant decision, you should thoroughly consider all car specifications. This detailed blog will help you compare easily.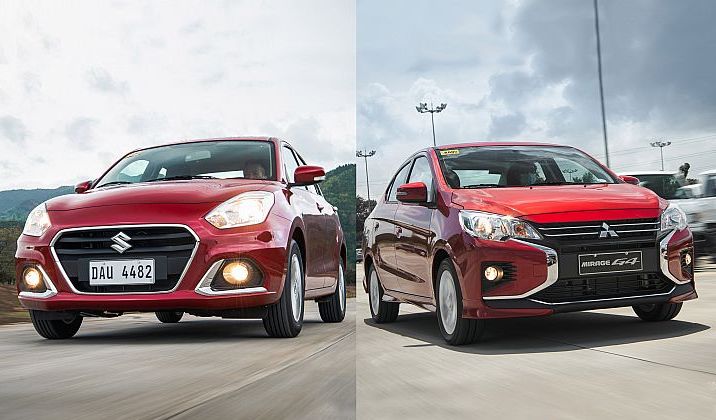 Overview
Suzuki Motor Corporation
Suzuki is a multinational corporation in Japan. As a manufacturer, Suzuki produces ATVs, small internal combustion engines, outboard marine engines, motorcycles, and automobiles. 
By production, Suzuki was known as the 11th biggest automaker in the world in 2016. Suzuki's products have been distributed in 192 countries, with production facilities in 23 nations.   
Mitsubishi Motors Corporation
As another Japanese automobile manufacturer, Mitsubishi was known as the 6th largest automaker in Japan (2011). Headquartered in Tokyo, Mitsubishi's vehicles are sold in above 160 countries in the world. 
Mitsubishi owns facilities in the Philippines, Indonesia, Thailand, and Japan regarding vehicle manufacturing. The number of subsidiaries, partners, and affiliates of Mitsubishi is 75.   
Suzuki Dzire Vs Mirage G4
Exterior
Supplying the capacity of 5 seats, Dzire vs Mirage G4 have the same height. For the overall look, Mitsubishi Mirage G4 is a bit bigger. Its curb weight is heavier as well. Drivers may refer to Mirage G4 for higher ground clearance and wheelbase. 
Interior
The interior design of Suzuki Dzire tends towards a modern style. Black is the prominent color that is enhanced with silver accents. To promote seating comfort, larger legroom is provided by increasing tandem distance. 
The new version of Mirage G4 is equipped with voice commands and audio controls. With the smartphone link, the entertaining functions allow you to read messages hands-free, answer calls, and play your favorite music with the smartphone link. 
Engine
The Suzuki Dzire engine is 1.2 L. This engine has a strong driving performance, high combustion efficiency, lightweight, and a high compression ratio. Your driving experience will be optimized by its 5-speed manual transmission and HEARTECT platform. 

Mirage G4 has impressive fuel efficiency thanks to a 1.2-liter 3-cylinder engine. The maximum output is 78 PS at 6,000 rpm, while the maximum practical torque is 00 Nm at 4,000 rpm.  Its tight turning radius is 4.8 m, which creates easy handling.   
Price
In the Philippines, Suzuki Dzire 2023 is sold at the starting price of ₱609,000. The highest price of ₱819,000 is applied to the Suzuki Dzire 1.2 GL+ AGS. 
The price range of Mirage G4 is from ₱769,000 to ₱929,000. The cheapest one is Mirage G4 GLX M/T, and the highest price is Mirage 4 GLS Sport.
You can consult the price list on the brand website. For special promotions, the offers depend on which Suzuki dealer you choose. Requesting quotes is a suggestion to get your best deal. 
Which Is Winner?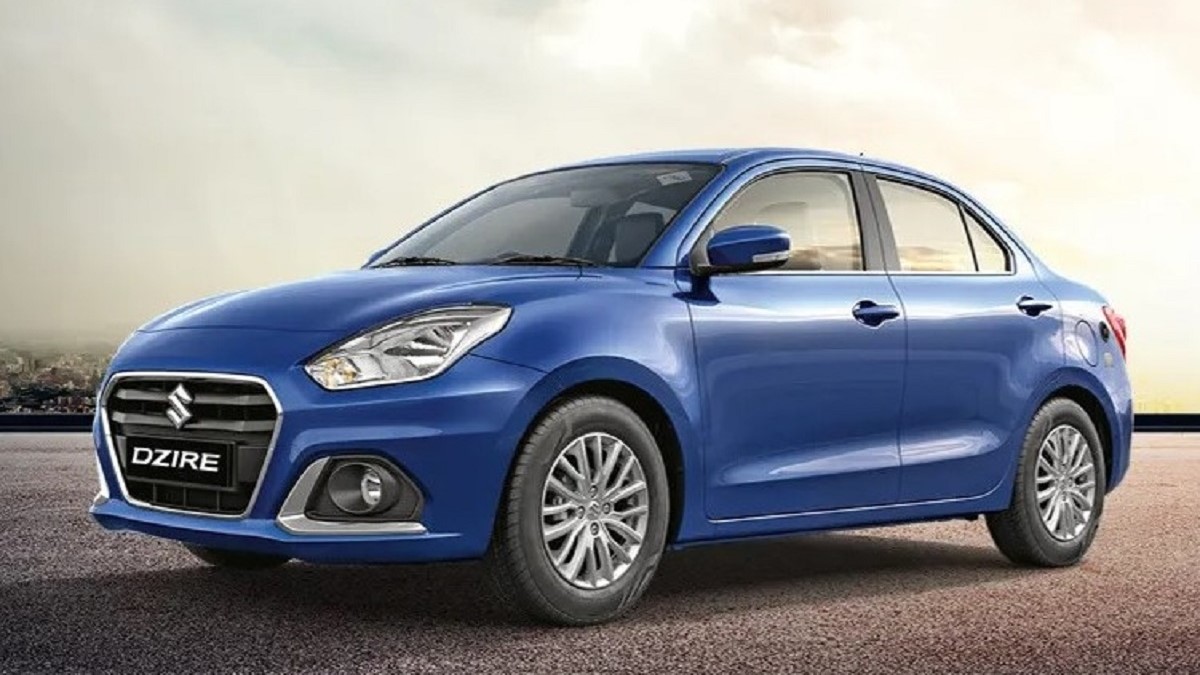 With all information from the above comparison, most buyers will prefer Suzuki Dzire. This version of Suzuki costs affordably while having similar functions to Mirage G4. Suzuki Dzire is ideal for those who want to buy a sedan with a tight budget.  
On the other hand, Mirage G4 has smart advantages. It comes with Android Auto and Apple CarPlay. The interiors are designed conveniently. The steering wheel is equipped with hands-free functions. The engine push start system makes the shut-down and start-up easy.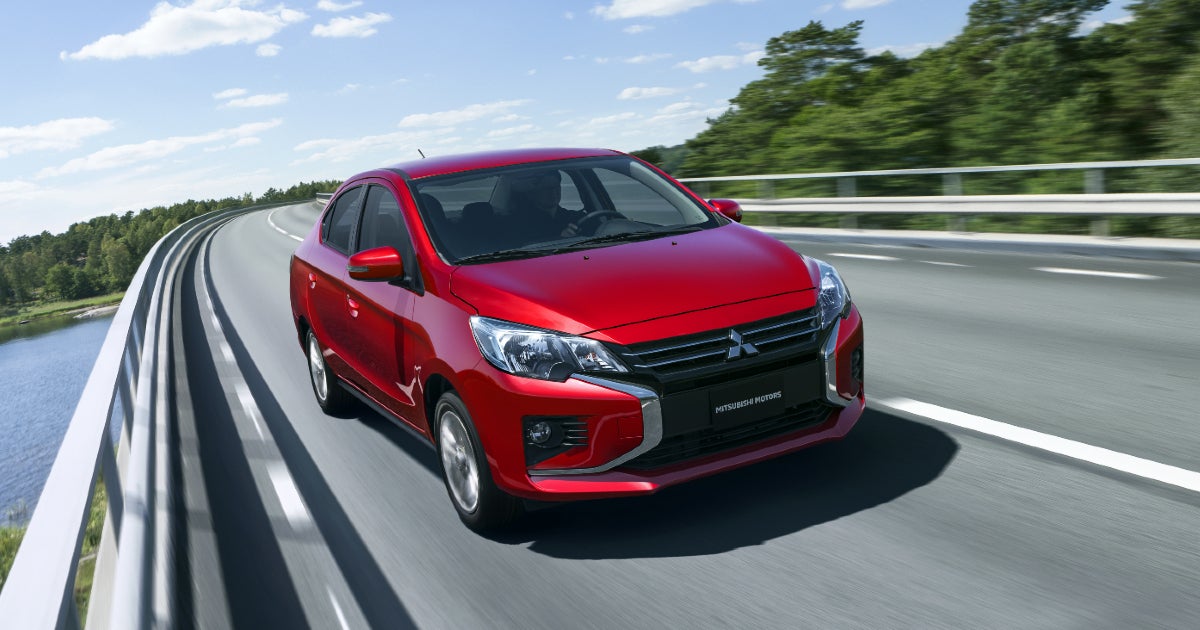 If you are willing to pay a higher price, the Mirage G4 is still a great car. In the Philippines market, the community of Mirage drivers is strong, and its part availability is high. This is also a good choice for fuel efficiency. 
Both of the two are durable vehicles. No matter which one you choose, you will have valuable features that deserve the cost. 
>>> For more cars comparisons
Conclusion
Suzuki Dzire vs Mirage G4 is a nice option for car owners. Both vehicles are from prestige manufacturers, dynamically designed, and efficient for driving. These versions could not be skipped by sedan lovers. 
The outstanding point you need to consider is your budget. Suzuki Dzire is a safe choice, while Mirage G4 has contemporary strengths. You may have your answer after reading through this blog. Car Price Philippines wish you the best driving experience with your purchase. 
View other car comparison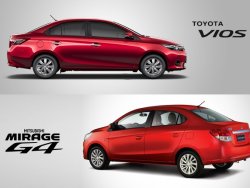 Jun 16, 2022
Mitsubishi Mirage G4 vs Toyota Vios - Let's compare these sedans to find out which is the champion in terms of price and power in this segment.