Toyota Tundra vs Ford Raptor - A Fierce Battle
Updated Jun 30, 2022
Toyota has officially introduced the 2nd generation Tundra in the North American market. The model makes a strong impression when it "wears" a more aggressive and more personal "coat". Besides, there are enhancements in technology, comfort, operation, and driving assistance, enabling the Toyota Tundra to compete with the formidable rival Ford Raptor. 
In the fierce battle of Toyota Tundra vs Ford Raptor, who wins and who loses? Let's find out the answer!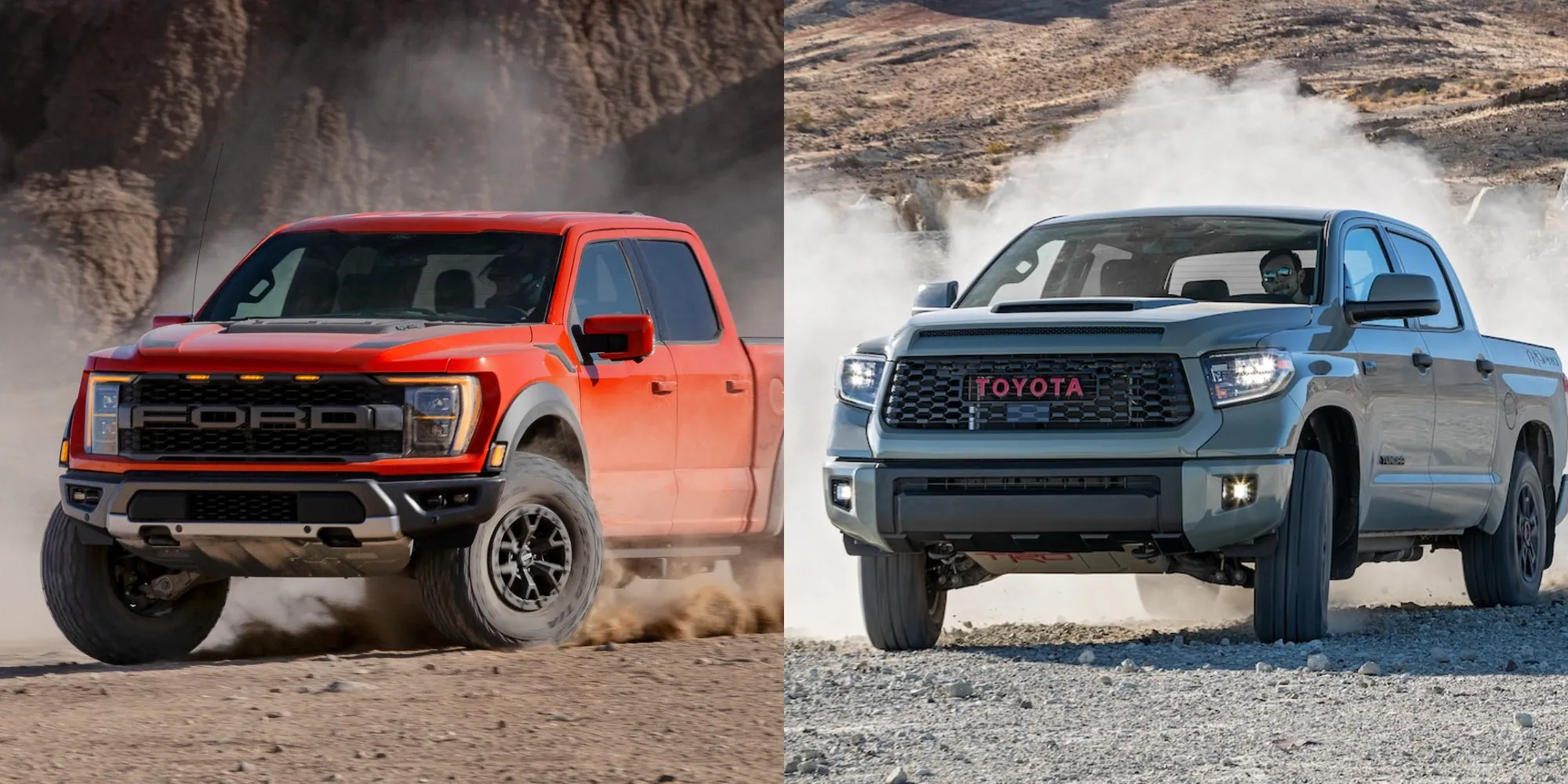 Overview

    
The introduction of the Ford F-150 Raptor in 2010 revolutionized the off-road pickup market. There is no denying that the truck revolutionized recreational driving, and it continues to have a significant impact on fans and automakers equally. Ford distributes upgrades regularly, and the Raptor has been remodeled many times since its debut.
Automakers have been unable to resist the rise of off-road vehicles that can gobble up arid terrain. This truck type has found a market, and Toyota looks to be joining it.
Let's see between Tundra vs Raptor, who will be the winner!
Toyota Tundra vs Ford Raptor Comparison

    
Powertrain
The i-Force Max hybrid engine is included in the 2023 Toyota Tundra. With a motor generator, the engines are powered by a tuned 24-valve dual overhead cam V-6.   Two motors produce 437 horsepower at 5,200 RPM and 583 pound-feet of torque at 2,400 Revolutions per minute. 
Besides, the 2.0L Bi-turbo Diesel engine of the Ford Ranger Raptor has a 10.5:1 compression ratio. The Raptor is undeniably a powerful vehicle, with its engine generating 212 horsepower and 500 pound-feet of torque.  The two pickup trucks will get you around 14 miles per gallon.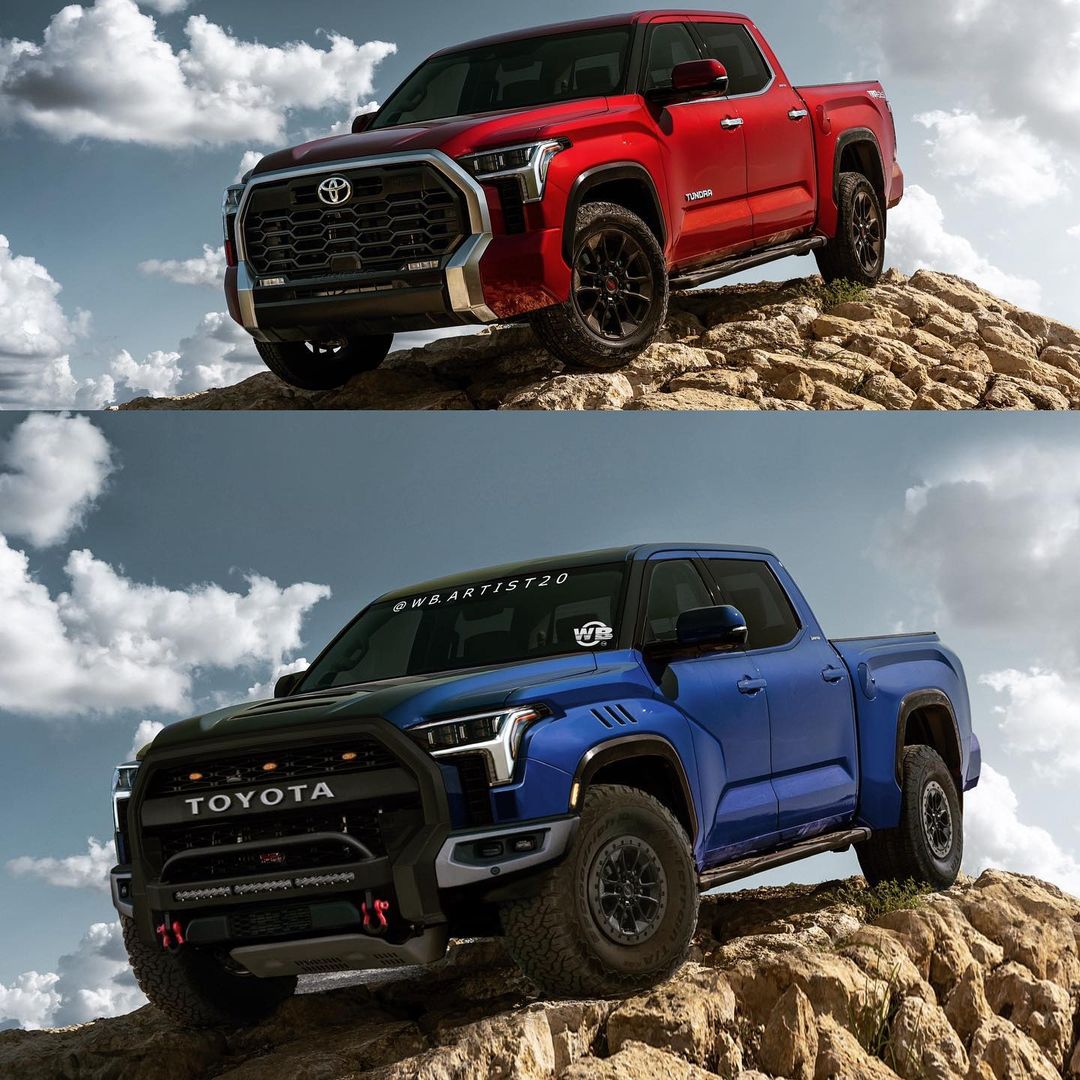 Suspension System 
The TRD Pro 2023 has a 64mm Fox internal bypass and a redesigned five-link rear suspension. Besides, the third-generation Raptor's on-point suspension begins with a novel frame and suspension. The rear leaf springs were replaced with triple-rate coils and huge lower leading arms.
Both products feature excellent suspension systems. The Tundra's suspension provides ample off-road performance while maintaining a high-level hauling and a more comfortable on-road ride. The Raptor's suspension is designed specifically for off-road use.
Tires 
The tires from the two candidates today are diametrically opposed. Falken WildPeak A/T 285/65R18 tires are standard on the Tundra. In most circumstances, these tires could be deemed enormous, yet they appear to be fairly modest compared to the Raptor's. The Tundra's tires also have a bright orange TRD Pro insignia with tall sidewalls, which appear even smaller.
The Raptor, on the other hand, comes with 940mm BFGoodrich All-Terrain tires. The manufacturer provides three-wheel choices for installing the meaty tires, two of which may convert to complete beadlocks or serve as conventional wheels.
Towing Capacity 
There is no exact comparison in towing capacity in the battle of the two vehicles. With a maximum towing capacity of 5434 kg and a payload of 880 kg, the Tundra comfortably wins. 
When properly outfitted, its opponent named Ford can tow up to 3719 kg and has a payload of 635 kg. The Tundra is the apparent choice if you want to utilize your vehicle for business and daily travel.    
Which Is Winner?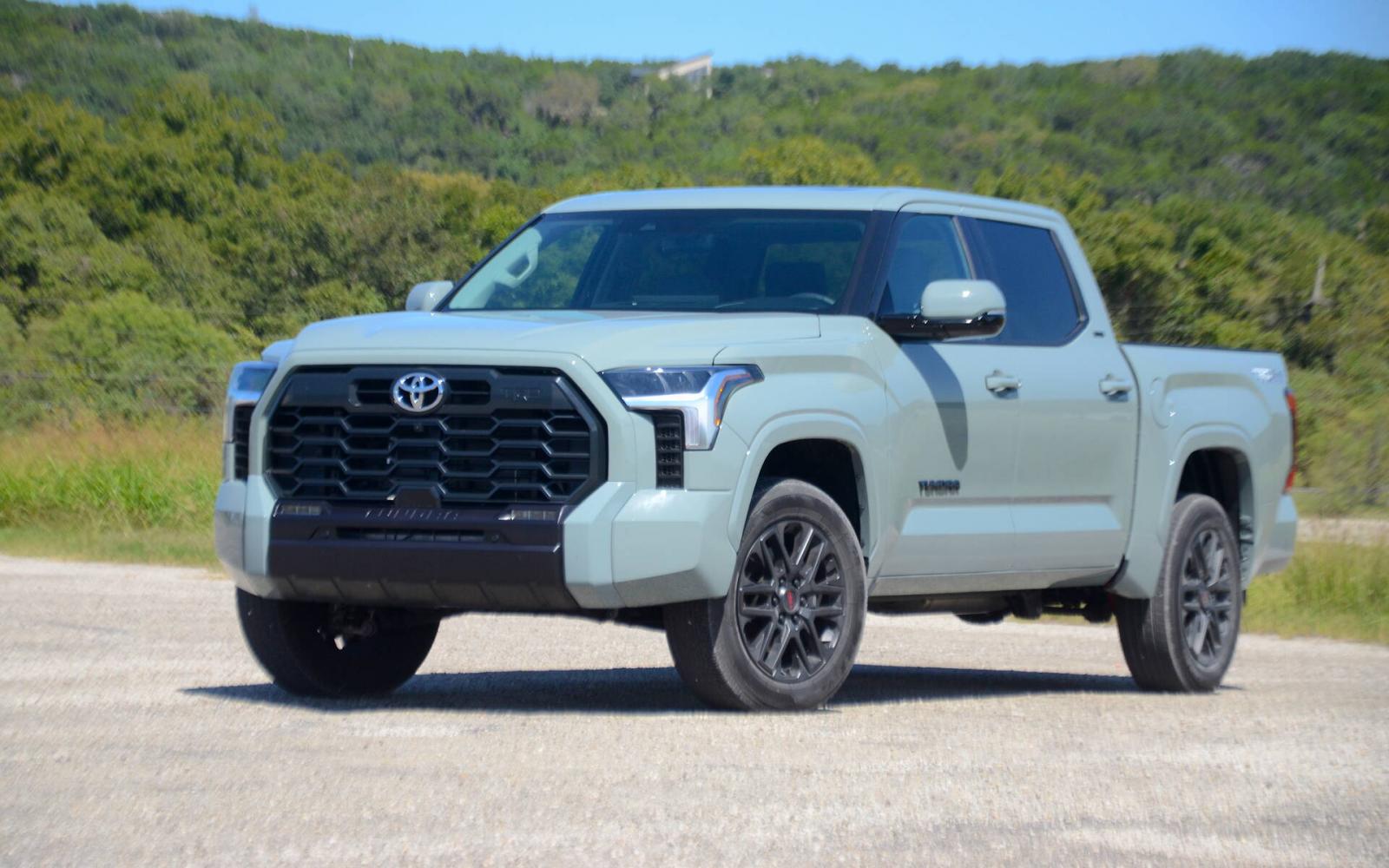 Both the Toyota Tundra and the Ford Raptor in this comparison are fantastic choices for 2023. Your decision will be based on your priorities. Overall, the Tundra provides more recreational options than the Raptor and is more adaptable.
The Raptor is equipped with a solid off-road warranty and is virtually a 4x4 beast out of the box. The Tundra TRD Pro, on the other hand, has more amenities and is a better vehicle for usage on the job site, hauling trailers, and everyday commuting.
To put it another way, the Tundra provides more, and we would opt for it as the winner in this fierce battle. 
Conclusion

    
The question  "in the fierce battle of Toyota Tundra vs Ford Raptor, who wins and who loses?" has been solved now. Each model has its pros and cons that are worth our analysis.
We pick Toyota Tundra as our winner. How about yours? Feel free to share with Philcarprice!
View other car comparison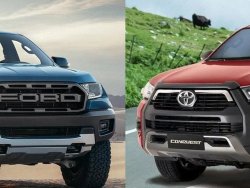 Apr 26, 2022
You are finding a truck and considering between two options: Ford Raptor vs Toyota Hilux? Here a detailed comparison. Hope it helps you make decision more easily.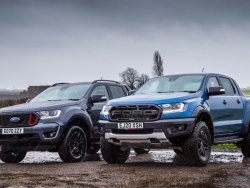 Apr 22, 2022
Ford Ranger and Ford Raptor are both designed for adventurous truck lovers. But which one is better? Check out this comparison of the Ford Raptor vs Ford Ranger.