BMW X3 Dimensions: What's Different With The New Version?
Updated Jul 18, 2022
Overview
Bayerische Motoren Werke AG - BMW, which is located in Munich, Germany, is a German multinational corporation, manufacturing luxury automobiles and motorbikes. The company was formed in 1916 as an aviation engine supplier, and it manufactured engines from 1917 to 1918 and from 1933 until 1945.
With millions of BMW automobiles on the road today, it's nearly impossible to drive around the city without spotting a significant number of them.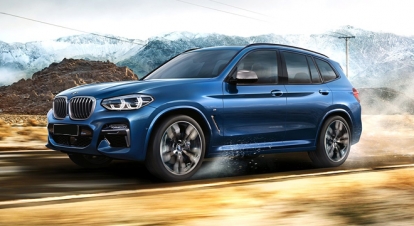 BMW X3 Overview
In commemorating BMW's 100th anniversary and remembering how the company earned its current image, it's crucial to remember that its continued success is due only to its resolve. They have endured and won in the business of producing the world's greatest automobiles, and their reputation is unblemished.
The BMW X3 is a compact premium crossover SUV that has been produced by BMW since 2003 and is developed on the BMW 3 Series chassis. The crossover is now in its 3rd generation, and BMW refers to it as a Sports Activity Vehicle, the firm's own term for its X-line of cars. It was regarded as the industry's foremost mid-size luxury SUV.
In this post, we'll look at BMW X3 dimensions today, including height, width, and length.
BMW X3 Specs
For several variations of the new BMW X3, a modern design and technology are available: Each BMW X3 variant's specifications are shown in the table below.
The BMW X3 is a predator among whales when it comes to the SUVs category. Despite this technical upgrade, the X3 remains as useful as ever. The BMW X3 interior has become one of the most enjoyable family crossovers to drive, and its powertrain lineup offers a good balance of productivity and effectiveness. BMW has improved the performance of the elevated X3 M for 2023, thanks to new engine modifications and internal elements.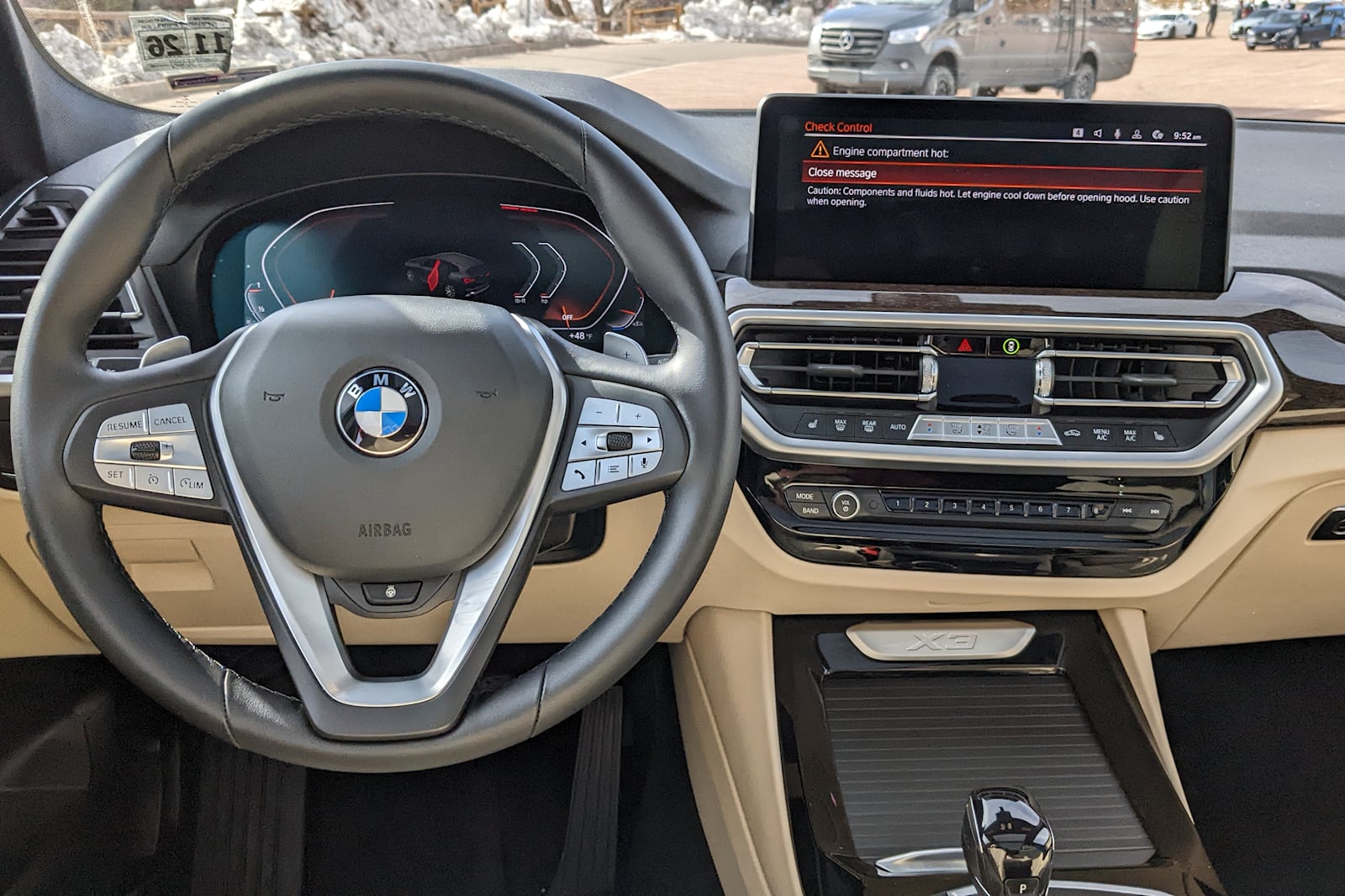 BMW X3 Interior
The BMW X3 is available with a diesel or petrol engine. The diesel engine has a displacement of 1995 cc, while the petrol engine has a displacement of 1998 cubic centimeters. The X3 is a five-seater four-cylinder vehicle with a range of 16 to 18.56 km/liter, depending on whether you are driving in the city or on the highways.
Both engines are linked to an automatic transmission with eight gears. The diesel-fueled engine in the xDrive20d xLine and xDrive 20d Luxury Line produces 190 horsepower and 400 Nm of torque. On the other hand, the xDrive 30i Luxury Line boasts a gasoline engine that produces 248 horsepower and 350 Nm of torque.
Every BMW X3 engine has 48-volt mild-hybrid systems, which means they all have 48-volt starter generators to assist the engine, boost horsepower for improved responsiveness, and improve the economy. It even aids automated start/stop since the engine shuts down when cruising to a halt, leaving the starting generator to take care of the rest.
The BMW X3 is a fairly simple car to drive around the city. Because of the elevated driving position, you can see well out to the front and rear, and even if the steering is a little hefty, it's simple to weave through traffic and into small parking spots. Parking sensors are standard equipment, but you'll have to pay extra if you want a complete 360-degree parking camera.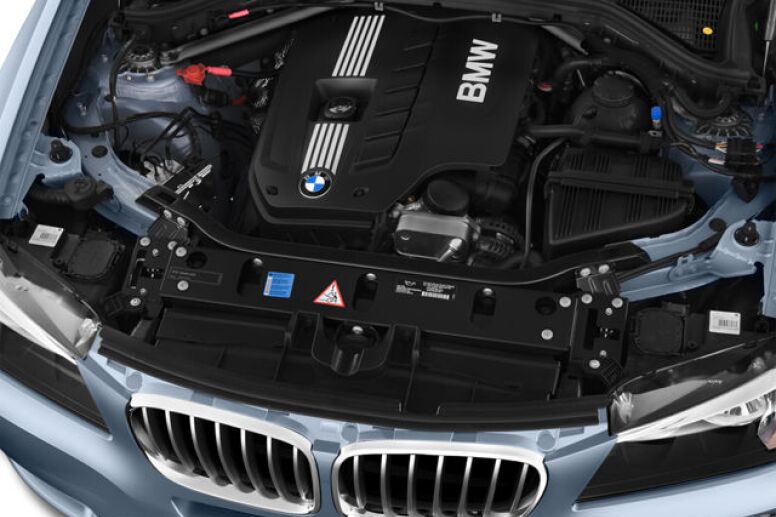 BMW X3 Engine
BMW X3 Dimensions
Let's have a look at the specified dimensions of BMW X3 now. If you want to buy a BMW X3, you should familiarize yourself with some of its important characteristics.
The BMW X3 has a length of 4708mm in all models; It has a width of 1891 mm and a height of 1676mm. X3's presence is enhanced even more by larger exterior proportions. The wheelbase of this vehicle is 2864 mm. It increases the stability of the vehicle at full speed while also providing more space for travelers.
For the xDrive20d xLine and xDrive 20d Luxury Line, the tire size is 225/60R19. Meanwhile, the xDrive 30i Luxury Line tires are 245/50R19. The BMW X3 also has a 212 mm ground clearance. This measure is adequate to prevent any road bumps or obstacles.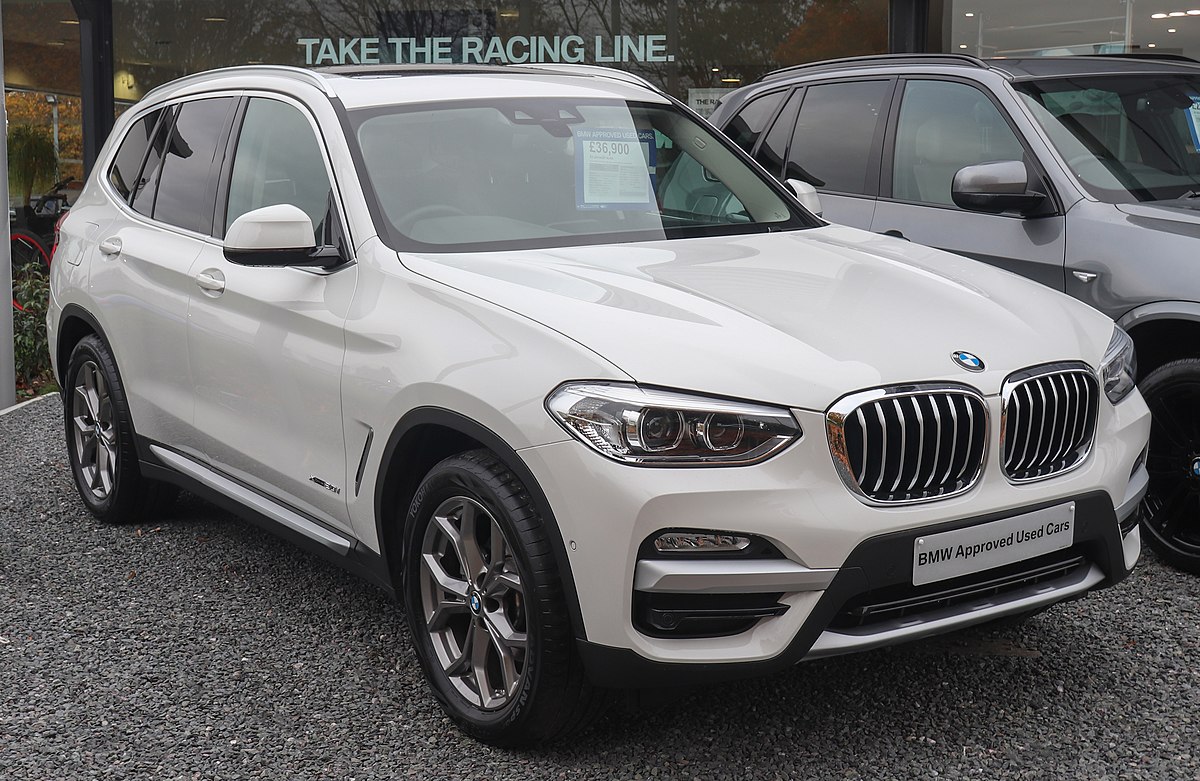 BMW X3 2023
The BMW X3 2023 boasts a redesigned grille design with sharper edges, is broader at the top, and is joined in the center. A front-facing camera, dubbed the iCam by BMW, is also housed in the central section, which is well hidden.
Conclusion
We expect that this article on BMW X3 dimensions has provided you with all of the information you want. This car is BMW's best-selling crossover SUV model globally, not only in the Philippines.
For more information on specific automobile models, please visit Philcarprice.com.
View other reviews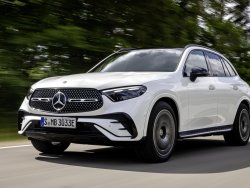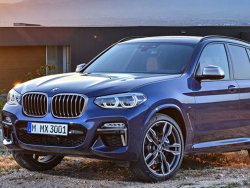 Automatic
SUV / Crossover