Ford Ecosport Specs - Brand New Family SUV
Updated Jun 08, 2022
Ford EcoSport 2023 has many new features that make it stand out from the other models. The most important is the new technology that makes it more powerful and sporty than before. The car also has an upgraded interior with more comfortable seats and a better sound system. To find more detail on Ford EcoSport specs, check out this article.
Overview of Ford EcoSport
Ford EcoSport 2023 is a compact SUV car from the Ford Company. The American brand has many advantages to offer, including the design style and equipped utility features.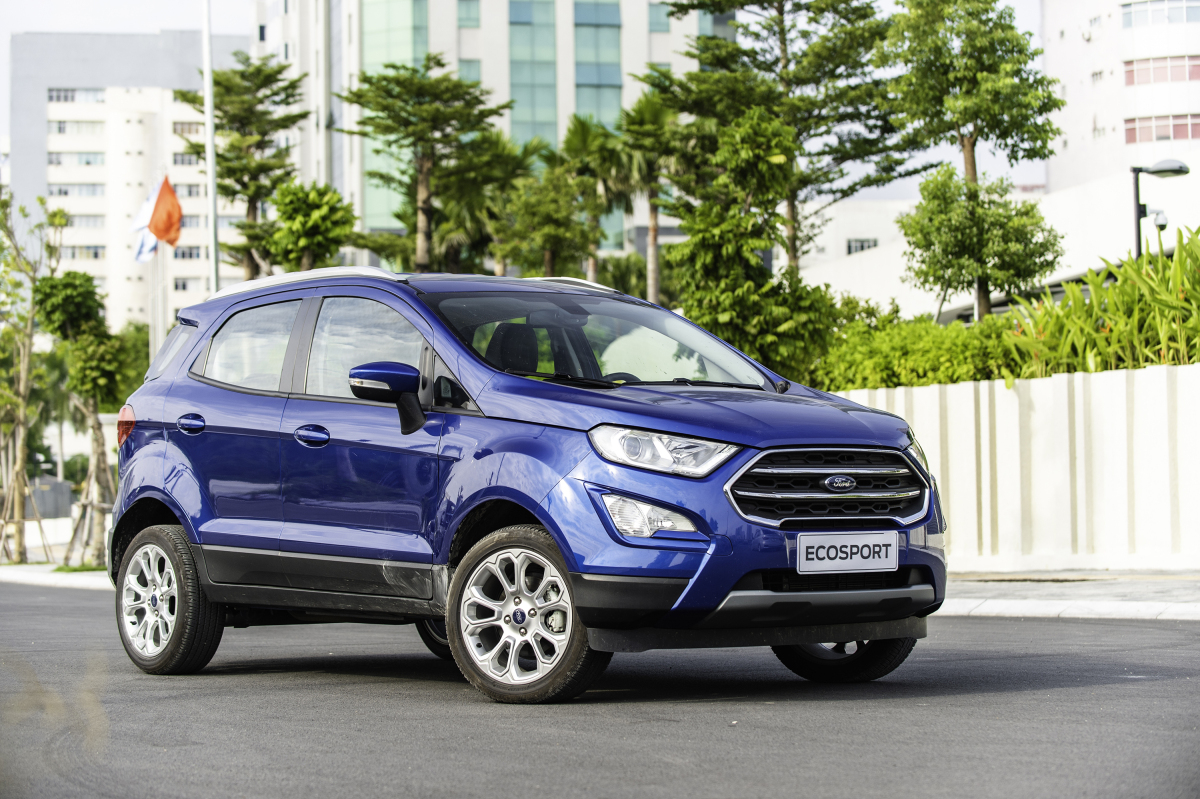 Ford Ecosport 2023 Overview
Recently, Ford has launched the EcoSport 2023 model with many upgraded points for users to have a better experience. This new model can be considered one of the best cars today because of its attractive features.
The new
Ford EcoSport 2023
model is not just a car for the general public but also one of the most popular cars among young people. The young generation loves its unique design, comfort, and safety features. In addition to this, it is also equipped with modern technology that makes driving more convenient and enjoyable.
Ford EcoSport Specs
Ford EcoSport Dimension and Seat Capacity
The employment of several geometric lines in this facelift gives the EcoSport 2023 a stronger and stronger appearance than its predecessor.
The manufacturer will most likely keep the following dimensions: length 4325, width 1765mm, and ground clearance 209 mm. Because of its 2519 mm wheelbase, this vehicle offers a roomy interior compared to other SUV rivals.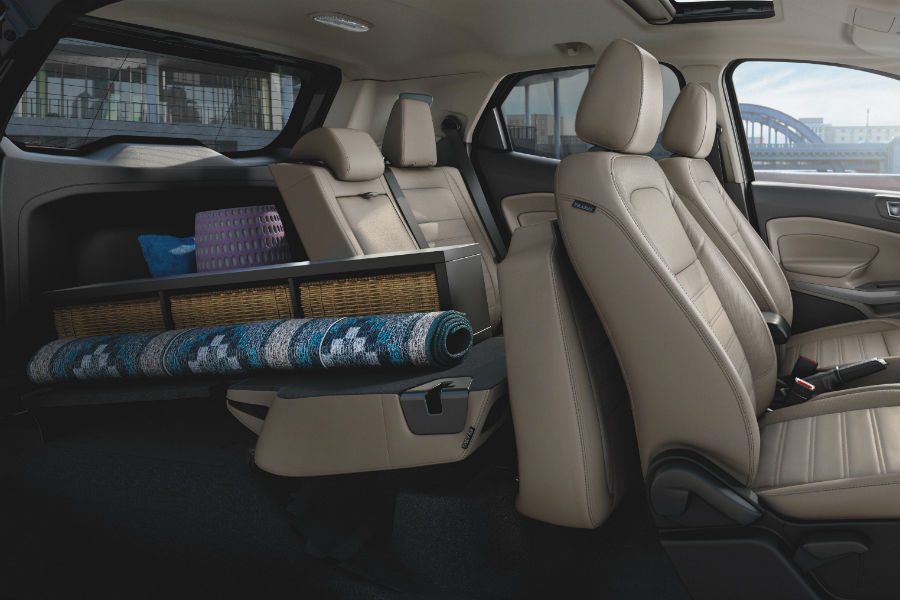 Ford Ecosport Seat Capacity
Customers still have a Ford EcoSport seating capacity of 5 in the Ford EcoSport 2023 variant, including leather and felt seats. This is dependent on the version that the client selects for the optimum user experience. With the second row of seats in place, the baggage compartment has a comparatively large capacity of 590 liters. 
You may expand the load area to 1,420 liters by folding the rear seats in a 60/40 ratio. The front passenger seat can also be folded down, giving you more storage space for bulkier objects.
Ford EcoSport Engine
The EcoSport Facelift 2023 is powered by a 1.0L naturally aspirated petrol engine. This machine has a maximum capacity of 123 horsepower and a maximum torque of 149 Nm. Customers can also choose a 1.5L diesel engine with 121 horsepower and 215 Newton-meters of torque.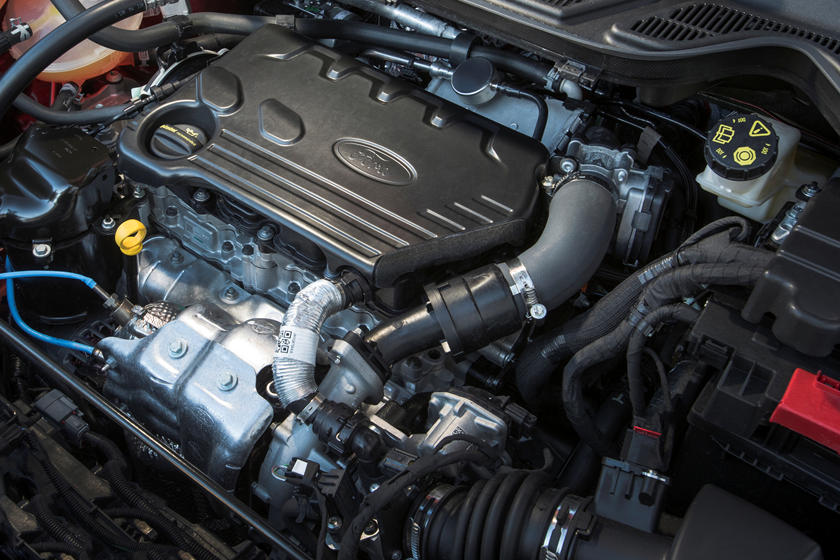 Ford EcoSport Engine
As a result, this is a car with amazing acceleration; as you press the accelerator pedal, the engine rpm increases, as does traction, allowing the car to move swiftly. As a result, when driving the Ford EcoSport with excellent acceleration, you may be entirely confident when passing a car on the highway.
Fuel consumption on the Ford EcoSport 2023 is appreciated partly due to its compact overall size compared to its rivals. The measured numbers on urban, non-urban, and mixed roads are 4.93 – 5.18L/61.7 – 6.41L/81.4 – 8.85L, respectively.
Ford EcoSport Transmission
This year's edition will be available with a Ford EcoSport manual transmission or Ford EcoSport automatic transmission, depending on the engine type.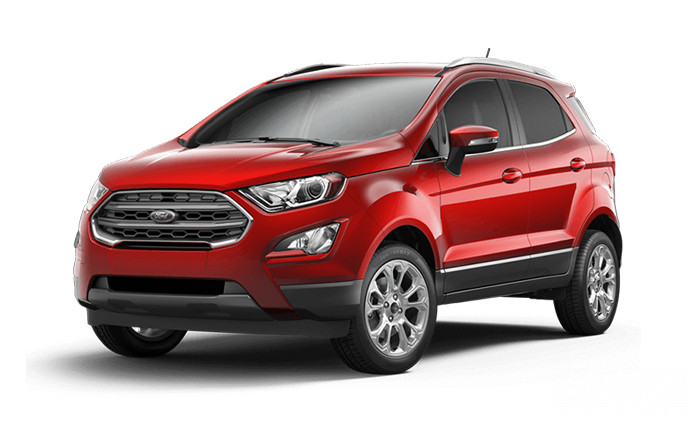 Ford EcoSport Transmission
One special feature is the new 6-speed AT gearbox Torque Converter; this model will also provide consumers with the sensation of seamless shifting while being incredibly fuel-efficient. Ford's new technology aids in vehicle balance, preventing twisting when turning or traveling at high speeds.
You will feel absolutely smooth as you accelerate, with no harsh backlash when the automobile goes over speed bumps or potholes. However, due to a lack of handling, this current model from Ford will not provide you with a sense of thrill or sport.
Ford EcoSport Price
The new Ford EcoSport 2023 is a mid-size crossover SUV that will have an afFordable price to compete with other car brands in the market. You can find four variants in the Philippines with the following price tag:
Conclusion
Ford EcoSport 2023 is an affordable car with many amazing features: a new appearance, powerful engine, and stable driving experience. 
If you're seeking a 5-seater SUV to satisfy your family's travel needs, the Ford EcoSport 2023 is a great option. The compactness of the vehicle will allow it to maneuver smoothly on tight urban roads while also optimizing fuel economy. 
With this information on Ford EcoSport specs, we hope you can decide whether this is a suitable option. Thank you for taking your time! If you are interested in this Review topic, feel free to share your ideas with us!
View other reviews