Ford Ranger Specs - A Quick Update In 2023
Updated Apr 27, 2022
The Ford Ranger is an eye-catching and muscular midsize pickup truck, which is amongst those popular names on the list of awesome vehicles in the Philippines. The vehicle's body is widened, making it look proportionately larger than other vehicles in its class. 
With a strong muscular presence, the Ford Ranger has become one of the countries' most sought-after pickup trucks, which have gained dominance over equally competitive and stylish cars like the Honda BR-V and Mazda BT-50.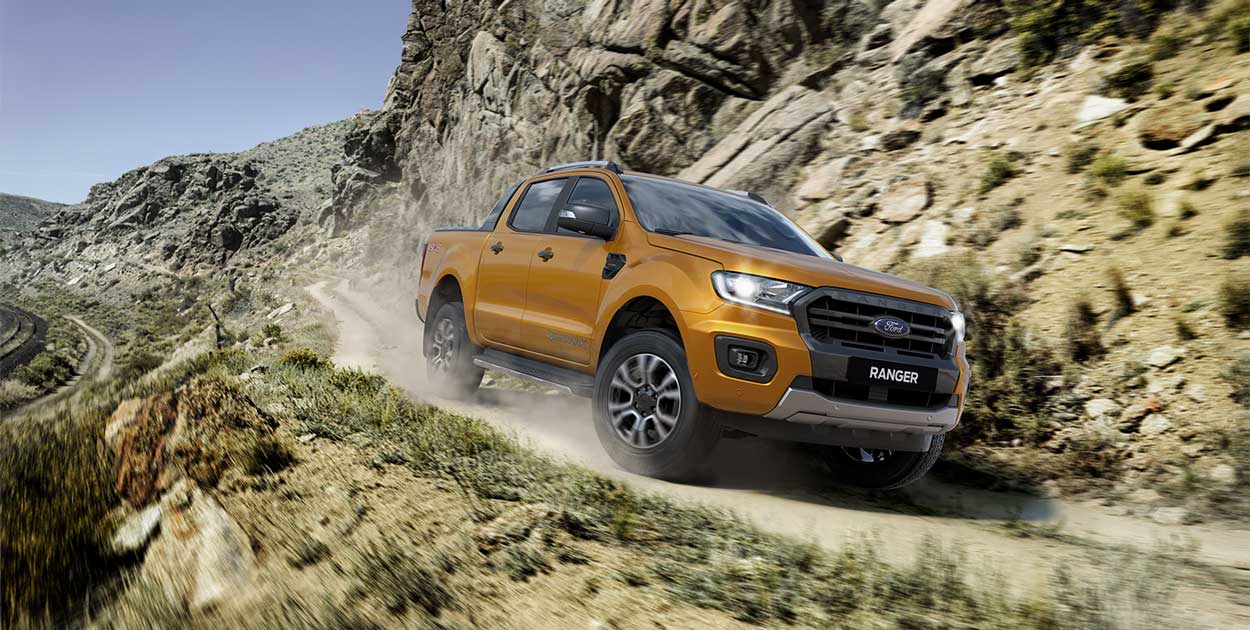 The latest additions to this vehicle's powertrain lineup consist of either a turbocharged 2-liter EcoBlue diesel engine or a more powerful, 2.0-liter EcoBlue biturbo diesel engine. Continue reading for info about Ford Ranger dimensions!
Ford Ranger Specs:

Dimension and Weight
The Ford Ranger is known for its sturdy and burly exterior and wide stance, making it a favorite among pickup truck buyers. The 2023 Ford Ranger is 5354mm long, 1860mm wide, and 1852mm tall. With a 232mm ground clearance, this camper can wade through 800mm deep waters or navigate rugged unpaved roads.
The Ranger is one of the first vehicles to bring spaciousness and comfort to the pickup truck segment while packing plenty of cargo room under the hood. Besides, the seats now take up to five passengers comfortably. Even though it may seem snug for their stature, taller and larger occupants should still find plenty of space.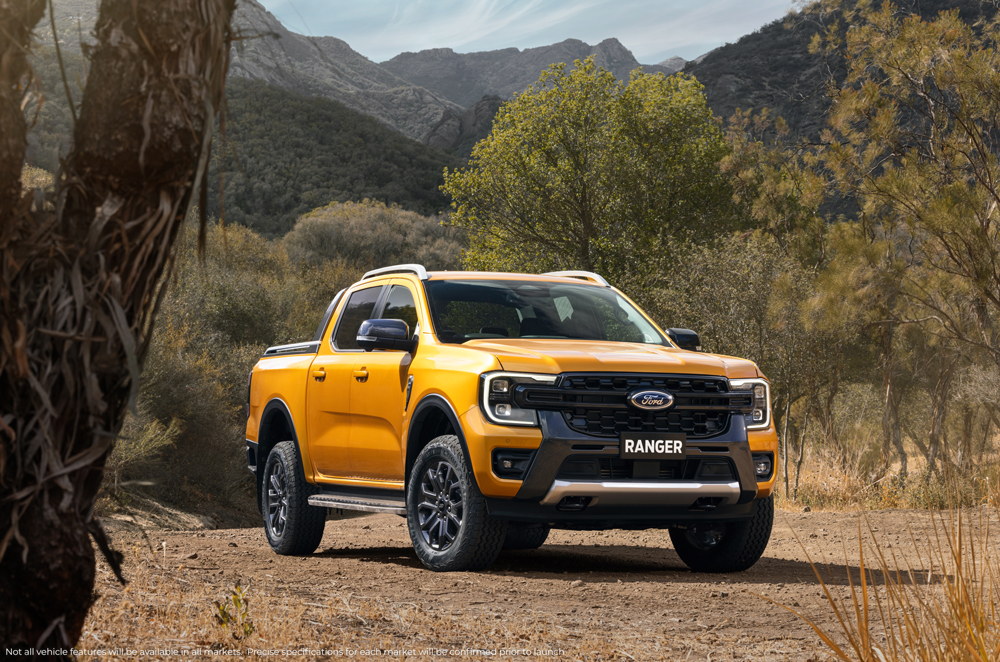 The truck can load up hefty cargo - as much as 1,121 kg! That is more than most other midsize trucks on the road today. Its measurements come in at about 1,8477 mm in length overall, with an addition of about 1,5499 mm from corner to corner when measured from inside the walls. 
Thanks to this, you will have a lot of extra space to use for transporting goods.
Ford Ranger Specs:

Engine
The Ranger comes in 4x4 and rear-wheel-drive versions with a three-cylinder, 2.2-liter turbocharged engine matched with either a six-speed automatic or manual, or a four-cylinder 2.5 liter.
The first option is the 2.0-liter Biturbo diesel which delivers 210 hp and 500 Nm of torque. Meanwhile, the 2.0-liter Single Turbo diesel engine generates 178 hp and 420 Nm of torque. 
Depending on your purpose of use, you can match the engine with a six-speed automatic or manual transmission. 
Ford Ranger Specs:

Transmission
For the smaller sedan option, buyers can choose from three different engines. The first is a 2.0-liter Biturbo diesel engine capable of producing 210 hp and 500 Nm of torque. This comes paired with a 10-speed automatic transmission that efficiently supports the engine's capabilities. 
Meanwhile, the 2.0-liter Single Turbo diesel produces 178 hp and 420 Nm of torque – which are both respectable figures in their own right! The impressive output from this engine comes with either a 10-speed automatic or six-speed manual transmission built for town driving or rural roads, respectively. 
Finally, you can opt for a good ol' fashioned 2.2-liter TDCi unit that generates 158 hp and 385 Nm of torque to support either a six-speed manual or a six-speed automatic transmission.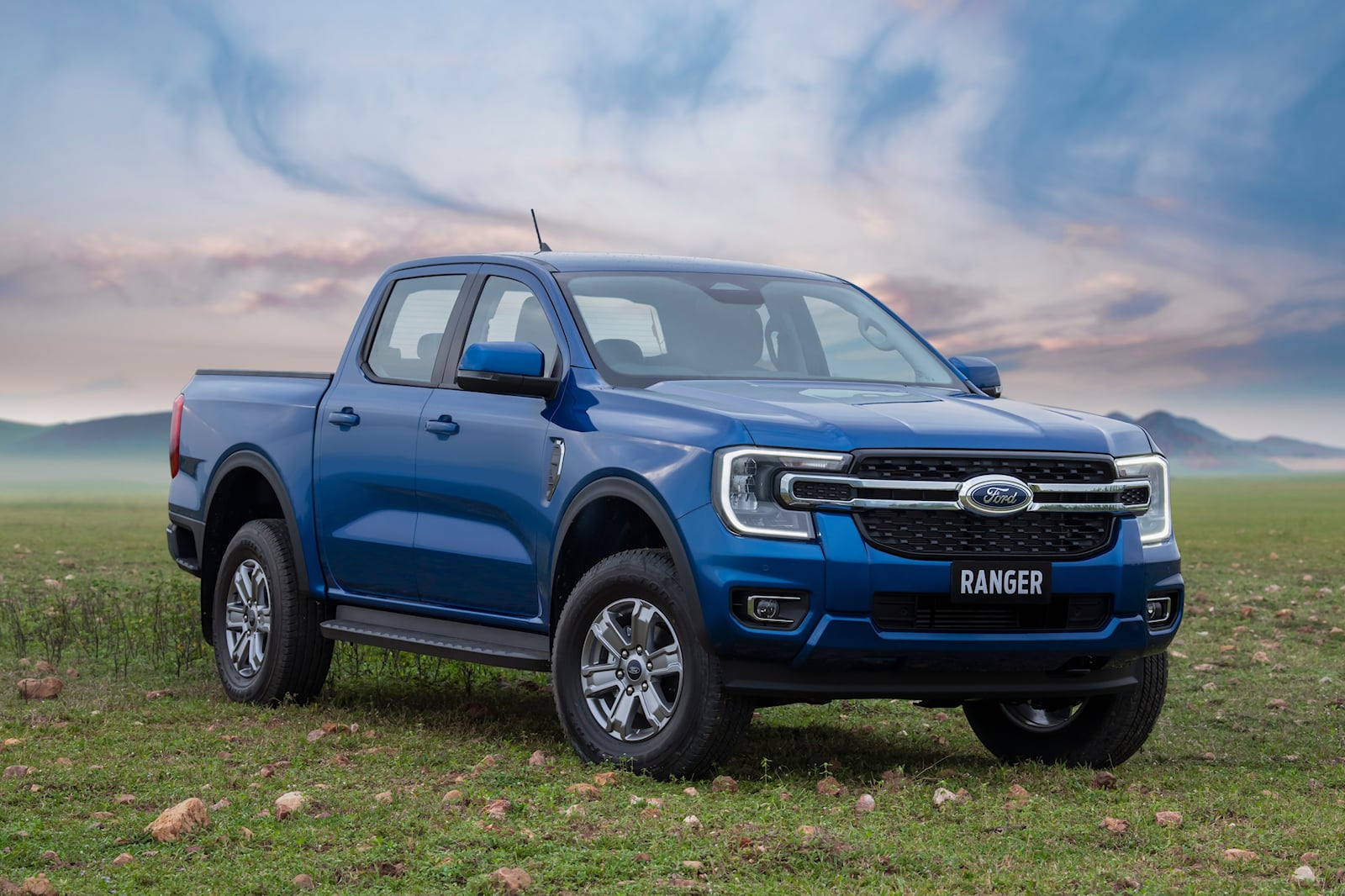 Ford Ranger Specs:

Other Features
The Ranger offers several standard safety features, including an anti-lock braking system, electronic brake-force distribution, and ISOFIX tethers for child seats. 
On the other hand, Wildtrak Ford Ranger 4x4 variants come with extra six airbags and driver assistance systems, including pre-collision assist with pedestrian detection, lane-keeping aid and forward collision warning, active park assist, and auto high beam.
Ford Ranger is surely well-known for its impressive fuel-economy feature. Although this feature might differ from model to model, you will be pleased with the overall results. The Raptor scoops up about 8.9 liter/100 km when driven in a city and on a highway. 
A 2.2-liter diesel engine, which registers around 11km/L when driving slowly, is equipped with XLT trim. An active day on the highway sees it scooping up around 17km/l, not far from that of the higher-end 4x2 Wildtrak variant.
Conclusion
We hope you now get all the necessary info about Ford Ranger Specs in the Philippines. Overall, the truck is a powerful and muscular look car that can satisfy even the pickiest driver. It is also favored for its fuel economy.
Thank you for reading on Philcarprice.com!
View other reviews