Geely Emgrand Review – A Truthful And Clear Look
Updated May 31, 2022
There is no doubt that the demand for sedan cars remains strong in the Philippines. That is why many people need help to understand which car to choose from articles like this Geely Emgrand review.
To ensure that we can answer these expectations, we have personally checked out every aspect of the car.
Geely Emgrand Review - Exterior
In a world dominated by Japanese sedan models, it's undeniable that the Geely Emgrand 2023 provides a refreshing take. It has a unique appeal only available in Euro-cars, providing a dwarfing size compared to most sub-compact sedans.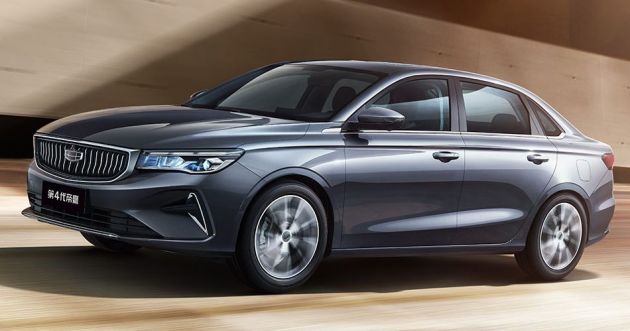 The car has a clear Euro-style inspiration
The Euro-car inspiration is also clear in its exterior's usage of mostly straight elements. Of course, there is the drawback of it not being as athletic or flashy in the looks department. 
Geely played on this weakness and created a prim and proper feel to the exterior through vertical slats and grille. This confidence is improved even more with daytime running lights and headlights, both using LEDs.
Geely Emgrand Interior 
In contrast with the prim and proper exterior, Geely Emgrand's interior exudes a premium and youthful vibe. The secret lies in its use of white and blue as the two main tones. This contrast gives the car a more interesting appearance, breaking away from most cars' same old design.
In line with this design, philosophy is the steering wheel, which is telescopic with a flat-bottom tilt. This combination allows a better feel whenever you touch the wheel. That is not to say we love everything about this wheel. The integrated glossy buttons decrease the comfort significantly.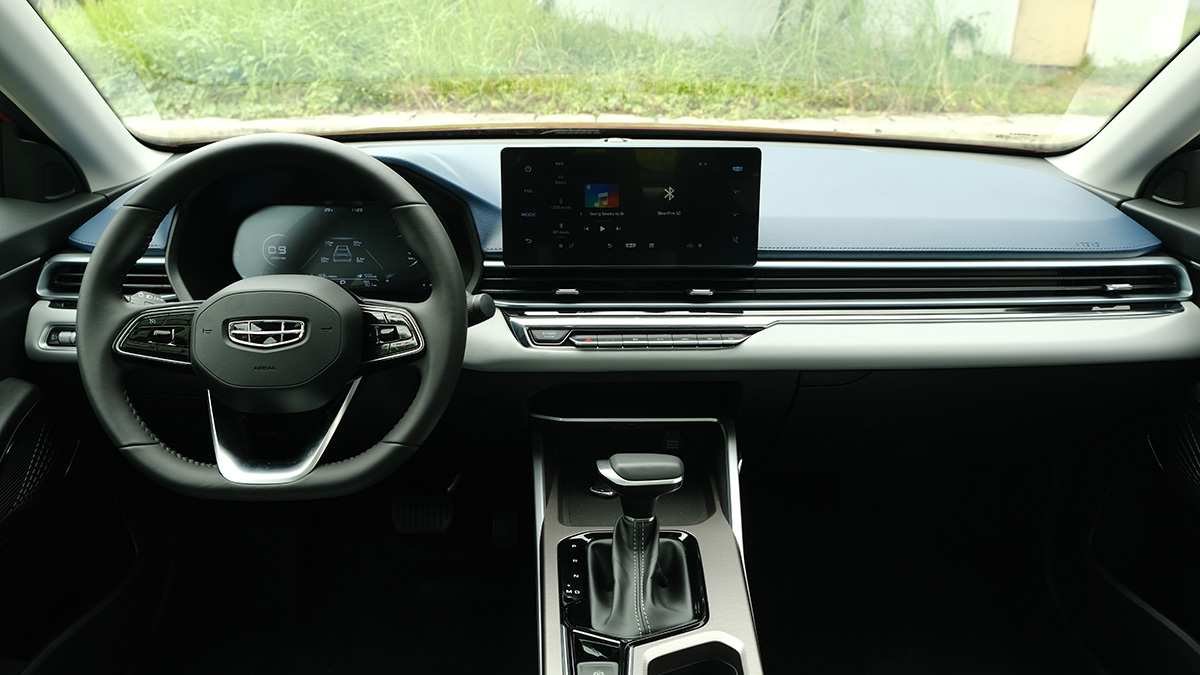 Everything is within the driver's reach
You get an infotainment touchscreen floating near the wheels. This system controls anything electrical in your car, even the sunroof. In truth, we believe that assigning a simple mechanical button is better.
Geely Emgrand offers spacious head and legroom for anyone not taller than 5'8". This feature is specifically built for southeast Asians, as we rarely get that tall.
The last thing is cargo space, which can only be described as more than decent. This ample space can fit up to one week worth of grocery supply. In other words, it is capable of storing three luggage of medium size.
The cargo space can expand even more with the seats having a 60/40 foldable nature. Coupled with this is the automatic opening capability, which opens the trunk when you stand near the car for three seconds with the key fob.
Geely Emgrand Engine And Performance
Like many options in this price range, this car has a 1.5-liter gasoline engine. The car can go as high as 142 Nm and 102 horsepower with it. Geely did something smart to make full use of this average engine, though.
It connected the engine directly to the continuously variable transmission system and sent the power to the front wheels. As a result, the lower horsepower can shine more once it reaches the point of cruising.
Of course, that is not to say this car can compete with something like a Coolray. It takes quite a while for acceleration to reach Geely Emgrand top speed. This weakness makes traffic light a pain to deal with, as it requires a new acceleration each time.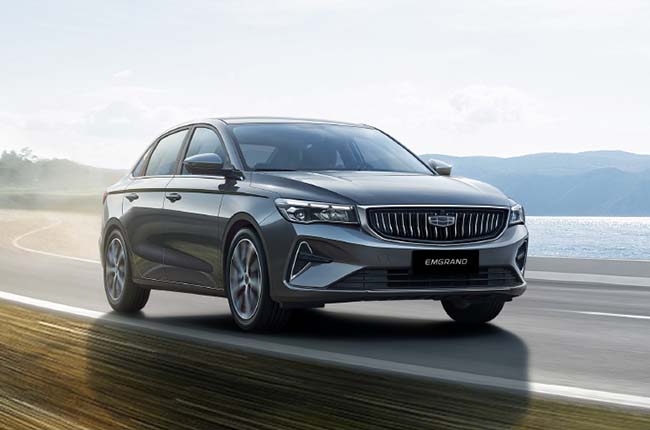 This car has a surprisingly good performance
The car is surprisingly good for urban jungle driving, thanks to a strong impact absorption system. It works wonders with the light steering, which is the result of the wheel's quick response. A driver will not get fatigued from driving this car around Metro Manila's busy streets.
The Geely Emgrand fuel consumption, while surely not the best in this range, is still respectable. When facing moderate and light traffic, it can muster 9.7 km/L, improving all the way to 16 km/L on highways. After all, you can cruise at an incredible 90 km/h speed there.
Geely Emgrand Techs
Unfortunately, there is no Apply CarPlay nor Android Auto present in the infotainment system. It does makeup with a sweet reverse camera operating on rear sensors. The image quality is among the best in the subcompact sedan collection.
Geely Emgrand Price Philippines 
It's not at all an overstatement to call this car the image of affordability. Even the most pricy variant, the Geely Emgrand Premium, only cost you around Php 908,000. On the other hand, the Comfort line asks for Php 798,000.
As we have gone through all the specs, this price point is more than reasonable. 
Conclusion
After reading through this Geely Emgrand review, it's hard to argue against getting one for yourself. From price to specs, we believe that this car has exactly what it takes for success in the Philippines market. All the features seem to be tailored for consumers in this area, after all.
Thank you for reading! Also, you may read our writing of any other model on Car Review to get more thoughts on the subject. If you have any question, feel free to comment below or contact with Philcarprice.com!
View other reviews