Geely Emgrand Specs – A Throughout Check On The Coolray's Successor
Updated May 31, 2022
Many cars are called game-changers these days, but only a few are worthy of that title. Take one look at the Geely Emgrand Specs, and you will agree that it is one of those.
Many people have started calling this car the worthy successor of the Coolray. Let's go through this article to see if this fame is deserving.
Geely Emgrand Specs – Exterior
The most obvious thing about the Geely Emgrand 2023 is that it's humongous. We know that its official classification is sub-compact, but this car can punch way above its weight class. After all, it even surpasses the MG 5, thanks to a 4,638 mm length.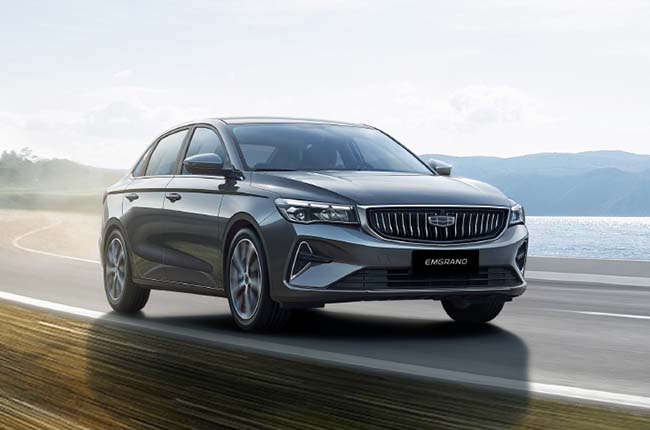 This car has a unique length
This kind of size brings more advantages than one would think. For example, it gets a lot more space for the interior and more area to balance the proportions. That is why this car doesn't have that frumpy design that most subcompacts fall victim to.
Instead, it is as sporty as it can get, thanks to the decision of focusing entirely on regality. The lines running on the car's sides make it look much more classy than its price range.
The whole care has a sturdy and solid feel, capable of withstanding even the C5 truck lane. While it does judder a bit on corrected surfaces, the cause lies in its independent rear suspension feature.
Geely Emgrand Specs – Interior
The Geely Emgrand Philippines has impressive exterior features, but its selling points lie in theirs. No one can resist the white-and-blue motif with nautical inspiration. It is not an overestimation to place it among the most refreshing and unique takes.
That is not to say the fit and finish parts don't excel, though. There are soft-touch plastics dotting around each touchpoint, from the door trims to the middle armrest.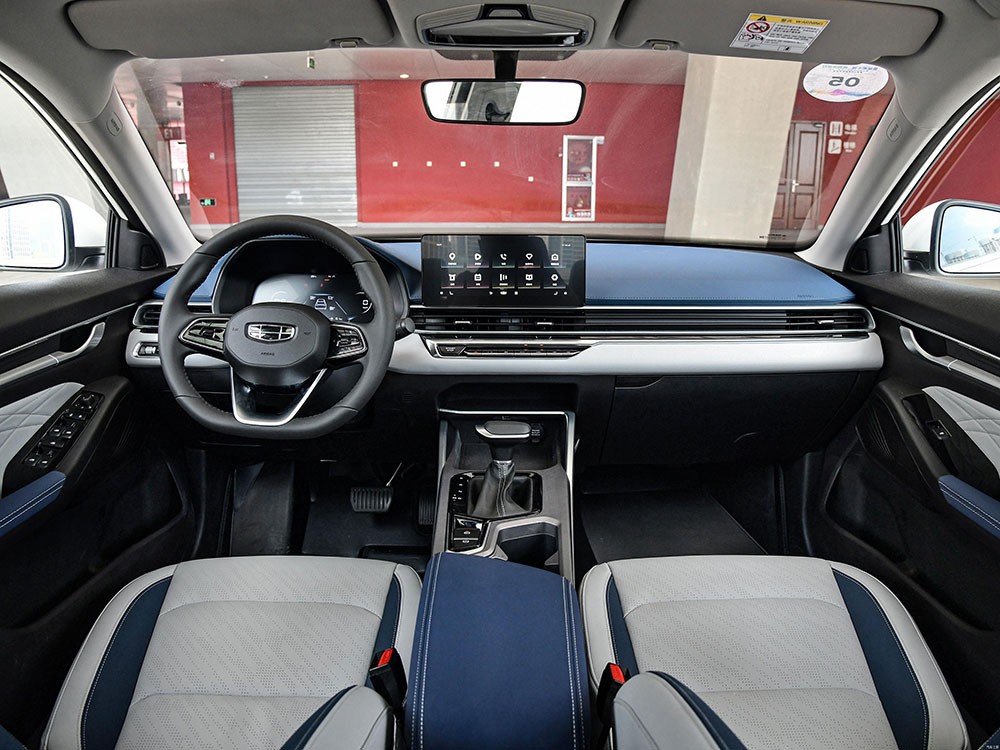 Soft-touch plastic envelopes everything
The driver receives special attention to everything surrounding them, such as the wheels and switches feeling no different from first-class stuff. Its driving composition can only be described as uncompromising.
In comparison, the seat setting is on the lower side. The issue, however, lies in the front seats and their heavy bolster, which can be uncomfortable for bigger people. It does hug smaller people tightly and snugly, though.
If you worry that your keys or coins will make a sudden ruckus while driving, don't. The cup holder and cubby holes have rubber lines to fix the content.
Take a look to the right, and you will see a humongous 10.25-inch infotainment system. It has one of the most interactive screens that we have seen. Its crisp graphics and decipherable menu make it very easy to navigate.
Android Auto and Apple CarPlay's absence is a huge missed opportunity, though. We also don't like that it is necessary to use smartphone mirroring to adjust the system's date.
We do want to note that the power windows switches feel a little cheap, but that is not a huge issue.
Geely Emgrand Engine
This car does not offer a turbocharged engine, but you do get a 4-cylinder, 1.5-liter engine in the bay. You shouldn't expect exciting output from it, but it provides a more relaxing commute experience in the city.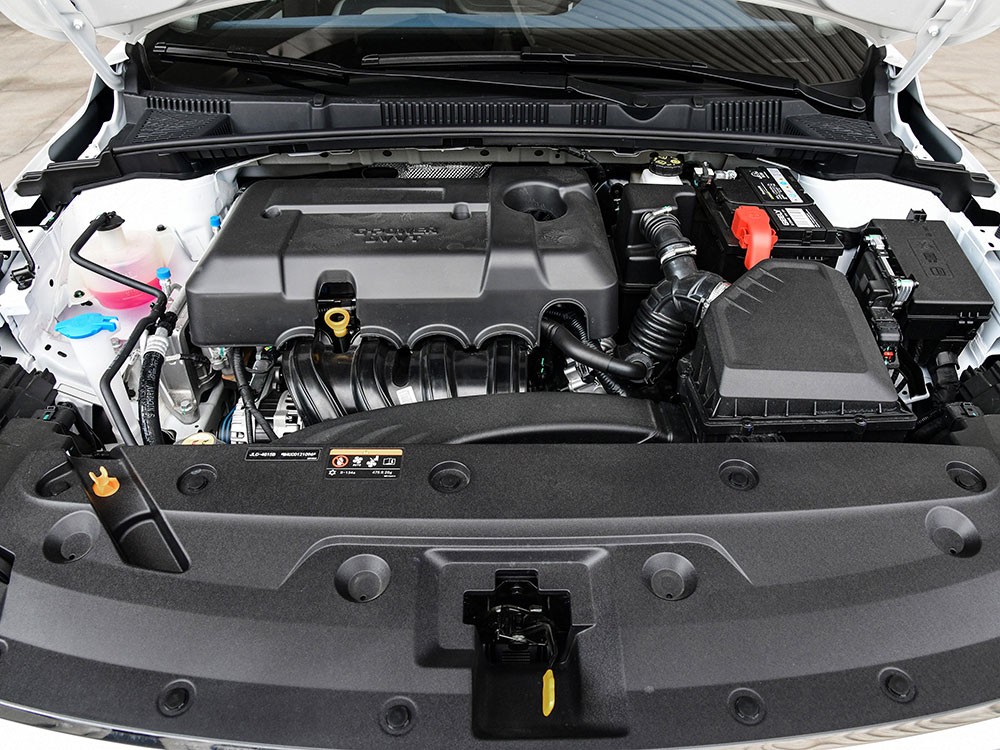 The engine is respectable
Despite having lower power, Geely Emgrand fuel consumption more than makes up for it. Not many competitions in this price range can muster up a 9.61 km/L figure through city traffic.
Geely Emgrand Variants: There are 3 Geely Emgrand models for you to choose from. They are called S, Comfort, and Premium. The Geely Emgrand S is the most affordable option, offering only manual transmission with no parking sensor.
The Geely Emgrand Comfort is the middle one, with all the base features that you would expect out of a Geely Emgrand car. However, you don't get fancy stuff like leather upholstery or push-start buttons.
Comfort is not the only thing setting the Geely Emgrand Premium apart, though. It also offers both curtain and side airbags, reducing the risk of injury during a car crash.
In other words, you can expect both safety and comfort if you get the last option.
Conclusion
After going through all the Geely Emgrand specs, it is undeniable that Geely made a top-of-the-line product. It is truly a worthy successor of the legendary Coolray.
After all, not many cars can possess a balanced combination of affordable price and good specs. We also love the fact that it does not conform to the mass with a unique color design.
Thank you for reading! Also, you may read our writing of any other model on Car Review to get more thoughts on the subject. If you have any question, feel free to comment below or contact with Philcarprice.com!
View other reviews