Honda Accord Review - Undoubtedly One Of The Top Sedan
Updated Jun 13, 2022
Introduction
The new Honda Accord has been an iconic model in vehicles for decades now, and the latest version is all set to continue that tradition. It is all set to launch in the Philippines so let's look at what this new model has to offer. 
Here is our 2023 Honda Accord review!
Overview
Honda Accord is a line of mid-size cars. They are the best-selling Honda cars in the world. The Honda Accord has been around since 1976, and since then, this vehicle has seen a few changes. The Accord is known for its great design, which is one of the main reasons for its excellent sales record.
Continuing with the success of the previous Honda Accord models in the Asian market, Honda Cars Philippines Inc. has finally made an impressive comeback with the new
2023 Honda Accord
version! The car features brand new exterior bumper designs and a more aggressive design language found in cars a little bit like the Honda Civic.
Honda Accord Price
There is not much of a change in the price for the brand new Honda Accord version released. The country's cheapest Honda Accord EL Turbo CVT can be had for ₱2,350,000. It is a great deal for all of its technology, including the new Honda Sensing.
Below is the list of Honda Accord price Philippines: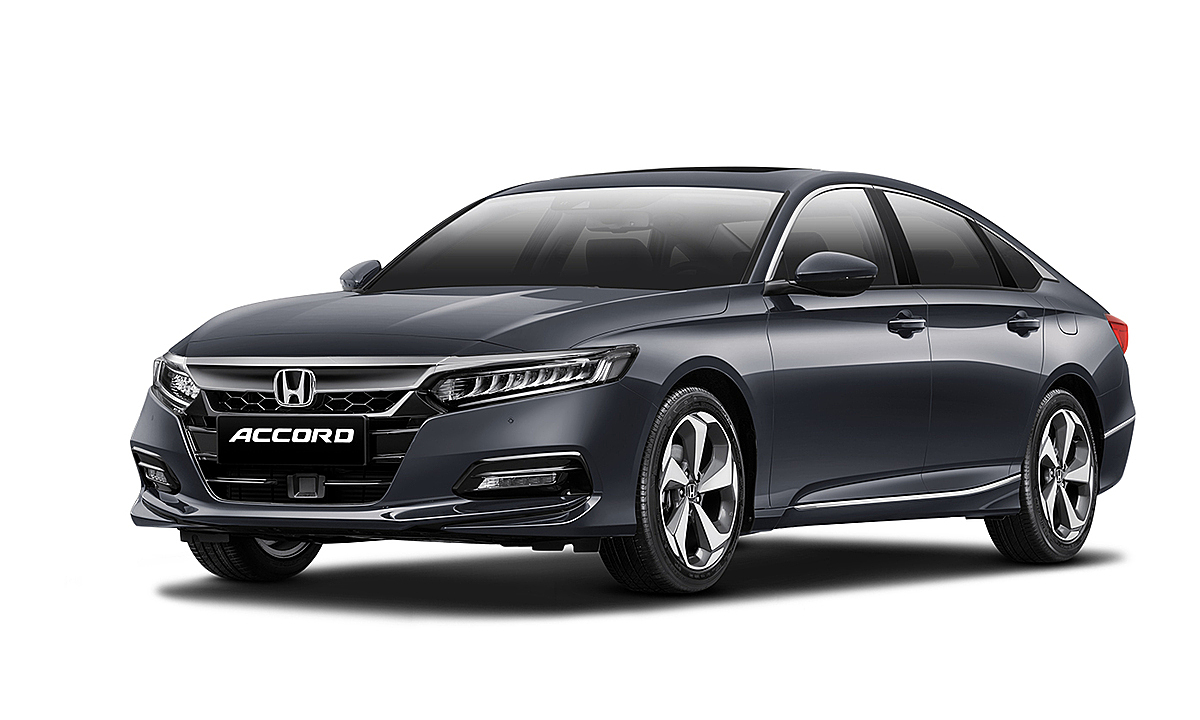 Honda Accord 2023
 

Honda Accord Specs
Honda Accord Review
Honda Accord Exterior
In the 2023 Accord version, Honda has managed to strike a fine balance between performance and practicality. The front-end uses both LEDs and multi-beam halogen projectors to give it a pleasing aesthetic appeal at night or when there happens to be ample sunlight.
Key features of this car include a chrome-handled bumper, a redesigned grille, and side garnishes that have a cutout at the doors. This mid-size sedan makes other cars feel outdated, with its sporty styling paired with fuel efficiency and class-leading performance.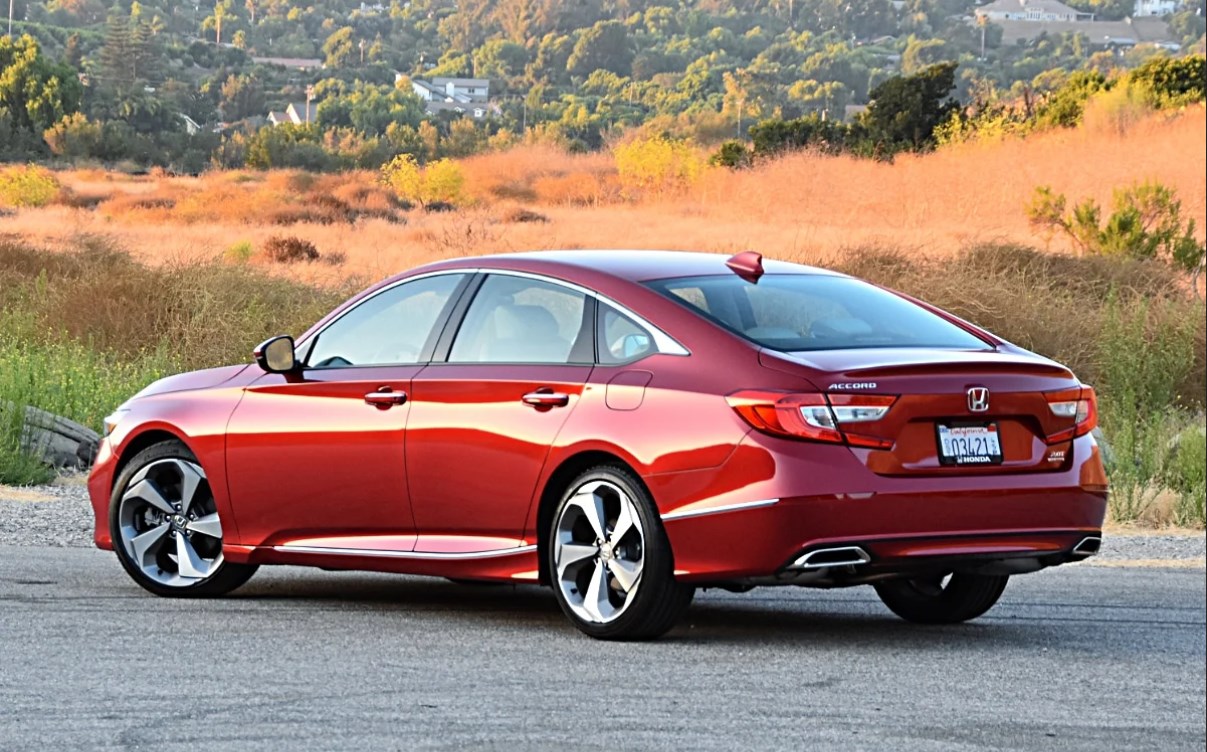 Honda Accord Exterior 
Honda Accord Interior
The 2023 Honda Accord interior is expected to carry over the same basic design as its predecessor. The Accord's cabin is a paragon of design and comfort. The under-armrest storage bin is monstrous and will easily hold whatever you have with you to stow.
From climate control panels designed to click just like those found on Audis to center armrests with available heating elements, you will find no lack of amenities as standard equipment. Furthermore, the square-ish cup holders will even accommodate various-sized cups and beverages. 
Although the design may not win any awards for overall visual appeal within this segment, it certainly gets the job done by supplying a high level of comfort upon every drive.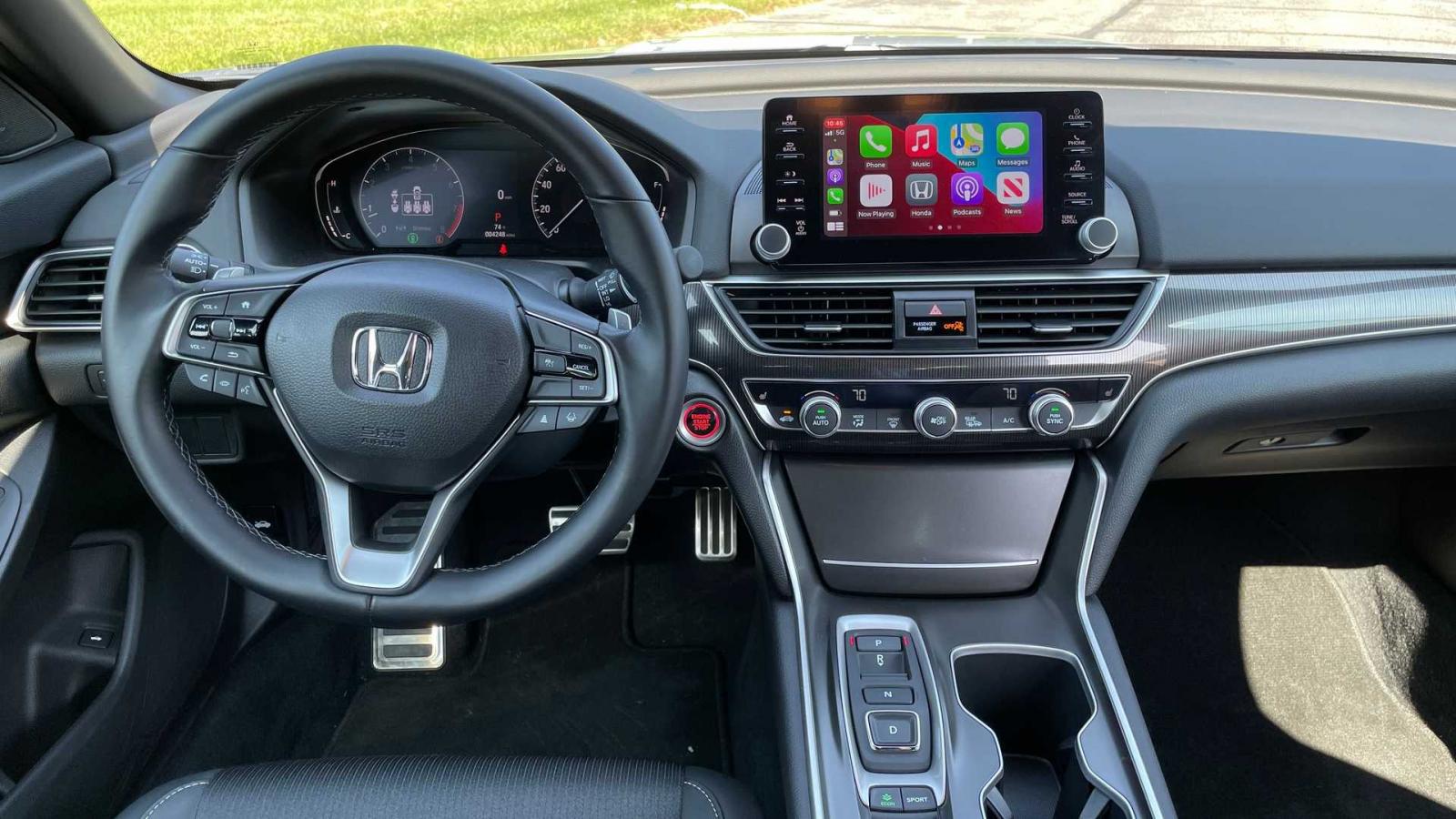 Honda Accord Interior
Honda Accord Engine
The 2023 Honda Accord comes standard with a 1.5L DOHC 16-valve VTEC turbo engine that produces 167 horsepower and 260 Nm of torque. The transmission is a continuously variable automatic (CVT) offered on all trims. 
With EPA estimates, the Honda Accord fuel consumption km/l of 30 city/38 highway/33 combined mpg has among the best fuel economy numbers in its class. Besides its excellent fuel economy, this slightly smaller motor is recognized for offering excellent value.
Honda Accord VS Nissan Altima
The 2023 Honda Accord and the 2023 Nissan Altima on the table show us that there are definite advantages and disadvantages to both models. They both have innovative pieces and parts, but only the Accord can offer more than its competitor in some areas. Its cutting-edge technology, reliability, and numerous extra perks make it a clear winner in the competition.
Looking from the outside, the 2023 Honda Accord has revamped its style to make it look more premium. However, compared with sedans like the 2023 Nissan Altima - which shines bright in its way for being a bit sportier than most, the Accord may be a bit behind.
According to the latest specs, the 2023 Accord is victorious in almost every category. The Accord trumps not just the Altima but every car on the road for having impressively more room in the back. On the other hand, the Altima has slightly more room in the rear shoulder room and front legroom, but that is only because it comes a bit longer than the Accord.
One of the things that makes the Accord more appealing than the Nissan is its excellent handling balance - which keeps you in control! It offers well-designed cabin amenities, including intuitive multimedia controls for peacefully engaging.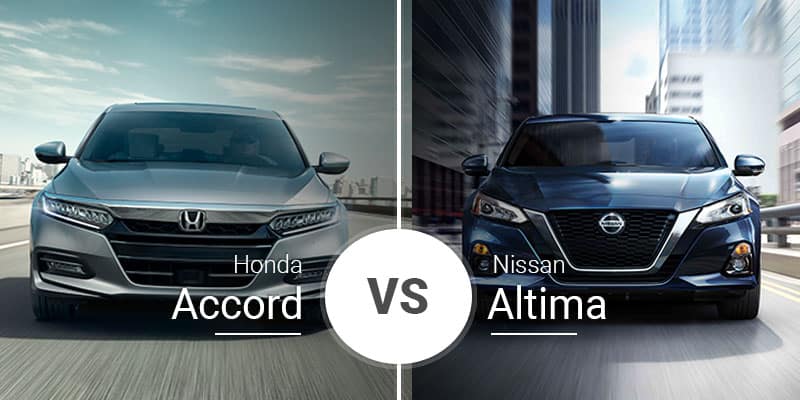 Honda Accord VS Nissan Altima
Conclusion
The new 2023 Honda Accord has a lot of new improvements, but it is still the same car that millions of people love all over the world.
We hope you enjoyed our Honda Accord review. We know that they are a very popular model in the Philippines, so we hope that you were able to find helpful information on the Honda Accord 2023.
Also, you might read our writing of any other model on Car Review. If you have any question, feel free to comment below or contact with Philcarprice.com.