The best sedan for beginners that everybody should own
Updated Mar 24, 2023
Compared with other models on the market such as MPV or SUV, Sedan cars are completely competitive thanks to their low cost and convenience. This model is also fully equipped with features of high-end cars that have become the first choice of many families, especially in the Philippine market. If you plan to own this car, do not miss the best sedan for beginners shared in the article below.
Honda Accord
If you are looking for which sedan cars for beginners then don't miss the Honda Accord. Over the decades, the Honda Accord has not stopped developing and maintaining its style to become one of the most popular D-class sedans in the United States. You can look at the latest version today and you can see the modern design of this car, with its long, low chassis and interior design that brings harmony, and sharpness predictable.  
As for the ability to operate when getting in the car and taking a test drive, you will feel the great power of the engine but still give you a safe and comfortable driving feeling. It is not surprising that the Honda Accord is again in the top 01 and regularly appears in the list of the best cars on the market today, if you feel like this car, you can rest assured to own it for a low price at an extremely reasonable price.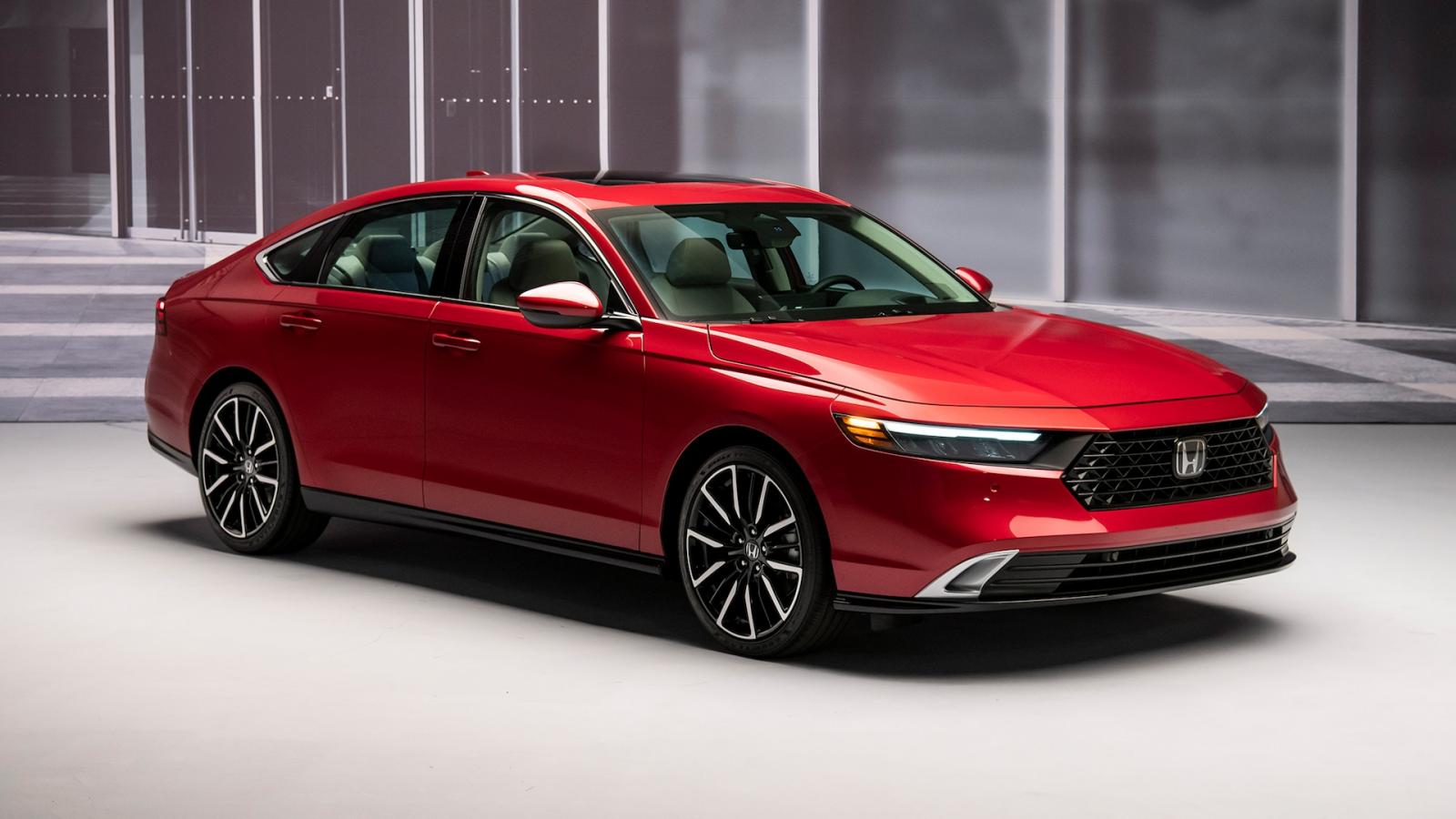 Honda Accord is chosen by many families
>>> Latest Honda price list Philippines!
Mazda 6
Mazda 6 is considered as one of the sedans with the most outstanding design, just look at it and see that it is completely different from other models in the same luxury, modern and classy segment. What this car gives to its owner, this Mazda 6 proves to you that not all family sedans are created equal.
When sitting in the cabin and starting the test experience, you will love it right now because of its smooth, smooth operation just like its appearance. Recently, Mazda 6 has had a turbocharged engine upgrade that adds power to the engine and increases horsepower, which can be said to be more than enough horsepower for you to enjoy comfortably.
In addition, the Signature version has blown a new breath into the interior of this car to a new level. One of the things that Mazda does best is the appearance and interior. If you love it, you only have to spend a lot of money. It's not too expensive to own a beautiful car like this.
Hyundai Grand i10
With low price criteria, Hyundai Grand i10 is once again featured in the top suitable sedan cars for beginners. Looking at the car's appearance, the Hyundai Grand i10 possesses a compact design that is standard for a class A sedan. With such a design, you can flexibly move on crowded streets. Of course, the Hyundai Grand i10 car will also reduce the cost of raising the car when the car only consumes less fuel.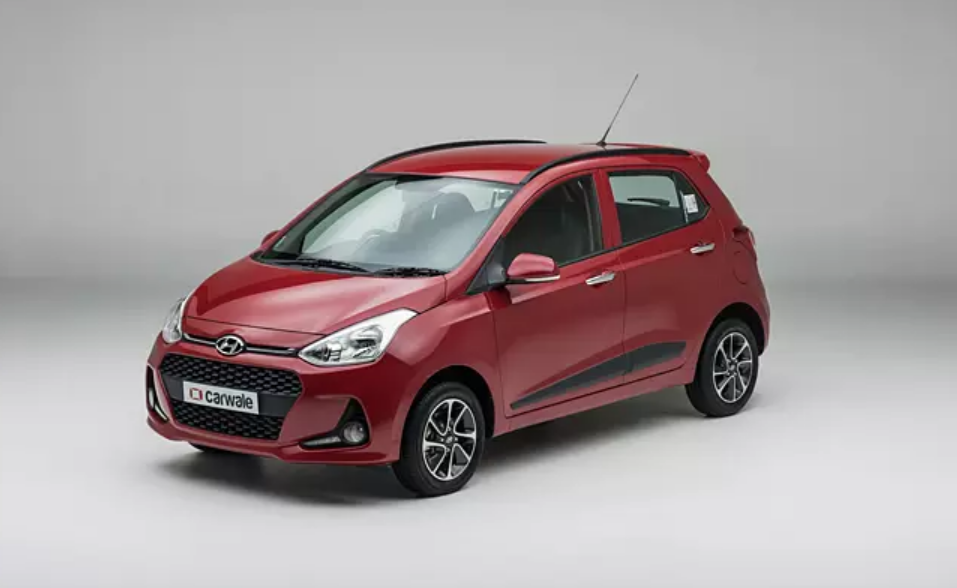 Hyundai Grand i10 is the top suitable sedan cars for beginners
Toyota Camry
Toyota Camry is also rated as one of the best sedans for beginners. Class, luxury, success are what people often say when it comes to Toyota's Camry line, but recently due to a number of reasons, sales of this luxury car line have dropped seriously. . That's why recently the design team has tried to please customers trying to create a sportier, more innovative and dynamic Toyota Camry to target young customers.
Recently, the Toyota Camry has debuted to fans with a completely new image, less boring, a new exterior design that looks more aggressive and integrates exciting driving utilities from the best four-door sedans of the Toyota Camry. Even Toyota decided to keep the V6 engine option while competitors in the segment changed with smaller turbochargers, saving production costs. When buying Toyota Camry buyers You can choose between the powerful V6 and the standard four-cylinder engine.
However, those who prefer a fuel-efficient car can choose the optimal fuel-saving hybrid powertrain, any engine type is suitable. Regardless of which model you choose, the Camry is still the best car in its segment to date.
Nissan Altima
The Nissan Altima returns to the market with a sleeker, more luxurious redesign than its predecessor, and Nissan has generously added the option of an innovative variable pneumatic engine and a new system. New full-time four-wheel drive, although no longer using the V6 engine, Nissan has instead added a high-tech VC-Turbo engine that is equally powerful and fuel economy is also improved.  
One of the positive points that Nissan Altima can do to entice consumers back to the D-segment sedan segment is its 4-wheel drive system, touch screen connection technology, VC-Turbo engine, and open space. More spacious, new standard safety technology and a bit of innovation in design. With this design, Nissan can be the best sedan for beginners confidently competing hand-to-hand with the two big boys in this segment, Honda Accord and Toyota Camry.
Hyundai Sonata
Although not perfect compared to its predecessor, the Hyundai Sonata is still one of the best sedans for beginners today that is worth owning. When buying a car, the manufacturer will give you 04 engine choices, you can choose an efficient 4-cylinder engine with a maximum capacity of 176 horsepower of the Eco version or an increased 4-cylinder engine. 245 hp power plus a petrol-electric hybrid version and in addition a Plug-in Hybrid version.
Stepping into the cabin, you will feel the luxury and with the ivory white leather seat design, the interior compartment is brighter. However, this model has not been trusted by most customers because the engine system is too weak compared to the same segment. If you still love Hyundai, you can wait until next year when they will launch a new version.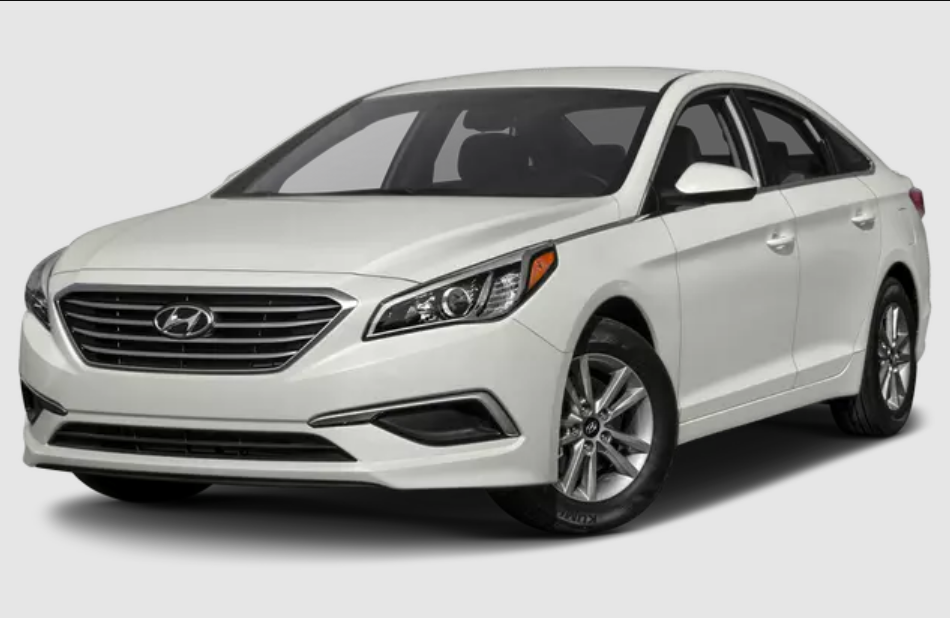 The Hyundai Sonata is still one of the best sedans for beginners today
>>> Latest Hyundai Price List Philippines!
Above is a summary of the best sedan for beginners with quality assurance and suitable for all needs of each audience. Hopefully, the information given in the above article will help people choose the most suitable car. With our assistance, you should have more valuable information to select a sendan vehicle that meets your needs and purposes. Therefore, hit Philcarprice for a visit to learn more about these cars! 
View other reviews