Honda BR-V Fuel Consumption - You Can Be Surprised!
Updated Apr 28, 2022
Talking about the advantage of one car is the ability to save energy costs for the owner. So, how much is a car's fuel consumption? In particular, you want to know about Honda BR-V Fuel Consumption.
Well, we will mention this one in today's article. You can see that the technology platform developed by the Japanese automaker has helped the car both save gas and ensure operating performance.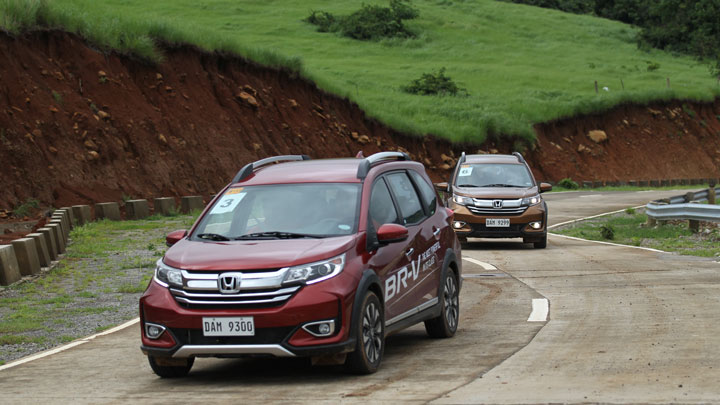 Honda BR-V 
Honda BR-V Engine 
In the Honda BR-V specs, we cannot fail to mention the outstanding engine parameters of this brand. The BR-V is powered by a 1.5L i-VTEC gas engine of CVT (continuously variable transmission) technology. It has the most power in its class, with 118 hp & 145 Nm of torque.
Besides that, it is available with one Honda BR-V diesel and one gasoline engine. A Diesel engine has a displacement of 1498 cc, whereas a Petrol engine has a displacement of 1497 cc.
The transmission and engine combo perform similarly to before, providing adequate output for most parts except for an obvious rubber band impact when changing speeds.
Furthermore, since this engine incorporates the Earth Dreams innovation, this helps make the car more gas-efficient and even environmentally friendly due to the low emissions.
Compared to similar vehicles like Toyota Rush, this vehicle is completely more outstanding in terms of engine. Its price is around a million pesos but produces up to 118 hp, much more than the number of 102 hp of Toyota Rush's engine. Therefore, it is worth buying if you have a mid-range car with an extremely powerful engine.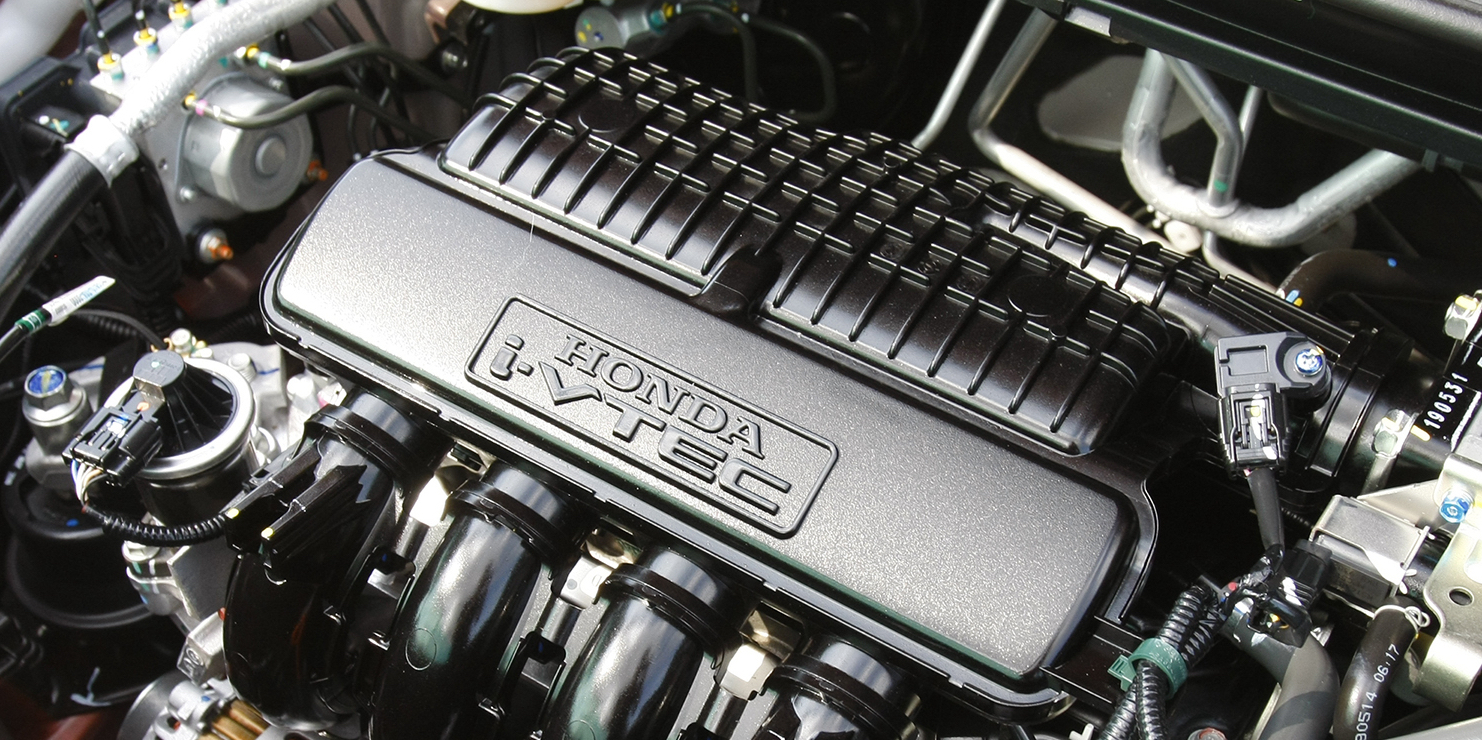 Honda BR-V Fuel Consumption 
As for the BRV gas consumption, the product is considered an extremely impressive fuel-saving SUV. 
Accordingly, this car only consumes about 7.5L over 100km. It also has one fuel tank of 45-liter and a boot space of 153-liter. These are ideal numbers that not all models in the same segment do as well as this vehicle. 
Fuel economy is most innately defined as the amount needed to drive a unit velocity, denoted as L/100 kilometers. It has the lowest consumption of 6.4L/100km and even the maximum usage of 8.9L/100km.
According to the official manufacturer, the following are the gas mileage figures for this vehicle:
The 2020 1.5L E has an energy consumption of 6.4 liters per 100 kilometers.

The 2021 version has a gas economy of 0 liters per 100 kilometers.

The 2020 1.5L V has a fuel efficiency of 8.9 liters per 100 kilometers.
When traveling long distances in rough road conditions, the power does not decrease. Therefore, you can rest assured when choosing this B-class SUV.
Honda BR-V Fuel Consumption Vs Toyota Rush 
The advanced version of the car from Honda is generated by a SOHC inline-4 machine with VTEC, whereas the Toyota Rush is operated by a DOHC inline-4 of VVT-i.
According to the statistics above, the BRV, even with a similar-sized motor to the Rush, produces more torque, whereas being more mechanically simple due to having an overhead cam.
For the Rush, the new metal block engine outperforms the previous metal block engine being used by Avanza. Estimates range from 8 to 9 liters for each 100 km, based on driver behavior. Hence, its consumption is 14 kmpl.
As we mentioned above, the fuel economy of the BRV would be 15kmpl. The distinction between gas efficiency and total costs is not significant for highway travel. However, it is worth noting that the BRV initially costs more but eventually catches up with the Rush.
For the price, Honda's (P1,038,000 - P1,158,000) will be slightly higher than the Toyota Rush price (P983,000 – P1,100,000). The Honda is the more costly method for daily driving at first, but it quickly makes up for the difference. 
As a result, between Honda BR-V vs Toyota Rush, the first one is more cost-effective and fuel-efficient.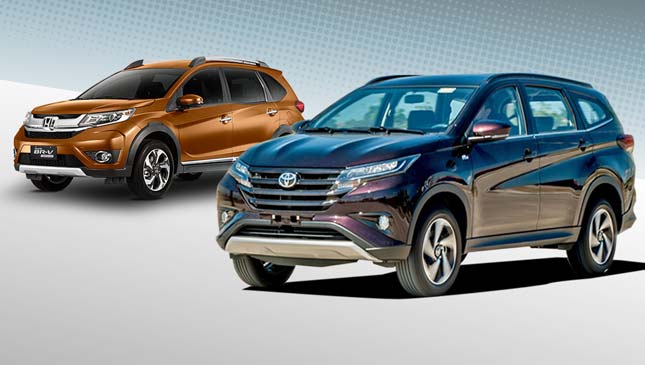 >>> Read more: Toyota Rush vs Honda BR-V
Honda BR-V Fuel Consumption Vs Mitsubishi Xpander 
The 1.5L 4-cylinder, 16-valve Euro 4 engine in the first one outperforms the Xpander's 1.5L 4A91 with MIVEC besides 15 hp & 4 Nm of torque. 
Moreover, the Xpander has a gas economy rating of 13 kmpl, whereas the BR-V has a 15 kmpl. The engine in the BR-V is not only more powerful and torqued, but it is also more energy-efficient.
Apart from the engine, all vehicles use the Macpherson strut front suspension and Torsion beam suspension system. 
In pricing, both options are at the same level, with the Xpander just a few thousand dollars more costly for the best trim. But, Xpander's base model is much more affordable (P1,008,000 – P1,143,000).
If your budget does not allow for one mid-size SUV, both the Honda BR-V vs Mitsubishi Xpander offer good value. Overall, Honda's product is still the winner in this comparison.
Conclusion
Overall, the Honda BR-V consumption is quite impressive in the segment. If you are looking for an affordable with good performance and fuel economy, then go with the BR-V. Of course, the Honda manufacturer guarantees for the quality of the car.
Hope you find this article from Philcarprice's team helpful. Thank you for accompanying with us!
View other reviews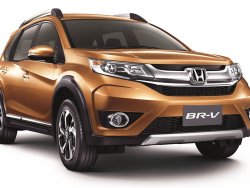 Automatic
SUV / Crossover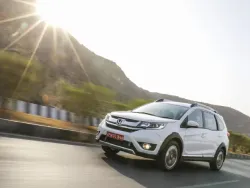 Automatic
SUV / Crossover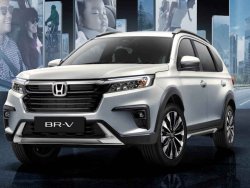 Automatic
SUV / Crossover