A Closer Look At Honda BR-V Colors
Updated Apr 28, 2022
Honda has been in the automobile business for a long time, and they have also been the most popular car manufacturer for the past several years. The Honda BR-V is no different from the impression of a modern car with a sleek look and awesome features. 
One of the best features of this car is that it's spacious. It has a passenger capacity of 5 people and plenty of legroom. The car also looks good. Honda BR-V comes in different colors, and so does Honda Fit. Every color is a unique look. What color do you like?  We will discover Honda BR-V colors right now.
Overview
There are a number of choices when it comes to cars. There are sedans, sport utility vehicles, station wagons, and so much more! Whether you're looking for a new car or a pre-owned one, you'll have a wide variety to choose from! The options can be overwhelming! Honda is a great brand that makes some very nice cars.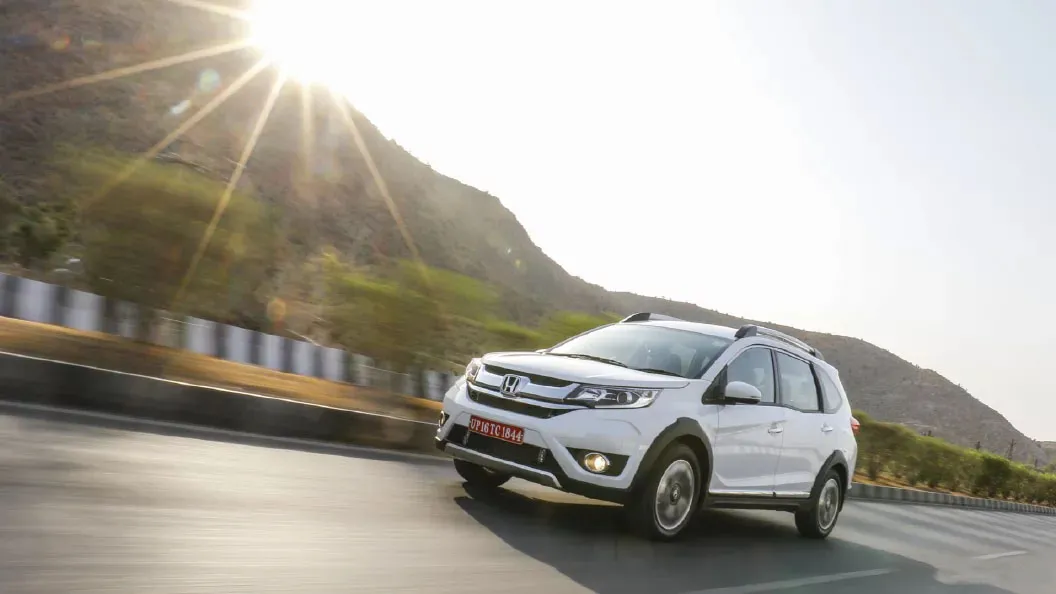 If you're looking to buy a new car, be sure to check out the Honda BR-V Philippines Colors. This car is available in a variety of colors, but the most common ones are white, black, and silver. So what price should you expect to pay for each variant, and which colors for each variant you can have? The following table will give you all.
Now, you might be wondering what else you should notice in each colors option? Here are some other things you should know about the Honda BR-V customized colors in the Philippines.
Honda BR-V Colors
Honda BR-V White
Platinum White Pearl

The Honda BR-V Platinum White Pearl is the latest model from Honda. It comes in a wonderful shade of white, accented with dark grey rims. The inside of the car is black, with a beautiful rectangular touch screen that displays all of your car's information. 
It is equipped with a standard DVD player and an optional Bluetooth system. It is an excellent car for people looking for comfortable and reliable transportation.
Taffeta White

You desire to own a vehicle that offers both comfort and a sporty look? So, it's time you checked out the new Honda BR-V. It comes in Taffeta White and has a sleek design that makes it an ideal car for a busy professional who is on the move.
Honda BR-V Red

Passion Red Pearl is an exciting new color available for the Honda BR-V. This color is a great choice for those looking to make a bold statement while they're on the road. The Passion Red Pearl color is preferred by people who feel confident and happy while driving on the highway. If you're in the market for the perfect car, consider the Honda BR-V.
Honda BR-V Black

Honda BR-V offers the Modern Steel Metallic color for all levels. And it is not surprising when this color looks great on the Honda BR-V, that will draw eyes to this sleek and sporty SUV. 
This unique color is only ideal for certain Honda BR-V trims, such as the LX. The LX trim has a modern design that is more stylish than some of the other trims in the Honda BR-V lineup. The LX trim comes with plenty of features, including cruise control, a backup camera, automatic headlights, and more!
Honda BR-V Silver

Honda has updated the color of the Honda BR-V to be a sporty Lunar Silver Metallic. Honda is the leader in vehicles, including cars, SUVs, and minivans. 
This car has various features, including 12 different airbags to keep the driver and passengers safe, a fuel economy rating of 26 mpg on the highway, and a touchscreen system for infotainment. This car is perfect for the environmentally conscious, who want a luxurious ride without breaking the bank! You know what to do with these, right?
Conclusion
Which Honda BR-V colors are suitable for you? Do you like white, red, black, or gray? 
With the design like the right car for families, the BR-V is a perfect choice because it will take you anywhere you want to go. The comfort and style of the BR-V are just the beginning. Hope you will soon get your favorite color!
Thank you for reading on Phil Car Price!
View other reviews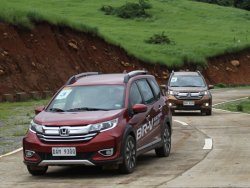 Automatic
SUV / Crossover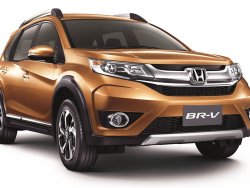 Automatic
SUV / Crossover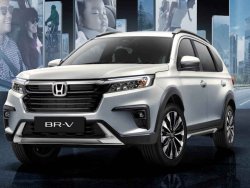 Automatic
SUV / Crossover