Here Are The Mitsubishi Lancer Colors To Select For Your Newest Vehicle!
Updated Jul 12, 2022
Choosing a color for your new car can be a tough choice; we know that! Sometimes you want to go with a basic color, but sometimes it is too basic for you! How to get the color that you want for a vehicle?
If you are wondering what color to get for the Mitsubishi Lancer, check out our full list of Mitsubishi Lancer Colors and the meaning behind them so that you can choose the best color for your new car!
Mitsubishi Lancer Overview
Mitsubishi Lancer is one of the coolest cars in the Mitsubishi breed. The most stunning highlight point lies in its exterior, where it features a sporty look with vibrant features. 
There are two variants for this vehicle, but each variant serves well due to your driving purpose. They run on powerful machines, with 406mm and 457mm alloy wheels set carrying the bodies. 
Technology and safety features are included proficiently to help drivers and passengers drive comfortably and safely.
Mitsubishi Lancer Colors
Let's have a look in detail for the Mitsubishi Lancer colour chart!
Mitsubishi Lancer White
The most basic color anyone can think of for cars is white. And for that reason, Mitsubishi Lancer White won't disappoint you.
As its name states, White Solid on Lancer is a pure white color that helps highlight all the beautiful exterior details on the car without being too flashy and eye-catching. The subtle white color suits everyone, for every gender at every age, so it is an extremely diverse color.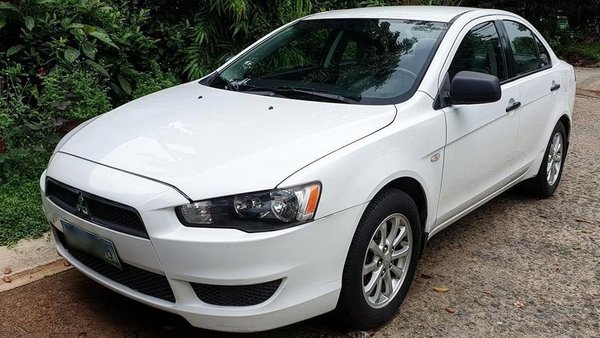 Mitsubishi Lancer White
We all know the weak point of the shining, brightening white color is that it is easy to get dirt on. However, with the high-quality Mitsubishi Lancer's material, you can easily swipe the new specks of dirt and clean the old ones if you maintain the cleaning routine regularly. If you don't mind cleaning your beloved vehicle, getting a White Lancer is a great idea to maintain classiness and luxury. 
Mitsubishi Lancer Red
It's summertime, and we all love to see our vehicles being small fireballs running around the streets. Mitsubishi Lancer Fiery Red can get you to that dream with its bold and vibrant red coat.
Unlike the too-bright red shade you often see in other cars, Lancer has its unique red color that resembles the color of champagne, which gives your car a luxury and high-fashion feel. Women and men can also stay under the roof of this car with ease, as the color suits anyone!
In Asian culture, red means luck, so bringing home a red car is like a big lucky charm for your trips in the future! This is the Mitsubishi Lancer best color in our opinion.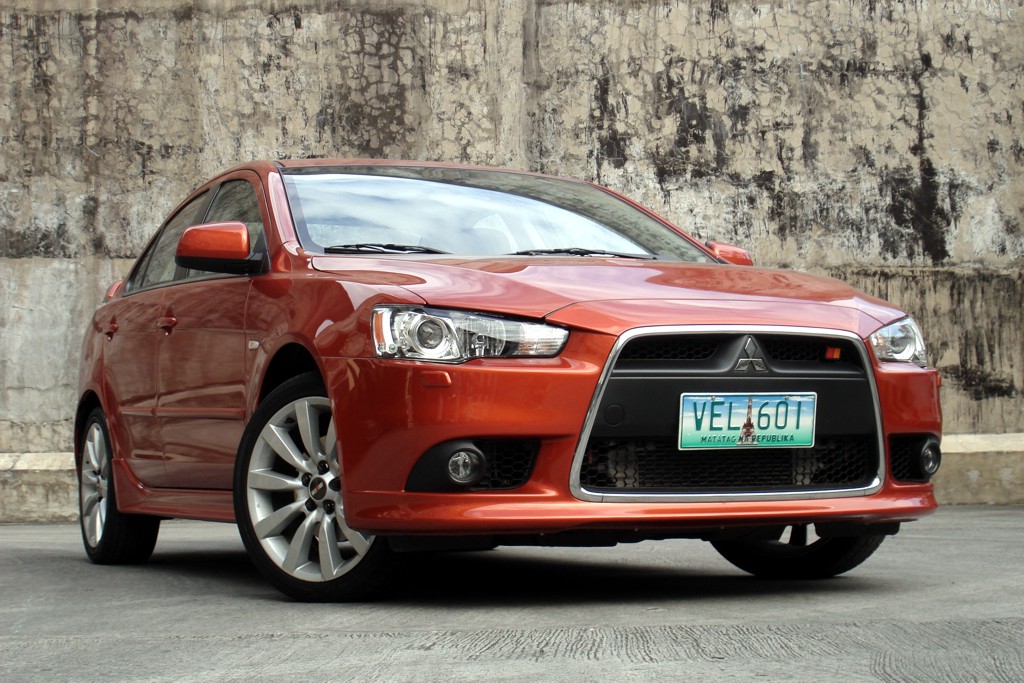 Mitsubishi Lancer Red
On the other hand, Mitsubishi Lancer yellow color is unfortunately not available in the Philippines market!
Mitsubishi Lancer Silver
If you are a fan of silver cars, Lancer can satisfy your color choice as there are two kinds of silver for this breed: Warm Silver and Sterling Silver. As for warm silver, you will get a warm tone vibe under the silver highlight.
Because of this characteristic, this silver is not too bright but instead quite modest and subtle, so it would be a perfect match for someone who didn't like their vehicle to be popping out so much.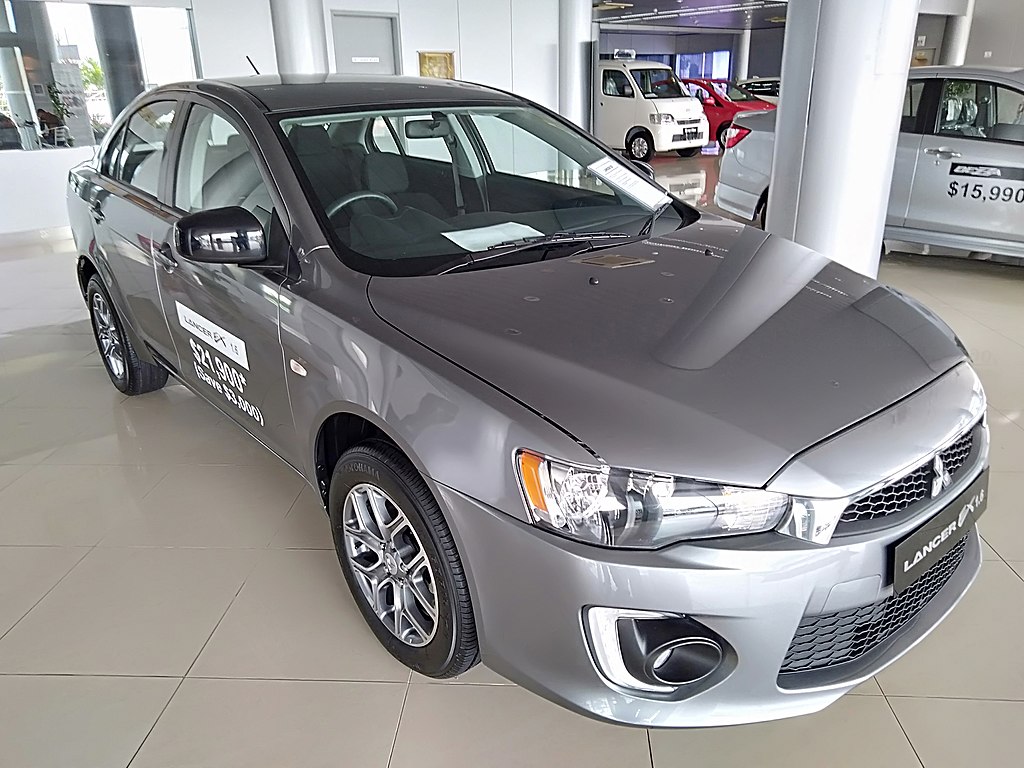 Mitsubishi Lancer Silver
As for Sterling Silver, its silver-tone is cool, making the silver look more metallic and shine under the sunlight. This silver is more mainly, so men would prefer this silver shade. 
Thanks to its glossy appearance, all silver tones can help Lancer be seen clearly during nighttime. It is surely an advantage to consider when selecting the color!
Mitsubishi Lancer Blue
The fresh, youthful color of hope: Mitsubishi Lancer blue color now has features on Mitsubishi Lancer. In case when blue is your ideal tone, you don't want to regret not buying Mitsubishi Lancer Blue, as it is one of the coolest colors for this breed.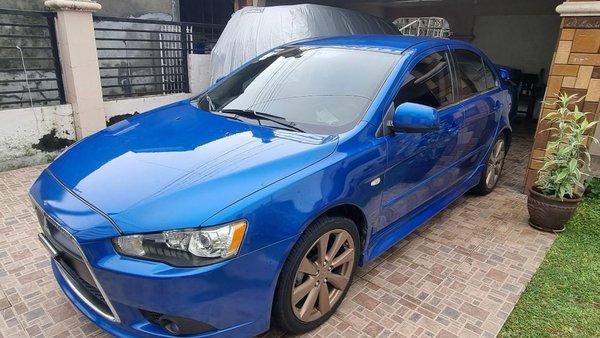 Mitsubishi Lancer Blue
The electrifying blue will make your car brighter than ever with its cool blue tone. The color lowers the car temperature in the sunlight while still maintaining the cool outlook in both daylight and nighttime.
Buying a blue vehicle also means hope and confidence, so if that is what you seek when driving this crossover, do not hesitate to own this vehicle right away!
Mitsubishi Lancer Gray
Other than black and white, its mixture might excite you! It is Mitsubishi Lancer Grey color - a simple yet elegant car tone. 
We have seen a lot of basic black and white cars, but it is rare for a gray car to show up on the streets. If you are looking for that exoticness, purchasing a gray Lancer is not bad. The color is easy to clean and swipe, plus anyone can ride it with confidence!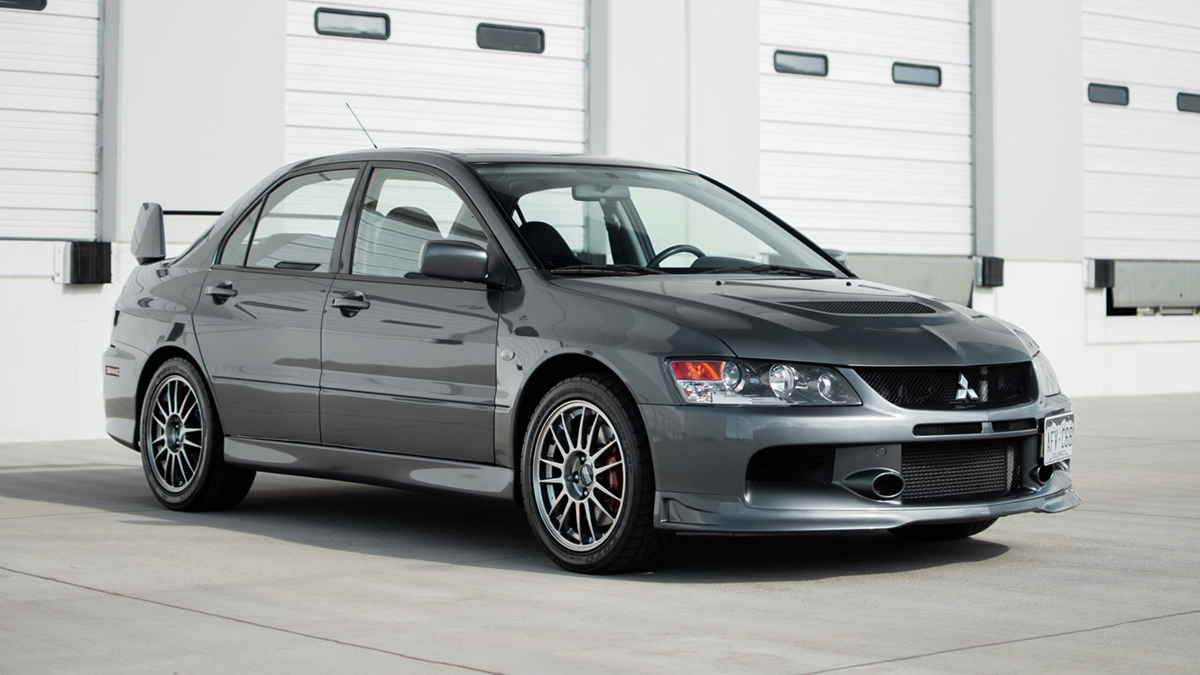 Mitsubishi Lancer Gray
Mitsubishi Lancer Black
And last but not least, the safe choice for everyone, especially those who prefer simplicity - Mitsubishi Lancer Black. The Black Lancer is cool, compatible, and durable with the black polish, where scratches and dirt can not be seen easily.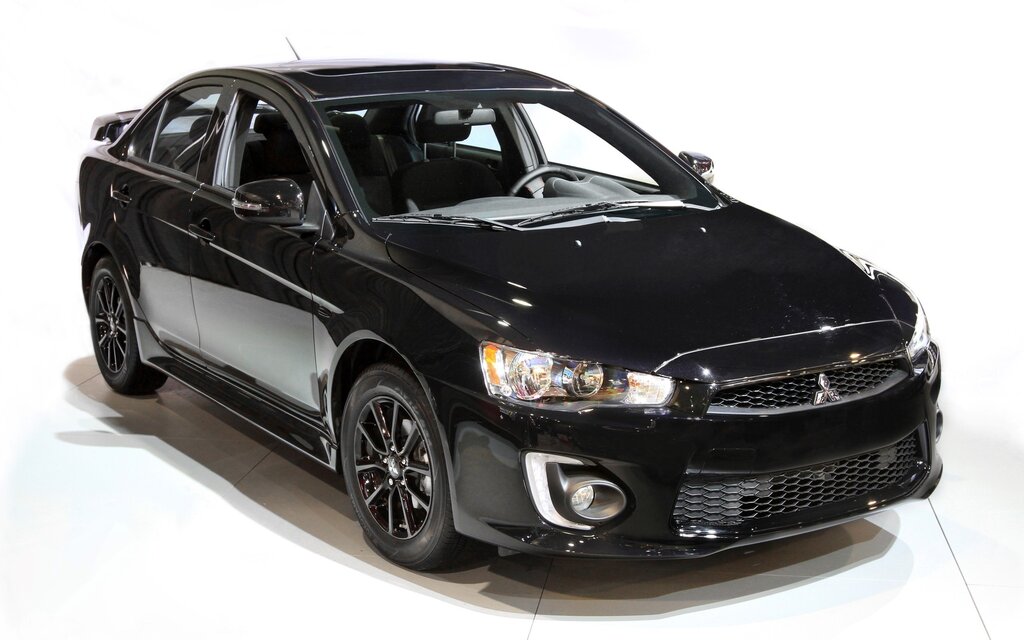 Mitsubishi Lancer Black
However, when driving in low-light conditions, a black vehicle can endanger you and your passengers. Having a black car is a safe yet believable decision if you can surpass this difficulty and be confident with your driving skill.
Conclusion
And that's the full list of Mitsubishi Lancer colors. After checking out all the available colors in the Philippines market for the Lancer, we hope you can figure out what is your favorite shade to choose for your car. 
Thank you for reading this article, and we will see you soon in the next article on Car Review! If you have any question, feel free contact with Philcarprice.com!
View other reviews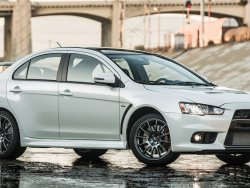 Automatic
SUV / Crossover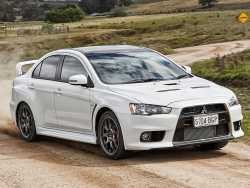 Automatic
SUV / Crossover