Mitsubishi Strada Review 2022 in Great Details
Updated May 12, 2022
If you're considering purchasing a Mitsubishi Strada model, you should not ignore this Mitsubishi Strada review. Our review will reveal the most detailed information about the car's latest model, so you can make your own decision about whether or not you should purchase this Mitsubishi Strada 2022.
Generally, the Mitsubishi Strada is rated as one of the most popular and attractive mid-size pickup trucks in the Philippines. The exterior appearance of the upgraded model has been equipped with the Dynamic Shield, as well as a compact body. This car has an athletic and muscular look, and it's ready to take on any back road. 
This article will cover important characteristics and technical parameters such as Mitsubishi Strada dimensions, remarkable features, and more. So, why don't you take a look at this review to better understand this model?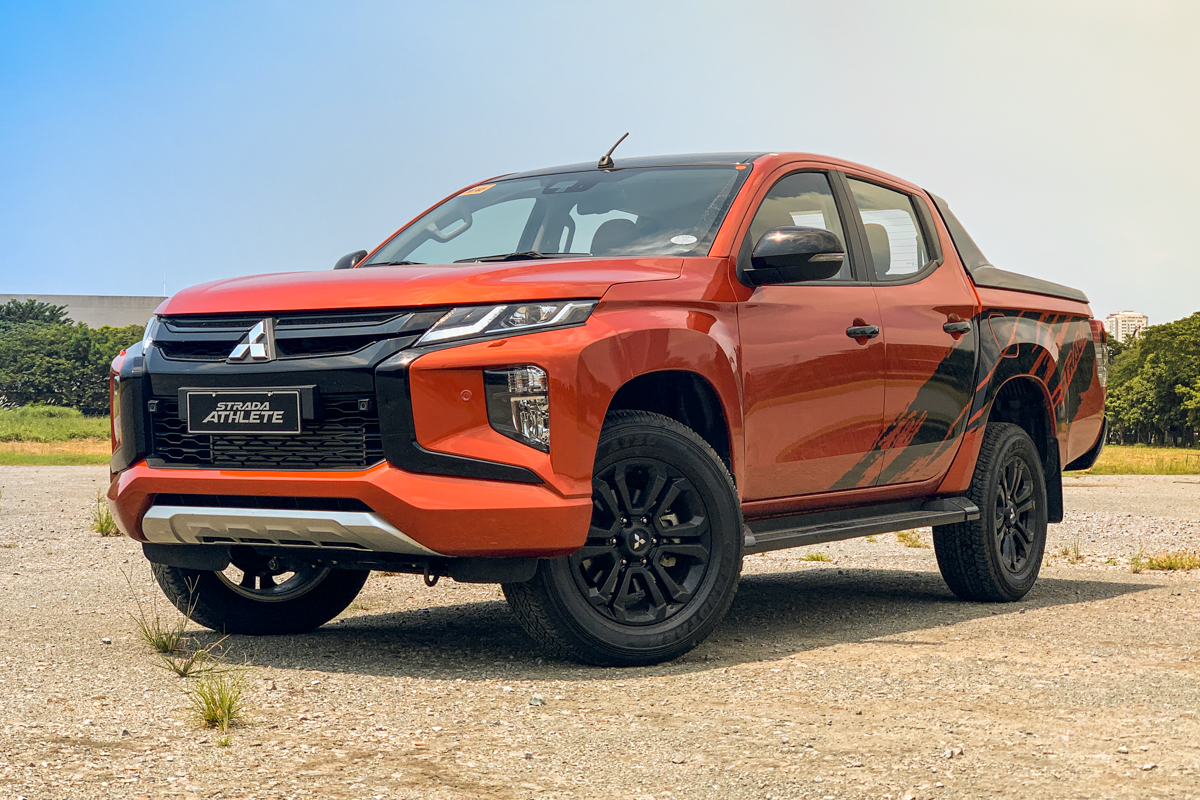 Mitsubishi Strada Specs
Mitsubishi Strada Review
Mitsubishi Strada Review: Exterior
As Mitsubishi added the Dynamic Shield exterior styling, the model now has a different look. The pickup's headlights are made up of two layers. The main headlight is located at the top, together with the vehicle's low and high beams. 
The signal and fog lights are housed at the bottom. The higher layer has LED daytime running lights, LED projector headlights, and LED taillights.
2022 Mitsubishi Strada colors are Graphite Gray Metallic, Jet Black Mica, Sterling Silver Metallic, White Diamond, and Red Solid. However, the Athlete variants are only available in 2 colors: Jet Black Mica, White Diamond and a special color Sunflare Orange Pearl.
Mitsubishi Strada Review: Interior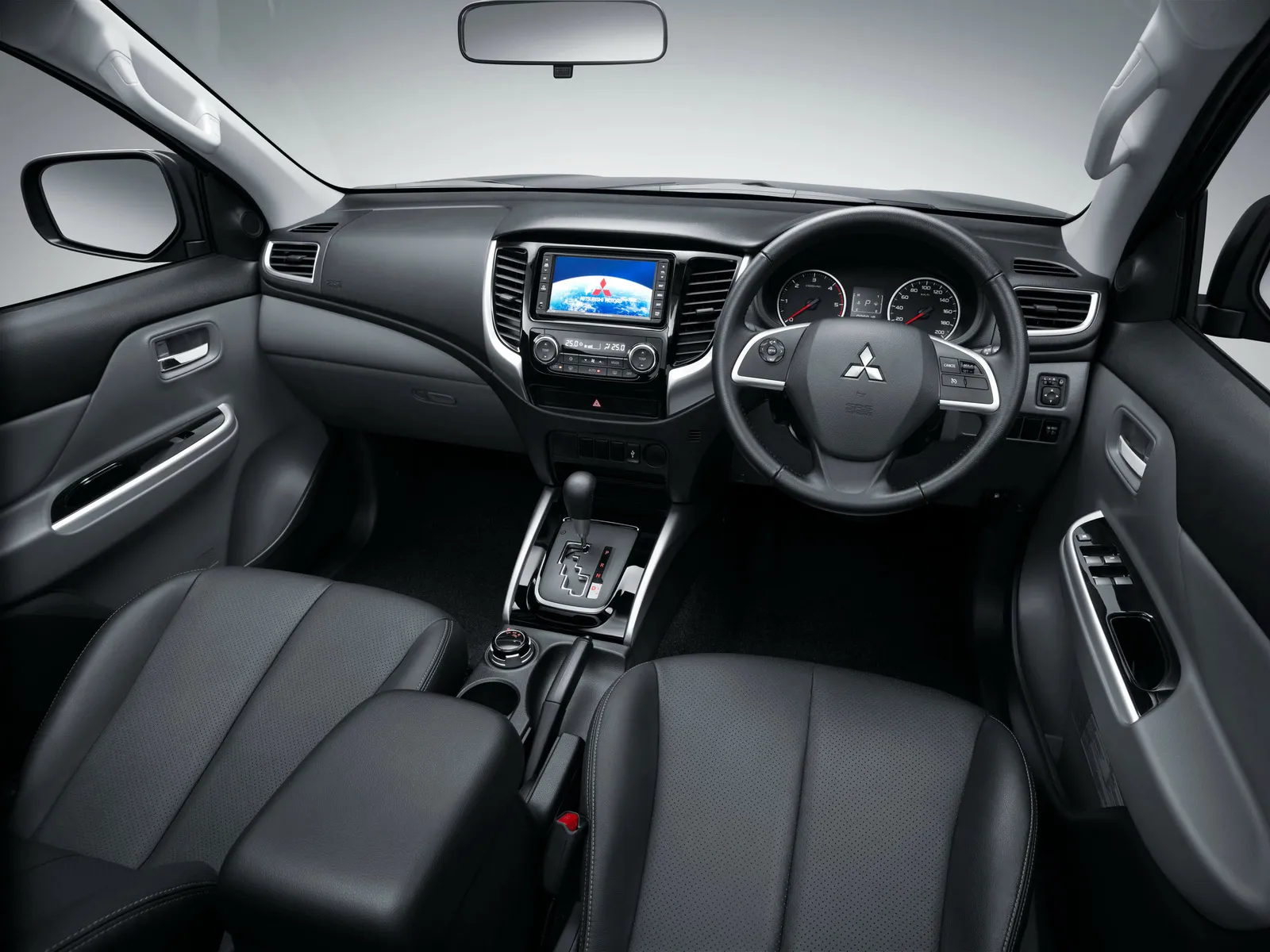 The 2022 Mitsubishi Strada interior has a black color and a light gray headliner. Seat materials come in two options: fabric for lesser trims and leather for the higher ones. A 2DIN infotainment system is featured in the middle of the truck cabin. It's navigation-ready and has Bluetooth and iPod connectivity.
Mitsubishi Strada Review: Engine
The Mitsubishi Strada 4x4 is built on a frame chassis with a strengthened ladder. The truck's suspension consists of an independent wishbone configuration in the front and a beam axle in the back. Disc brakes on the front and drum brakes on the back provide you with stopping force. 
The truck is powered by a 2.4-liter turbocharged diesel engine that produces up to 179 horsepower and 430 Nm of torque. Mitsubishi Strada off road capacity is fine since it has a great engine and a typical 6-speed transmission gearbox.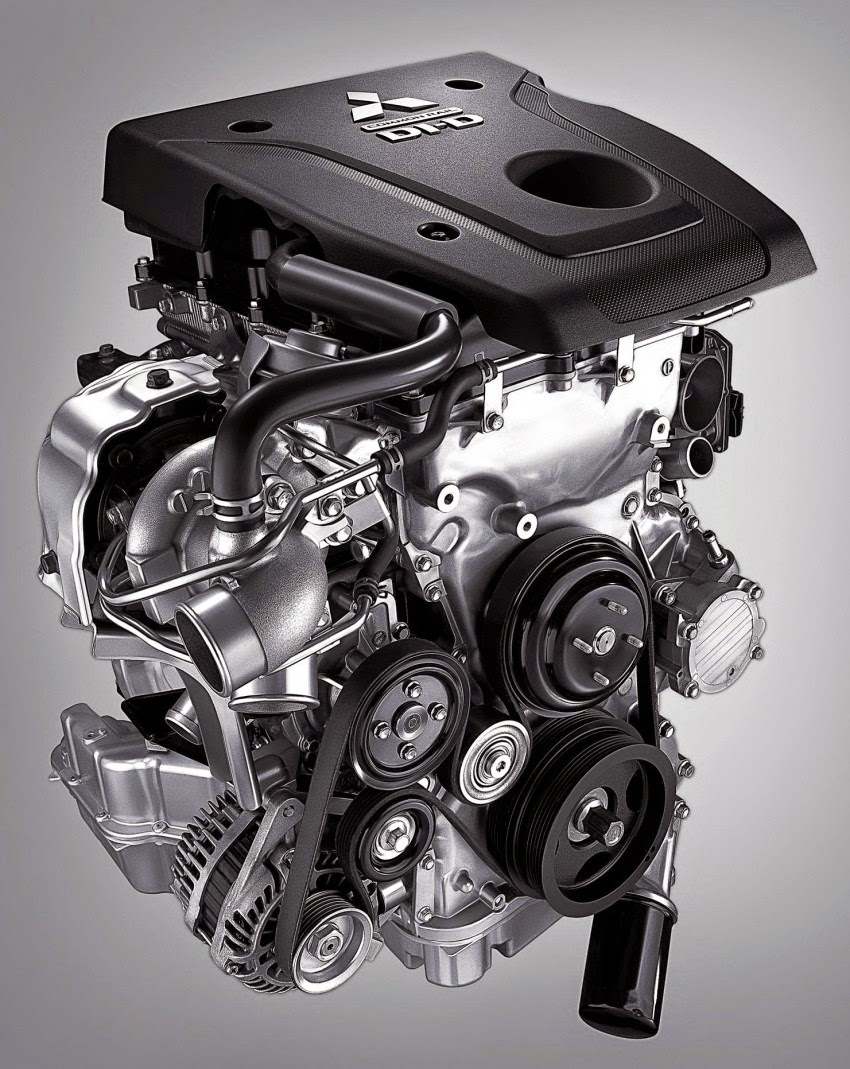 The 2022 Mitsubishi Strada is calm, composed, and grounded at greater speeds. The steering has a hefty feel, making driving in tight areas harder. Fortunately, the model features sensors to help you navigate the pickup.
Furthermore, the Mitsubishi Strada fuel consumption is 8.6L per 100 km, making the Strada one of the most fuel-efficient pickup trucks in the Philippines. Yet, after 800km driving, the average amount of fuel that Strada consumes rises to about 8.9 - 11.7L per 100km.
Mitsubishi Strada Review: Safety and Technology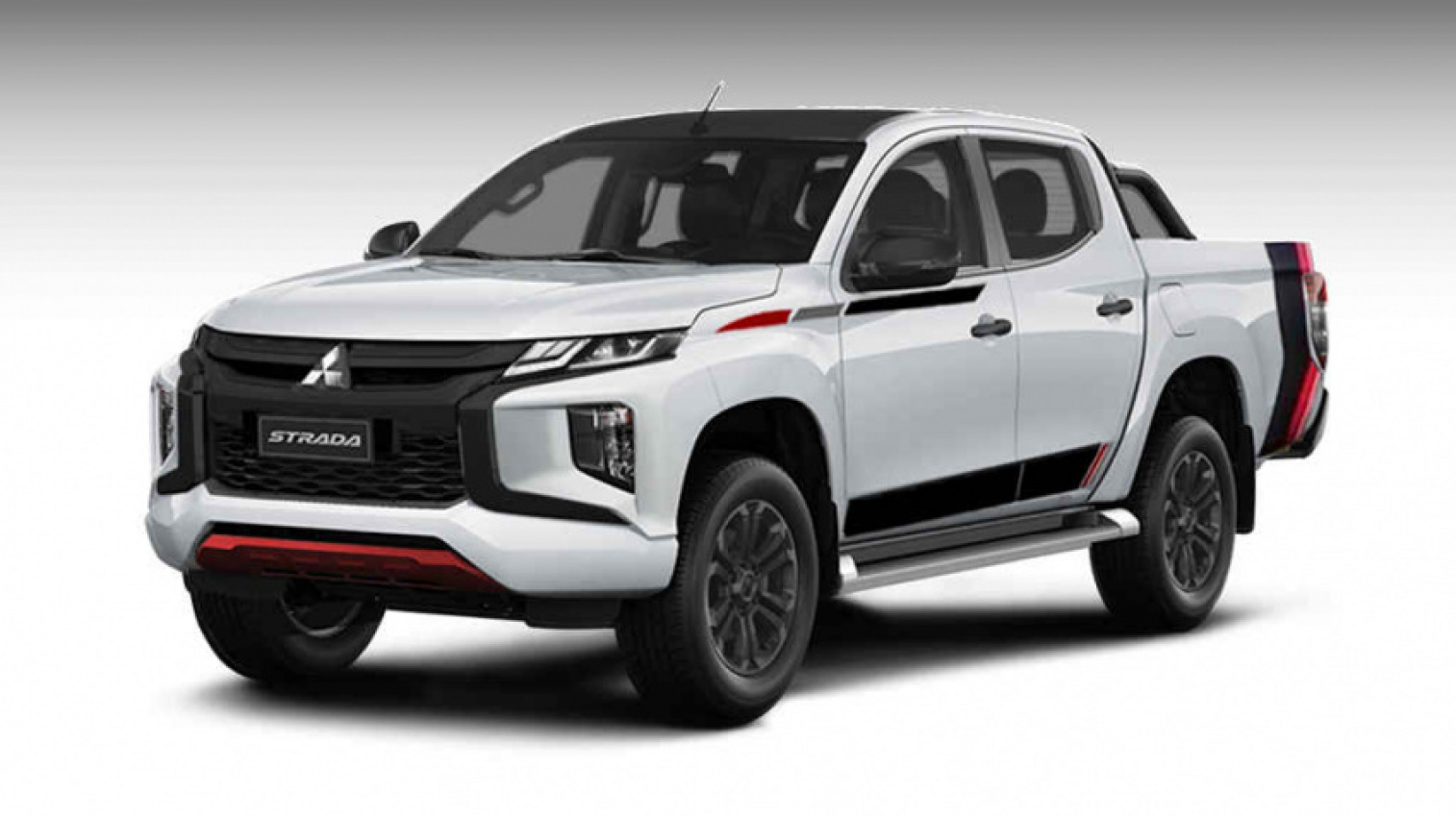 Is Mitsubishi Strada reliable? With many safety features, you can find the Mitsubishi Strada reliable and secure. Anti-lock brakes, electronic brake distribution, 7 airbags, and more useful security functionalities are all standard on this model. The driver and front passenger are all protected by these airbags.
Front and back parking sensors, push-button start, and cruise control are all available on the Mitsubishi Strada. A 6-speaker sound system is used to transmit sound. USB, Aux, iPod, and Bluetooth connectivity are all included in the infotainment system. 
Mitsubishi Strada Competitors
At the same price range, one of the top competitors of Mitsubishi Strada is Toyota Hilux. 
The Mitsubishi Strada and the Toyota Hilux are two of the best-looking pickup trucks on the market in the Philippines. With their massive size and intriguing designs, they both have a commanding presence.
The inside of the Toyota Hilux has a very logical layout of buttons and controls. Everything is perfect, right down to the steering wheel full of leather, which is quite comfortable. 
However, Mitsubishi clearly stands out, including complete leather upholstery seats, which immediately elevates it beyond the Toyota Hilux.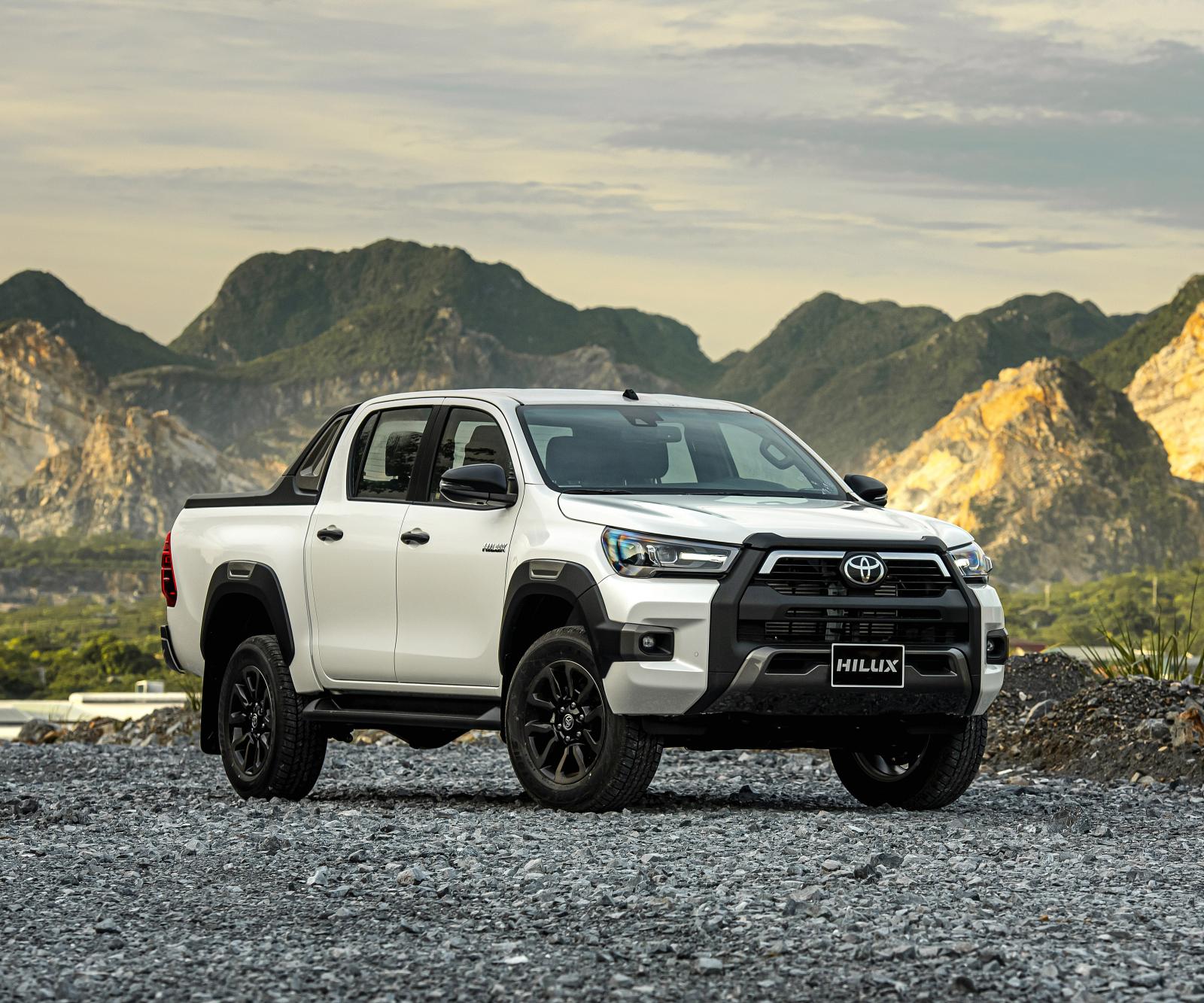 The Toyota Hilux is equipped with 4-cylinder direct fuel injection and turbocharged engine that can produce up to 177 horsepower and torque of 450 Nm. To not be defeated, Mitsubishi uses a 6-speed AISIN-sourced automatic gearbox to deliver power to the wheels effectively and strongly.
To conclude, both vehicles from Mitsubishi and Toyota nearly gained the same scores. But if you have to choose one of them, Mitsubishi may be a better choice.
>>> Read more: Toyota Hilux review
Conclusion
If you're thinking about buying this Mitsubishi model, you can read through our Mitsubishi Strada review on Philippines Car Price . We hope that it will help you understand the significant features of this model and its functionality. Then, you can decide whether or not you should buy this car model. You can find other cars review before making your decision.
Thanks for reading.